Virginia Varela
President and CEO, Golden Pacific Bank
Virginia Varela is a rarity. As president and CEO of Golden Pacific Bank in Sacramento, she's among just 4 percent of women who hold the top C-suite title in the field of banking. "You don't see a whole lot of women CEOs," says Varela, who's had a three-decade-long career. "This is the fourth bank I've either been CEO, president or (chief operating officer) of. I'm proud that every bank I've gone to has improved its operations and earnings."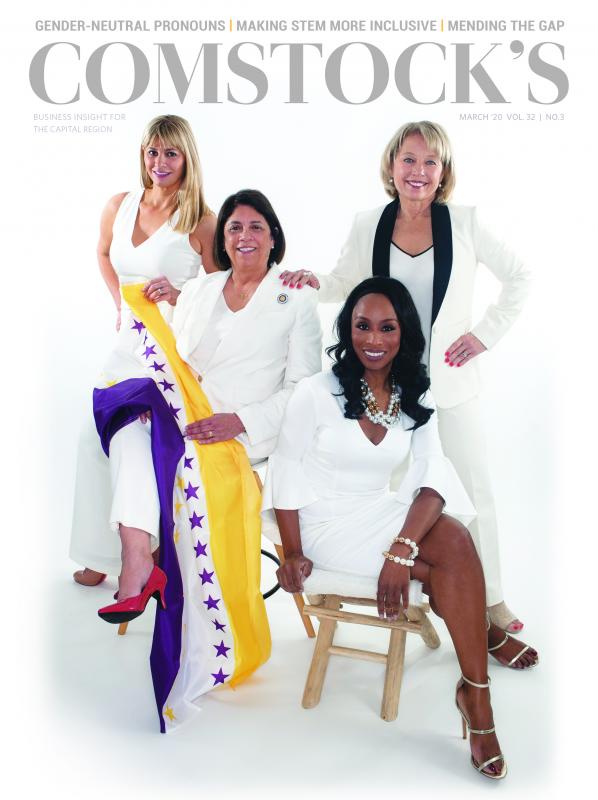 This story is part of our 2020 Women in Leadership issue. To explore the issue, click here.
Since Varela was appointed CEO, Golden Pacific has had consistent profits after five straight years of losses and raised millions of dollars in capital, she says. In 2018, the bank was the fifth most profitable in California. Community banks in Sacramento saw double-digit growth in 2018, with Golden Pacific scoring the highest return on assets of all the local banks.
But the most trying times in her career were getting through multiple financial crises: the savings and loan crisis of the 1980s and 1990s, the dot-com bust in the early 2000s, and the Great Recession. "Not knowing what's ahead is difficult, not knowing when the economy will shift," she says.
A native of San Francisco, Varela graduated with a bachelor's degree in economics from UC Berkeley and a bachelor's degree in English literature from UC Santa Cruz, and earned an MBA from the Middlebury Institute of International Studies at Monterey. She began her career as a bank examiner and later worked as a federal banking regulator overseeing compliance with laws that regulate financial institutions.
In 1999, Varela moved to Washington, D.C., where she worked for the U.S. Department of the Treasury and was involved in congressional initiatives, including rulemaking for the Shared National Credit Program. Varela returned to California in 2007 to work at the Federal Reserve Bank in San Francisco. In 2013, after jobs at other banks in the Bay Area, she joined Golden Pacific, which has branches in Sacramento, Sutter and Yuba counties. "We specialize in helping really small businesses and nonprofits," Varela says. "It's so rewarding to see the fruits of your labor when you're passing on capital or financial services that help others to succeed."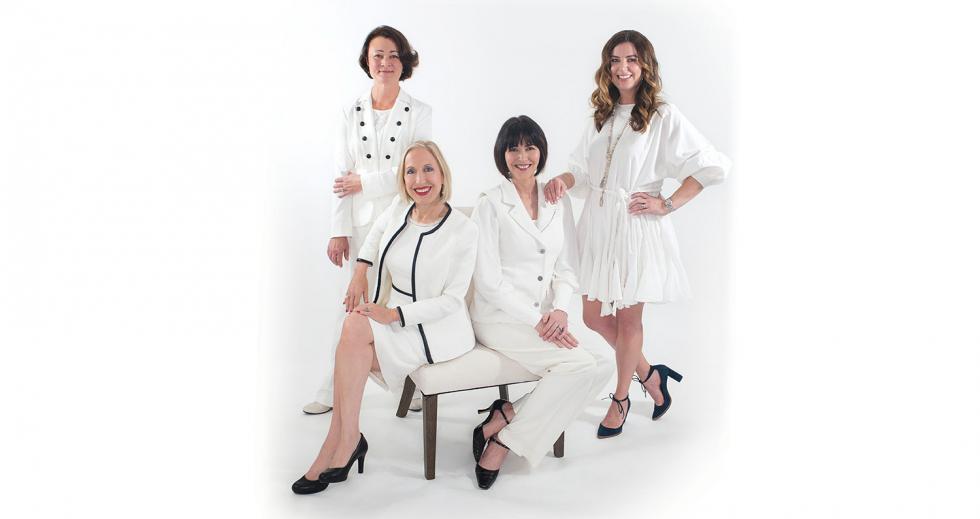 Varela has traveled the world, from Libya to Malaysia, to consult on banking. She's also president of the board of directors for the Sacramento Philharmonic & Opera and president of Mercy Pedalers, a bicycle ministry serving people experiencing homelessless, founded by Sister Libby Fernandez, formerly executive director of Loaves & Fishes. This year, Varela is doing a 500-mile pilgrimage hike with Sister Libby in Europe.
"I've had a wonderful career, and I've had a lot of accomplishments I'm proud of," Varela says. "Part of it was being supported by other people and being open to new adventures."
–
Get all the profiles in our biggest-ever Women in Leadership issue delivered to your inbox: Subscribe to the Comstock's newsletter today!
In the Capital Region and beyond, some customers are switching from large financial institutions to smaller community banks, partially in response to columnist Arianna Huffington's December 2009 "Move your Money" campaign, which encouraged consumers to do just that.
Virginia Varela, Golden Pacific Bank president and CEO, offers her insight into the region's community banks.
Studies suggest that diversity and profit aren't two sides of a coin,
but more like the symbiotic relationship between bees and flowers.
So what does diversity actually look like, why does it seem to have
financial implications and how can businesses work toward more
inclusive hiring practices?