Keith Breedlove didn't want to open a restaurant. "We enjoyed the truck, we enjoyed the freedom," he says of his first years behind the wheel of Culinerdy Cruzer, a food truck he started with his wife, Amy, in 2014.
The Cruzer has taken the Breedloves, their burgers and their famous Brussels sprouts to some of the region's most scenic venues: "Beautiful wineries, breweries, ranches — you name it, we've seen it," he says. "Once you've got that wandering spirit, it's hard to cage it."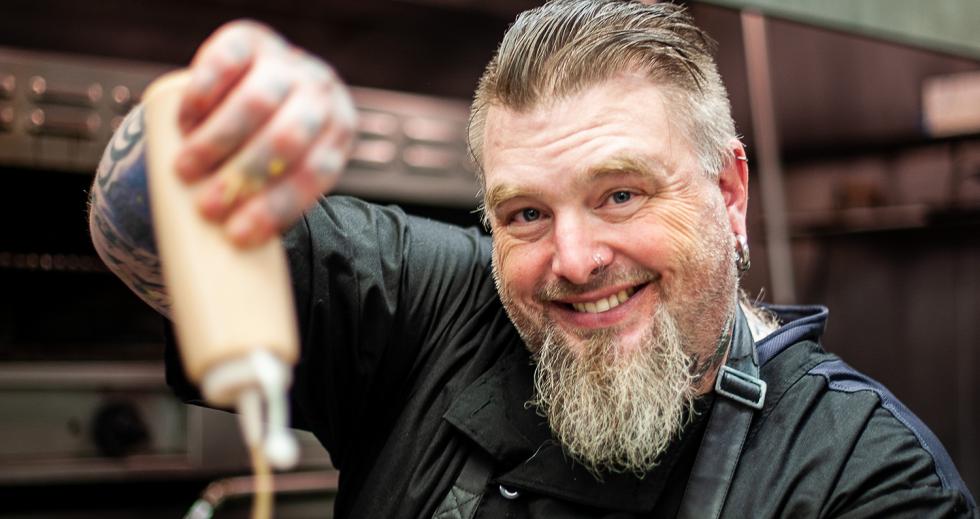 On June 11, that wandering spirit found a resting place at Culinerdy Kitchen, a renovated brick-and-mortar spot in downtown Sacramento. The 9,200-square-foot space lets Breedlove reprise all the greatest hits he developed in the truck. His burger lineup stretches down the page, including half a dozen vegan versions. He stacks his storage space with vegetables for elaborate salads. His signature Dirty Balls, Brussels sprouts made decadent with a dip in the deep fryer, come with topping options —including fried jalapeños and cotija cheese — that rival a froyo bar.
Breedlove enjoys the nomadic life, a change of pace from his previous stints running kitchens at places such as DoubleTree Hotel, Nordstrom Cafe and Guy Fieri's restaurant group. But his Culinerdy brand had outgrown the confines of the truck by the time he began looking for a brick-and-mortar location in 2016. He needed more space to prep for big catered events, and the hard food trucker lifestyle was starting to wear on him. "I'm about to hit 50, and it's time to start thinking about the future," he says.
The key factor, though, was demand. Fans clamored for more events, more hours, more chances to catch those addictive fried sprouts. "We're doing our customers a disservice by not giving them a place they can go every day," Breedlove says.
Across the Sacramento region, food truck owners are riding their mobile success into more stationary ventures, from sit-down restaurants like Culinerdy Kitchen to food-court outposts and drive-through kiosks. Paul Somerhausen, founder and CEO of the food truck organization SactoMoFo, considers the transition to brick-and-mortar a natural stage in the evolution of a mobile food business that's worth its salt. "I don't think any operator would start with a food truck with the idea of always working in their food truck," he says. "Most would say that they're hoping that they're successful enough that they can expand in some form."
SactoMoFo has certainly expanded since its first event in 2011. The original 12-truck pod has grown to include more than 70 mobile eateries serving everything from Hong Kong egg puffs to Dutch stroopwafels. Of those eateries, which comprise the majority of the Sacramento region's gourmet food trucks, Somerhausen estimates that 10 percent are tied to brick-and-mortar. Only the cream of the current bumper crop of trucks will make it to this level.
Somerhausen hasn't seen an operator retire their truck after opening a stationary location. A food truck, he says, is a test kitchen, a driving billboard and a source of revenue — three benefits no savvy business owner would give up. He has, however, noticed food trucks hitting the road less often once they have a restaurant. "They can be picky," he says. "They already have a stream of income through the restaurant."
Breedlove has no plans to reduce his truck hours. "Actually, I'm the one who's going to be on it, mostly," he says. However, other restaurateurs, such as Mony Vangsoulatda, owner of Green Papaya, choose to be picky after opening their restaurants.
Get this and other stories delivered to your inbox weekly: Sign up for our free email newsletter by clicking or tapping here.
The Green Papaya food truck, which Vangsoulatda started in Stockton in 2013, skyrocketed to success after Guy Fieri slurped down her hand-cut kao piek noodles in a 2016 episode of "Diners, Drive-ins and Dives." "This is one of the top three Asian soups I've ever had in my life," Fieri declared in the episode, and Sacramento diners scrambled to get a taste.
Vangsoulatda found herself driving from Stockton to Sacramento-area food truck events up to four times per week, leaving her hometown fanbase with no way to satisfy their Laotian cravings. Months after the episode aired, she opened her first brick-and-mortar in Stockton. Her second location, nearly three times bigger than the first, opened in fall 2018 in Elk Grove.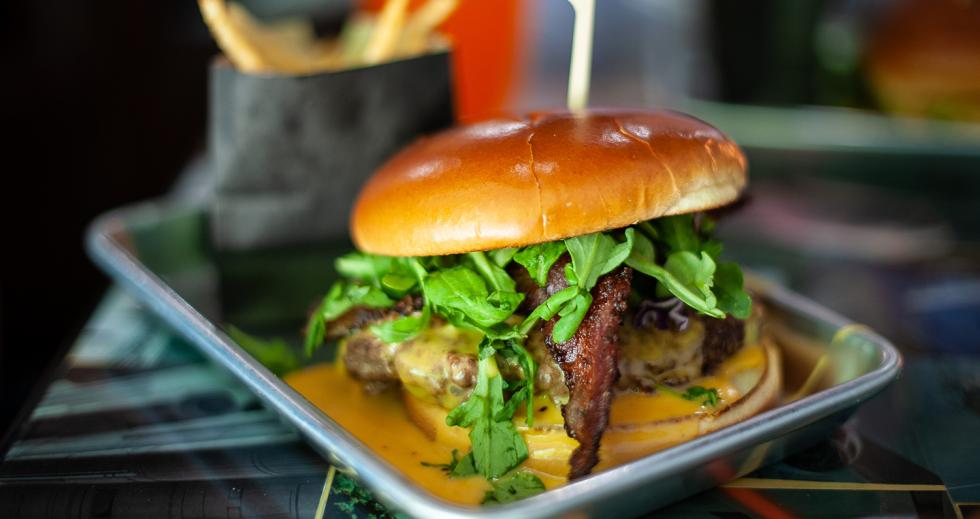 Since opening the Elk Grove location, Vangsoulatda has reduced her participation in SactoMoFo events, attending only two lunches per week on the UC Davis campus. "I was burning out," she says. "With two locations, there's no day off." Ideally, she would like to cover her Davis base with another brick-and-mortar location, saving the truck for private catering.
Though her revenue no longer relies on her food truck, Vangsoulatda has no regrets about falling in love with mobile food six years ago. "I just loved going to different events, meeting different people," she says. "A food truck gives you the opportunity to try out if this is the business for you, and if your menu works."
Kado's Asian Grill, another recent graduate to the brick-and-mortar world, tested its menu in an unusually fast-paced setting: Formula Drift, a national auto-racing series where Ryan Kado drove souped-up sedans on tracks around the country. His parents, Edwin and Dawn Kado, prepared meals for his team at every race, and the series' sanctioning body later hired them to cater the entire series. A food truck soon followed.
The Kados now turn out their teriyaki bowls and spam musubi at McClellan Airport and Travis Air Force Base and plan to open a fast-casual spot in downtown Sacramento later this year. "If you really want to do something, there's nothing that's going to stop you," Edwin Kato says.
Except, of course, the financial investment. The average restaurant requires hundreds of thousands of dollars to get off the ground, while a food truck can go for as little as $50,000. That sticker price might lead entrepreneurs to put their money into a truck instead of raising the funds required for a restaurant, especially if they believe the myth that 90 percent of restaurants close in the first year (a 2014 study by a UC Berkeley economist put the number at 17 percent).
After owning both food trucks and restaurants, though, Edwin Kado and Vangsoulatda agree that a truck is not the easier choice. "Between a restaurant and a food truck, a food truck is way harder," says Vangsoulatda. "You're doing everything yourself." Kado adds that the red tape — permits and other bureaucratic requirements — involved in starting a food truck and a restaurant are equally complex. "If someone wants to start a restaurant, they should just start a restaurant," he suggests.
Breedlove is following that advice. A starting budget of $19,000 didn't stop him from going after his dream location — he started a crowdfunding campaign to pool these savings with his fans' contributions. "We're very happy to be able to do everything we want to do," he says.
He already is mulling plans to open a second location, possibly in one of the Sacramento suburbs where he has a large fanbase. Rancho Cordova has been courting him, he says, and other cities look similarly hungry. "We're going to keep going," he says. "Like I said, it's unfair to keep this great food away from people."