Even the founders of Kiki's Chicken Place, Sacramento's latest temple to the twin gods of tenders and wings, are surprised by how fast their chain has spread.
"The goal was 10 stores in 10 years, and now we have nine in three and a half," says Summer Gonzalez, who started the first Kiki's in North Sacramento with her husband, Santiago, in December 2015. Today, there are nine branches, including locations in Fair Oaks, Folsom, Rancho Cordova, Rocklin, downtown Sacramento and Midtown. "That's definitely crazy growth," she says.
Gonzalez credits several factors for the restaurant's surge in popularity. First, there's the food: chicken fried crisp and craggy; waffles dripping bacon-flecked maple butter; baskets of potatoes in various forms — straight-cut, shoestring, tots — streaked with sauces in the shades of a sunset, from corona-orange buffalo to crimson sweet chili. Everything is cooked to order; no heat lamps here, no petrified thighs drying out on the counter.
"The other factor," says Gonzalez, "is that we're a family-owned business that takes care of our community, and I think our community wants that." The Gonzalez's success, and those of other local family-owned chains, reveal how techniques such as licensing agreements and outside investment can help businesses maintain the demands of growth without compromising their founding values.
Family is key at Kiki's, whose name pays homage to the Gonzalezes' daughter Kiana and niece Kimberly. Born in Mexico and Hawaii, respectively, the husband-and-wife team met in Southern California and settled in the Sacramento area in 1998. Summer Gonzalez's local ties go back even further. When she was 10 years old, she moved to the Arden neighborhood, attended Howe Avenue Elementary and Ponderosa High and spent her teenage years working at restaurants in the area, including branches of franchises such as TGI Fridays. Though she prefers to eat at independent restaurants, Gonzalez admires certain qualities of the big chains. "They really have their ducks in order, so to speak," she says.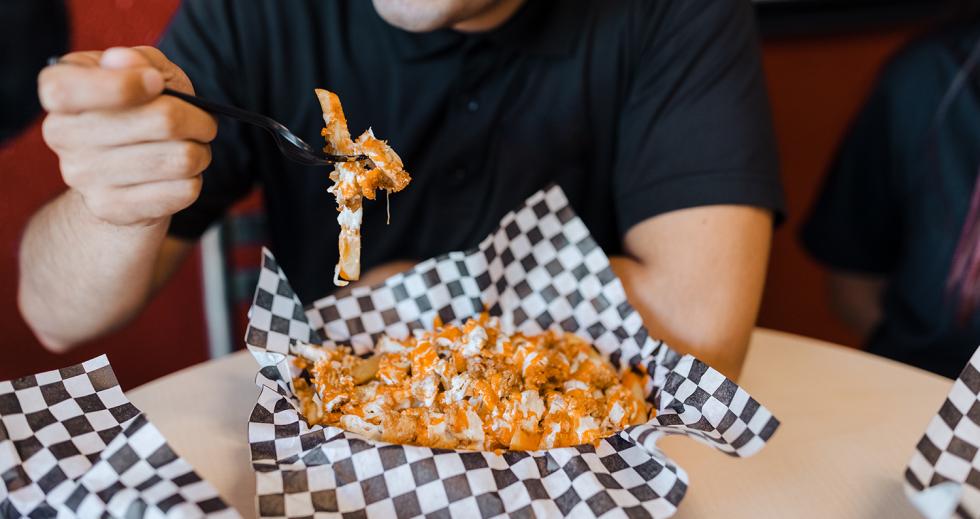 Kiki's recent growth is powered by licensing agreements, an arrangement similar to those behind the chains Gonzalez worked at in her youth. In a licensing agreement, the licensor sells the right to use its name, products, logos and other branding elements in return for a percentage of sales. Kiki's licensees, many of whom are former employees, "may never be able to own another business," says Gonzalez. "So this is an opportunity for us to give to people who have worked for us and let them have an opportunity to own something."
This scenario may sound like a franchising agreement, but Kiki's Chicken Place is not a franchise. California is one of 13 states that require companies to register a Franchise Disclosure Document with the Department of Business Oversight before offering a franchise for sale. An FDD registration costs hundreds of dollars to file and can take years to acquire.
The Gonzalezes have turned to licensing agreements as a legal alternative while they wait to apply for registration. As licensors, they have less control over the brand than they would as franchisors, so they license only to people they trust. They want to make sure that every detail remains consistent across locations: the crisp chicken, the long list of sauces, the red walls hung with vinyl records. "The food and the look is all a brand, so it has to be the same," says Gonzalez. With an FDD registration, she could ensure the consistency of the brand with less direct supervision.
Squeeze Burger, one of Sacramento's celebrated local food institutions, also has grown into a small chain with the help of licensing agreements. Owner Travis Hausauer bought the restaurant (née Squeeze Inn) in 2001 from Ken Noblett, who opened the now-demolished original location near McKinley Park in 1980. Hausauer still owns Squeeze Burger's Power Inn Road headquarters, as well as the Galt branch and a share of the one in Stockton. The other five restaurants, plus a location at Sacramento International Airport and branded products in three Sierra Energy gas station convenience stores, operate under licenses.
"All you have to do is make sure that you maintain the quality of everything, whereas they're responsible for everything else," says Hausauer of his agreements with his licensees. During his first years running Squeeze Inn with his late business partner Greg Svoboda, Hausauer remembers working 11-hour days up to six days a week. Licensing allowed him to continue expanding his brand without spreading himself as thin as the Squeeze Burger's signature cheese skirts. "There's only so much you can do as an owner," he says. "You don't want to exhaust yourself until you burn out."
Despite Squeeze Burger's licensing agreements, Hausauer still calls the decades-old restaurant a family business. "I've worked with my wife, all my kids, my nephews, my nieces," he says. "Just so many of them." He also counts family among his licensees; his daughter's father-in-law owns the Tracy branch. Hausauer considers this on-the-job family bonding one of the main perks of running his own business. "There's never been a day when I didn't feel like going to work," he says.
There's another option for family-owned chains that want to grow beyond the bounds of individual ownership without franchising: partnering with a growth equity platform. The sandwich shop Mendocino Farms took this route when it sold a majority stake to TPG Growth, part of the investment firm TPG, in 2017. At the time, there were 16 Mendocino Farms restaurants, all in Southern California. Less than two years later, the chain has 26 locations stretching almost as far north as its Mendocino County namesake, including a breezy, high-ceilinged spot that opened in Sacramento's Ice Blocks development in December 2018.
Cofounder Mario Del Pero, a Yuba City native who started Mendocino Farms in 2005 with his East Bay-born wife and business partner, Ellen Chen, likes to repeat an aphorism when explaining the company's growth: "If you're doing it right in the restaurant space, all ships should rise with high tide." Mendocino Farms' investors, which have included the grocery chain Whole Foods since 2015, aren't the only rising ships, he says. Customers, employees and even neighboring businesses also benefit from every new location. "In the old days, we would have thought of (nearby restaurants) as competitors," says Del Pero, "but, in fact, we create these kinds of synergistic dining destinations."
Del Pero and Chen maintain considerable decision-making power. The couple leverage their status to hold the growing chain to its founding values: supporting local artisans and farmers and creating neighborhood gathering places. "We want this place to be your favorite place to come, a place where you feel loved and cared for," Del Pero says.
Though Kiki's Chicken Place has yet to attract TPG-scale investors, the business is grounded in similar values. On a recent summer afternoon, Gonzalez punctuated her conversation with greetings to every group that passed through the door — teenagers enjoying their break from high school, young men picking up enough takeout to feed a dozen friends, parents toting milk bottles for those too small to eat chicken.
This is all part of her technique for growth. "If you want to grow, you have to connect with your community," she explains. "As a family-owned business, it's incredibly important to make your customers feel like part of that family."