Firms are becoming increasingly attracted to the city's creative vibe and energy, seeing advantageous opportunities to setting a base in the heart of the Capital Region. They join already established firms that, together, are bringing a renewed energy and a design presence to the city's core.
"R Street in midtown is emerging as a creative corridor with new artist lofts and a hipster vibe," says Creed Kampa, associate vice president for HGA Architects and Engineers, which moved its office from Roseville to midtown last year. He compared the city's change to the transformation that took place with Portland. "There is a lot of pride here with the craft beer scene and the Farm-to-Fork movement," he says. "And Sacramento is highly livable and highly walkable. It's appealing to be part of that energy."
Related: Architectura Obscura: Photography Competition #ArchObs2016
Long-standing architecture firms like HMC Architects and Lionakis have a history in the Capital Region and can remember a very different city just a few years back. "When I moved to Sacramento in 1997, there were exactly three places to go for dinner," says HMC managing principal and Madrid-native, Arturo Levenfeld. "But I am so impressed with how it has grown. The cultural awareness in Sacramento and its level has significantly increased."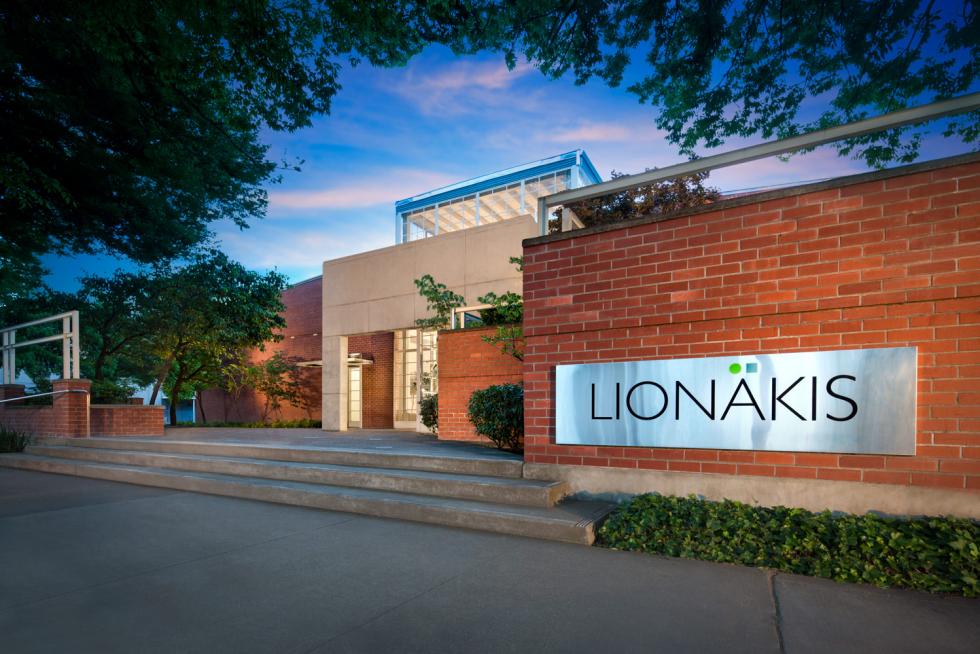 After several years of decline and tepid returns, the Sacramento architecture market is slowly rebounding with a healthy uptick in work. According to Dodge Data & Analytics, a leading provider of construction industry data intelligence, U.S. construction market starts will grow an estimated 6 percent this year — a modest but welcome increase compared to the double-digit negative numbers the market experienced at the height of the recession. And Sacramento has seen a steady increase in construction market starts since 2012. Last year, the region enjoyed a 17-percent boost, and this year is expected to grow faster than the nation as a whole.
For the first time in almost a decade, the work is outpacing the talent. "The marketplace is heating up," says Lionakis Principal Chuck Hack, "and experienced architects are a hot commodity."
Architecture firms with more expansive histories are accustomed to the peaks and valleys of the industry, particularly in Sacramento, but this recovery seems different — the entire city is rebounding. According to BCA President Brian Whitmore, whose firm opened a downtown Sacramento office last year, the recovery must work in concert with a prosperous economy and a flourishing region in order to be successful.
With the city's rebirth, Sacramento is proving an attractive location for architects to not only design and adapt buildings, but to also set up shop. In the last 12 months, more than half a dozen architecture firms have moved their headquarters or regional offices to downtown and midtown Sacramento, or opened up new offices here.
"I see a renaissance happening in the new projects that are being built here that can impact our economy and our business," he says. "The Railyard Project alone has a tremendous ability to influence the culture of our downtown, and at the same time, increase the density and opportunities afforded here."
Weathering the Storm
Lionakis, the oldest and longest-practicing architecture firm in Sacramento, opened its doors in 1909 and has been in the same 19th Street location for the past 24 years. "We have literally seen the city change around us," Hack says. "We were here before all the development, but saw its great potential. We were early adopters."
In the late 1980s and early 1990s, dozens of architecture firms flocked to the region during an economic wave that experienced a boom in the commercial and residential housing markets. Projects and people were plentiful. But the real estate bubble burst, causing unemployment to spike at 13.1 percent in early 2010, and sending the region into a deep recession. The Sacramento architecture market was hit particularly hard, forcing several firms to close up shop or shutter their Northern California offices. Others, like HMC, had to make significant adjustments.
"Those that have been around for 75 years, like HMC, have weathered many, many storms," Levenfeld says. "The key for us was to shift the workload among offices and staff." By diversifying its clients, markets and regional mix, the multi-site firm has been able to stay solvent during more than one economic downturn.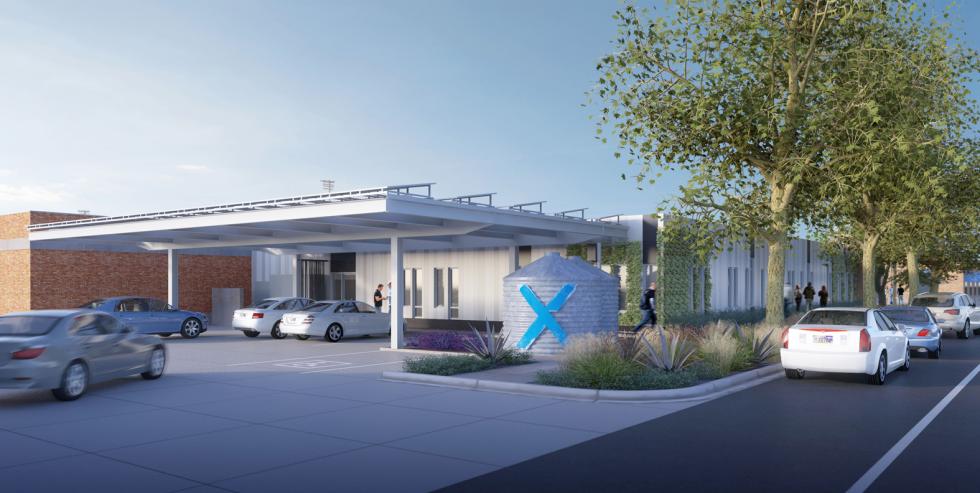 While architecture is enjoying a revival in the beleaguered Sacramento market, the recovery is still slow and the excitement is tempered by a cautious optimism.
"Business is picking up, but some of us theorize that the top of the market has already passed," Whitmore says. "For that reason, we need to make sure we focus on our assets. The catalyst projects will spur new kinds of development downtown — like more housing and entertainment that will, in turn, support more traditional business growth with commercial and retail."
New Spaces and New Faces
If the Capital Region transformation is a welcome sight for industry natives, it's particularly appealing for newcomers like DGA. Founded in 1995, the Mountain View-based practice recently purchased a space in the R Street corridor to head up its new Sacramento office. With a stable of technology and life science clients, the firm made the decision to expand into the health care market. "The health care market runs hand-in-hand with our life science and clinical clients, and Sacramento is noted for its strong health care presence," says Randall Dowler, DGA's president and managing principal. "With some of our clients forecasting new projects, the timing for us to expand into this market was ideal."
"People are starting to realize there is a place for architecture." Arturo Levenfeld, managing principal, HMC Architects
The 105-employee firm favored taking down an individual space as opposed to a high-rise location, and limited its search to the central city. "As a design firm, we saw ourselves fitting into the R Street corridor area, which is being transformed into a progressive art and cultural center," Dowler says, "and contributing to that transition along with the rest of the community is key for us." Plus, 17 dedicated parking spaces came with the deal — a perk the firm is not accustomed to receiving. Another bonus is the affordability. "Several of the companies that we work with like Agilent, HP and PG&E are seeking more affordable options for their business and their workforce, and this region offers that." he says. "Having a presence here gives us greater proximity to those clients and offers our firm and staff the same benefits." Currently, DGA is renting space in the Wells Fargo building while its site at 8th and R streets, a former electrical supply office, is being renovated. The expected move-in date is the last quarter of 2016.
HGA Architects and Engineers, a Midwest practice, opened an office in Roseville in 1999 with a major health care project, but has since expanded into other practice groups like higher education — working with UC Davis and American River college — and various arts and community projects. Its prior Roseville location gave it low visibility and a lackluster connection to the greater architecture and construction community, prompting a desire to be closer to the action. "With the energy and growth in Sacramento, we had internal discussions about whether moving to Sacramento would help us grow," Kampa says, "and we found the answer was yes."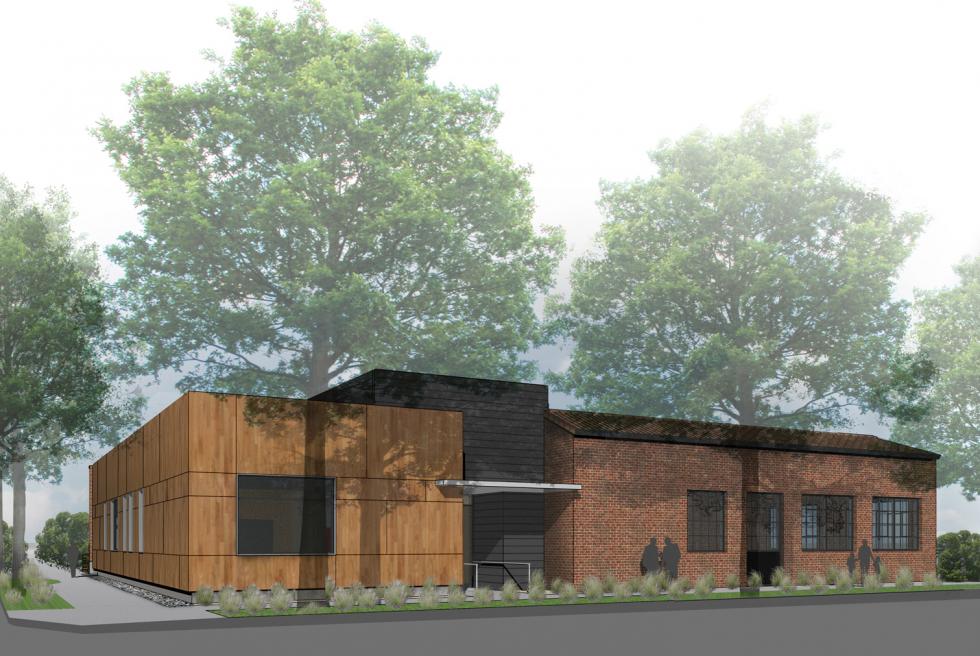 The leadership toured dozens of properties in Old Sacramento, midtown and downtown without much luck. But at the end of one long day, the group spied an R Street warehouse that spoke to them. "It was a beautiful wood and brick structure, and had great bones and the right feel," Kampa says. "We knew it was definitely the place for us." HGA designed the space to meet its needs and worked with MarketOne Builders to make it happen. The core and shell of the structure were renovated to add more natural light through traditional windows, doors and multiple skylights. The firm has been in its new space for about four months. "We see a lot of momentum happening in Sacramento and with our new office here, we are more connected to it," he says.
Other firms, like Architectural Nexus and LPA, Inc. have also made the move. Architectural Nexus is moving from its 3rd Street office to an R Street warehouse. It's being completely renovated to meet a challenging sustainability certification known as "Certified Living Building," requiring participants to conserve water and energy, avoid environmentally harmful products and donate a portion of the project's profits to local charities. Last year, LPA, Inc., moved from its suburban Roseville office — where it had been for 15 years — next to Amtrak's downtown Sacramento Valley Station.
Room to Grow
Rather than view the new firms as potential threats, established firms are positive about the fresh growth. "All this activity generates an excitement for our profession and attracts more quality architects to the region," Levenfeld says. Hack agrees. "It's good for everyone. We all value the investment in the city and it creates a positive synergy for our industry." Kampa believes the crop of new and expanding firms represent capitalism at its best. "This influx forces all of us to work at the highest possible level," he says. "The market will sort out the rest."
In addition to the work the architects are doing inside the office, they're also sharing their profession outside the workplace walls with the community. Many are involved in their local industry associations for architecture, interior design or landscape. The Central Valley Chapter of the American Institute of Architects, the industry association for architects where Whitmore serves as vice president, hosts a public outreach program each October. Experience Architecture week highlights design and culture for architectural novices by offering events, tours and panel discussions to provide a taste of what architecture is all about. The Architecture Matters Design Forum, another collaborative effort between architects and members of the community, is held three times a year to promote discussion about design ideas and to educate the community about the profession. "People are starting to realize there is a place for architecture," Levenfeld says. "Through these events they become more aware of what architects do, what we bring to our clients and the value we bring to the community. That connectivity bodes well for our industry and the region."
While the rebound in the architecture market has been happening outside of the region for some time, Sacramento's delayed recovery is starting to gain momentum. "We have a very motivated and organized business community, which is important to take our current momentum in the region to the next level," Hack says. "Projects like Township Nine, the arena and the Railyards create opportunity for other development to get built, like housing and retail projects, which in turn bring people downtown, give the city energy, and attract the right kind of talent and projects for our business to prosper."
Whitmore echoes that sentiment: "Life goes beyond the nine-to-five work day and all the proposed mixed-use projects and community events bring life to a city. We still have an opportunity to define ourselves in Sacramento, both from an architecture and a lifestyle perspective, and it's exciting to be part of it from the ground floor."