When Rocklin-based Icing on the Cupcake launched in 2007, the popular cupcakery was one of the Capital Region's fastest-growing companies. Between 2009 and 2011, the company posted revenue growth of 368 percent. Cupcakes were the newest darling of dessert shops and Icing on the Cupcake benefitted from the growing trend.
To keep up with demand, the company expanded quickly, opening new stores in Folsom, Sacramento and Citrus Heights, to go along with its flagship location in Rocklin. But in late 2013, amid growing debt and waning revenue, the company filed for bankruptcy, closing all four stores.
During the economic recession and its aftermath, some restaurants and sweet shops in the region were hit hard by the rising cost of ingredients and cost-conscious customers, and forced to shutter their doors or scale back on business. Islands in Elk Grove, California Fats in Old Sacramento (which was converted to a catering and events venue) and Icing on the Cupcake were just a few that fell victim to the cost crunch. But now, with a recovering economy, many of the sweet shops that weathered the storm are expanding to new locations.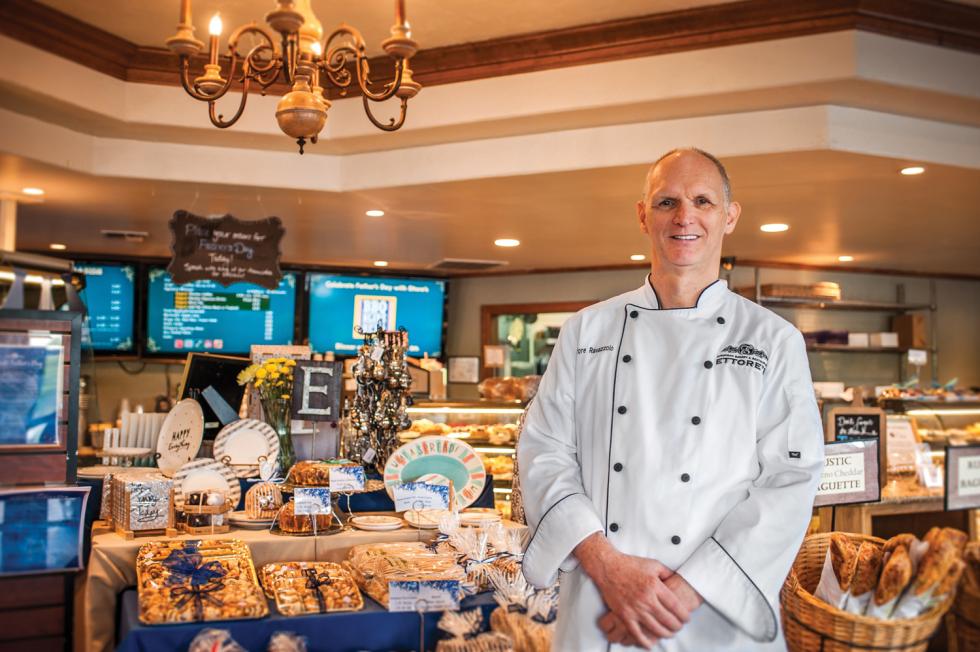 Established shops like Ginger Elizabeth Chocolates in Sacramento and Ettore's European Bakery & Restaurant, a neighborhood landmark on Fair Oaks Boulevard, have both employed effective strategies to succeed in the sweets business, and with new owners and a conservative business plan, Icing on the Cupcake has reopened its doors. These seasoned owners all have their eyes on future growth.
The Early Years
The intoxicating smell of rich, decadent chocolate instantly fills the room at Ginger Hahn's West Sacramento production site. The 3,500-square-foot space is dotted with macarons, ice cream sandwiches, preserves and chocolate in various stages of preparation. It's also where Hahn creates the perfect sweets to sell in her popular Midtown boutique, Ginger Elizabeth Chocolates.
Originally raised in the Sierra foothills of Camino, Hahn left to attend the Culinary Institute of America in Hyde Park, New York, graduating at the top of her class. After pastry chef stints elsewhere, she returned to Northern California and saw a need for a chocolate shop in Sacramento. In 2005, at the age of 24, she opened her first business, a wholesale venture selling chocolate bonbons called Couture Chocolates by Ginger Elizabeth.
Soon after, Hahn met her future husband, Tom Hahn, a USC Marshall School of Business alum and a fellow culinary graduate who got his start working for French Laundry and Manresa. The two began to rebrand Hahn's business and in January 2008, launched the retail boutique in Midtown. Despite the poor economic timing, the business grew. "I think we were a small luxury that people could still afford," Hahn says. "Even if they weren't buying as much as they would have, they were still purchasing something."
Because the business had just opened, it did not have a lot of overhead, but Hahn also employed other tactics to bring in foot traffic. "We used to go outside and sample on the corners," she says. "We would do everything we could to get people in the door."
"I always want to make food that people say, 'Oh my gosh, this is amazing!' Not just interesting. I don't ever want to make interesting food. It's not what I do." Ginger Hahn, owner, Ginger Elizabeth Chocolates
Hahn uses only organic and natural ingredients for her creations and works with 20 different local farms to source products. The shop's most popular treat is a raspberry rose-geranium bon-bon. "It flies off the shelf," Hahn says. "I always want to make food that people say, 'Oh my gosh, this is amazing!' Not just interesting. I don't ever want to make interesting food. It's not what I do."
Ettore's European Bakery & Restaurant also started from humble beginnings. Ettore Ravazzolo, a Swiss-trained pastry chef, immigrated to the U.S., landing in Sacramento in 1977. With his European experience and tireless work ethic, he was quickly hired in large market hotels and fine restaurants across the southern part of the country. In 1983, Ravazzolo returned to Sacramento, where he worked at Viva Croissant for two years. He ended up purchasing this 1,200-square-foot shop in 1985 — it became the original site where Ettore's European Bakery & Restaurant still operates today.
Over the years, the shop has expanded several times; a restaurant was added in the '90s and an all-seasons patio was built four years ago. During the height of the recession, between 2008 and 2010, Ettore's grew 10 percent, which Marketing Director Meggan Rush-Ravazzolo attributes to two things: the quality of the products — all made from scratch, using high-quality natural ingredients — and the relationships the company has with its employees, its customers and its suppliers.
The Expanding Years
In early 2014, Stephen Des Jardins, a Roseville real estate developer and restaurant owner, along with a team of investors, purchased Icing on the Cupcake's assets and reopened as a single store in Rocklin. His sister-in-law Reimah Reinert, who was a partner in the venture, bought him out for sole ownership in April 2015. She runs the business with Richard Withrow.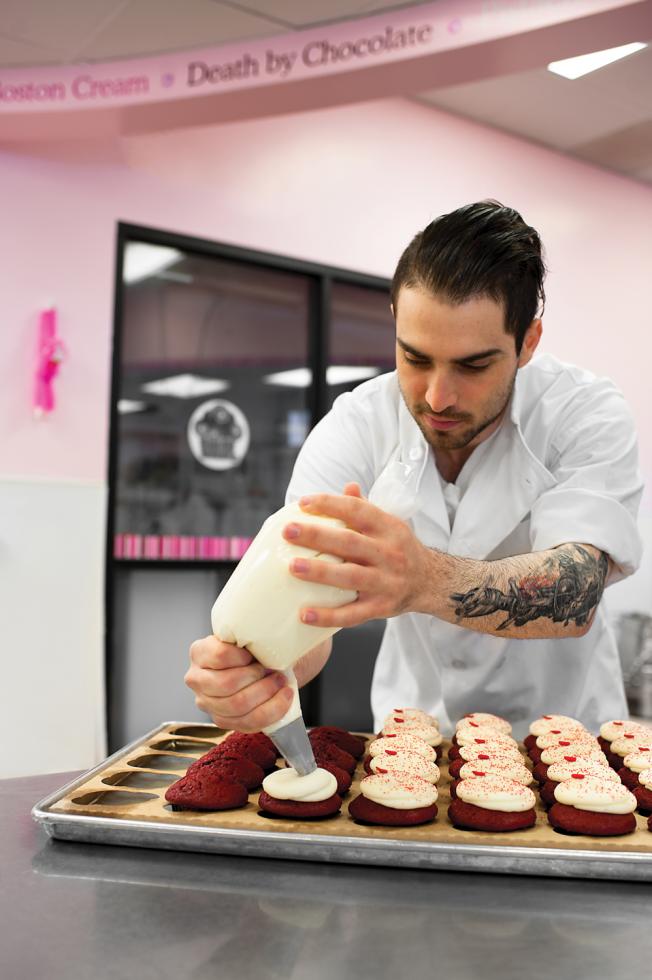 At Icing on the Cupcake, every cupcake is baked fresh daily. The bake crew arrives at the Rocklin store late in the evening and bakes through the night. The first frost crew arrives at 4 a.m. and finished treats are loaded onto the truck at 6 a.m. for distribution. At night, everything is cleared from the shelves and donated to local food banks and food closets.
Since Icing on the Cupcake nearly went out of business, Withrow and Reinert have revived the brand, adding their own flavor and taking a more sustainable approach to expansion. "We take on no debt so that each of our stores is functioning and cash flowing on its own," Withrow says. In late 2015, the partners opened a new store in Folsom, and then one month later, launched another in Midtown Sacramento.
Withrow attributes much of the business's current success to knowing its customers. "We view Icing on the Cupcake as an important part of the fabric of the community," Withrow says. "We have over 22,000 Facebook fans, and we listen to them."
After 32 years in business, Ettore's has also taken a thoughtful approach to expansion. Ravazzolo — who has stepped back from day-to-day operations, spending most of his time focused on research and development — has tasked COO Craig Powell, whom he hired last June, with company operations and continued growth.
Powell initiated what he calls a really deep dive into the market to identify possible locations and buildings for expansion. Roseville moved to the top of the list. "We identified Roseville as a target market for a couple of reasons," Powell says. "We believe it is an underserved market, and there is a compelling need for high-quality baked goods like ours. Plus, the demographic profile is phenomenal."
In August, Ettore's will open its second bakery and restaurant location on North Sunrise Avenue. The 8,500-square-foot space includes a large outdoor patio and a banquet room, and is twice as big as the Fair Oaks store.
Also this summer, Hahn will open a second Ginger Elizabeth Chocolates retail shop in San Francisco's Cow Hollow neighborhood. From the start, it has always been Hahn's long-term goal to open a business in San Francisco, but she credits the community of Sacramento for making it possible. "Sacramento has shaped me into what I am today," she says. "Our menus are inspired by local, organic farms in the valley, and this was a great place to start my company."
Where do you get your sweet fix in the Capital Region? Tweet us @Comstocksmag