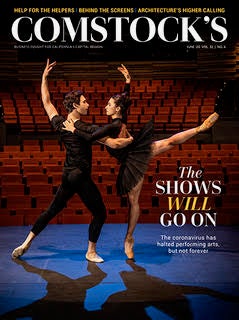 This story is part of our June 2020 print issue. To subscribe, click here.
With its popularity and beer sales on the rise, Flatland Brewing Company was poised to grow in 2020. The owners of the Elk Grove brewery and tasting house, launched in 2016 as a one-barrel brewing business, had recently ordered new equipment and bigger beer tanks and were expecting to brew at least 1,000 barrels this year.
"We were getting ready for a really good year," says co-owner and brewer Andrew Mohsenzadegan. "Then this hit."
In March, California Gov. Gavin Newsom, seeking to slow transmission of the coronavirus, ordered residents throughout the state to stay home except when engaging in essential business and activity. Activities such as exercising outside and shopping for groceries were allowed; eating and drinking out were not, and restaurants and breweries were abruptly limited to takeout service and delivery. As of press time in mid-May, the state began to allow a phased reopening of some businesses.
While the shelter-in-place measures have helped slow the spread of COVID-19, they have taken a huge economic toll and have been devastating for breweries, especially small breweries that once relied on sales for consumption in their taprooms. Many are scrambling to sell enough beer just to survive.
Mohsenzadegan says his business is "still revenue-positive" but just barely. Before the World Health Organization declared the coronavirus a pandemic in March, Flatland sold 97 percent of its production volume across the bar, mainly for on-site drinking but also in crowlers, 32-ounce cans filled on-site for takeout orders. Now the brewery is relying mainly on online orders for curbside pickup and delivery.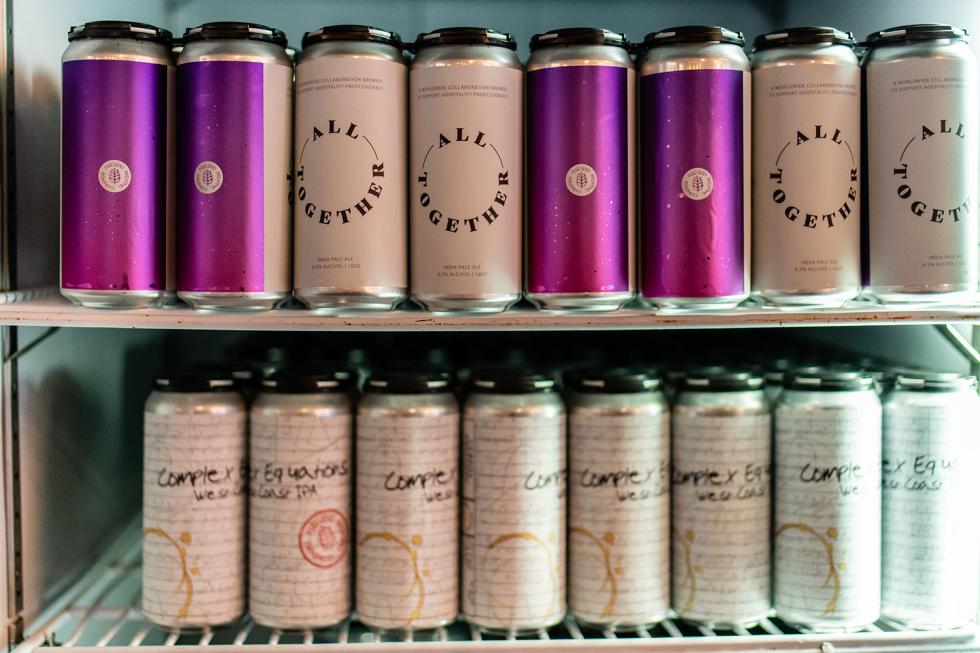 Because beer sold by these channels goes for significantly less money than beer sold in pint glasses for on-site consumption, Flatland is now teetering on a razor-thin profit margin. "As long as we don't go negative, we can do this for a while," Mohsenzadegan says.
At Urban Roots Brewing & Smokehouse, profits have taken a steep dive, challenging the Sacramento brewery and restaurant to find a sustainable path forward. Since opening in May 2018, nine of every 10 pints of beer produced has been served on draft, over the bar, according to co-owner and brewmaster Peter Hoey.
But with those sales totally nixed, Hoey says he has ramped up the use of crowlers. He has also been distributing more of his canned and bottled beers to grocery stores. Overall, he says, volume sold is about half of what it was prior to the shelter-in-place orders.
As of press time, Sacramento County was expected to give the go-ahead for restaurants to reopen for dining before the end of the month. "The requirements for service are very specific and require retraining of our staff to be sure that we are satisfying the new requirements, so rushing to open would potentially lead to failures in procedure," Hoey says. "We need time to provide proper training of our staff to ensure their safety and the safety of our guests."
People are still buying beer, though it seems unclear whether they are drinking more or simply filling their fridges. While supermarket beer sales have reportedly spiked in recent months, many breweries distribute little or none of their beer to the retail market. "Those stories about increased beer sales are very misleading," Hoey says. "They don't capture the impacts to the small breweries like us."
Most small breweries only sell from their own location. "That portion of the industry is really going to take a hard hit," says Tom McCormick, executive director of the California Craft Brewers Association, a trade group in Sacramento. McCormick notes the popular urban myth that people drink more alcohol during recessions. "But this is different — there's no socializing," he says.
Flexibility will be the key to survival in the new era of social distancing, and Moksa Brewing Co. in Rocklin, in Placer County, is one brewery that seems to be successfully adapting. Moksa has sold 90 percent of its beer over its own bar, mainly for consumption on-site but also in crowlers and 64-ounce growlers, since opening in February 2018, says head brewer Derek Gallanosa.
Even with sales for on-site consumption temporarily cut to zero, Moksa has done well given the circumstances, says Gallanosa. The brewery has maintained an even pace of production and sales, but this has involved a transformation of the business from a bar into a takeout and shipping service. "This has been a big adjustment," Gallanosa says. "We had to retrain our bar staff. They've shifted from bartending to packaging and shipping."
"This has been a big adjustment. We had to retrain our bar staff. They've shifted from bartending to packaging and shipping." Derek Gallanosahead brewer, Moksa Brewing Co.
While the beer continues to sell like before, there is significantly less revenue flowing in for Moksa, which is known for its rotating selection of stouts and India pale ales. Gallanosa says a 16-ounce pint of IPA served on-site at the bar might run $7.50, whereas the to-go four-packs garner roughly $4.50 per 16 ounces.
"So we've lost that much profit margin," Gallanosa says. He adds that the new model of canning beer — and often shipping it — requires extra cost and work. "It's more labor-intensive, because we have to get the cans and the labels and ship the beer out, rather than just pour it into a glass from a faucet." Moksa reopened its taproom in late May at half capacity, as part of the phased reopening of some businesses throughout California.
At Flatland, Mohsenzadegan says the forced closure of on-site service prompted him to put more beer into four-packs of cans for to-go sale and at a few local liquor stores. "As soon as we heard the news that they were shutting bars and restaurants, we called up The Can Van," Mohsenzadegan says.
The Sacramento-based mobile beer-canning company cans hundreds of Northern California breweries' beer for retail distribution. In high demand even before the coronavirus became a household term, The Can Van is now providing a vital service for the region's struggling craft beer industry. Co-owner Lindsey Herrema says breweries that have never sold beer in stores have called on her business for help. This service is especially critical for breweries that don't have crowler canning machines.
Moksa Brewing already relied on The Can Van for packaging retail beer but has doubled its order since March, according to Gallanosa. This canned beer is mainly being sold at the brewery as to-go orders, with just a small amount going to liquor stores and other third-party vendors. (Gallanosa says such outlets pay breweries a wholesale rate for their beer and that selling directly to consumers is more profitable.) Urban Roots and Flatland have also increased their standard Can Van orders.
But the spike in demand for The Can Van hasn't exactly been a boon to business. Herrema and business partner Jenn Coyle pay in advance for most of the beer cans they use, counting on client breweries to repay them later. Some might not be able to. "This surge in business has meant a lot of cash out the door," Herrema says.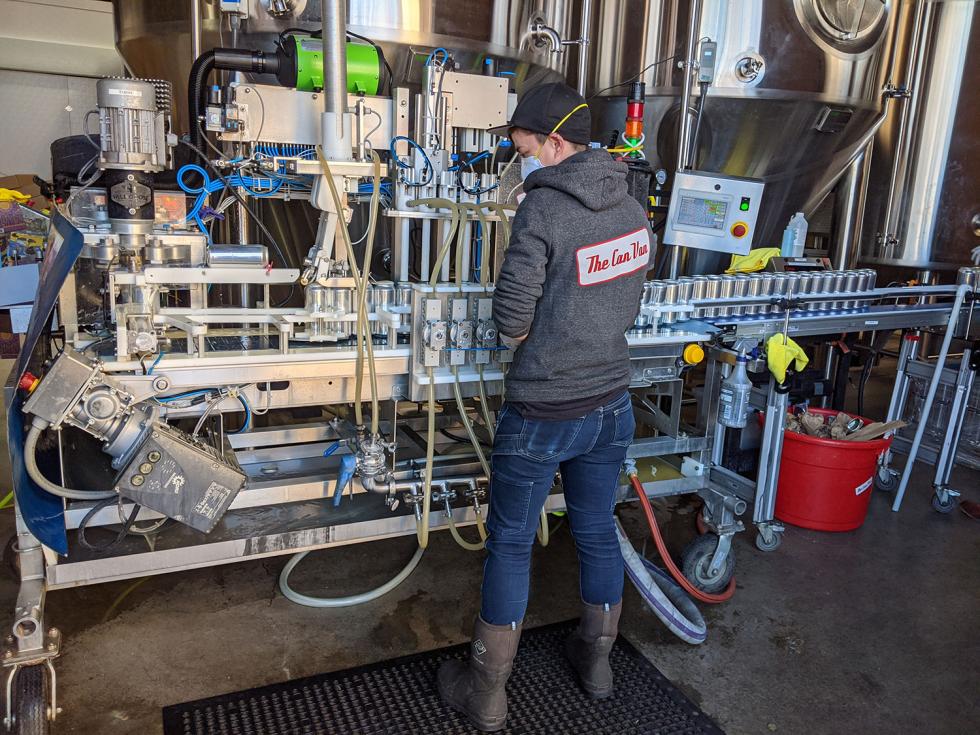 Moreover, since their business serves — and essentially relies on — breweries, "if they don't weather this storm, we won't either," Coyle says.
Meanwhile, spiking demand for crowlers is beginning to outpace supply. Such a shortage could cripple already limping breweries. "All the chatter on the local brewery message boards is about who's got crowlers," Hoey says, adding that delivery times for the cans used for crowlers have slowed from about four weeks prior to the health crisis to 10 weeks now. Mohsenzadegan says the prospect of running out of the cans is "terrifying."
Federal relief dollars are helping breweries scrape by. Some, such as Urban Roots, have received Paycheck Protection Program loans. Others, including Flatland, have received Economic Injury Disaster Loans.
Even as officials begin to allow the food and drink service industry to fully reopen before a vaccine coronavirus is ready — expected to take 12-18 months — it's likely people, wary of strangers, will continue the newly adopted social distancing protocols, a social shift that will threaten breweries like Flatland. "We really rely on that face-to-face interaction," Mohsenzadegan says.
—
EDITOR'S NOTE: This story has been updated to clarify that Flatland Brewing Company is a brewery and tasting room, not a brewpub.
—
Stay up to date on business in the Capital Region: Subscribe to the Comstock's newsletter today.