After several weeks of rumors, two years of lobbying from Visit Sacramento and over a decade of fruitless attempts by local chefs to capture the attention of the most influential food guide in the world, Michelin finally rolled into town in March.
In a press event at the Golden 1 Center in Sacramento, attended by luminaries including Michelin-starred chef Thomas Keller as well as the Michelin Man, the announcement came that Sacramento restaurants would be included in an upcoming California version of the guide to fine cuisine. The Paris-based tire company has published a San Francisco Bay Area & Wine Country edition since 2007, but despite the city's emerging food scene, no Sacramento-area restaurant ever made the guide.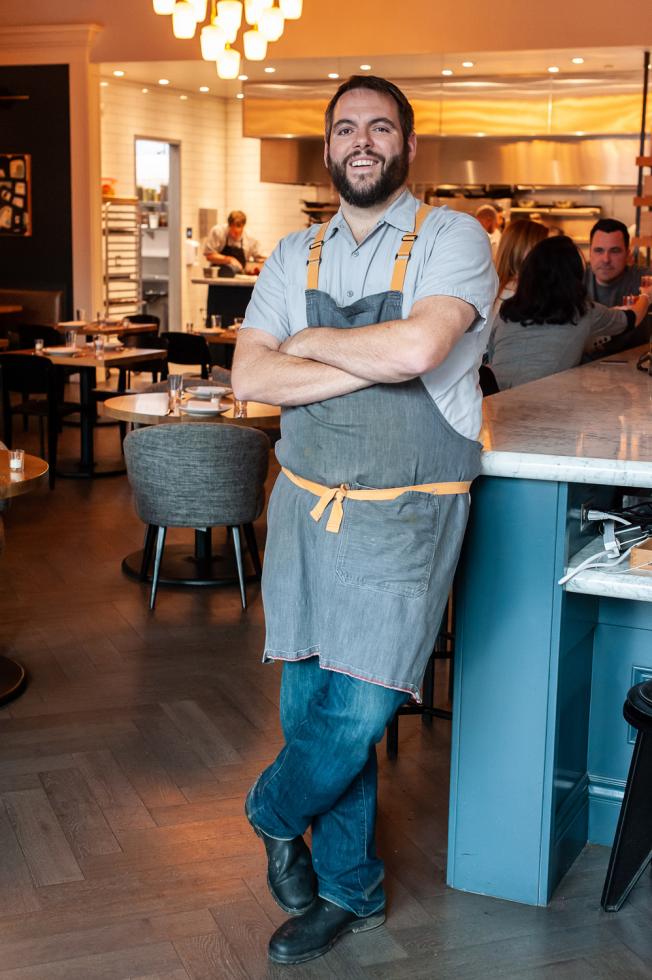 The Michelin Guide awards one, two or three stars to fine-dining establishments that offer impeccable quality and flavor, technique, personality, value and consistency. Famous for their anonymity, Michelin reviewers have already snuck through town to evaluate some of Sacramento's fine-dining establishments. Any restaurant awarded a Michelin star becomes a worldwide food tourist destination overnight, but just being in the conversation brings a new level of credibility to the Sacramento dining scene.
"One of the things we've learned in working with the folks at Michelin is that they have hard numbers about tourism that's increased because of restaurants having stars," says Mike Testa, president and CEO of Visit Sacramento. "Just talking to some of the local restaurateurs like Brad Cecchi at Canon that came from a Michelin-starred restaurant, it attracts people to your restaurant. It's that credibility."
Testa says he expects dozens of local restaurants to be included in the guide, even if potentially none earn a star. Testa sold Michelin on the region's high-end farm-to-fork credentials, playing up the fact that many of the top San Francisco restaurants source produce from the Sacramento area. "Ninety-nine percent of the country's sushi rice is coming out of Sacramento, 80 percent of the nation's domestic caviar is coming out of Sacramento. It's more than just growing asparagus," Testa says. "We are growing a lot of the high-end products that are being utilized across the country."
Michelin took the bait, and Visit California came onboard when the concept of a statewide guide was broached, but Testa ultimately gives all the credit to the maturing Sacramento restaurant scene. "We've got that end-user product that fits with the production that happens already in this region," he says. "I'm optimistic we've got some pretty talented chefs in this market that will achieve a star."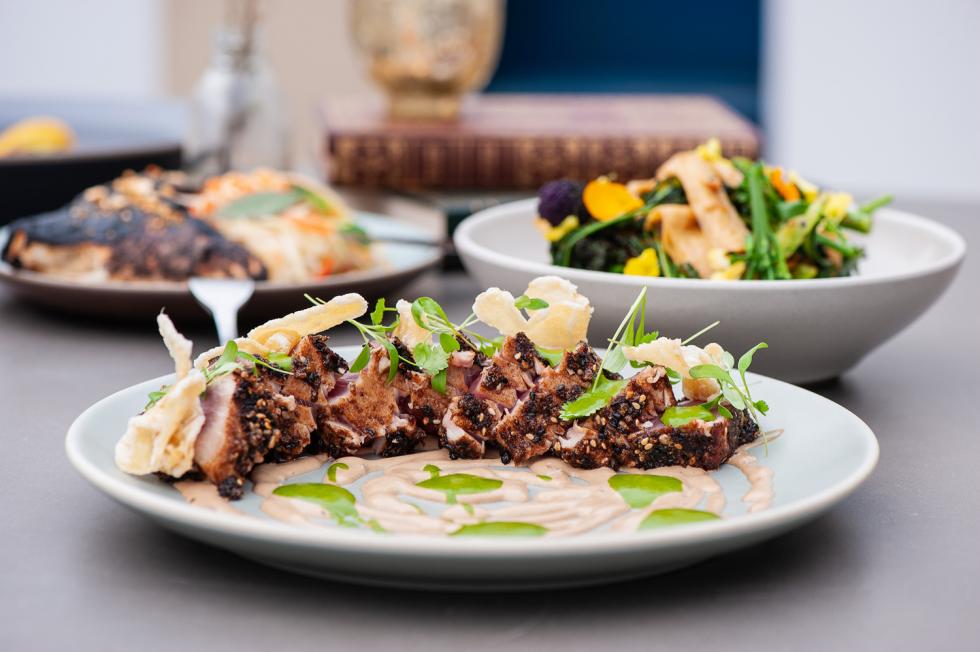 Starred restaurants tend to cater to the ultra-elite, especially those that earn multiple Michelin stars. In the 2019 Michelin Guide, a third star was awarded to Atelier Crenn, an eight-seat San Francisco restaurant with $335 tasting menus.
"At its root, it's an old French book," says Pajo Bruich, a Sacramento native and former executive chef at Bourbon Steak San Francisco, which is owned by multi-Michelin winner Michael Mina. "It all ties back to a very old-school French culture rooted in fine dining."
When Bruich was hired in 2012 as executive chef at the now-closed Enotria Restaurant & Wine Bar on Del Paso Boulevard, he made a conscious and aggressive attempt to earn the city's first Michelin star. The restaurant habitually struggled to draw diners away from the grid, and Bruich hoped that Michelin star power would make the difference.
"It was a personal and professional goal that I held dear," he says. "I could not afford to throw all caution to the wind, move to San Francisco and chase that, so I was going to try to create it in my own backyard."
Bruich hired a sommelier from the three-star The French Laundry, brought in a manager from the three-star The Restaurant at Meadowood, and employed a public relations firm experienced in promoting three-star restaurants. Numerous media events were held in San Francisco and at Enotria, and Bruich and his team kept in contact with the Michelin people through email and social media. However, even though the restaurant received rave reviews, no star was awarded, and the public support never emerged.
"We went for about two years, and then people just weren't getting it," says industry veteran Kathi Riley Smith, who hired Bruich at Enotria while working there as a consultant. "It's a deep commitment to go after a Michelin star. You need an owner that's willing to lose money for years while you're building that reputation."
The lack of a vast moneyed elite, especially when compared to the Bay Area or Los Angeles, is one of the greatest roadblocks to Sacramento getting a Michelin star, according to several local chefs interviewed before the announcement in March. "I don't think the community is screaming out for that level of dining," Bruich says. "I don't think we have the income for that level of dining."
Patrick Prager, who opened restaurateur Michael Mina's namesake restaurant in San Francisco and currently serves as executive chef at Revival, the rooftop bar and lounge located inside the Kimpton Sawyer Hotel in Sacramento, echoes those sentiments. "While it is possible here in Sacramento, I don't know if the money is here yet," he says.
According to Origami Asian Grill co-owner Scott Ostrander, who worked in the kitchens of one-, two- and three-starred restaurants (including Alinea in Chicago) before returning to Sacramento, it's not just about the lack of money, but the lack of an established fine-dining culture in the city.
"The priorities are different, the customer base is different," Ostrander says. "You could walk into Ella in the middle of summer with shorts and flip-flops on, and you'll get served just as if you were dressed in a blazer. You've got to draw the line somewhere, and nobody does." (An employee at Ella confirmed there is no dress code.)
Since the reviewers are all unknown faces, the attention to detail in Michelin-starred restaurants needs to be off the charts. Every move matters, so Michelin-level restaurants go to extravagant lengths to ensure that the dining experience remains exactly the same from day to day. That's because gaining or losing a star can have profound effects on a restaurant's bottom line.
"It is a pretty big boost to business, so it definitely plays a role in defining success," says Cecchi of Canon, a restaurant widely recognized for its refined yet adventurous cuisine since debuting in 2017. That was the same year that the Carmichael native Cecchi earned a star for his work at Solbar in Calistoga. "It's a level of accountability that I think can make restaurants a lot better but adds a lot of pressure to the day-to-day."
Prager believes pressure is part of what breeds excellence in Michelin-level restaurants. "Michelin is super focused on everything: guest experience, the way that the dining room looks, the way the food is, the way the food is plated, the way you conduct yourself in that environment," he says.
Asked about the restaurants he believes hold the best odds of earning Sacramento's first Michelin star, Testa rattles off a list of heavy hitters that includes Ella, Kru, Localis, The Waterboy, Mulvaney's and Grange. "There's probably 10 that you intuitively feel have a decent shot or are at least in the conversation," he says.
Whatever happens, Sacramento will definitely be in the conversation when the California Michelin Guide is revealed this June.
What Sacramento area restaurants do you consider worthy of a Michelin star? Tweet us @comstocksmag