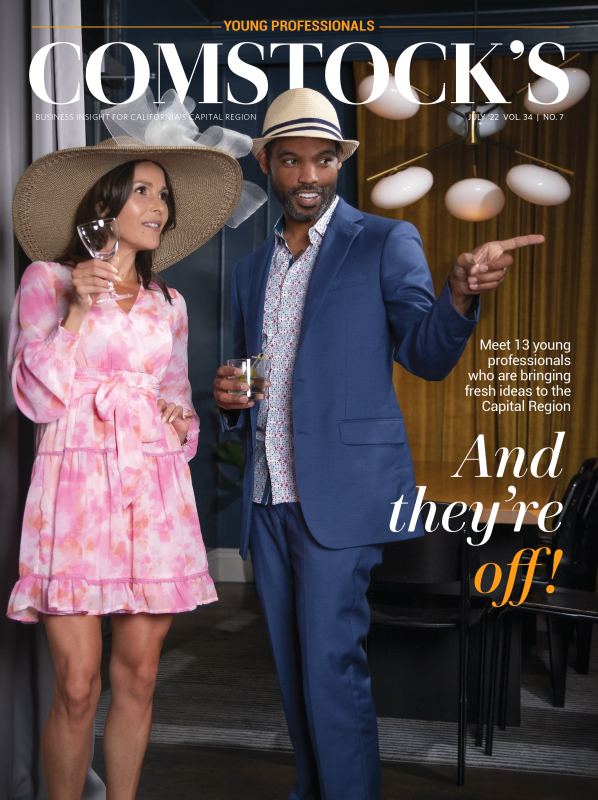 This story is part of our July 2022 Young Professionals print issue. To subscribe, click here.
Need to share your story to the world? Then Jeff Randle is your man. The longtime public affairs and public relations guru who is the president and CEO of Randle Communications — and who was once deputy chief of staff to Governor Pete Wilson — runs a 22-person shop that supports nearly 30 clients, ranging from Covered California to Hewlett Packard to the California Hospital Association.
And the industry is changing. In the old days of PR, the main job was to pitch stories to publications. "That's maybe 20 percent of what we do now," says Randle. "The rest is content creation. How are you creating content? How are you owning content? How are you using platforms to do that?"
This means more digital, more video and more social media. This means more innovation and more talent acquisition. This means a packed schedule that begins at 6:30 am.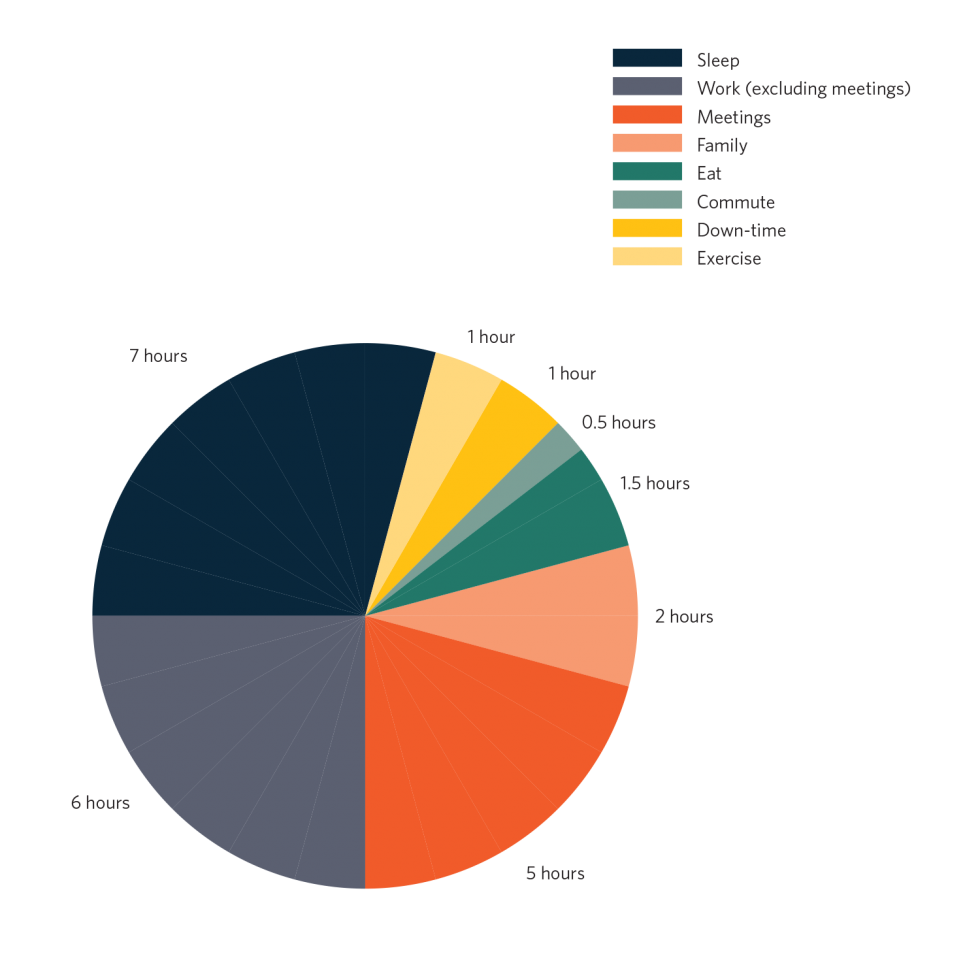 6:30AM - Checks his phone and answers texts, which is a big part of his rapid-response job, as "texting is more immediate." He receives roughly 100 texts per day, 80 percent of which are for work.
7AM – Eats a light breakfast of a banana, blueberries and pineapple. Preps for the day.
8AM – Starts the nonstop barrage of news consumption, including Politico Playbook (both national and California editions), The Wall Street Journal, The Sacramento Bee, Los Angeles Times, Orange County Register, CalMatters and the Capitol Morning Report. He quickly scans breaking news and flags articles to read later in the day. "I never want a client to read something before me."
8:30AM - Listens to country music while commuting from his home in Sierra Oaks to his office downtown. The firm is on a hybrid model — Tuesdays and Thursdays in the office and the rest remote.
9AM – Staff meeting. Before the meat and potatoes of client updates and key milestones, the first 10 to 15 minutes are largely social. "I always think that's super important to keep the team connected."
10AM – Meets with Managing Director Julie Phillips to discuss all aspects of the business — which often is about staffing, talent acquisition (the firm is growing) and matching resources to clients.
11:30PM – Meets with CFO Jennifer Kifer to discuss projections and numbers, and to physically sign checks. "One thing I decided when I started this business is that I will never concede the signing checks piece," he says, laughing. "I'll go through and sign them one by one."
12:30PM - Lunch at his desk (often from across-the-street House Kitchen & Bar) while devouring the latest news and saved articles from the morning.
1PM - Client calls, emails and work. These could be to discuss new scopes of work (such as creating more video content), prepare for a press conference, or business development for future relationships.
3PM – One-on-one meetings with the leadership team.
4PM - Administrative work, such as reviewing contracts and new business proposals. Returns calls and ties up loose ends.
6PM – Exercise — walks for an hour in the neighborhood while listening to music; if he doesn't have an hour he'll hit the Peloton "for as long as I can."
7PM - Dinner with his wife Kellie, or if she's not in town, a business dinner — such as taking out members of the leadership team, consultants, or talent he's trying to recruit.
8PM - Relaxes with Kellie; this might mean watching the Los Angeles Angels, a streaming show (such as "Ozark" or "Succession"), or UCLA college basketball — both he and Kellie are alumni.
9PM – Final review of emails to ensure he's caught up, then a quick skim of Twitter for any breaking news.
10PM – Watches local news.
11PM - Gets ready for bed while watching the monologue on "The Tonight Show Starring Jimmy Fallon."
11:30PM - Heads to sleep.
Favorite to-do list system:
Old-school pen and notebook. "Every day, I update an ongoing list of action items that I need to accomplish. … Once I finish a task and check it off, I go straight to the next one."
The one thing he tries to do every day:
"Every day, I try to connect with at least one of my three (grown-up) kids to stay updated on their lives. …Talking to them always energizes me."
Surprising item in his office:
"I loved old fashioneds, so I have a bar in my home office stocked with great bourbons, so that I can make a quick drink on a special occasion, such as to celebrate a successful project … or to celebrate a personal or family milestone." (We'll drink to that.)
–
Stay up to date on business in the Capital Region: Subscribe to the Comstock's newsletter today.