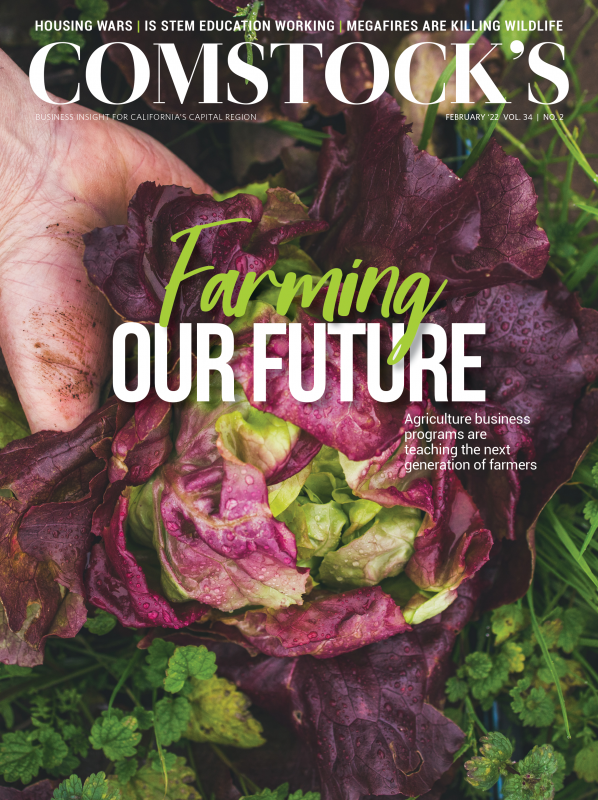 This story is part of our February 2022 print issue. To subscribe, click here.
To say nearly 1 million people depend upon Cassandra Lichnock is not an exaggeration. Founded in 1913, the California State Teachers' Retirement System, or CalSTRS, provides retirement benefits to 975,000 members and beneficiaries. With roughly $319 billion in assets, it's the largest educator-only pension fund on the planet.
In July 2021, Lichnock became the first woman CEO in the fund's history, promoted after serving as its chief operating officer since 2013. How does she get it done? Good delegation, keeping track of goals and focusing on the task at hand. "It's important to be present and engaged in each task or meeting, particularly when you're in a leadership role," Lichnock says. And she always remembers the stakes. "We have a great responsibility to secure the financial future of California's educators, which is at the top of our minds every day — no matter what we're working on."
This is how she does it.
6AM – "I have two cups of coffee. Exactly two." Reads the news on a tablet (The Economist, The Wall Street Journal, The Sacramento Bee), reviews her calendar, obsessively checks email — which she does first thing every day, even on weekends and vacations. "Maybe I'll miss a day … if I'm not in the country."
7AM - Preps for work and then commutes from her home in Folsom to CalSTRS' headquarters in West Sacramento, using the time to make hands-free calls to coworkers.
8AM – Arrives at the office and preps for the day, such as reviewing to-do lists. "I love to-do lists. If I write something down, it's going to get done. I use them for short-term organization and for long-term goals."
9AM – First batch of meetings. Sometimes one-on-ones, sometimes staff meetings, sometimes a 90-minute session for onboarding new employees at the 1,233-employee agency.
10AM - Analyze and review. This could be analyzing investment projects, reviewing updates on the $300 million expansion of the CalSTRS headquarters and often preparing for the monthly board meetings, which includes everything from reviewing financial statements to analyzing budgets to fleshing out the meeting's agenda.
NOON – Lunch, typically a salad from the on-site CalSTRS cafe. If she has more than a 30-minute break, she'll squeeze in a brisk walk around the West Sacramento campus.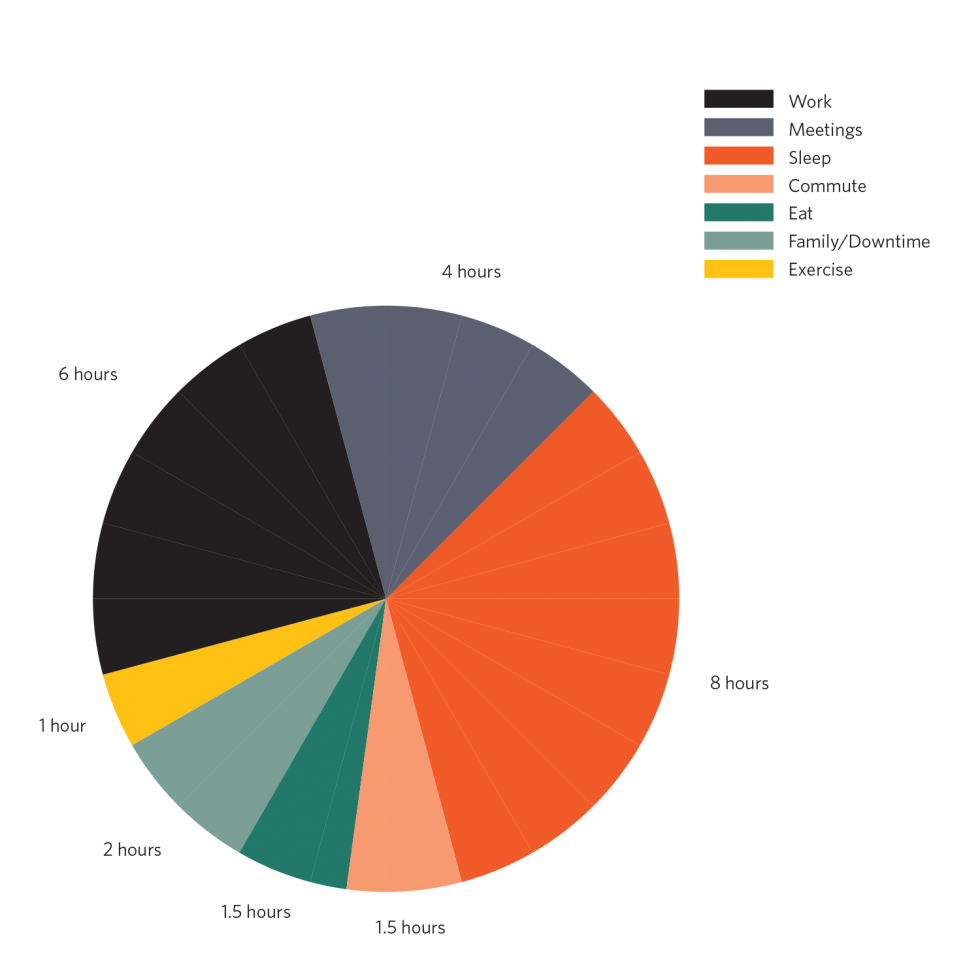 12:30PM – One of Lichnock's main responsibilities is working with the chair and vice chair of the teachers' retirement board to manage their public meetings; this means "managing the content, the agenda, the flow, the timing and the material that gets constructed."
2PM – More meetings, such as the three-hour executive staff meeting every Tuesday that covers project updates, strategic planning and adapting to a hybrid work environment. (Some days Lichnock works in the office, some days remotely from home.)
5PM – Commutes home, uses the time in the car to connect with family.
6PM – Checks more work emails, as "I don't like that little red bubble that indicates emails are unread." If there's time, she'll enjoy an outdoor activity with her husband like electric mountain biking on the trails in Folsom, or a hike or even horseback riding; Lichnock grew up on a ranch and has ridden since childhood.
7PM – Dinner with family, often Mexican food.
8PM – Downtime with her husband, which usually means either reading (currently Carol S. Dweck's "Mindset: The New Psychology of Success") or watching Netflix (recent binges include "Midnight Mass" and "You").
10PM – Ready for bed. "I like to get between seven and eight hours per night. It's restorative and I resolve a lot of problems and issues in my sleep."
On keeping a tidy desk:
"I like things organized. I'm really structured. Structure helps me manage stress and control chaos. Even at my house, I cannot stand to have stuff spread all over the place. It just drives me nuts."
The biggest mistake some managers make?
"Not knowing when and what to delegate. Trusting your colleagues is paramount to being able to manage an organization of this scale and complexity. You can't insert yourself in every single thing. My success is reliant on hiring good people and letting them do their jobs well."
This story was updated to correct the number of employees at CalSTRS and Lichnock's approximate time of arrival at work.
–
Stay up to date on business in the Capital Region: Subscribe to the Comstock's newsletter today.