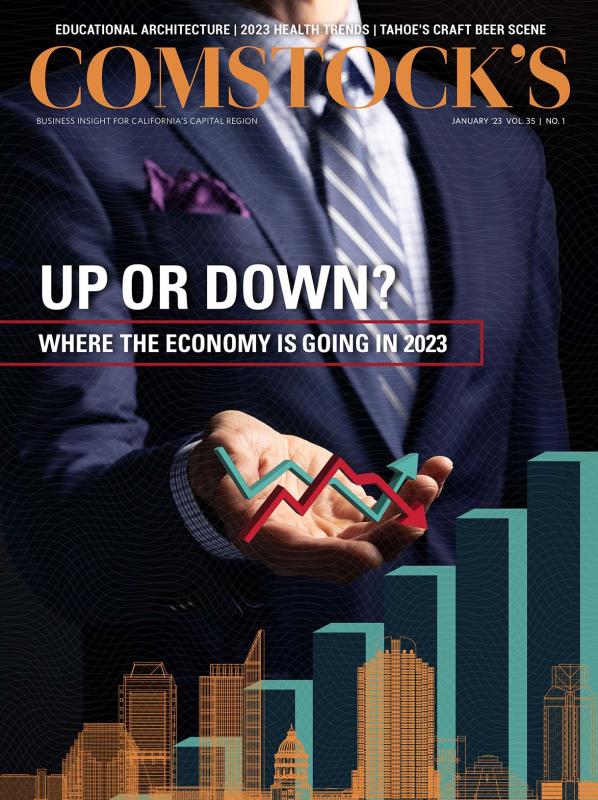 This story is part of our January 2023 print issue. To subscribe, click here.
If you've ever set foot in a Pilates studio, you've likely seen a piece of equipment called a "reformer" — a long wooden bench with loads of straps and gizmos. This is the kind of equipment sold around the world (to 140 countries) by Balanced Body, founded in 1976 by Ken Endelman, who began his career as a furniture designer. "I never woke up one day thinking I'd become the CEO of the largest Pilates manufacturer in the world; it just kind of happened," says Endelman.
In the COVID era, manufacturing has flipped on its head. "Every day, literally every day, we have at least one issue with a supplier, or a supply chain issue," says Endelman. "When we get those calls we have to figure out, if we can't make Product A, then we have to make Product B. But do we have enough stuff to make Product B?" Typically products are built based on customer demand, not supply availability, so Endelman says the current reality is "kind of a crazy way to do business."
This is how he tames the craziness.
5:40AM - Wakes up. An avid cyclist, by 6:15 a.m. he hops on his bike and hits the bike trail, where he rides for 90 minutes.
7:45AM - Showers, gets ready, and his wife makes him cereal. "She drives me to work while I eat breakfast in the car."
8:30AM - Calls with partners in Europe or in Israel, often to discuss supply chain issues.
9:30AM - Meets with engineers to discuss new products or ideas for cost savings.
11AM – One-on-one with his head of HR to review the options for employee benefits.
11:30AM – Call with internal compliance and quality control.
12PM – Eats lunch in his office with his sons Paul and Adam, both of whom work for the company, along with his daughter-in-law Irma. "My granddaughter is too young," he says with a laugh. "She's 4."
1PM – One-on-one meetings with direct reports (nine total), spaced throughout the week. "With one-on-ones, to be really blunt, what I'm looking for is to assess whether they're having fun at work." He views these as important check-ins, as "they need to know that I care about what they're doing. They need to feel important too, because they are."
2PM - Visits the factory to get a pulse of the operation and to speak with crew leaders. In his 46 years, Endelman has worked every one of the production jobs and says "that makes a huge difference in the manufacturing world. Because if you just walk around there with a suit, they just think you're full of shit."
3PM - More international calls, this time with distributors in Australia or Korea. "A lot of the conversations I have with the guys overseas are about IP (intellectual property) issues," such as someone "knocking off our product and bringing it in from China." This involves hiring attorneys in Australia, and "these things are really time-consuming, and that generates more calls with my lawyers."
6-ishPM - Knocks out and calls it a day. His wife picks him up and drives him home.
6:30PM – Cooks dinner with his wife, then unwinds with some PBS NewsHour or local news. "Depending on what my wife wants to watch, I'll usually start looking at my iPad and check my email."
8PM - Works in his woodshop located in the back of the house; at the moment he's building a custom walnut Pilates chair for a friend.
10:30PM - Time for bed.
Trick for staying focused:
"I have a stand-up desk, and I stand up a lot. I find that helps me stay awake and stay focused. The minute you step away from your desk you know you're not working."
Favorite to-do list system:
A stack of Post-it notes. "I work off a list, and whatever I don't get done each day, I put it on the list for the next day."
–
Stay up to date on business in the Capital Region: Subscribe to the Comstock's newsletter today.