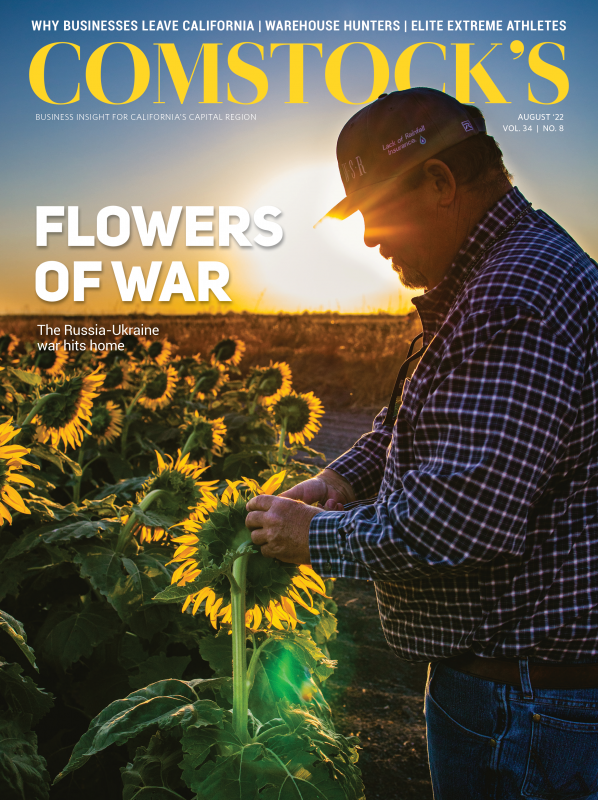 This story is part of our August 2022 print issue. To subscribe, click here.
If you are an entrepreneur in Sacramento, the odds are high that you've either met Mark Haney or you will soon meet Mark Haney. Or you've heard him on the radio. The host of the weekly podcast "The Mark Haney Show," Haney is a serial investor (in over 50 Sacramento-based companies) who's a fixture at entrepreneur-focused meet-ups and mixers, as he feels "something special happens when entrepreneurs get together and break bread." He invests, he connects, he coaches, he cheerleads. Haney's goal? "Ultimately, we want to ignite an entrepreneurial revolution right here in the hometown that we love."
That revolution starts with a daily workout … or two.
3:15AM – Grabs his phone and a coffee, returns any pressing emails. Heads to Rocklin CrossFit for their 5:30 am workout.
6:30AM – Preps for the day and reviews the calendar, skims venture capital email newsletters (such as PitchBook News and National Venture Capital Association), with CNBC on in the background.
8AM – Daily synch-up meeting for the Growth Factory, his early-stage venture capital fund and accelerator. This is Zoom-based and it's a "stand up" meeting; people literally stand, which limits the meetings to 20 minutes.
8:20AM – Slams a light breakfast of an apple, a protein bar or a green juice-based shake.
8:30AM – Makes the five-minute commute from his Rocklin home to his Rocklin office.
8:35AM - Meeting with the internal HaneyBiz team (a total of 11), which often involves jotting notes on a giant wall-sized dry-erase board, above which a sign says "Yes, If…" As Haney puts it, "What that means to me is that anything is possible if you overcome enough of the obstacles."
9:30AM - Heads to his second workout of the day at East Wind Yoga.
11AM – More meetings, more calls. These can be with potential investors, partners or what Haney calls the Backyard Dream Team, a group of roughly 100 members. "We're rallying the leaders of the Sacramento region to support the most promising startups that we invest in," says Haney. Sample project: a partnership with the City of Roseville to open a small office called the Venture Lab, aimed at helping local entrepreneurs.
11:30AM – Quick meeting to prep for his next podcast.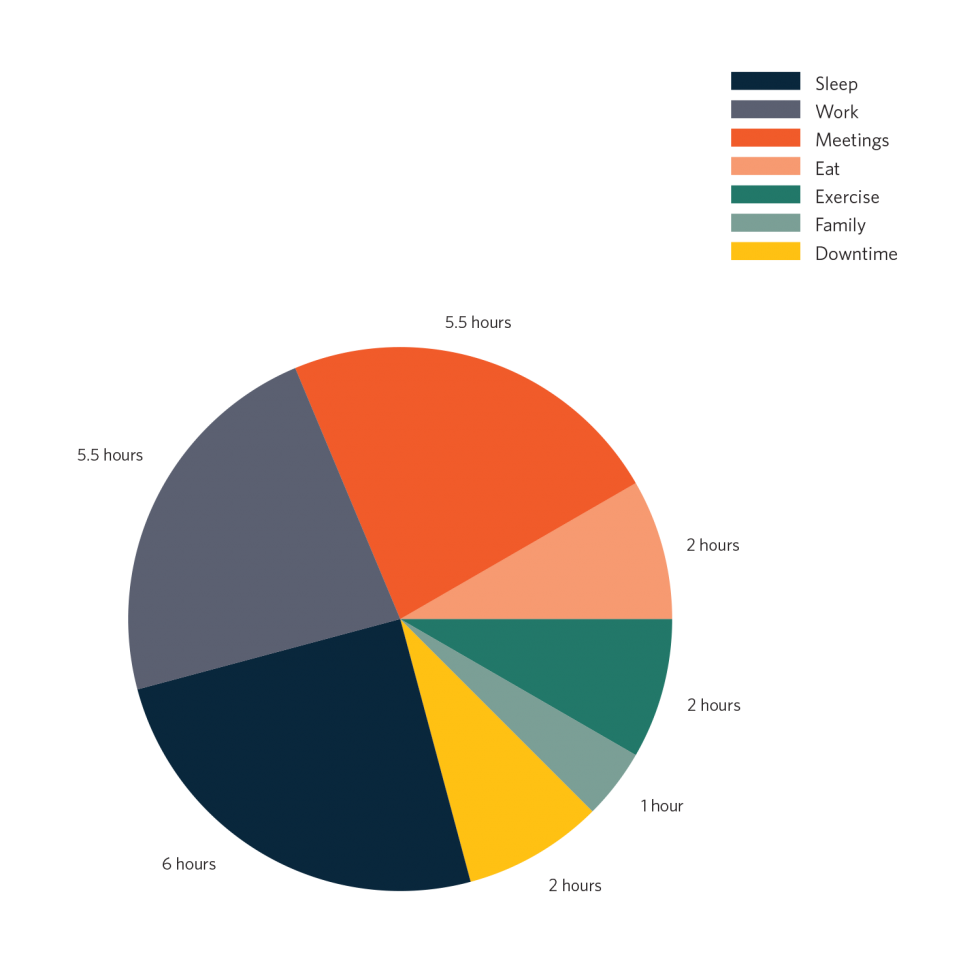 12PM - Lunch with a business partner (such as a member of the Backyard Dream Team) at his favorite restaurant, Bennett's Kitchen Bar Market in Roseville. Haney is also an investor in the restaurant, of course.
1:30PM – Records the weekly podcast with guests like Sadie St. Lawrence, founder and CEO of Women in Data. "What I hope to do on each show is to inspire, educate" and "to humanize the entrepreneurial experience."
2:30PM – Meeting to pore through the finances of his companies. "The biggest decision we make as business leaders is, what are you going to do with what you got? How do you allocate your resources?"
3:30PM – More meetings, such as a call to discuss the Patriot University (Haney is chairman of the board), a charitable organization to help veterans land jobs when they transition out of the military; this was inspired by his son Marcus, who was wounded in Afghanistan.
4:30PM - Invites local entrepreneurs to join him in the office in an informal meet-up he calls "Hanging with Haney."
5:30PM - Heads to check the construction updates on "Haneyville," his long-term vision to convert a former 1930s-era winery into a large compound — a mini-town — for his extended family. "We're building the most magical place on earth outside of Disneyland."
6PM - Either cheers on one of his grandchildren at a softball game (he has seven grandkids living in the area, with an eighth on the way), or attends yet another entrepreneur-focused mixer.
7:30PM - Eats dinner with Stacey, his wife of 36 years.
8:15PM – Winds down with shows like "Blue Bloods," "Bosch" or "Jack Reacher." (He notices a theme: "I guess I like cop movies.")
9PM - Hits the sack early. "If it's perfect, I'm in bed by 8:30."
Favorite to-do list system:
"My assistant Tami Steinkamp." Haney knocks out the "easy stuff" himself (like a quick email), but anything more complicated he routes to Steinkamp, who manages his to-do list.
On setting goals:
"I have four aspects of my life that I have a longer-term vision for: my family, my friends, my community and my fitness."
–
Stay up to date on business in the Capital Region: Subscribe to the Comstock's newsletter today.