In its current state, "Baby Cakes" is not quite ready for the B Street Theatre Mainstage, but that's why we are gathered in one of the smaller upstairs rooms at the newly built Sofia Tsakopoulos Center for the Arts. The stage is undressed, the props and costumes are meager, and an offstage voice announces where the lighting cues will eventually exist. Meanwhile, the actors read from scripts propped on music stands, occasionally dropping their bulky binders onto the ground as they move around the stage.
By this time next year, though, New Hampshire native Leila Teitelman's unproduced comedy about a chirpy woman who bakes cakes for a support group of grieving mothers has a one-in-four chance to get produced for the B Street Mainstage. Teitelman's play was one of four finalists in the B Street Theatre's inaugural New Comedies Festival, which ran from June 28 to July 1 and was open to the public. B Street Theatre has committed to producing at least one of these four plays in 2019, with their decision influenced in part by an audience vote.
As a Core Member of the National New Play Network, the B Street Theatre has produced over 100 new works in the last 30 years. However, out-of-the-box ideas like the New Comedies Festival underline the need for theaters to continue evolving to meet shifting customer demands.
"There's not a theater in the country that's not trying to figure out how to deal with the changing landscape of entertainment and how to stay relevant," says Associate Artistic Director Lyndsay Burch.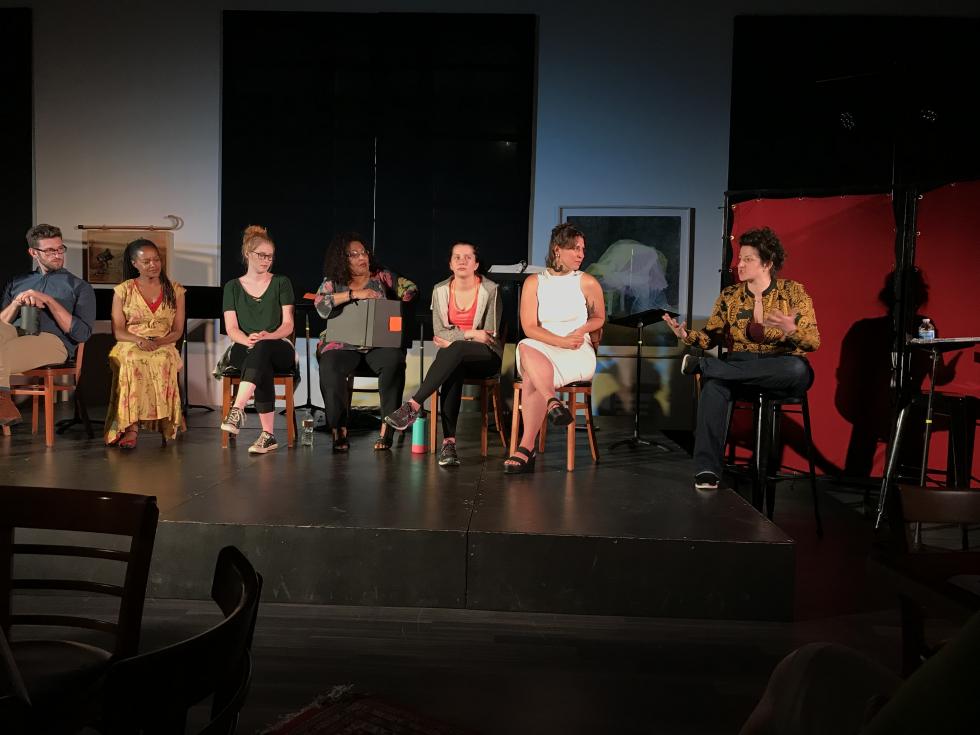 B Street's New Comedies Festival was inspired in part by a Theatre Development Fund study in 2017 of "single-ticket buyers," or people who attend plays but don't subscribe. That study found that people want to be more involved in the process of developing new plays and that as far as theater audiences are concerned, there is no such thing as spoilers.
"The more that the audience knows, the better, and the more they feel involved with the process, the more likely they are to come see a new play," Burch says.
Creative pricing plans, discount ticket nights, value-adds like food trucks and live bands, and a sparkling new complex with an attached restaurant are also part of the B Street Theatre plan to capture a distracted modern audience. "Some people call it window-dressing or a dog and pony show, but it's what people look for," Burch says. "They want to make sure that if they're going to go out and spend money, that it's worth it."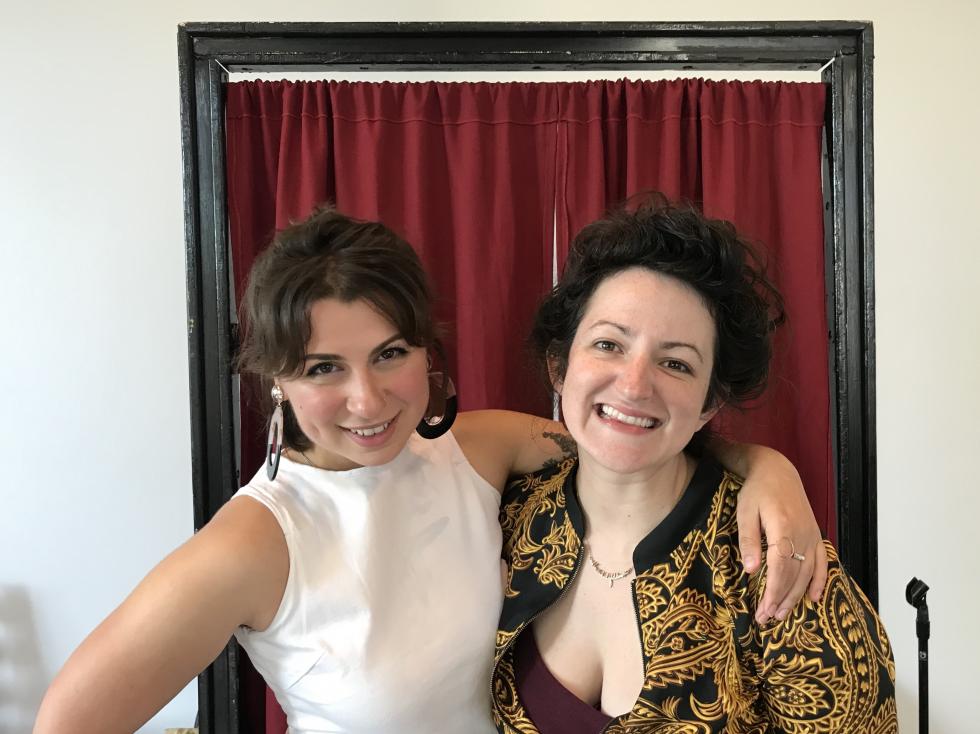 Theater attendance nationwide has improved overall since the 2008 recession, but a 2016 study by Theatre Communications Group found that in many cases, income growth was barely outpacing inflation.
As for the four New Comedies Festival finalists, they were winnowed down from 52 submissions received from around the world. "All of the submissions were read blind, which means that the playwright's name and application were kept in a separate file," Burch says. "We have a commitment to reading each play twice by two separate readers." After the field was pared to 10, B Street Theatre's senior artistic staff stepped in to pick the four most promising comedies.
English playwright Robert Caisley, whose two-person play "more better beautiful" was selected as a finalist, has participated in new play festivals before, but never one strictly devoted to comedies. "I think that's part of the unique texture of this festival," he says. "One of the things I've noticed about the scripts is that they are widely divergent in their subject matter, in their structure, in the point of view of the writer."
Teitelman, on the other hand, was relatively new to the experience. "I have participated as an administrator and sometimes as an actor, but never as a playwright," she says. "I'm familiar with the setup of it, and how it can benefit playwrights, but this is my first time actually participating." The acridly comedic Baby Cakes was inspired in part by a friend's dream, and in part by Teitelman's own research into onstage tropes involving motherhood. "I feel it all came together in a really beautiful way, this idea and the research that I had done," she says.
The four finalists were each paired with a director and cast, and then their work was put through an intensive one-week rehearsal process. This allowed the playwrights to make subtle corrections and additions before their plays went in front of an audience.
"In rehearsal, I'm listening keenly to what the actors are doing, but once the play is read I'm listening keenly to what the audience is doing," Caisley says. "It is a moment-by-moment response between line and reaction."
Audience members who viewed all four plays were able to cast a vote for the one they want to see produced in full next year, although the final decision rests with Producing Artist Director Buck Busfield and his senior artistic staff. The eventual winner is slotted for the 2019 summer season, and it will probably debut around the time of next year's New Comedies Festival, which already has funding from the National New Play Network.