Ken Imwinkelried
Senior Vice President and Senior Credit Manager, River City Bank
Ken Imwinkelried went to work for River City Bank around the time of the Great Recession.
Logging extra time on nights and weekends, he learned everything he could about his profession at a very challenging time in the banking industry. And over the course of several years, his extra work paid off with promotion after promotion.
But about five years ago, as Imwinkelried implored other staff to not stay too late, he realized he had to do the same.
"I saw a few folks on the team that really started to burn themselves out that were trying to go that same approach," Imwinkelried says. "And no matter what I said, the behavior didn't change. The behaviors didn't change until I was willing to leave the office by 6:30 every night."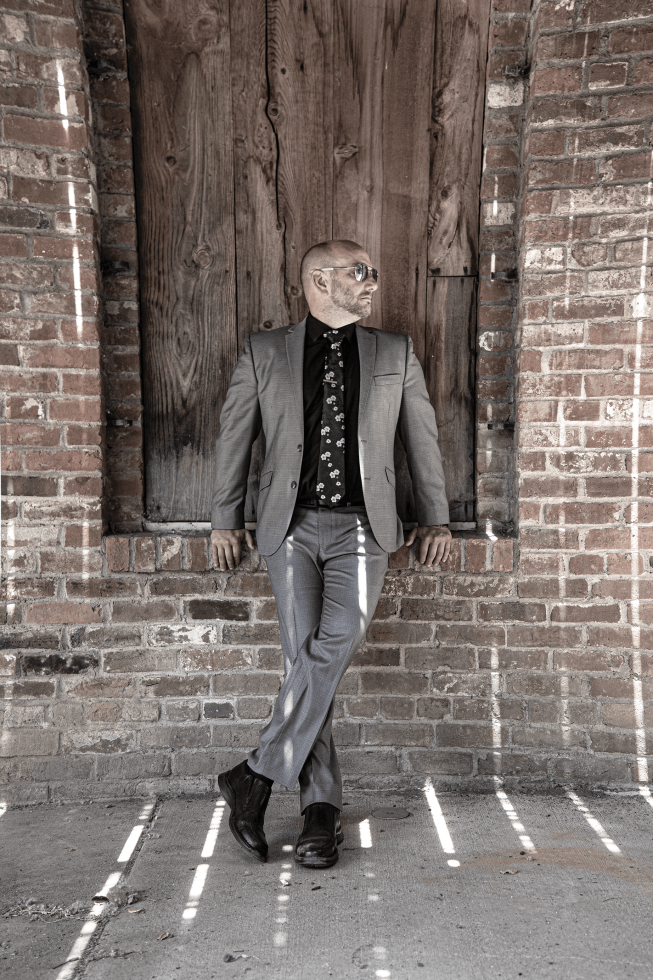 Today, Imwinkelried serves as senior vice president and senior credit manager for his company and holds the No. 2 position for oversight of the bank's $3.2 billion portfolio. He's continued to win internal awards and recognition, including Employee of the Quarter in 2021 in the fourth quarter and Leader of the Year in 2020. But he's also home in time to see his fiancée, Danielle Estrella-Henderson, and their animals — Stella the Siamese cat and their dog Cal.
Originally from Davis, Imwinkelried is the son of UC Davis law professor emeritus Edward J. Imwinkelried, whose biographic page notes that "to the country's prosecutors and defense attorneys, he is the one to consult about the admissibility of scientific evidence and evidence of uncharged crimes."
Some of an attorney's willingness to slog through minutiae might have seeped down to the younger Imwinkelried, who says, "There is no way to know what's in the 50-page agreement without reading the 50-page agreement."
But a career in law wasn't to be for the younger Imwinkelried, who studied finance and banking while at Miami University in Ohio, taking internships with Merrill Lynch and First Northern Bank in the mid-to-late 2000s. He graduated from college the same year he went to work at River City Bank in 2010, where he's been ever since.
Imwinkelried enjoys his work with the bank, which lends to a variety of industries in the commercial sector, including agricultural, legal and medical concerns. The core of his job responsibilities revolve around ensuring high-quality underwriting for loans the bank is originating and then providing ongoing management for the bank's portfolio.
"With that, there's a broader team that does it," Imwinkelried says. "So I really just oversee the team of people that are actually doing the work."
Times haven't always been easy in the past few years. In recent months, the banking industry was roiled by inflation and high-profile failures such as Silicon Valley Bank. (Imwinkelried's bank works with a very different set of customers.)
River City Bank's clients also faced uncertainty early in the COVID-19 pandemic, with Imwinkelried helping distribute hundreds of millions of dollars through the U.S. Small Business Administration's Paycheck Protection Program.
It was one of the greatest challenges of Imwinkelried's career, bringing him back to the long hours he'd tried to get away from. But the experience also became one of his top professional accomplishments, and the loans helped protect around 25,000 jobs.
Also worth noting, Imwinkelried adds, is that River City Bank didn't mandate a single overtime for the PPP program.
"We didn't crack the whip on the team to get it done," Imwinkelried says. "It was simply we had a conversation of just what that program actually meant for our clients and their employees."
After all, Imwinkelried's been here before. And taking a step back has been what's worked best.
Get all the profiles in our Young Professionals issue delivered to your inbox: Subscribe to the Comstock's newsletter today!