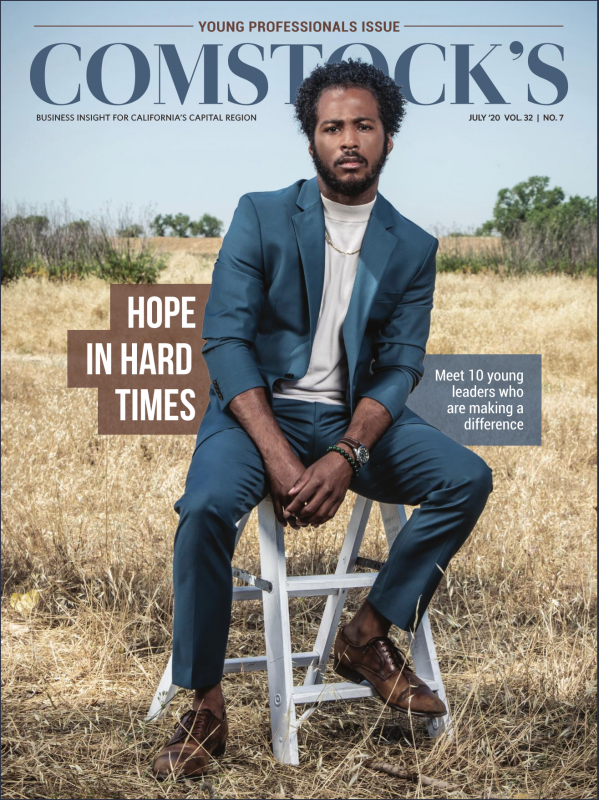 This story is part of our July 2020 issue. To subscribe, click here.
Through mid-June, the virus had sadly taken the lives of nearly 5,300 Californians, including more than 175 in the 10-county Capital Region. And the pandemic and resulting shelter-in-place orders have been devastating to the economy too, sending more than 5 million Californians to the unemployment lines as of late May. It's likely it will be a long while before all of those people are back at work, and some likely will need to find a new way to make a living.
In its May report on the economy, the Federal Reserve Bank in San Francisco told us what we already knew: "Many nonessential businesses reported double-digit percent reductions in their employment levels as well as cancelled hiring plans. Businesses in the entertainment, food services, retail, and tourism sectors were among the more severely affected." Bartenders, waiters, retail clerks and fast-food employees have borne the brunt of the pandemic's economic fallout.
We've also learned that the post-COVID working world will be quite different for many people. As damaging as the pandemic has been, it also has sped up changes that were on the economic horizon even before the virus struck.
The Federal Reserve concluded in its April report that "lasting impacts of the COVID-19 outbreak could accelerate the trend towards online sales, hurting small retailers and brick-and-mortar stores." Locally, the closure of Nordstrom at the Arden Fair shopping center is sad news, eliminating roughly 375 positions, one significant example of jobs that won't come back. We know from the fleets of delivery trucks roaming our neighborhoods, when people aren't zooming from meeting to meeting on their computers, they're shopping online.
But the pandemic has influenced more than shopping. All of those online meetings are a harbinger of things to come. For an increasing number of companies, telecommuting is becoming an accepted way to work. Facebook CEO Mark Zuckerberg, for example, told workers during a livestreamed staff meeting in May that as many as half of his company's more than 48,000 employees would work from home within a decade. And Jack Dorsey, CEO at Twitter and Square, has said his employees would be allowed to work remotely indefinitely.
Barry Broome, CEO of the Greater Sacramento Economic Council, and other area economic leaders estimate the pandemic advanced the use of technology in the workplace by 10 years.
According to a report from the Brookings Institution, Sacramento was one of the last metro regions in the country to rebound from the 2008 recession, the result of a mismatch between the changing nature of jobs and the local labor pool. Brookings estimated that only 6.2 percent of jobs required a high degree of digital skill in 2002, a figure that jumped to 24.1 percent in 14 years. A study by Burning Glass Technologies in 2017 concluded that 82 percent of medium-skill jobs require digital skills. Think about restaurant workers who manage meal deliveries on a spreadsheet and farmers who manage irrigation on smartphones.
The Brookings report also said that a third of Sacramento residents, many of them Black and Latino, struggle economically. Broome believes digital skills can make a big difference. "A proficiency certificate in IT from Google or Salesforce can turn a $15-an-hour job into one that pays $30 or $40," he said during a Sacramento County Champions Training Program webinar in May.
That will help give people the skills they need for better-paying jobs and create a community of workers to attract new business to our region, particularly in segments of the economy that are growing globally, like fintech and cybersecurity. For some people left jobless by the pandemic, it could give them a much needed advantage.

Winnie Comstock-Carlson
President and Publisher
–
Stay up to date on the effects of the coronavirus on people and business in the Capital Region: Subscribe to the Comstock's newsletter today.