By: Vanessa Labi
During a summer trip to the Sacramento River or along the West Sacramento waterfront, you may have noticed a cluster of sheep or goats munching on grass. It's a folksy sight in our ag-friendly city, but they're part of an environmental solution. These hooved creatures are doing us a solid by munching up wild vegetation that could be hazardous to spreading wildfires.
In addition to reducing vegetation around urban settings ahead of fire season, sheep ranchers are helping California solar farms keep their vegetation down as a green alternative to tractors. In his December feature "The Race to Harness the Sun," Steven Yoder reports that "combining grazing with large-scale solar is one version of the new field of agrivoltaics, which combines panels with farming and ranching."
Sheep are just the bahhh-ginning. Steven reports on numerous symbiotic strategies that could be an asset to the production of high-value products like berries and flowers. What would crop agrivoltaics 2.0 look like, how fast is it approaching and what are the barriers?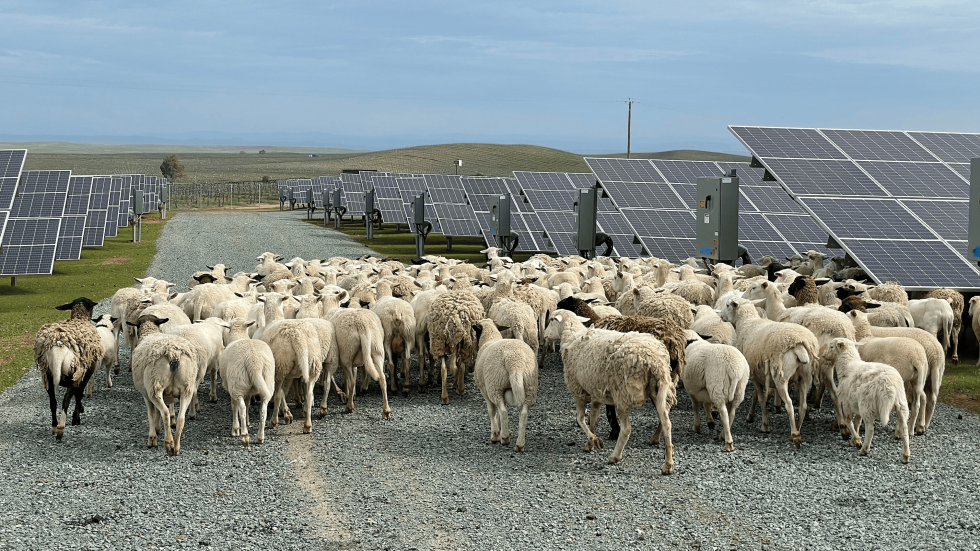 We're wishing you a very happy holiday week! We're excited to have lunch and a movie as a team next week. Here we are meeting over Zoom to dot our i's and cross our t's before we take a few days off.
Here's the rest of the Capital Region Rundown:
A founder and activist serves his community by mentoring young men through local fishing trips where they practice "healing by the water;" we break down what you need to know about electric vehicle incentives and the changing rules of the EV tax credit; Nevada County's bustling technology sector and influx of remote tech-related workers has some people calling it a mini-Silicon Valley; and StartupSac co-founder Laura Good imparts the first steps to starting a business along with resources designed to help entrepreneurs get started.
Recommendations from our editors:
In this section we editors share what we're reading, listening to, watching or even eating. Here's what we're consuming this week:
Judy: I had a holiday tradition with my (now grown) two daughters where they would go out in their pajamas, curl up under blankets in the back seat of my car, and we'd drive around looking at Christmas lights while sipping hot chocolate and eating cookies. Last weekend, I continued this family ritual with my grandson. On Christmas Eve, I will be attending a candlelight church service then watching "It's a Wonderful Life" as always. I think it's our traditions we remember most about the holidays and hold close as we share them with family and friends. All of us at Comstock's want you to enjoy your own traditions this blessed season as we wish you a Merry Christmas, Happy Hanukkah and Kwanzaa!
Jennifer: Our local theaters are going all out for the holidays this year. B Street Theatre is putting on two Christmas shows, "The Lost Claus" and "Tis the Season: A Celebration of Holiday Stories"; Sacramento Theatre Company is reprising "A Christmas Carol." Tonight, I'm going to see "The Wickhams: Christmas at Pemberley" at Capital Stage, a fan sequel to "Pride and Prejudice" by the same writers as the equally silly holiday piece "Miss Bennet" that the usually highbrow theater company put on last year.
Vanessa: My friend threw a cookie exchange holiday party over the weekend, and it was such a fun and festive way to gather over some delicious grub. Everyone brought a different kind of cookie they'd made or bought and we all got to take home an assortment of treats. My favorite variety was the gochujang caramel cookie that a friend made using this New York Times recipe. I'm looking forward to celebrating Hanukkah with latkes this Friday, and Christmas with tamales. (My parentage is Catholic on one side, jewish on the other!)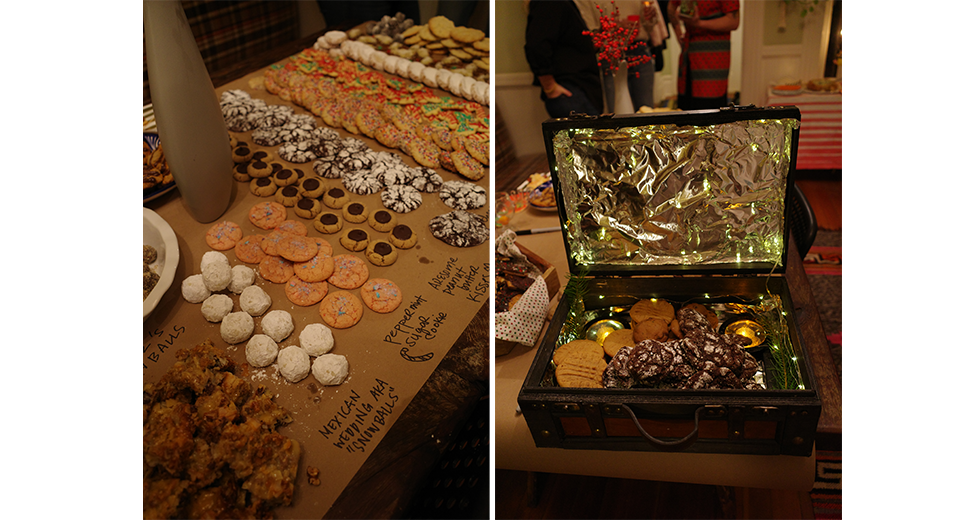 Odds and ends:
Do you follow our event calendar? If you're looking for some festive holiday happenings, look no further than our events page, which includes daily activities like the Global Winter Wonderland, shows at Sacramento Ballet and Capital Stage, and more.
Don't forget to subscribe to the magazine to stay up to date on the region's business trends, and follow us on Instagram, Facebook, Twitter and LinkedIn for daily stories and extras.