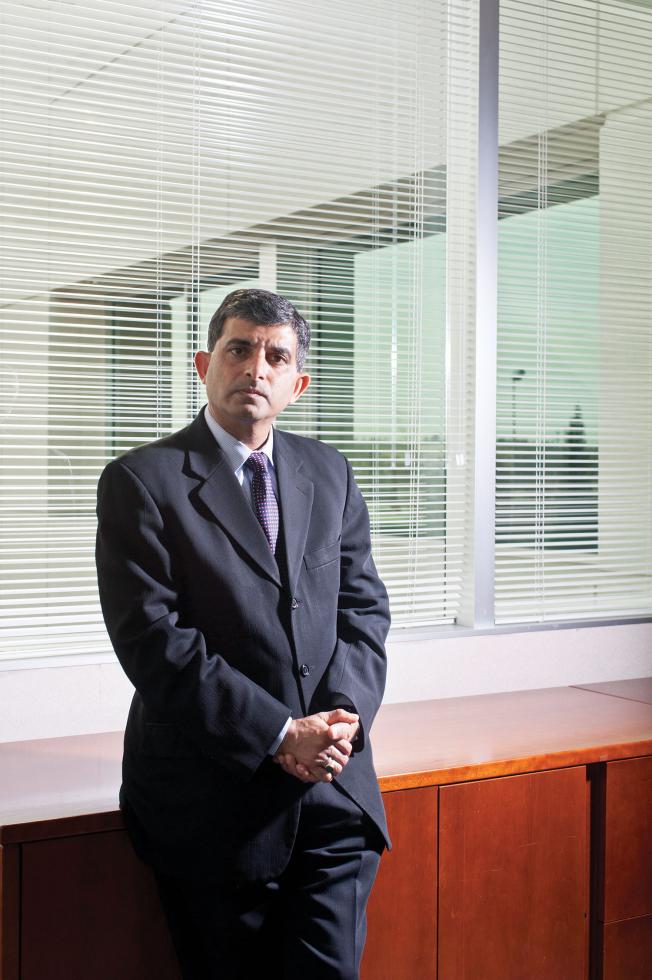 After a decade at the helm of Sacramento State's College of Business Administration, Sanjay Varshney in late August accepted a position as a vice president and wealth advisor at Wells Fargo Bank—Wealth Management Group. Varshney is a professor of finance at Sac State. He is also the chief economist for the Sacramento Business Review, making him one of the region's preeminent voices on economics, business and higher education.
There has been a lot of work done over the past few years by organizations like SARTA, the new Greater Sacramento Area Economic Council and initiatives like Next Economy. Are we any further along in coming to a conclusion about the magical formula to attract major private sector companies and industries?
You're involved in planning the new Sacramento State campus in Placer County. What is the impetus for that development?
Our market is underserved for higher education opportunities. [The University of California] is very selective, and [applicants] are impacted, so where is a kid going to go if they are looking to get into a program and not pay private-college tuition? Our region continues to grow, but we have only one or two very small private operations. And the state, which does the major part of higher education here, is not equipped, and they will not expand. That is why the CSU Placer campus is critical. If it comes in, it can serve up to 25,000 students. But there is a lot of effort needed.
As the director of the Sacramento Business Review, you are well versed on the details of our region's economy. What are we facing in the coming years?
The best news is that Sacramento is a very attractive population center. We have great amenities, so we will always succeed regardless of the challenges. We bitch and moan about the crappy politics and the gridlock, but this is a great place, and the psychological tide has changed. Three years ago, we were almost hitting that last nail in the coffin. Everything was depressing, the Maloofs were a bunch of idiots, and nobody could tell what they wanted to do. Now, the momentum has gone in a completely different direction. With the Kings staying and the momentum kicking in with Major League Soccer, to now be talking about other projects downtown, I think we have a new shot in the arm. We have a huge economic boost. But the challenge that we have is that most of the job creation during the recovery came in at the low end of the wage distribution. We are a health care/education-driven region. Those two sectors are going well. But the rest is service sector, and you can not sustain high vibrance if you are going to be service-sector driven.
What economic indicators are you seeing that will impact regional investments?
The real estate market has cooled off purely because we had a spectacular 2012 and 2013 where, in many cases, residential properties went up 25 percent, 30 percent year over year. In general, real estate does not do more than 7 percent over long horizons, so 25-
percent returns are not sustainable. In fact, with those appreciations, we are now back to the same median prices that we were seeing in 2006. That's a challenge. There are only so many households that can afford a home selling for $600,000+. If affordability drops, you'll see a softening in the market, and that's what we're seeing now.
Our high-end communities continue to attract Bay Area and SoCal transplants. How are they investing here?
Initially, we saw investors on the low end. Bay Area people would come by the busload and throw down $150,000, $250,000 cash to buy a property and rent it. That has changed. You can see new construction coming out of the upscale communities in the region — Granite Bay, pockets of Roseville, El Dorado Hills. Now people from the Bay Area want to retire here. And because they have deep pockets, you'll see more consumer spending on the high end, and you will see more of them investing in startups or technology firms, or maybe becoming angel investors.
What is the appetite for venture investment here, and which sectors are most attractive to the funds?
It's picking up. There are more local investors who are now in a position to invest, and the desire to invest is coming in. It's in the health care sector and other technology-supported industries where the models are more scalable; you have to be able to provide a high return on capital. So you'll see a lot of medical supplies, a lot of medical-assistive technologies, a lot of health care-related firms. I hope it will provide a shot in the arm. We had some technology firms in the 2005-2006 area that came up here, but the market killed them when the economic decline kicked in. I think the new breed is going to be good for us.
You have noted a perceived inability for high-net-worth people in our region to access adequate wealth management resources here. Is the perception accurate?
As we mature, you will see more sophistication coming into town. [Wells Fargo] has expanded its wealth management arm very well. Bank of the West is advertising wealth management. Bank of Sacramento was just bought by AmericanWest, and AmericanWest was bought out; I'll bet those guys are going to go into wealth management. I won't be surprised if, as the market here grows, you'll see more private banking. Right now, we have a J.P. Morgan, but no Goldman Sachs. I won't be surprised if they come.