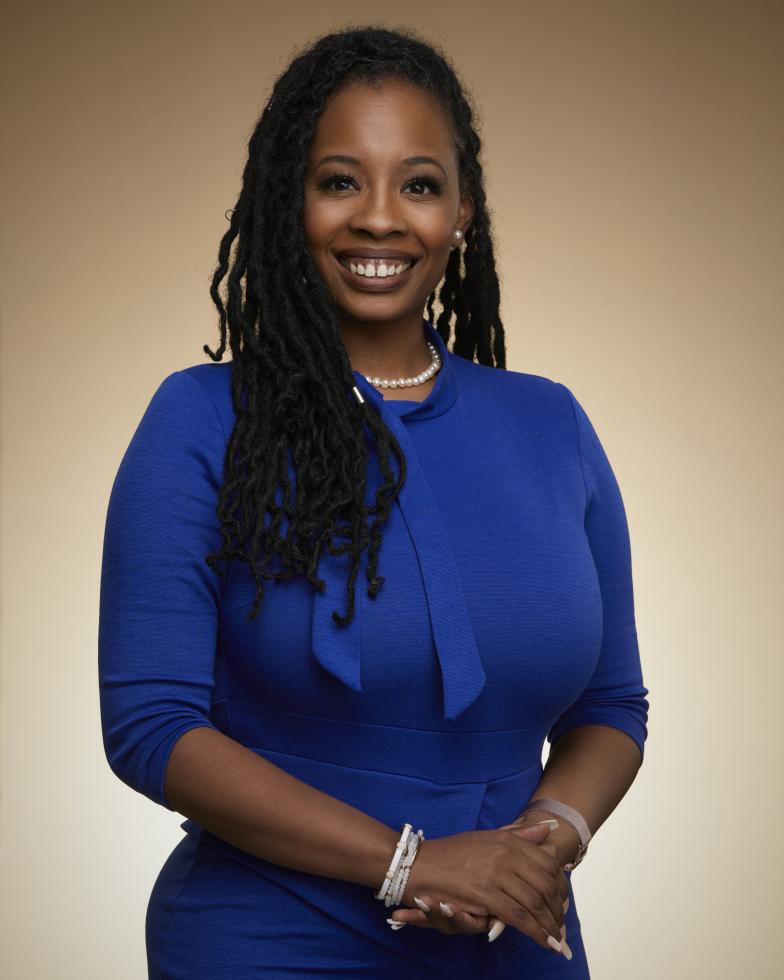 In May, Deneva Shelton became the Sacramento community manager for JPMorgan Chase, the multinational financial services company. She is one of 150 new community managers the company plans to hire in the U.S. by the end of 2021 as part of its $30 billion commitment to promote racial equity. Shelton was previously the community engagement program manager for Golden 1 Credit Union, a role that involved managing partnerships with the Sacramento Kings and the California State Fair, and is on the boards for Nehemiah Emerging Leaders Program and Improve Your Tomorrow, a nonprofit that aims to increase the college graduation rate for young men of color. Comstock's spoke to Shelton about key financial tips she hopes to impart to community members in Sacramento and beyond.
Can you tell me about your background and how you came to JPMorgan Chase?
I am a Sacramento native. I was born and raised here. I did go briefly to college in San Francisco, but I came back here to grow my family. I'm a mama of three: 20, 11 and 8. Golden 1 Credit Union is where I started, and that was the last role that I've had. I started as a teller and grew into facilitation and then into community relations. … How I got here to JPMorgan Chase is, their focus primarily on the Black and Latinx community drew me in. I was able to take everything that I've learned about banking over the last 19 years and transfer those skills into helping communities that are currently in need.
What are your responsibilities and goals in this role?
The responsibilities of this role really are to close the wealth gap that Black and Latinx people face. This whole racial awakening that happened after George Floyd really highlighted the fact that Black and Latinx people — when it comes to not just their finances, but their health, everything — there's just a gap in what it is that they're able to receive and know how to receive. So my goal for this community is to provide everything needed in order to close that gap.
That includes workshops on things like knowing your credit score … small business ownership — when you look at Sacramento, Black and Latinx communities are far less likely to own their own business — as well as homeownership. Most people know that wealth is built through real estate, and when you have segments of people (for whom) that isn't something that's attainable, it leaves them much further behind than the rest of the world.
What are some specific tools and resources that you hope to connect people with?
We're going to be focusing a lot on educational workshops. My goal is not specifically focused on JPMorgan Chase products and services. My goal is to focus primarily on education and building out programs with community partners that give information to people and give them the options of what they need to do to move their lives forward, to coach people and get a better understanding of their circumstances, and allow them to make decisions that are needed to change their circumstances. …
My whole focus is to first start with community leaders and understand what it is that needs to be done before we develop a plan for the community. There's a lot of listening sessions that we're planning for so that we can collect these resources and provide them to people.
Why is it important that you and your partner community leaders have deep ties to Sacramento?
When you live and work in a particular neighborhood, you want to see it thrive. And so when you pick someone who is hyperlocal, it means that they have a relationship with and know the people that are impacted by the programming. I'm going to the same grocery stores, I'm getting my gas at the same gas station. We are living together amongst it all, so it allows me to be able to truly see the impact that will happen by making changes in the community.
What are some key tips you hope to impart to young people who get involved with your workshops?
For young people, the first thing is knowing your credit. Know your credit score, look at your credit report, take care of those credit cards, understand how to use your credit card. Those are the major things when you're getting started. Your rates are lower when you've taken care of your credit, which is going to save you tons of money in the long run. …
Then it's about saving. Many times, we get the money and we figure out how to spend the money. Even when we get a promotion at work, the next thing we know, a year or two later, we feel like we're in the same type of situation financially because we just spend more money. So figuring out a budget that you can stick with for years to come will allow you to be able to save enough money to purchase your own home.
What about mid-career people? What are some financial tips you'd like to share with them?
Those are things from savings to investing. Someone told me a story the other day: They had met someone who had $300,000, and it was sitting in their checking account. This was baffling, because you've done all this work, and the money is just sitting in your checking account, meaning that you're getting paid very little for it. And so people just don't know about investing and how to invest responsibly, how to invest with little risk. There's always some type of risk to investing, but having a better understanding of what your options are with your money as you're saving is key.
How do you hope to jumpstart small businesses in the communities you work with?
What we would do is bring the power of the firm when it comes to small businesses and bring in one of our business experts to have those types of conversations. I do know that when it comes to minority-owned businesses, there is not an understanding of all of the different laws, especially things like the tax laws. Some small businesses just don't understand how to scale, how to grow, how to make a business plan, those types of things. So my goal would be to create workshops in which our people in the firm that handle the business banking are able to come and talk directly to people about how to do these types of things.
What tangible changes do you hope to see in the future as a result of these programs?
I would love to see just the renaissance of small businesses that are owned by the Black and Latinx community. I'd love to see the revitalization of a lot of these neighborhoods that right now people are being priced out of. I would love to see the average credit score among Black and Latinx people go up. I would just love to see Sacramento thriving.
The key to all of this, and the reason why it's important, is because when there are people in the community that are struggling and don't have the same resources as others, it impacts everybody. As diverse as Sacramento is, not having the resources for all people is going to bring the entire community down. So the long-term goal is to see all of Sacramento thriving and being successful. And so that's the biggest takeaway for your readers: This isn't just a Black and brown issue; this is an issue for Sacramento, because we will all reap the rewards when everyone is successful.
Edited for length and clarity.
–
Stay up to date on business in the Capital Region: Subscribe to the Comstock's newsletter today.