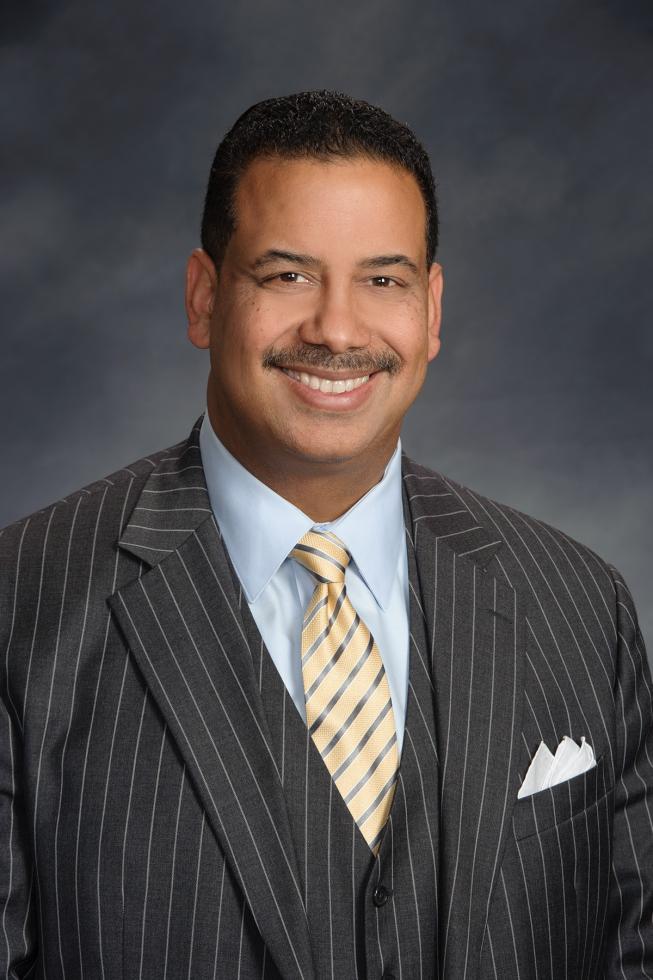 In June, the Sacramento-based Nehemiah Emerging Leaders Program addressed the recent deaths of George Floyd, Ahmaud Arbery, Breonna Taylor, Stephon Clark and other Black people at the hands of the police in an open letter to the greater Sacramento community.

The letter decried "the violence and murder of Black and Brown people by the police, as well as the systemic racism of a criminal justice system that has few rules and even fewer consequences for those that abuse their authority."

The letter was signed by the fellows, senior fellows, staff and board of directors of NELP, a 10-month professional development program that selects promising, culturally diverse leaders in the public and private sectors — including business, nonprofit, education, politics and government — and rigorously trains them with the leadership skills needed to create positive change and empower others in their communities.

Comstock's spoke to Scott Syphax, the founder and board chair of NELP and founder of Syphax Strategic Solutions, about NELP's mission and its role in the future of the Capital Region.

What is the mission of NELP?

NELP is considered by many as the Delta Force of emerging leadership within the Sacramento region. The program selects the best and brightest of the region and puts them through the hardest non-graduate graduate program that they could likely ever experience. We take already exceptional people from all walks of life and put them through our cross-functional program to augment their (leadership) skills so they can act as force-multiplying change agents in both professional and civic environments.

In the 11 years of the program, our nearly 200 fellows … have served on over 300 boards and commissions throughout the region. (The training they receive) gives them a common vocabulary and skill set that allows them to work across professional, ethnic-origin, religious, orientation and political affiliations to find solutions to the tough challenges our region faces and at same time excel professionally.

NELP's letter said that the program "remains committed to changing flaws in the systems of our community." What steps is NELP taking to fight for social justice?

Our fellows decided to create task forces (on policy and law reform, and youth and community program development) to look at all of the laws on the books that frankly have delivered poor results — on the basis of bias and lack of fairness — and propose solutions. Our fellows include everyone from attorneys to epidemiologists, elected officials, urban planners, engineers. We're leaning into that diversity of expertise (to address these issues). They're continuing to reach out to underrepresented communities to learn what their needs are and partner with them to come up with policy changes they can advance to bring positive systemic changes to our region.

We've also got more work to do to expand our own curriculum and program offerings within NELP to bring a (bigger) social justice component. We're creating a new program to empower youth in underrepresented communities who have been leading protests and need their voices to be heard. Recently, one of our alumni, Kenneth Johnston (founder of TV and film production company KJ2 Productions) put together a moderated panel about the protests with another alum, Flojaune Cofer (an epidemiologist who serves as the senior director of policy for Public Health Advocates and is one of the leading spokespeople for the recent protests in Sacramento).

Our fellows and alumni have made a commitment that they're not just going to sit back and continue to rise professionally. They see the (events following the deaths of Breonna Taylor and George Floyd) as a wake-up call that we have a lot of work to do — that we need to continue having uncomfortable conversations and changing laws and policies that have been unaddressed and neglected for far too many years. They're rolling up their sleeves and getting busy.

How does NELP hope to achieve its goals?

We're currently looking for CEOs and private-sector leaders and companies who are willing to step up and be part of an initiative to bring the training from NELP out into underserved communities, to contribute resources and humanpower — not just manpower, humanpower — to create positive change in these communities and support new voices and perspectives.