Founded in 2013, J. Smith & Co. offers small businesses and nonprofits strategic HR consulting services, as well as professional coaching for executive leaders and leadership teams. The company's founder, Jenine Smith, is a powerhouse and the kind of business partner that many organizations and executives could benefit from hiring.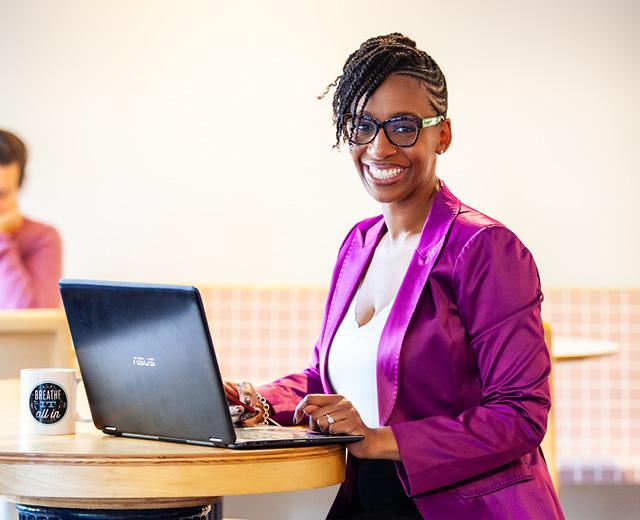 Smith has more than 20 years of experience working in HR, and before founding J. Smith & Co., she worked for both local Fortune 100 companies and nonprofit organizations. As J. Smith & Co.'s principal, Smith has an approachable style as well as extensive corporate experience and knowledge.
J. Smith & Co. was founded on the belief that partnerships are powerful, and the company's clients benefit from the one-on-one personal service Smith provides. Here's a glimpse into the HR field as shared by Smith.
Why is HR such a critical investment for all business owners?
An organization's greatest asset is its people. At J. Smith & Co., our job is to help you as the business owner take care of your greatest assets. Depending on the organization's needs, our services run the gamut. Some small-business owners need help understanding the employment laws that need to be followed, while others are interested in creating policies that help build strong workplace cultures. Because we also offer professional coaching, it's a nice complement to our HR services. We work with a number of executive leaders and leadership teams to help them develop their skills, or we will advise on important diversity and inclusion policies.
Why are partnerships so important?
Simply put, we all need partners. Every day we make a lot of decisions, and because of that, our brain makes these shortcuts so we can be more efficient in processing information. Those processes and shortcuts are made differently because of the culmination of our experiences, and as a result, our brain will create biases that can result in poor decision-making or, worse, are discriminatory. A partner helps you to handle all the information being presented to you and can be both objective and insightful.
J. Smith & Co. works with clients on diversity, inclusion and equity plans. What does that work include?
Diversity, inclusion and equity has always been a focus of ours. You can't really talk about leadership development without keeping an eye toward inclusion and belonging. Today, it has become an even bigger focus because organizations are realizing that their teams are comprised of people who want to be acknowledged for all the value they bring to a team. That includes those experiences that have been influenced as a result of their race, ethnicity, gender and myriad of other dimensions of diversity.
We help clients build meaningful plans around their efforts toward diversity and then clarify the actions that need to be taken to get there. Diversity, inclusion and equity plans are great vehicles, but what good are vehicles without the pieces that make them go? Our role is to help clients with facilitating discussions with employees around needs, training and plan execution.
The pandemic has left no industry untouched. How has it impacted HR?
Right now, we're working with a lot of clients on organizational culture. What does it mean to stay connected, even though most of us are working remotely? What does it mean to have a staff meeting? How do we conduct a one-on-one via Zoom? How do we manage our teams virtually? We are helping clients adapt to the current work climate. And not only that, but also reminding leaders that they hired people to do a job, and in order to be successful, you have to empower people to do that job.
Any closing thoughts?
As a general rule of thumb, we encourage everyone to ask questions. People will often say that HR consultants are too expensive, but it's our belief that if you don't have the budget for HR, then you certainly won't have the budget to pay an attorney should a legal issue arise. All business owners need to spend time asking questions and seeking clarity so they can make the HR investment that's right for them.