Fred Alverson of Alverson's Fabric and Furniture in Stockton says upholstery was his calling — though he didn't always know it. He originally had other career ambitions, but his father, Andrew Alverson, encouraged him to go into the family business.
The elder Alverson became an upholsterer after an on-the-job injury led to an apprenticeship through a retraining program. He later opened his own business in the late 1960s, starting with repairs for family and friends. By 1976, Andrew Alverson had the Pacific Avenue storefront which employed all five of his children at one time or another. Fred, the eldest son, had his fate sealed when his father sat him down at 15 for a serious talk.
"He called me out in the workroom one day, and he said … 'There's no free rides in life. … I need a helper, and you're it.'" Alverson's father threw in an incentive: "What he told me is, any loose change that I found in furniture as I was stripping, that I could keep." Alverson continued helping his father well through his teenage years and during college at UC Davis, where he'd return on weekends to help out in the shop.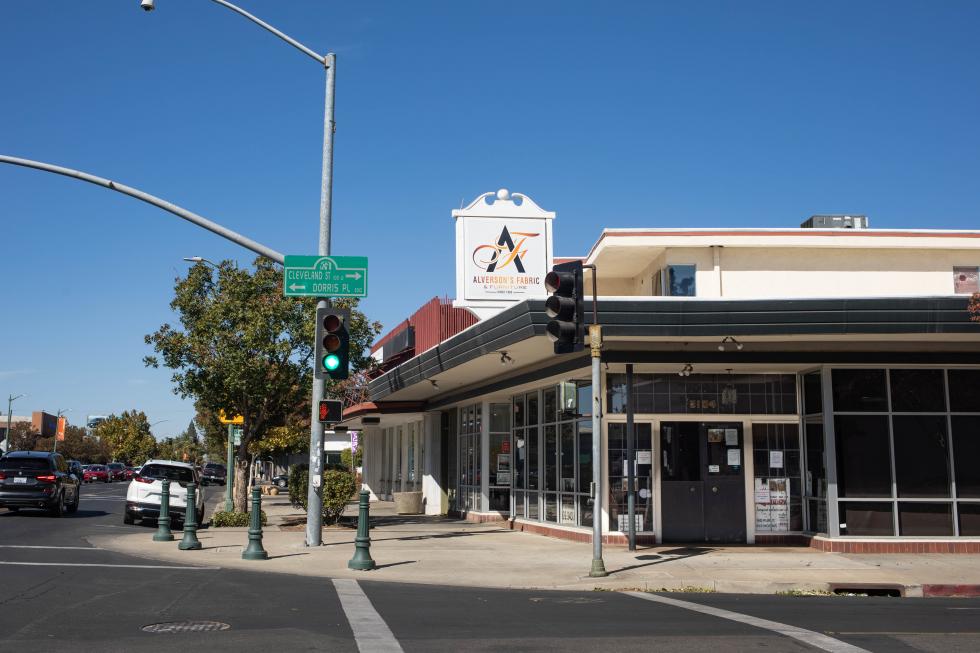 All of Alverson's siblings have taken their turns in the workshop over the years as well. While his three sisters worked on tasks such as reupholstering chairs in their younger years, it's Alverson who kept on with the family business, while his brother, a retired police officer, still works in the shop from time to time.
Though he trained in architectural drawing and spent several years in the Air Force, Alverson couldn't keep the family business from influencing him. While stationed in South Carolina, he spent his spare time restoring antique furniture. He's got a particular fondness for the Victorian era.
"Most of them are well made; they're built to last for years. And most people who purchase Victorian purchase more like an investment, because some will maintain high value," Alverson says.
Alverson builds custom furniture in addition to day-to-day repairs and reupholstering. He describes a commission where the client asked for an 110-inch-long, 56-inch-deep sofa to replicate the one he'd grown up with. Alverson's client revisited periodically during the process, ensuring the sofa recalled his childhood.
The Alverson family's skill and attention to detail have become part of the company's brand. The business has a five-star rating on Yelp, and Alverson says that 85 percent of his work comes from repeat customers or referrals. His clients attest to his expertise.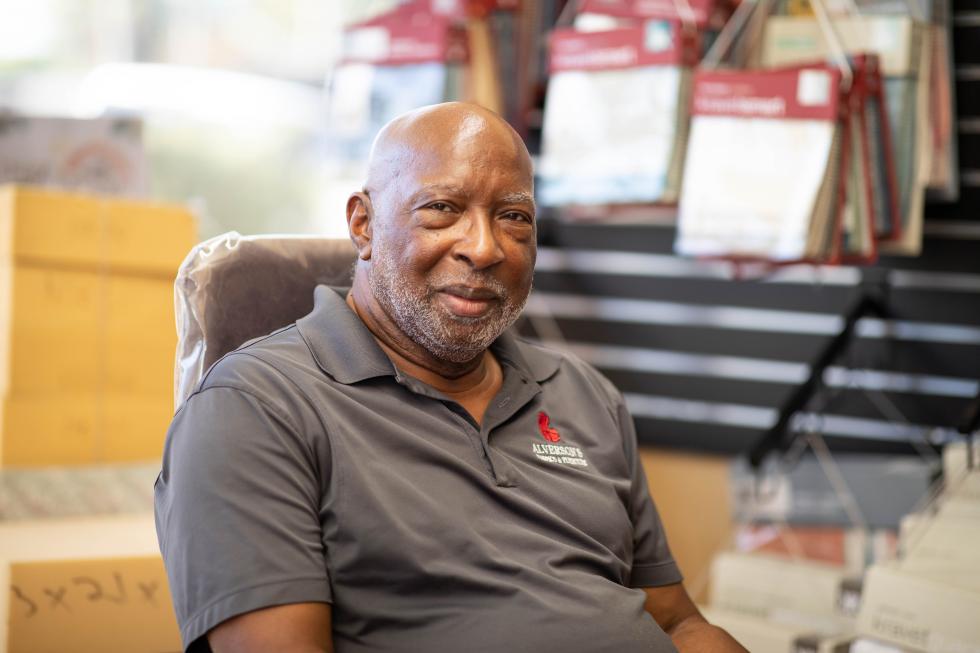 "Mr. Alverson is truly a skilled master craftsman," longtime customer Diane Harris says. "His superior quality of workmanship is reflected in his attention to detail and in-depth knowledge of every aspect of the upholstery business." That level of praise has translated into awards, such as the company's 2009 win from industry organization Industrial Fabrics Association International's Design and Craft competition.
While Alverson's own children have found their callings elsewhere, he has continued since he was offered the couch-cushion change deal at 15.
Near the end of his life, Alverson's father confessed to seeding the pot: "One day, I went into his bedroom, and he looked up at me and he just started laughing. I mean, laughing until he had tears in his eyes," Alverson says. "'You remember when you were 15 and I had you stripping furniture, and I told you that any loose change you find, you could keep? … I planted anywhere from $1 to $2 in every piece.'"
—
Stay up to date on business in the Capital Region: Subscribe to the Comstock's newsletter today.