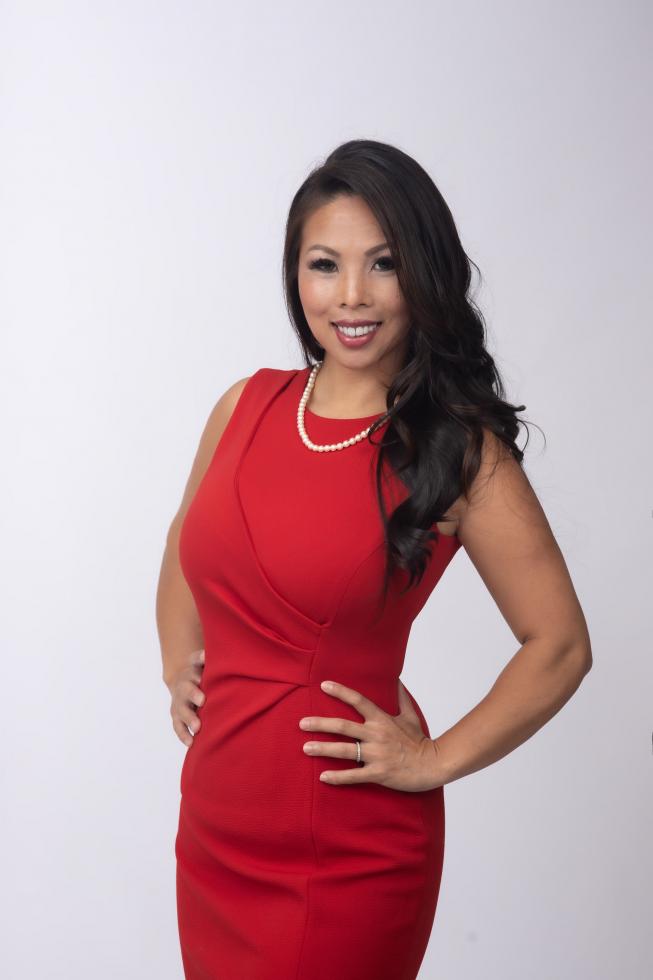 When her agreed-upon interview spot, Masullo Pizza, is unexpectedly closed, personal injury attorney Anh Phoong rolls with it. Despite temperatures in the 90s, she pivots to the patio behind the empty restaurant, high heels crunching on the gravel, seemingly unbothered by the possibility that her hot pink dress could snag on an errant splinter from the bench she sits on. Nary a bead of sweat mars her makeup as her Chanel necklace and earrings glint in the sun. This mix of down-to-earth and glam is Phoong to a T.
You probably know Phoong from her billboards, bus ads and commercials, and especially from her catchy slogan, "Something wrong? Call Anh Phoong!" Phoong stands out as an Asian American woman in a sea of white male personal injury lawyers; Phoong's family is ethnically Chinese, and her parents emigrated from Vietnam. Her profile shot up with the opening of a San Francisco office in August 2020, in addition to her home base in Sacramento and other offices in Oakland and Stockton.
Phoong marvels at the Twitter and other social media mentions she's been garnering. "People tag me in social media. With the Suez Canal issue they tagged me 'If something's wrong, call Anh Phoong.' I'm like, 'I'm sorry, I don't do that!' I try to answer them all."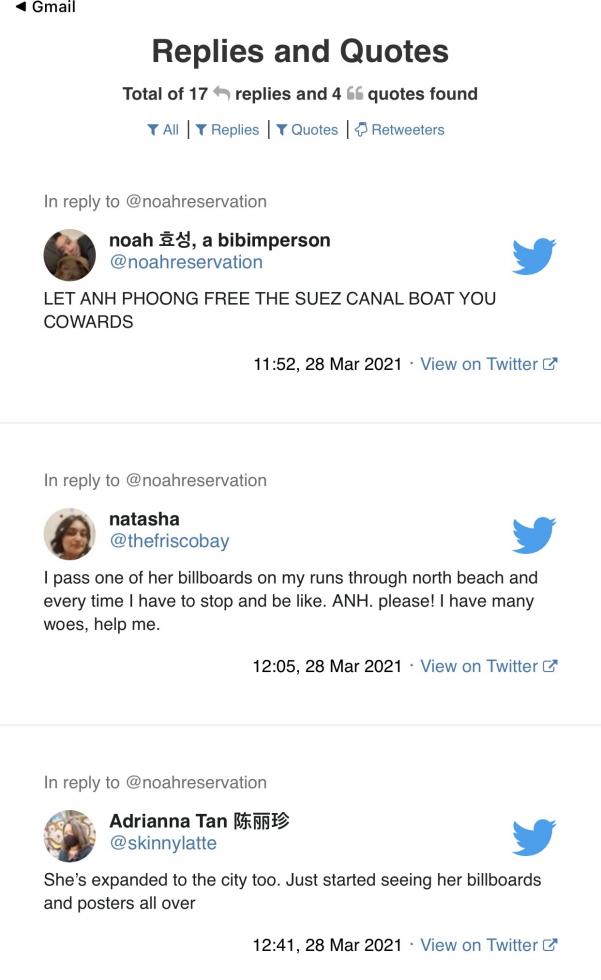 Wide-eyed, she shows a screen grab of a brief period when San Francisco Chronicle food critic Soleil Ho changed her Twitter handle to "something wrong, call Anh Phoong." All of this is a lot to take in for a woman who almost didn't qualify for law school.
She grew up in Antelope after her parents moved to the Sacramento area from San Jose when Phoong was 9. Her parents urged her to study business at Sacramento State, but after two years, she was bored stiff with accounting and economics. A lifelong crime-show junkie, Phoong switched to a criminal justice major and became a legal secretary in the Solano County Public Defender's office after graduation.
In preparation to enter law school, she took the qualifying LSAT exam and scored low, "like, really low." Her scores disqualified her from both UC Davis and University of the Pacific McGeorge School of Law, the top local options, and even from Lincoln Law School, a night school that is accredited through the Committee of Bar Examiners of the State Bar of California, but not by the American Bar Association because it lacks a full-time program. (Lincoln graduates can still take the California bar exam, which is not limited to graduates of ABA accredited schools, but are not qualified upon graduation to take the bar exam in other states.)
"I scored so low even Lincoln didn't want me, so I had an interview with the dean (Anthony Dicce, who passed away in 2018). … He said, 'If you are serious, you can improve your score by 25 percent.' … I remember crying when I left the dean because I'm like, 'Now what am I going to do? Should I figure something else out?' After a day or two I was like, 'No, this is what I want, and I'm going to work hard and do 25 percent better. That's what I've done in my whole life and career ever since then." She graduated as valedictorian in 2011 and subsequently passed the bar.
During this period, she was commuting to Fairfield and later, Vallejo, to work in the public defender's office, but her goal to become a criminal lawyer underwent a shift. Phoong struggled to reconcile her admiration for her colleagues' commitment to fair legal representation with the sometimes-grim reality of defending those who had committed brutal crimes. "My soft spot has always been families and children," she says.
A car accident she suffered in her final year of law school (and settled, unsatisfactorily), as well as the urging of a friend who was working in personal injury law at the time, convinced her to change her focus. That friend, Anthony "T.J." Salcedo, is now her husband and works for her firm.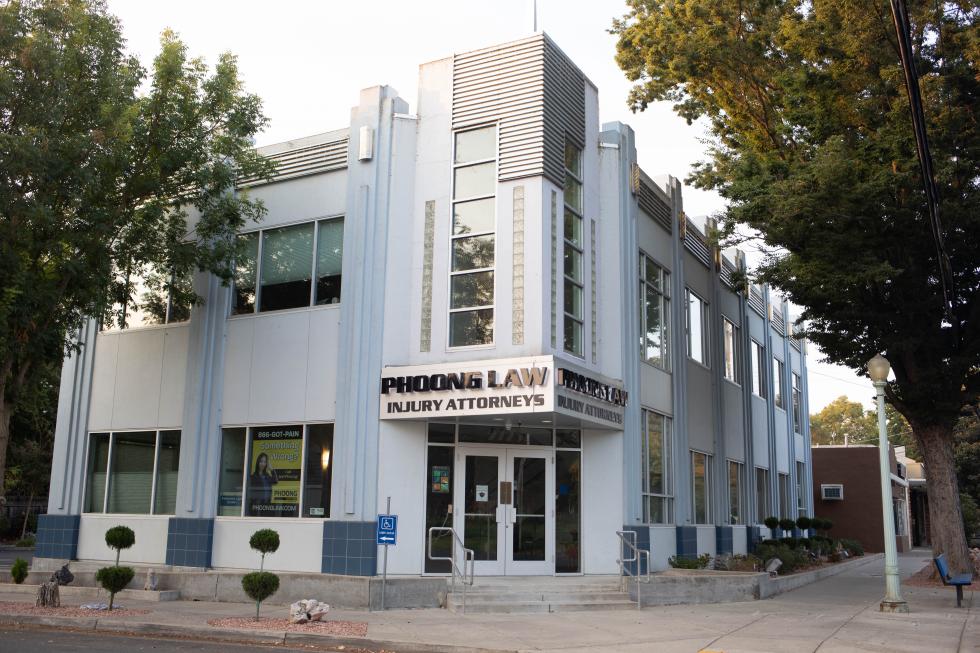 Phoong is well aware of the "ambulance chaser" cliche for personal injury attorneys but says, "It doesn't bug me personally because I know who I am and what my firm stands for." Her personal injury law firm started small in 2012 in a home office, servicing a network of family and friends, of whom she laughingly says, "We just knew a lot of people who got into accidents, bad as that sounds!" Her clients grew to 80 in that first year, and then 200 by the third. She rented her first office in the Arden-Arcade area.
A trip to Miami planted the seed for her marketing campaign. In a taxi from the airport, she heard an earworm jingle for a personal injury attorney there, and saw their advertising everywhere. By the time she was headed back to Sacramento she knew she had to market herself more aggressively, and she snagged her current phone number: 866-GOT-PAIN.
She's been working with Mia Lam of the Mia Lam Marketing Agency for the last four years on her commercials, visual motifs and slogans, but says she's "very active and controlling" of her image. "(Lam) does half the stuff, I do the rest. I'm very hands on about that and very, very picky."
Lam says that when Phoong's multi-platform marketing strategy was launched, they knew they wanted to stand out. "We wanted to make sure her strong, female voice came through," Lam says. "She's a powerful, compassionate female in a male-dominated world. … She's a compassionate mom, wife, daughter and attorney. She has the biggest heart."
"She's a powerful, compassionate female in a male-dominated world. … She's a compassionate mom, wife, daughter and attorney. She has the biggest heart."

Mia Lam, owner, Mia Lam Marketing Agency
Another person who testifies to Phoong's heart is Nilda Valmores, the executive director of My Sister's House, a Sacramento nonprofit that serves Asian and Pacific Islander women and children impacted by domestic violence, sexual assault and human trafficking. Phoong is a board member. "She brings her spirit, support and passion for helping survivors change their lives, her resources and her intellect and generous heart to My Sister's House," Valmores says.
Phoong has also coordinated kids' backpack drives through her office, and will partner with the Sacramento Kings during the upcoming 2021-2022 season to donate $100 each time a player blocks at a home game to nonprofits of her choice.
One could posit that Phoong's warmth, drive or advertising spend has led to her firm's quick growth, but she believes that it's also due to the extra services — including an automatic limit search on the coverage of the other party — that she provides her clients.
"There are things we do that a lot of law firms don't do that can maximize the value for our client's claim. Our process, we feel that we perfected it, and that's why I want to share it with other cities," she says. "Before we settle their case we want to make sure they are made whole and completely better. … We hand-hold them throughout the whole process. We let them know what to expect along the way."
As the interview wraps up, she gestures toward the building on Riverside Boulevard which she recently purchased to turn into a call center. The Art Deco-style flagship office that her team moved into in Feb. 2020 is adjacent, across Castro Way. She shares that she was still doing occasional phone intakes herself up until last month. Currently, she employs five attorneys and over 40 administrative staff across her Sacramento, Stockton, Oakland and San Francisco offices.
Some might have taken things more slowly, or not expanded into the competitive Bay Area market during a pandemic. But not Phoong. "I said let's be daring. Let's be bold. Let's do what everyone's not doing," she says.
–
Get all our web exclusives in your mailbox every week: Sign up for the Comstock's newsletter today!