Jim Relles, president of the 75-year-old family-owned Relles Florist in Midtown Sacramento, knows about the "normal up and down cycles," as he calls it, that come into play every Valentine's Day.
Florists always need to prepare for the acquisition, arrangement and then delivery of flowers for Valentine's Day, which can be affected by several factors, such as winter weather conditions. The week on which the Feb. 14 holiday falls can also impact deliveries.
Add having to deal with a surge in the omicron variant of the coronavirus in early 2022 means Valentine's Day this year was never going to be a normal one for area florists. COVID-related issues such as supply chain and employee shortages only added to the challenges.
"It's a crapshoot," Relles says from his office Feb. 8, the first day the J Street florist started filling orders. "All the national organizations have said it's going to be a good Valentine's Day. People have money to spend. And I'm hoping they're right because I'm gambling. I buy these flowers hoping we'll sell them. Some of it's based on previous history and some is just going for it."
Relles, however, thinks by Valentine's Day they'll receive almost 95 percent of the flowers they will need, and reports that the number of delivery vehicles increased to 18 compared to about the normal seven. "We started putting our orders in early, like in January," he says.
Family owned since 1980, Contreras Farms doesn't usually face flower supply issues because it grows its own flowers, says CEO Jesus Contreras. But this year they are facing possible shortages due to record rainfall at its farm in Montara in late 2021. "It backed up our flower production, and some crops got damaged due to flooding," he says, adding they plan to compensate by making mostly small vase arrangements instead of larger bouquets, which use more flowers.
"That way we can try to make sure all our customers don't get left out," Contreras says.
The farm has been a familiar figure at Sacramento and Bay Area markets for years. Contreras recently opened a shop in Midtown on J Street, but closed it in late January. The business now concentrates on regular appearances at both the Midtown Farmers Market and the Certified Farmers Market at Arden Fair mall heading into Valentine's Day.
Julie Quattrin, 11-year owner of Flowers by Fairytales in Elk Grove, continued to get ready as usual for this Valentine's Day, though she says she will turn the business over to a new owner in early February.
"It's been a challenge this year because we had to order everything way ahead of time. We'll have extra designers and extra drivers," Quattrin said in late January, adding that she'll stock up on vases in advance due to anticipated supply chain issues. "Vases come from China, so we're buying from four different sources so that we can make demand. We don't really know what to expect; every Valentine's Day we're so overwhelmed."
By the time Valentine's Day rolls around, however, Quattrin will have turned the business over to John Chatham, after closing the sale in late 2021. Quattrin is getting married and moving to Southern California for a very Valentine's Day reason.
"I chose love," she says.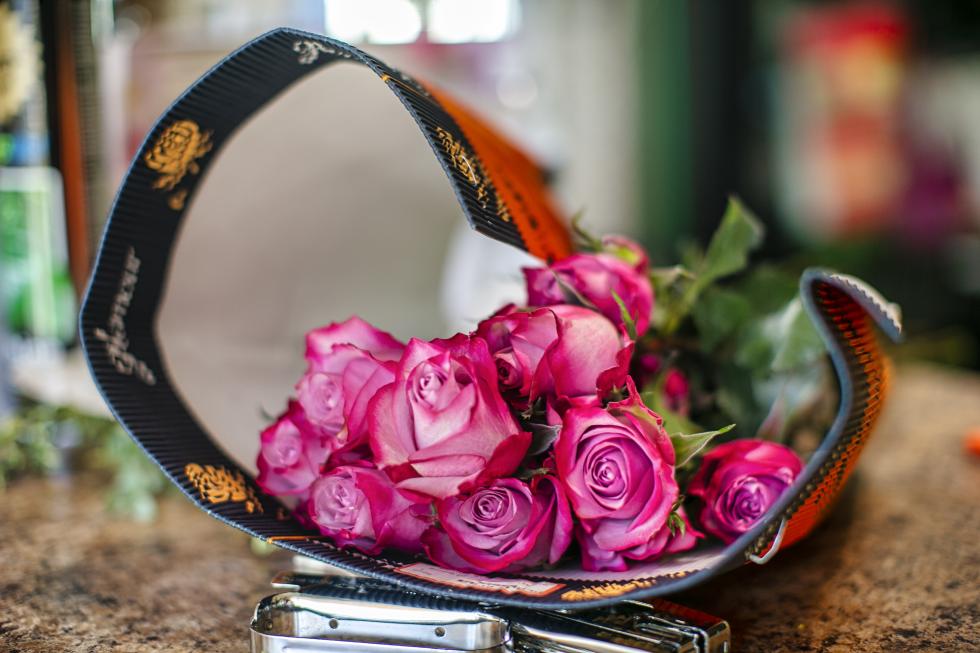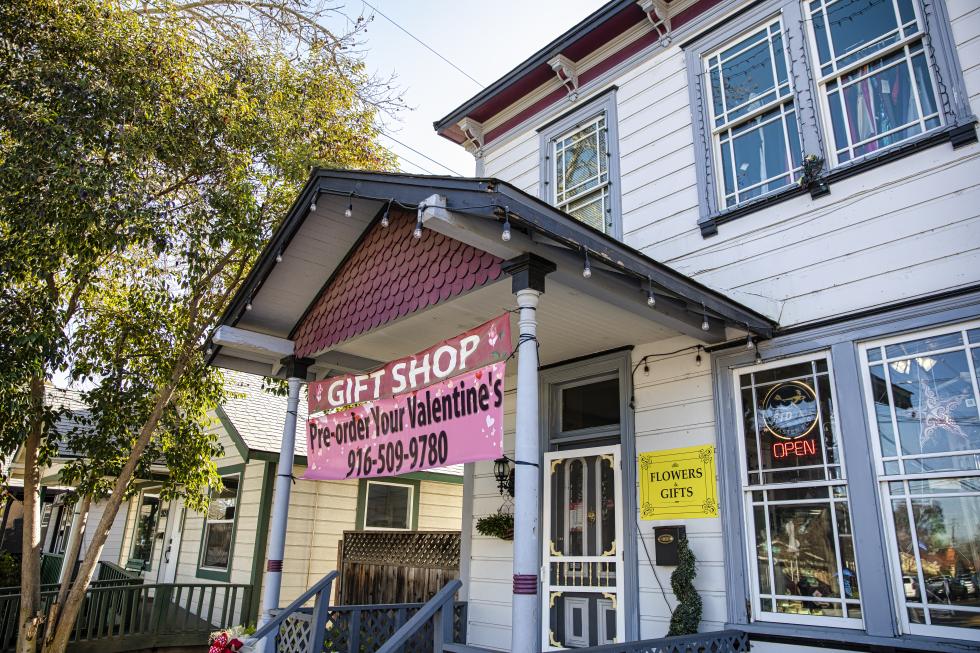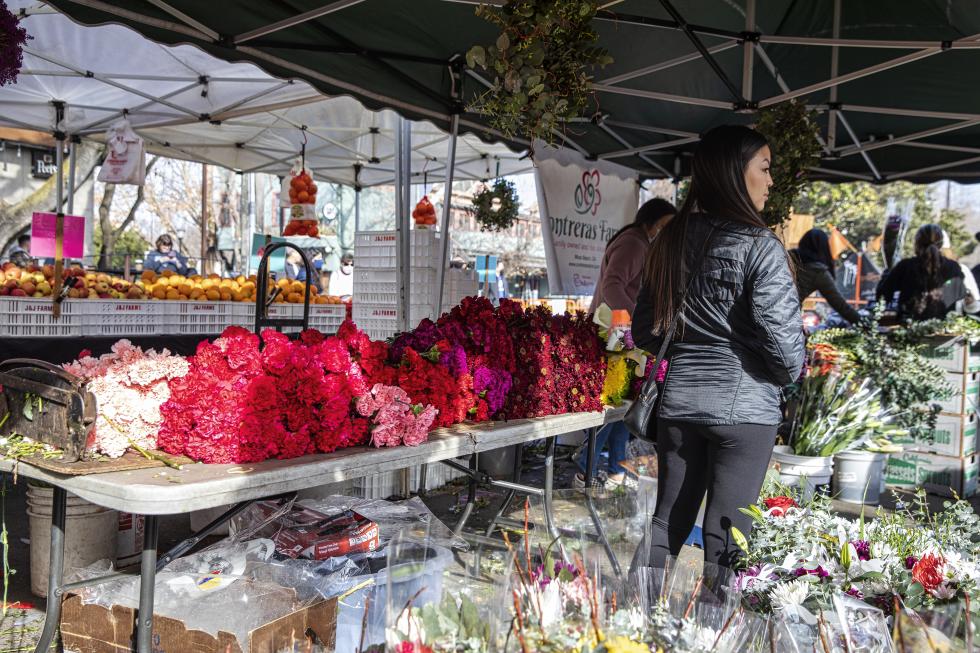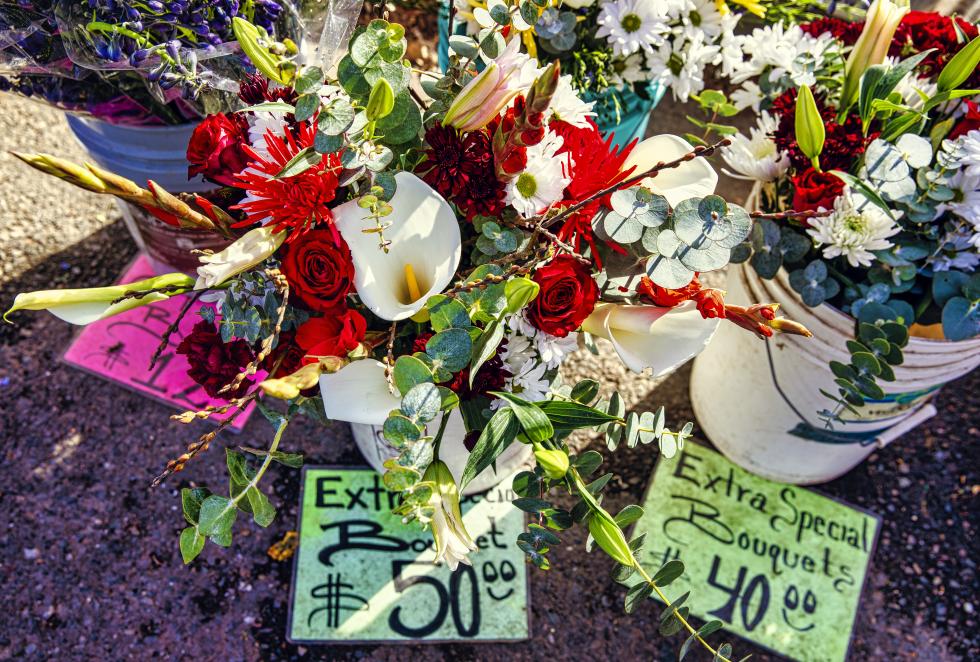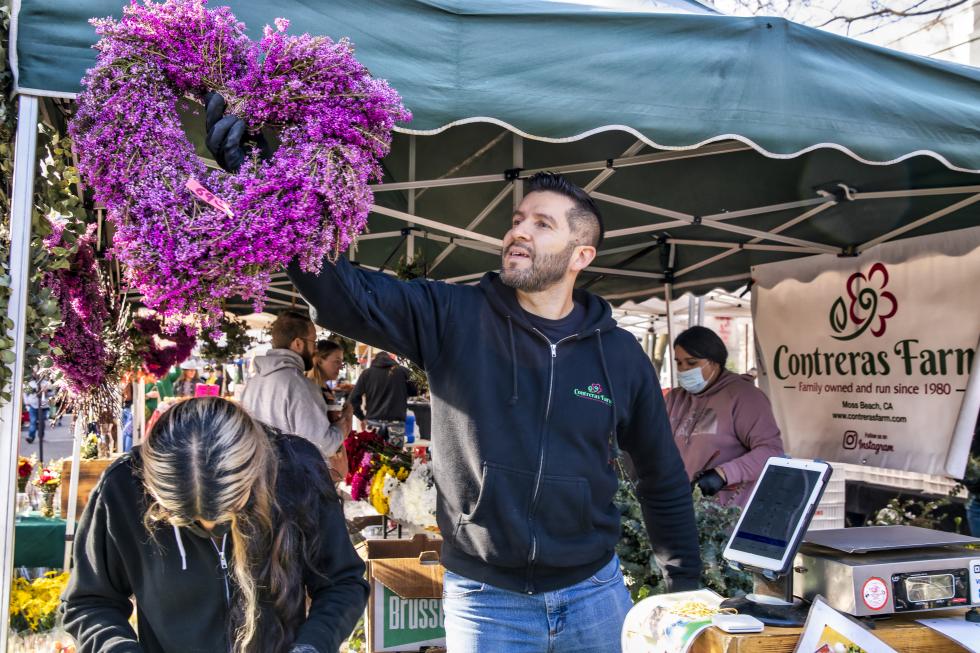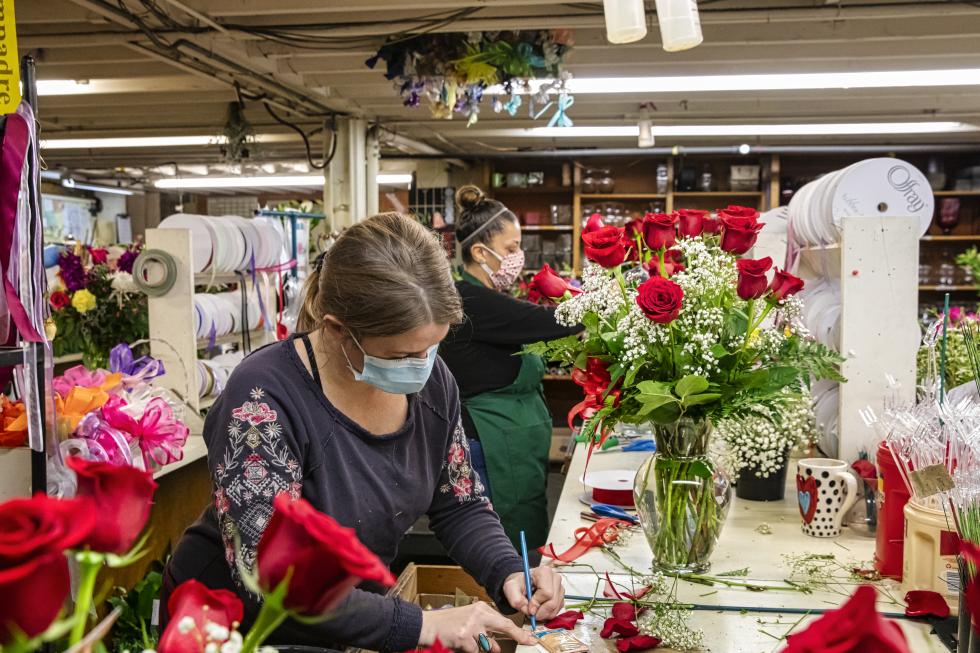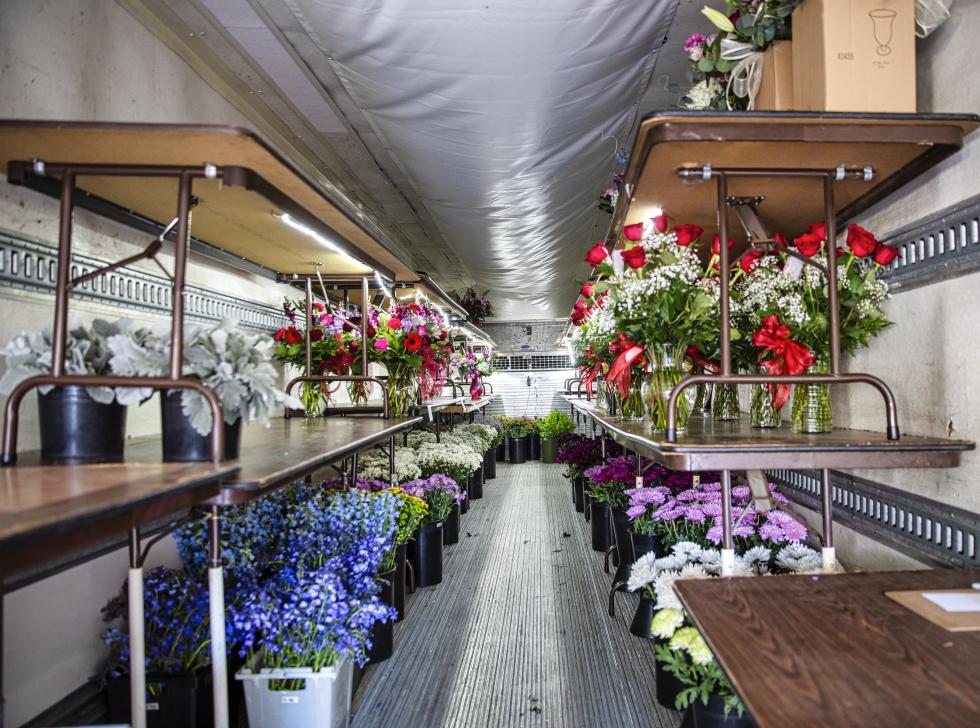 –
Get all our web exclusives in your mailbox every week: Sign up for the Comstock's newsletter today!