"We are flower nerds to the max here," Melissa Cowan, owner of Placerville Flowers on Main says. "We squeal on the daily when new products come in or when seasons change."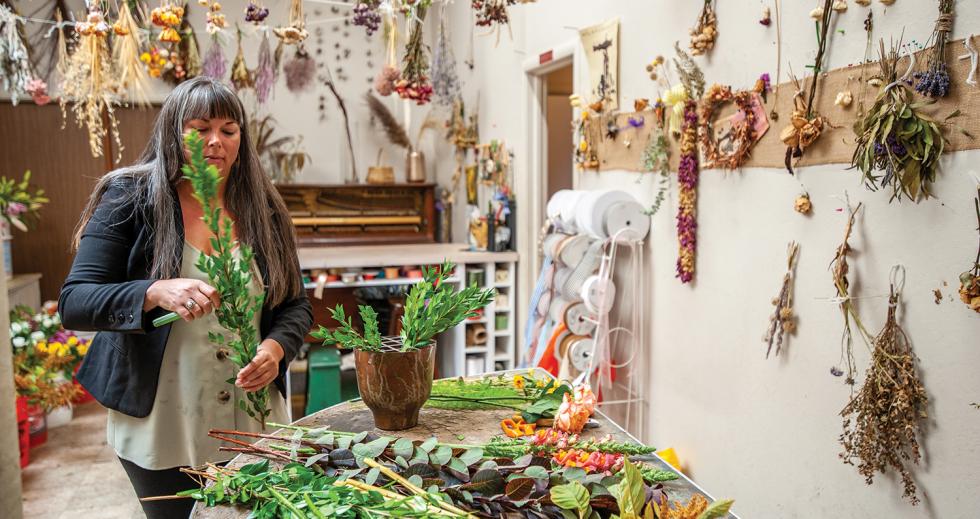 Cowan worked for the shop's previous owner for seven years before purchasing the business, on historic Main Street, five years ago. The retail space is filled with flowers and plant paraphernalia, including a half-wall of dried flowers; a dramatic floating chandelier-like arrangement of pampas grass; vintage furniture and piano; and modern geometric vases.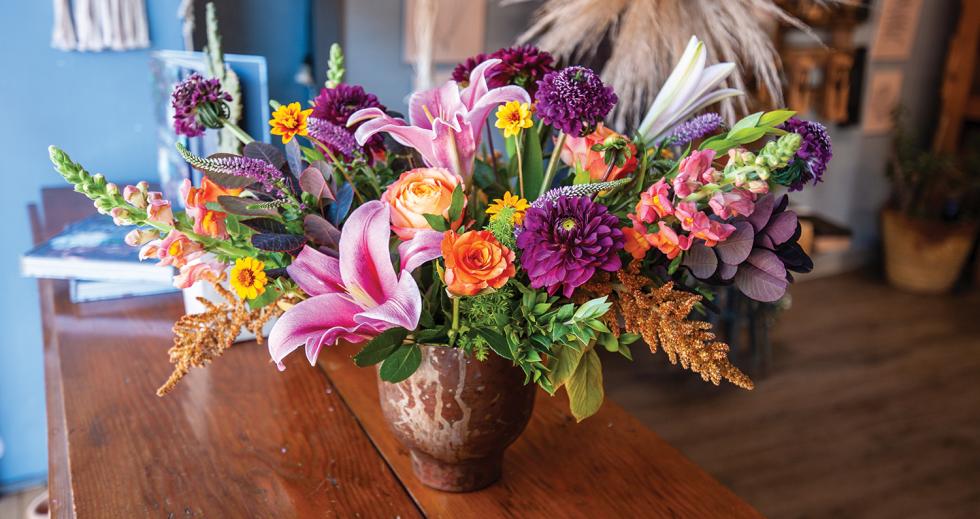 The fresh flowers are kept in the workshop in the back, which is saturated with natural light, thanks to a huge skylight. Cowan tries to balance creating desirable products with responsible business practices. She says the shop stopped using floral foam because it "has carcinogens in it, (and) it doesn't decompose," and won't buy from South America and Columbia, the biggest producers of red roses, to avoid supporting unethical labor practices.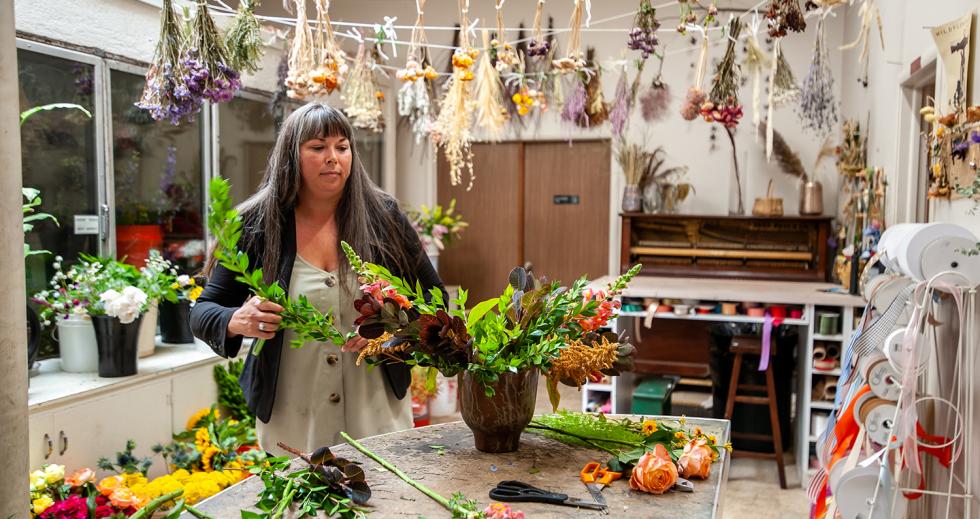 "Some of the companies I found required the women to be sterilized prior to working because they are exposed to fumigation," she says. Cowan says the shop only buys in-season flowers from California, including five El Dorado and Amador county farms.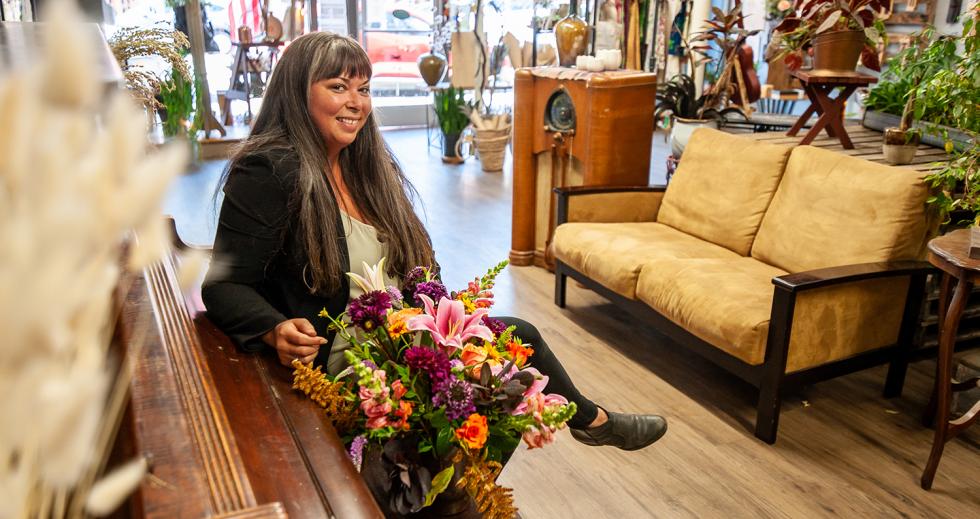 "(A) big trend with the farm-to-fork movement is that so many flower growers (are) popping up everywhere. It's such a unique opportunity to have a business and have farmers approach me, … and I can tell them what I want them to grow for me," she says. "No mums or carnations around here," she laughs.