On an early December day in Suisun City in Solano County, a ribbon-cutting ceremony takes place at Cottonwood Creek Apartments. It unveils the rooftop solar panels that are projected to provide tenants of the 94-unit affordable housing complex more than $45 credit each month on their electricity bills under California's Solar on Multifamily Affordable Housing program.
On average, SOMAH projects absorb roughly 88 percent of tenants' monthly electricity bills, says Chris Walker, program manager of the SOMAH administration team. "Economic benefit is a core principle of the program. So we're not just installing solar so that the property owner can save money off of their lighting bill and their laundry facility bill, it's also for the direct benefit of the tenants."
"Economic benefit is a core principle of the (SOMAH) program. So we're not just installing solar so that the property owner can save money off of their lighting bill. … It's also for the direct benefit of the tenants."

Chris Walker, program manager, SOMAH administration team
That's critical for low-income families. "It becomes a matter of choice. What do they pay? Do they pay the utility bill or do they pay for medicine or food? These are choices that people are having to struggle with," says Luis Sanchez, executive director of Community Resource Project, a Sacramento-based nonprofit that administers health and energy efficiency programs to local low-income communities.
Launched in July 2019, SOMAH's goal is to produce 300 megawatts of solar power by 2030 on affordable housing complexes throughout the state, reducing the electricity bills of approximately 150,000 low-income Californians. The project is expected to provide $1 billion in financial incentives toward solar installation — as well as job training for a minimum of one to two people per project based on project size — funded by the state's cap-and-trade program. Workforce development, particularly among the communities it serves, is an underpinning of the program's design.
Of nearly 3,400 properties identified as potentially eligible for SOMAH, more than 400 have submitted applications that remain active. Twenty of those are located in the Capital Region across El Dorado, Placer, San Joaquin, Solano, Yolo and Yuba counties. (Sacramento County is not included because SOMAH only works with investor-owned utilities, and Sacramento Municipal Utility District is a publicly owned utility.) Cottonwood Creek Apartments will be one of the first 20 projects to be completed under the program.
As the clean energy movement gains momentum, questions about the impacts of traditional energy generation on health and well-being are taking center stage. So are parallel issues about the accessibility and affordability of clean energy technology — particularly among disadvantaged communities.
"The clean energy movement … is actually becoming a space that is more attached to the concepts of energy democracy, energy justice, energy equity, because people are starting to really wake up and see that it's not enough to just fight for energy that's clean."

Alexis Sutterman, energy equity program manager, California Environmental Justice Alliance
"The clean energy movement … is actually becoming a space that is more attached to the concepts of energy democracy, energy justice, energy equity, because people are starting to really wake up and see that it's not enough to just fight for energy that's clean," says Alexis Sutterman, energy equity program manager of the California Environmental Justice Alliance, an Oakland-based statewide coalition that advances environmental and social justice through policy solutions.
A touch-and-go effort to drive policy change
In the Capital Region, coordinated efforts among nonprofits, utilities, communities and government are working at the local and state level to drive policy change, raise awareness and foster education, and administer programs that are working toward energy justice. But it's not an easy fix.
While government-funded programs such as SOMAH level financial and accessibility barriers to clean energy for some, many programs only reach a minority of those who need them. Tenants living in SOMAH-eligible affordable housing are dependent on their landlords applying for the program, and only 12 percent have done so. But as Walker points out, solar is not necessarily everyone's top priority amid a pandemic.
Other programs administered by community-based organizations face challenges as well. Community Resource Project is one such organization, providing energy bill assistance, weatherization, clean vehicle rebate programs, and solar panel installation at no cost to low-income homeowners.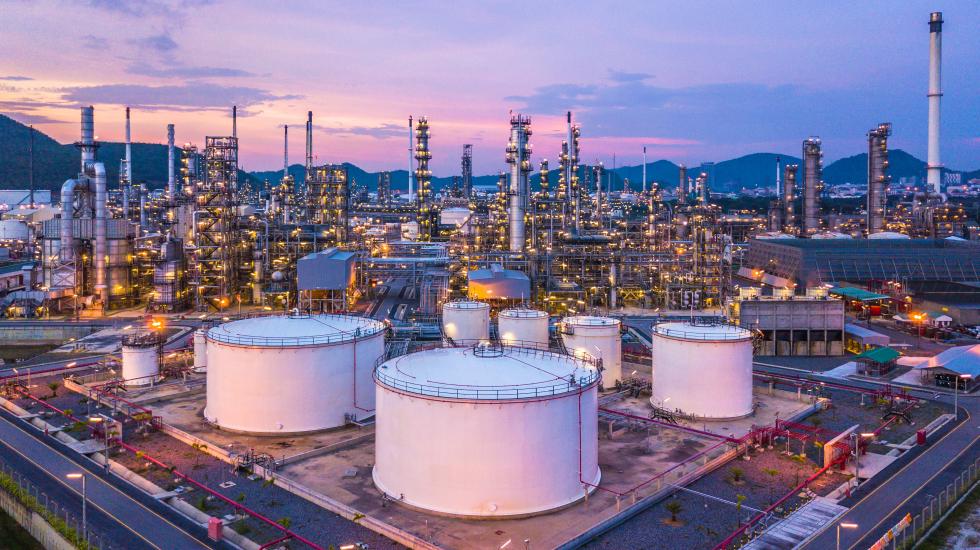 But "there's a lot of challenges to installing solar in low-income communities that most people don't realize," Sanchez says. Houses must be positioned correctly to maximize the sun's energy, and trees can't cover the roofs. That's pretty standard. But roofs also must be well-maintained and electrical panels must have the capacity to carry the increased solar load. If all of these requirements aren't met — and the homeowner doesn't have the funds to make repairs or upgrades — they can't participate in the program.
Sometimes the program must look at three to four homes before finding one that meets the program requirements, Sanchez says. There are now 19 houses in the queue, which uses up the allotted funding of approximately $325,000 provided by the California Department of Community Services & Development. Community Resource Project must complete all projects by December 31, 2021, including navigating the snarl of securing city permits for the projects.
But there is a wealth of interconnectivity among organizations leveraging expertise and resources to fill in disparity gaps. For example, Community Resource Project is in discussions with SMUD, a not-for-profit, community-owned electric utility, to see how the two organizations might collaborate to make the required upgrades to electrical panels for low-income homeowners who want to participate in the no-cost solar program.
Still, seeking funds from state and federal coffers, as well as other grants and resources, "is always limited and spotty," Sanchez says.
Program loopholes hinder progress
Oftentimes, the system sets up organizations that help marginalized communities to compete with one another over scraps of funding, Sutterman says, when what's really needed is sustained multi-year funding that's sufficient to meet all needs.
That's what California's cap-and-trade program was designed to do. Established in 2013, the program caps the limit of carbon dioxide emissions that companies, such as oil and gas interests, can produce in the state. And each year that limit is lowered. The program sells permits to produce emissions at auction (one permit essentially equals permission to release one metric ton of carbon dioxide), and 35 percent of auction proceeds are required to fund programs that benefit disadvantaged and low-income communities most impacted by the effects of carbon dioxide pollution. It sounds worthy, and according to the California Climate Investment 2021 Annual Report, more than 65 percent of auction proceeds ($8.3 billion) have benefited its priority communities — nearly double the program requirements — including funding more than 46,000 full-time jobs.
The fee structure of the program is designed to incentivize polluters to reduce emissions on their own instead of using government enforcement. But beyond the infusion of resources into equity-based programs and projects, critics see a host of flaws with the program.
ProPublica, a nonprofit investigative journalism outlet that reports on abuse of power, found that while overall emissions in the state have decreased under the program, the majority of that decrease is attributed to the electricity sector. Emissions from the oil and gas industries have increased 3.5 percent under the program.
Additionally, companies can buy and stockpile permits to use in the future (even as caps are in place) or sell them to one another — that's the trade part of the program. Peer-reviewed research published in the journal Environmental Research Letters showed by the end of 2018, companies had squirreled away 200 million permits — the equivalent of releasing 200 million metric tons of carbon dioxide without penalty. That's nearly the amount of carbon dioxide the cap-and-trade program was designed to reduce between 2021 and 2030.
And instead of charging companies that may face a competitive disadvantage at auction, the state issued permits at no cost. According to ProPublica, oil and gas drilling companies got most of their permits for free through 2020 "because (California) worried they would face a competitive disadvantage compared with those outside the state." In 2017, the distribution of free permits was extended through 2030.
"It's just unethical because it allows polluters to keep doing what they're doing while environmental justice communities continue to (experience) the worst impacts from that," Sutterman says.
A people-powered movement for clean energy and better health
In response, communities are looking toward local control for solutions. Sutterman refers to it as a people-powered movement that is shifting away from the traditional centralized energy model that extracts natural resources from the planet. The traditional model is largely controlled by investor-owned utilities that make profit-driven decisions, shutting out the public from the process and disproportionately impacting marginalized communities — those excluded from social, economic, educational, political and cultural opportunities.
Typically, marginalized communities aren't valued as centers of economic output and growth, and they're often overlooked when it comes to investing resources. Their neighborhoods are the sites of power plants that disproportionately pollute them. Members of these communities are often low-income and people of color, pay a higher-than-average percentage of their income for energy, and live in homes that lack weatherproofing and energy-saving appliances. They may be financially burdened with poor indoor and outdoor air quality, decreased overall health, and limited or no access to equitable improvements.
"People are calling for a more community-owned system, a democratic system where people weigh in and make decisions about the energy that they're producing."

Alexis Sutterman, energy equity program manager, California Environmental Justice Alliance
"People are calling for a more community-owned system, a democratic system where people weigh in and make decisions about the energy that they're producing," Sutterman says. The community choice aggregation energy model is taking hold in California. This model is still connected to and delivered through the grid, but is governed by local elected officials who determine the source of their constituents' energy.
The CCA model is built on the backbone of purchasing clean energy (from wind, solar, biomass/biogas and geothermal) and investing in clean energy infrastructure to benefit local communities. There are 23 CCAs in California, serving more than 11 million people — over one-quarter of the state's population. Three of those are located in the Capital Region's Solano, Yuba and Yolo counties. According to CalCCA, Placerville in El Dorado County and Fairfield in Solano County have filed CCA implementation plans, while Stockton in San Joaquin County is also considering the model.
Under CCAs, Sutterman says, communities gain local control, community engagement and accountability. "When we grow that people-powered movement, then that's how we actually put pressure on decision-makers to change policies in California."
In Sacramento, SMUD's Sustainable Communities program serves as a nucleus of equitable health and energy solutions for local underserved communities. The program leverages deep-rooted partnerships within the community to close the disparity gap across education, socioeconomics, sustainability, accessibility, and human and environmental health and well-being.
"As we look at cleaner energy generation, how do we make sure that everyone can access it from an economic standpoint, from a regional and geographic standpoint, that the infrastructure is in place to allow for those developments to occur?" says Jose Bodipo-Memba, executive director of SMUD's Sustainable Communities, on the energy justice component of this program. "And how do we make sure that folks even know why it's important and the impacts of not making those changes?"
Broadening access to clean energy technology
In 2017, SMUD partnered with Sacramento Metro Air Quality Management District, Mutual Housing, Zipcar and others to launch the region's first electric vehicle car sharing program for residents in underserved communities. Today, 11 communities throughout the City of Sacramento participate in the program, allowing neighborhood residents to reserve an electric vehicle up to three hours a day or nine hours a week to run errands at no cost.
That partnership has expanded to build a clean energy mobility hub at the corner of Grand Avenue and May Street in Del Paso Heights, where Bodipo-Memba says no infrastructure for clean mobility technology exists. The hub ushers in a multitude of mobility options — including community-share electric vehicles, e-bikes, e-scooters, hydrogen fuel cell vehicles that transport community members along commonly traveled routes, and an electric shuttle that provides free transportation for green tech students — providing access to clean energy technology that had previously been out of reach for many.
A similar project in partnership with the Sacramento Regional Transit District is underway to develop a community charging station along Power Inn Road in Sacramento. That project and others are informed by SMUD's innovative mapping technology, which is designed to identify areas with the greatest impact that might not show up on standard data platforms.
"What we realized is that there's sometimes systemic neighborhood issues that don't tie to income base. In fact, a lot of the folks who are most at risk aren't our lowest-income customers … but aren't at a truly livable wage or (are) in communities where they don't have resources," Bodipo-Memba says.
Beyond socioeconomics, SMUD looks at indicators such as climate, air quality and community sustainability to advance energy justice at the household, neighborhood and regional levels. That data is compiled into SMUD's Sustainable Communities Resource Priority Map, which informs where SMUD dedicates its resources from an equity perspective and leverages how the region can infuse investments and improvements that align with energy justice.
For example, SMUD shares its research with the City of Sacramento to inform efforts such as transitioning buildings from fossil fuel dependency to clean electricity. It also shares data with Sacramento State, UC Davis and local partners such as La Familia, Urban League and the Baker Energy Team, all of which have stakes in education, job creation and workforce development — particularly among disadvantaged communities — to support and advance the clean energy sector in the Capital Region. Workforce development is a key component of SMUD's 2030 Zero Carbon Plan to equitably produce 100 percent of its energy from clean, renewable sources by 2030.
SMUD's mapping work has helped Habitat for Humanity of Greater Sacramento receive grant money. And Sacramento's Regional Prosperity Partnership, a joint collaborative established in 2018 to fuel inclusive economic growth and vitality in the region, may benefit from the data too. It could justify why Sacramento may need more state or federal funding over others, Bodipo-Memba says.
But that begins to unearth questions of values and power dynamics. Sutterman looks toward California's budget surplus this year and hopes that it changes the way the state looks at how it invests in communities. "But that's going to require larger shifts within the legislature within what people are willing to do," she says. "It's going to take more of a conscientious shift in our society to see that we need to invest in certain areas a lot more, and that means drawing back from other places."
–
Get The Eco Report and other web series delivered to your inbox: Subscribe to the Comstock's newsletter today.