As the sun rises on Mill Street in Grass Valley, Erica Henderson starts the opening routine in her new store Gather & Mill. She rolls out a decorative bicycle and sets up sandwich boards indicating to customers that they are welcome. The sounds of Amos Lee drift through the space as she slips kaftan-style dresses on hangers. When everything is perfectly in place, she opens the coral-colored French doors.
Gather & Mill

Location:

603 Mill St., Grass Valley

Hours:

11 a.m. to 5 p.m. daily

Info:

(530) 270-9836, www.gatherandmill.com
Henderson and co-owner Katie White have worked together in the wedding industry for a cumulative 20 years. Henderson owns Tin Roof Farmhouse wedding rentals, and White is a photographer. They became friends when crossing paths at weddings and found they collaborate well. Both dreamt of running a retail store with space to provide a community gathering spot. So the duo opened Gather & Mill, with a soft launch in April, and an official launch in June.
Their goal is to eventually offer workshops, retreats and classes in the warehouse space while selling specialty goods in the boutique store. The duo has already hosted pop-up shops for local artisans, helping them reach a wider shopping audience.
The women put many hours into picking the perfect name, and settled on Gather & Mill as a way to pay homage to their vision for what they want the space to reflect in their community.
"We kept coming back to 'gather,'" Henderson says. "What we love about the foothills community is the local support and camaraderie. We want to bring together artisans, shoppers and tourists in one spot to find a perfect piece for their homes or learn something new from a workshop."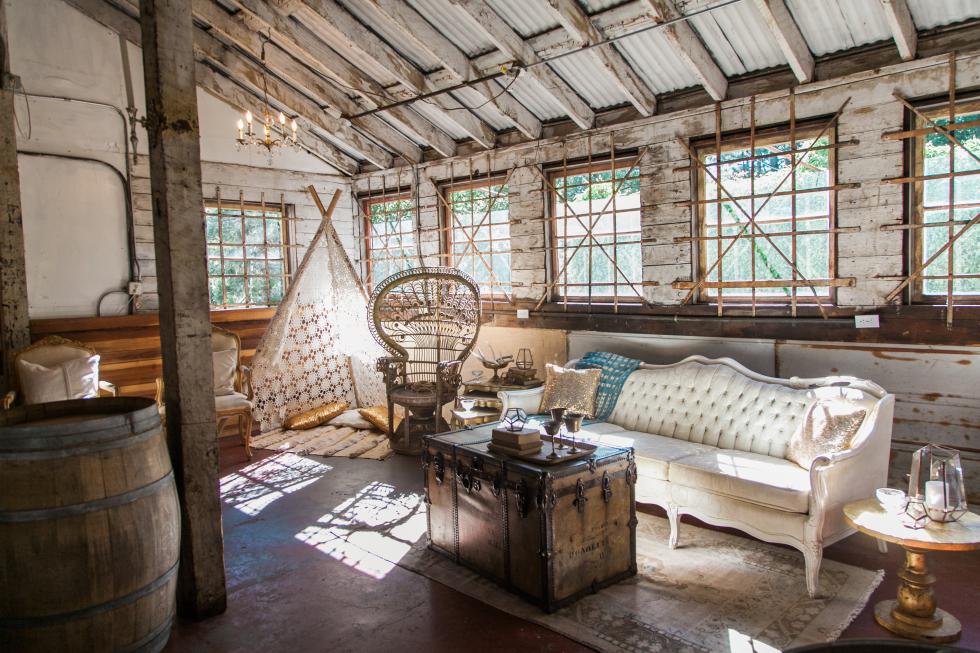 The word "mill" symbolizes a place to be a maker or a location in which to create. Knowing the store would be on Mill Street, they say it just felt right. Henderson says the tagline — "Meet. Inspire. Shop." — delivers the message of how they want the space used.
The store is located in the former Studio Collective, a coworking and event space where both were members. They took over the lease from the previous business owner. "When the opportunity arose, it was overwhelming, but when we talked about our vision, it felt so obvious and simple," Henderson says. "We realized we could work together and make it happen."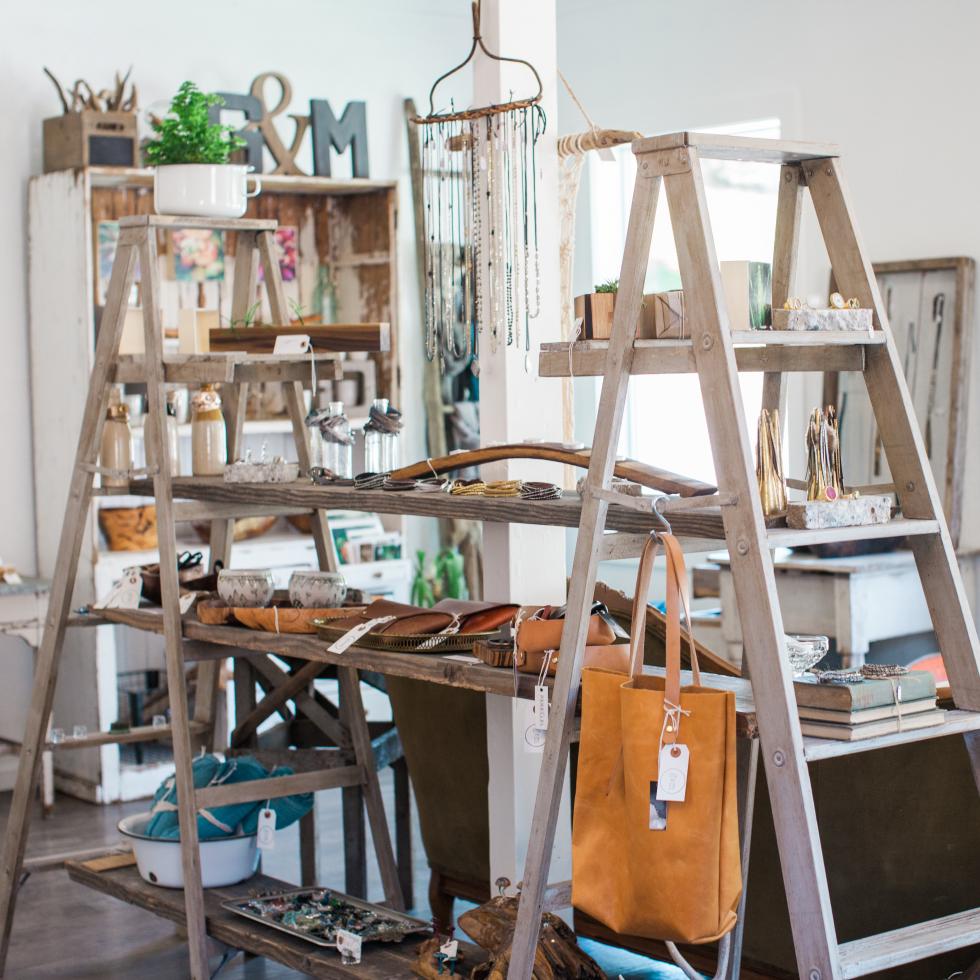 Before opening their business, the pair launched an Indiegogo fundraiser and requested community support to help fund the first month of operating expenses, such as rent, website development, licenses, building improvements and equipment. They crowdfunded more than $1,000.
The boutique sells local art and sustainably-sourced products, including home goods, clothing and jewelry. More than 30 artists are currently featured in the store. "We want to focus on selling handmade goods, especially ethically- and sustainably-sourced goods," Henderson says.
One vendor consigning art pieces to Gather & Mill is Kirsten Merinda, owner of Encaustic Dreams. Merinda works with organic beeswax and a heat gun to create encaustic paintings, a layered style of art native to Greece.
"My art is influenced by ayurvedic philosophy and my connection to nature," Merinda says. "I highlight expressions of natural elements — ocean waves, views of earth from space, the heart of a nebula. I hope buying my work helps remind people we're all artists in the same way we're all observers of nature."
The owners made sure the retail boutique included a range of price points to appeal to all types of shoppers. "I want people to be able to walk out having spent $5 for something they love," Henderson says. "But we also offer art that can be a room's focal point."
They already have more pop-up shops, along with gallery showings, planned later this year. The fall workshop lineup includes classes on macramé, up-cycling jeans, dream catchers and photography. Class sizes will be based on space configuration. They will also rent the warehouse space out for small parties.
"This has given us a place to really engage multiple communities," Henderson says. "Our regional community, a creative community of makers and a community of entrepreneurial women in business."