When local designer Brian Schmitt opened up the preview guide for the 2016 International Contemporary Furniture Fair, he never imagined he'd find a full-page advertisement featuring a photo of light fixtures that looked eerily similar to two of his designs.
Schmitt's Aspect Pendant lamps won the 2012 Dwell on Design Award for Best Lighting, have been installed in both Facebook and Google offices, and can be seen locally in places such as Hock Farm Craft & Provisions in Sacramento and the Sacramento State Student Union. "The Aspect Pendants have been our biggest success to date," he says, adding that he had friends congratulate him on the ad in the ICFF preview guide. "I had to tell them that those light fixtures weren't mine."
Imitations and knockoffs are something the creative and business communities have always had to face. However, the far-reaching powers of the internet can make intellectual property rights easier to infringe upon, with every Instagram feed and Pinterest board becoming inspiration for others.
Unfortunately, the internet does not necessarily make it easier for business owners to protect themselves, nor does it make potential legal action less costly. In Schmitt's case, he consulted with several attorneys before deciding against formal legal action due to both the time and the cost involved. After conducting his own research online, he found that not only was the company based out of the United Kingdom, which can complicate a case like his, but the business also had deeper pockets than his own. "I was looking at thousands of dollars to pursue legal action and I had no guarantee that anything would come of it," he notes.
Melissa Camilleri, CEO of Sacramento-based Compliment, Inc. and founder of the 21-Day Insta-Course, faced similar hurdles regarding her online Instagram course, which is geared toward helping business owners utilize the platform. It was brought to her attention that a former student of the course was potentially plagiarizing and reselling course content and brand-specific language.
After lengthy back-and-forth interactions with the offending party and seeking legal council, she had a choice to make. Her attorney had told her that she had a solid case, but that the cost to move forward would be in the tens of thousands of dollars. "My lawyer asked me what I wanted from this process," Camilleri says. "I said I wanted to teach her a lesson — that you can't steal from people." When her lawyer then asked if she was ready to spend the time and money necessary to teach that lesson, Camilleri's answer was no.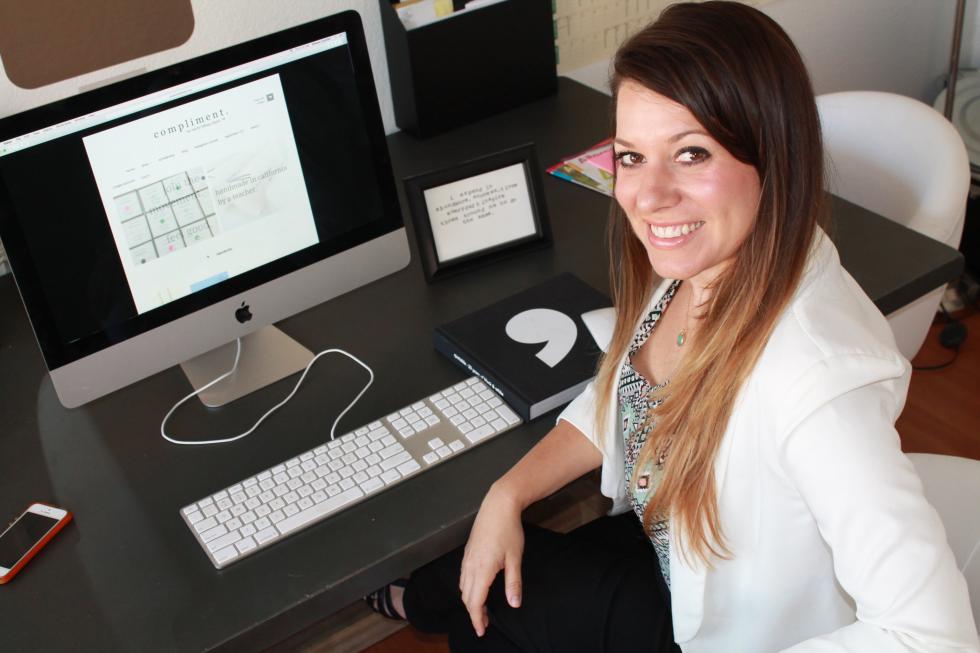 According to local intellectual property attorney Chris Chediak, of Weintraub Tobin, understanding the basics of intellectual property law is a good first step for business owners and the three most common protective measures include a trademark, a patent or a copyright.
Chediak notes that, while each case is different, the main purpose of a trademark is to protect the goodwill associated with a brand or business. "Customer confusion within the relevant market is what you're trying to avoid," he adds.
When it comes to patents, the purpose is to protect an idea that is both novel and unique. However, it's up to the patent holder to enforce the patent and that's where legal issues can arise. "Let's say you get a patent for which you have to publicly disclose your process. Someone could steal it and you may or may not be able to afford to litigate."
A copyright protects the expression of an idea rather than the idea, itself. "It covers something like a movie script, copy on a website or software," he says. "But the work has to be original work to begin with."
In terms of taking legal action after an issue arises, Chediak says the laws are for the benefit of everyone involved. "If both parties are sensible business owners, resolution shouldn't be out of reach," he says, noting that it doesn't always work that way. "In cases where the issue is with a copyright, you can reach out to the business owner directly and let them know they can't use your work." He adds that trademark dispute can begin in the same fashion — one business owner reaching out to another asking for compliance — but a lawyer may need to get involved to draft a letter or manage the process. The patent litigation process is more complicated and can be expensive to pursue.
Some business owners take to social media to help move the cause forward. Consider the case of a handful of artists taking a stand against Zara, an international clothing and accessories company accused of stealing designs over the years. Several of those artists launched a website and social media campaigns to help draw attention to the case and direct consumers to the artists who created the work first.
While sending consumers to the original work is undoubtedly a noble cause, Chediak notes that business owners should think twice about public shaming. "One reason is the risk of a claim being asserted against the business owner," he says. "For example, the person shamed might bring a claim for defamation or some form of tortious interference, like intentional or negligent interference with contractual relations or economic advantage." Additionally, social shaming in trademark cases will not help maintain the goodwill of the business, which it the goal of trademarks in the first place, and calling out the other party has no direct benefit to the owner or the owner's intellectual property rights.
Schmitt and Camilleri both opted to keep their cases off social media. Schmitt noted that his first instinct was to publicly call out the offending company, but he didn't want to call attention to their work or share the negative experience with his followers. Similarly, Camilleri decided to keep quiet on social media about the incident and move forward, "So much of my brand is about rising above, educating and maintaining integrity," she says. "It felt like I would be reacting out of fear if I put them on blast. I didn't want to let these things cause me to be fearful. It's made me more resolute in knowing my purpose."
The state law requiring the use of electronic documents as evidence in civil lawsuits, also known as e-discovery, turns two next month, and local attorneys say its application is still in the developmental stages.
In cyberattacks against multimillion-dollar companies, computer criminals break in and steal personal information from millions of customers. Though there will be big losses and maybe a high-profile resignation, the reality is, these retail giants will live to sell another day. But the stories that won't make the front pages involve the most frequent targets, whose survival isn't guaranteed: small businesses.