When it comes to food, millennials are twice as likely as any other generation to give a whisk about organic and locally-sourced meals. Some even credit millennials' disdain for junk food with the downward fiscal spiral of the country's top 25 food and beverage industries. Though it may seem simple, these ideas are turning the food industry on its head.
Locally, millennials are raising kale in the most innovative ways, attempting to fix a broken food system by growing their own organic food, teaching people to cook, helping community members access food stamps, bridging the gap between hunger and peace, and so much more.
Lettuce raise a glass of organic, fresh-pressed beet juice to these millennial leaders of our local food movement!
Rangineh Azimzadeh Tosang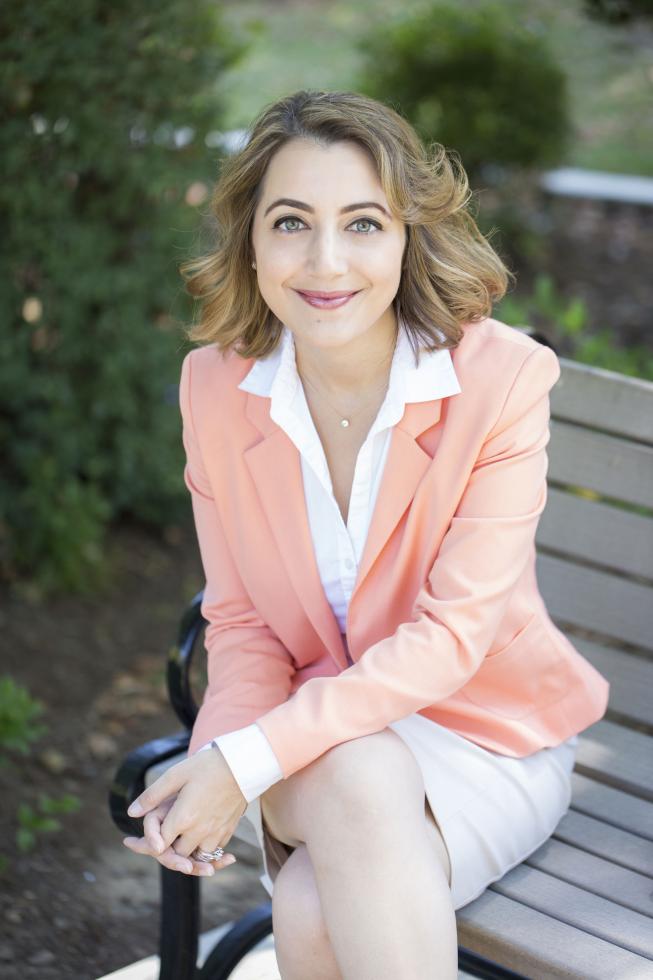 Age: 33
Organization: Sohl Resolutions International
Rangineh Azimzadeh just wants everyone to get along. She holds a Master's degree in International Conflict Resolution, and her passion for social justice brought her to work in the food movement. According to Azimzadeh, it's a lack of basic human needs such as food, shelter and safety that impact peace. "If you don't have those things, you can't talk about negotiating peace," she says. "Food is such a critical element."
Azimzadeh started her career as a research associate at the former startup nonprofit, Ubuntu Green, and over three years moved up to senior program director, where she worked to empower residents through advocacy, education and engagement.
A year ago, she started her own consultancy, Solh Resolutions International. One of her current clients is Soil Born Farms. Azimzadeh serves as facilitator for the farm's food access workgroup, a collaborative of nonprofits and community groups working in South Sacramento to improve access to and education about healthy food. The collaborative's projects include food stamp access at farmers markets, cooking classes in schools and feeding programs in churches. The work is funded by The California Endowment.
Azimzadeh also wrote the strategic plan for local startup, Oak Park Sol, a nonprofit creating an urban land trust to set aside city space for urban farms. The first accomplishment of this startup was converting a vacant parcel in Oak Park into an outdoor community kitchen and garden.
Azimzadeh believes that, to be effective, the food movement needs grassroots strategies and stronger representation from leaders within the communities being served.
"Trust the community and let them take the lead," she says. "They know exactly what they need, but may need support in doing it. Listen before taking action."
Greg Norrish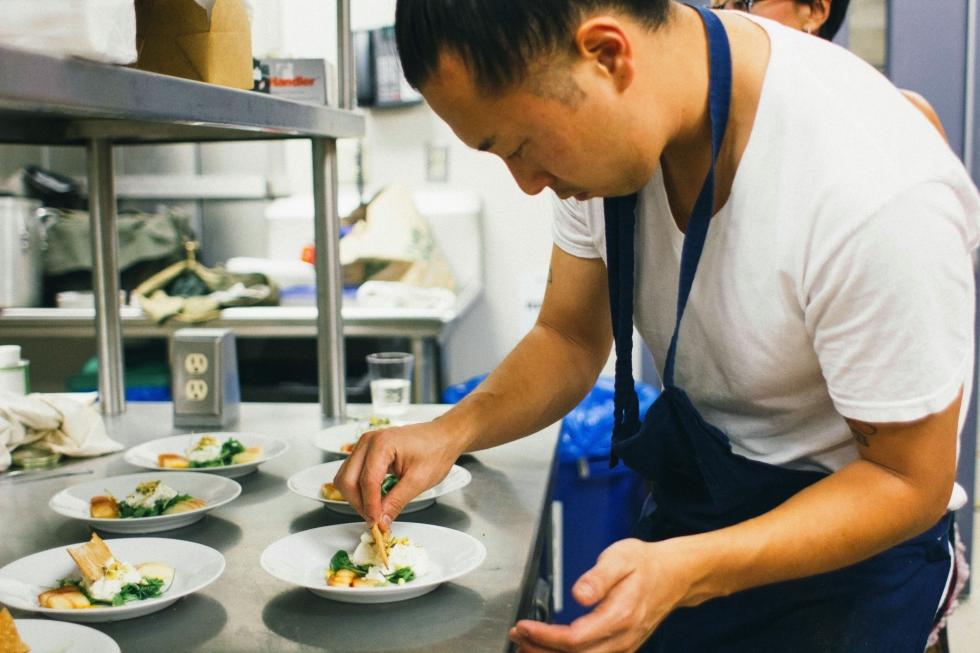 Age: 29
Organization: Department of Social Services
Greg Norrish is weeks away from earning a Master's degree in public health from George Washington University. In addition to his studies, which he does remotely from Sacramento, he works as special projects analyst in the director's office at the Department of Social Services. There Norrish works to improve access to CalFresh (state food stamp program), runs a side venture throwing low-cost dinner events called Little Dinner Party Project, and serves on the board of directors for Oak Park Sol. His active participation across a wide breadth of the local food system is pretty typical of his generation.
"All of these worlds are loosely connected," he says. "You're always working with the same people."
Norrish started his food systems career first in restaurants, then by serving as an intern at Heavy Dirt farm in Davis. Next, he worked for Sacramento Food Bank and Family Services, where he ran their garden program and taught local classes on gardening, cooking, composting and plant propagation. Through his personal interactions with low-income students, Norrish began to question current solutions to hunger.
"Food access solutions are great, but when I started managing CalFresh, I realized that's just one part of a multitude of issues people are facing," Norrish explains. "Without understanding these issues, I can't help people past just food stamps."
That's when he enrolled in a public health Master's degree program. Norrish isn't sure he has all the answers yet, he remains a committed member of the food movement.
"I would encourage everybody to get involved in any part of the food movement that they're interested in," he says. "If it doesn't exist, you can go out and create it. It's really a supportive community and people are interested in seeing new ideas and are largely respectful of them."
Morgan Daily and Kyle Hagerty
Ages: 26, 31
Organization: East Sac Farm
You'll find the East Sac Farm while driving down 56th Street — an antique wheelbarrow filled with potted plants sits in front of a scallop-edged cart, both overflowing with citrus and greens. A sandwich board pitched in the street announces, "Open: East Sac Farms." "Today's Bounty" is posted on a chalkboard inviting customers to explore the kale, chard, lettuce, herbs, sunchokes and citrus available.
Kyle Hagerty and his partner, Morgan Daily, run the 5,800-square-foot urban farm from their backyard. The beauty of the couple's model is that customers have to talk to the farmer before purchasing. With no prices to trigger an anonymous transaction, a conversation must occur between customer and farmer before a deal can be struck. East Sac Farm is more of a socially-conscious hobby than a business.
Hagerty and Daily grow greens and vegetables in seven raised beds, and tend to 10 fruit trees and berry bushes. Daily helps with the venture while attending Sacramento City College. She's working towards a bachelor's degree in sustainable agriculture and food systems. Hagerty is a firefighter who grew up gardening, and over the years "each [garden] got bigger and bigger," he says.
Daily says the farm stand provides "a sense of community in our neighborhood, bringing new people together. We welcome neighbors to bring excess fruit to reduce waste. Maybe they don't have enough for Harvest Sacramento [the nonprofit gleaning program] and want to trade. We get a lot of people bringing fruit and trading for the greens that we grow."
If folks don't have food to trade, they can pay whatever price they feel is fair. The couple regularly sees 20 to 35 visitors at their bi-weekly farm stand. They post their schedule the day of or day before on Instagram and Nextdoor.
You can follow their urban farm adventures on Hagerty's Instagram page,@UrbanFarmstead. He says his photos are inspired by the beauty and flavor of what he grows.
"I want to be able to capture that feeling I have of being in the garden with everyone who can't be there with me," Hagerty says. "I want to inspire other people to do the same, and show people how much you can grow in a small space and do it organically."
Ben Thomas
Age: 26
Organization: Procurement Specialist, Community Alliance with Family Farmers
Ben Thomas landed his first dream job in the food movement after bad weather left him stranded at a conference in Chicago in 2012. At the time, he was volunteering for an organization fighting for increased fair trade products in universities. While stranded, he met a woman working on similar issues for UC Davis. A few weeks later, a position working in the campus garden opened in her department; Thomas applied and got the job.
In 2013, he moved from the East Coast to California for the new opportunity, and six months later became the Sustainability Manager for UC Davis. Through his role, he oversaw food-sourcing for the campus dining program. Because of the university's unique commitment to purchasing local food, Thomas became immersed in the farm-to-fork work for which this region is famous. In short order, Thomas achieved 25 percent local purchasing on campus, and began to build relationships with local farmers.
"Local food is critical to a sustainable planet for a number of reasons," Thomas says, "Maintaining viable, sustainable agriculture in your region, for big picture security, for food sovereignty, maximizing return on your purchases, to contribute to your economy, knowing your farmer and understanding their farm practices." Plus, "it improves our best connection to the best food," he adds.
Thomas' success at UC Davis led to him being tapped for an advisory role on the Sacramento Convention and Visitors Bureau Farm-to-Fork steering committee. In 2015, he accepted a position as procurement specialist at the Community Alliance with Family Farmers, a 38-year-old nonprofit that advocates for California's family farmers and for sustainable agriculture through training and educational programming. Here, Thomas uses his farmer relationships to help schools and healthcare systems source more local food.