The original name of Manchurian Indian Cuisine in West Sacramento was Manchurian Hakka Cuisine. The change was to avoid confusion, but both versions require some explanation.
Manchuria covers the northeastern corner of China, pressed against Russia; the Hakka live mostly in southern China. No dish from either region appears on the menu. This restaurant serves Indo-Chinese food, a cuisine that germinated in Kolkata's Chinatown in the early 20th century and is now popular across the subcontinent. On Indo-Chinese menus, Chinese regional terms are not markers of origin but linguistic garnish. The dishes are Indian inventions, calibrated to local tastes and dietary practices.
Chicken Manchurian is what General Tso's would be if developed for a population that didn't need to be led by the hand to chili, garlic and ginger.
Take the restaurant's namesake. Chicken (or gobi, aka cauliflower) Manchurian is as ubiquitous at Indo-Chinese restaurants as General Tso's is at their American equivalents, and the two dishes are close cousins. Both involve craggy knobs of fried chicken, glossed in a sauce that grades from brick to lipstick red depending on how much tomato puree (or ketchup) is involved. The seasonings are similar, too — garlic, ginger, soy sauce — and yet the differences between the two are clear and ineluctable.
Chicken Manchurian is what General Tso's would be if developed for a population that didn't need to be led by the hand to chili, garlic and ginger. (Both dishes have roots in southern Chinese cooking, but the version of General Tso's most Americans are familiar with was developed to appeal to a mostly white clientele at New York's Shun Lee Palace in the 1970s, while multiple sources credit Kolkata-born chef Nelson Wang with inventing chicken Manchurian in Mumbai around 1975.)
At the West Sacramento restaurant, the sauce is red and rich as marinara, lilting with acid and heat. The menu recommends spooning any that remains over Hakka noodles, a relative of chow mein named for the Hakka owners of some of India's oldest Chinese restaurants. The noodles, too, are more heavily seasoned than their American Chinese counterparts, freckled with pepper, and the combination is riotous.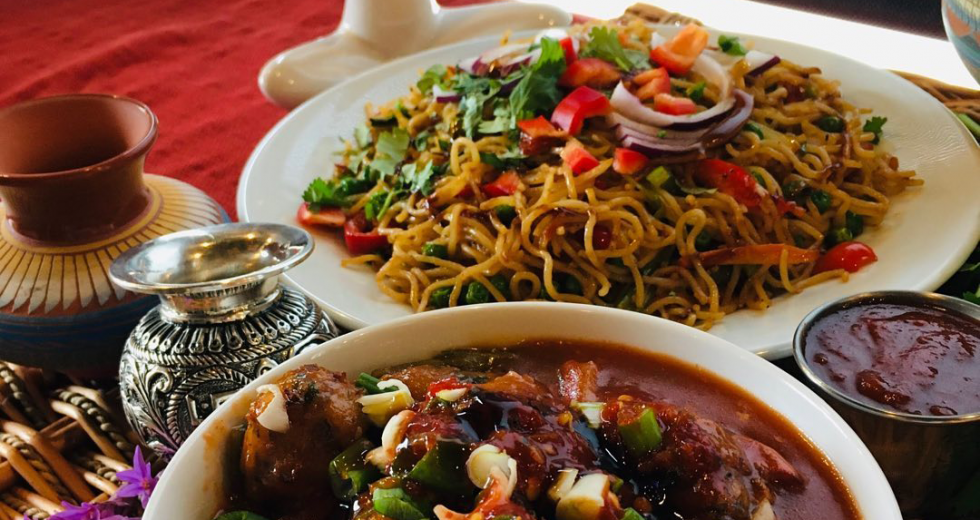 One dish on Manchurian's Indo-Chinese menu sounds straightforwardly Indian: chilli paneer. There is nothing Chinese about the name and little about the ingredients — just a dash of soy sauce and rice vinegar — but the combination begets a transmogrification. Like a trick of the light, the sweet-sour sauce brings out paneer's resemblance to firm tofu. The dish is Hunan by way of Kolkata, transported to West Sacramento, and it can be a kind of revelation.
Husband-and-wife co-owners Aditya and Simran Vaidya and their business partners Jimmy Saetern and Michael Park saw a business opportunity in the Capital Region's lack of Indo-Chinese food, a ubiquitous restaurant genre in India. The idea was to attract South Asians familiar with chicken Manchurian and chilli paneer, but they hoped the dishes' family relationship to American Chinese food would give them broader appeal. The owners opened Manchurian Hakka Cuisine in April 2019 and harbored plans of franchising the concept.
Park, an architect, designed the interior to have the sleek, minimalist appeal of successful fast-casual chains, like Chipotle, Shake Shack or Curry Up Now. Atmospheric street scenes of Indian cities sweep along the walls, black and white except for pops of saturated yellow — a rickshaw cover here, a banana cart there. Backless stools in yellow and other warm colors echo the photographs. The illustrations on the wall menu look slickly corporate, as does the logo, a line-drawn tiger head with perfect plane symmetry. One could imagine dozens of these tigers plastered across the plate glass of strip malls and downtowns around the country.
But local diners were slow to warm up to Manchurian. Hoping to appeal both to veterans and neophytes of Indo-Chinese cuisine, the chefs tuned the flavors more toward sweetness than spice and added familiar American Chinese dishes like kung pao and orange chicken. Early reviews make frequent mention of Panda Express: Some say the food is more like the American Chinese chain than real Indo-Chinese, others say the Panda does a better job.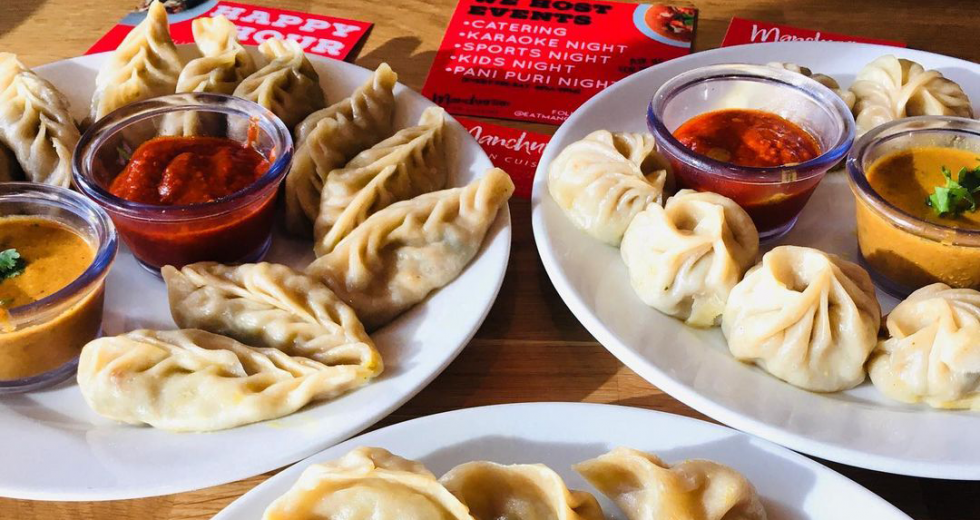 In response to the lukewarm reception, the owners decided to move away from Indo-Chinese food in early 2020. They brought in a new chef and introduced a standard pan-Indian menu — chicken tikka masala, biryani, palak paneer — plus a few Nepalese options like momo (steamed dumplings). They struck Hakka from the name but left Manchurian, despite the geographic dissonance. As it turned out, replacing a menu unique in the region with one interchangeable with dozens of others did not turn their fortunes around. Then the COVID-19 pandemic reached California.
Many of the restaurants that closed due to the pandemic were like Manchurian Indian Cuisine — young, independent businesses without much of a legacy to stand on, struggling even before they were ordered to close their dining rooms. Manchurian could easily have joined them. Instead, after a one-month closure from mid-March to April, it took advantage of the shifts in eating habits that followed the shutdowns.
"Right now, I just want people to have good, quality food, and I want them to enjoy it, and I want them to come back."

Ken Saepon, Manager, Manchurian Indian Cuisine
When diners began depending on delivery to get their restaurant fix, Manchurian joined virtually all of the main third-party delivery services. It now attracts customers who have never made the drive to the shopping plaza outside IKEA. During its open hours, Manchurian Indian Cuisine appears near the top of the Indian page for Sacramento on Postmates, DoorDash, Grubhub, Uber Eats and Caviar. (Adding "Indian" to the name helped with that.) It also shows up on the Chinese pages. The menu still focuses on Indian food, but several Indo-Chinese standards, including Manchurian, Hakka noodles and chilli paneer, are now available alongside the chicken tikka masala and momo.
On a recent visit, the yellow stools and sleek wooden tables were mostly empty, but the counter was piled with paper bags ready to be relayed to an ant trail of delivery drivers. The owners still have hopes of franchising, but for now they are satisfied with the performance of the solitary branch. "We're taking the baby steps right now," says Manager Ken Saepon, who says he might consider running a franchise himself in the future if circumstances allow. "Right now, I just want people to have good, quality food, and I want them to enjoy it, and I want them to come back."
–
Stay up to date on business in the Capital Region: Subscribe to the Comstock's newsletter today.