The bento boxes at Taiwan Best Mart in downtown Sacramento taste like train food. That may sound like a roast from a standup routine, but for those who have traveled the rails that ring the island of Taiwan like a diadem, it's a compliment.
Train bento, or bian dang ("convenient" in Mandarin), are a point of national pride in Taiwan. Boxed meals, introduced by the Japanese during the 50-year colonial period, are ubiquitous in the country's convenience stores and restaurants, but those sold by the Taiwan Railways Administration for less than $3 are perhaps the most beloved. For many, these simple meals — served in cardboard boxes no larger than mass-market paperbacks — are seasoned with nostalgia: memories of vacations, school outings, trips to visit relatives.
All of the eight bento options at Taiwan Best Mart can hold their own against TRA, but the one called "railroad bento" is the most reminiscent. The centerpiece is a pork chop, pounded thin as schnitzel and coated in a crust that crackles with white pepper and cloves. A pink link of sausage, taut in its natural casing, is tucked into a corner of the box. This should be saved for a final bite, chased with a chopstick-pinch of rice that has absorbed some of its porcine essence. Eat it and imagine a Taiwanese landscape blurring past: maze-like cities thinning into fields and forests; green mountains; blue sea.
"It all started with the sausage," says Christine Chang, the second-generation owner of Taiwan Best Mart. Her father, Luke Chang, moved to Sacramento from Taiwan in 1989 and began making sausages at home in 2002, after spending the intervening years doing odd jobs and running a hamburger restaurant. Luke's father also made and sold sausages in Tainan, a southern city that many consider the culinary capital of Taiwan. "But it was way different then," says Christine. Her grandfather "would wake up in the morning and make however many sausages and then just sell enough for the day."
Luke's business quickly outpaced his father's. Before long he was selling his sausages, meatballs and ji juan (pork meatloaf wrapped in tofu skin) to Taiwanese restaurants and bakeries in the Bay Area, and he later shipped his products around the country. It should be noted that the legality of his business was dubious — at the time, California didn't allow the sale of meat products made in home kitchens — but homesick people are willing to take risks.
In 2012, after 10 years in the Changs' home kitchen, the business moved into Taiwan Best Mart's current location downtown. Last year, it expanded again into a production facility in Natomas that can crank out over 10,000 sausages per week. The facility also makes fish cakes, shrimp rolls, wontons and other products, all available frozen in bulk. Christine says most of the Taiwanese restaurants in the Bay Area stock their products, which are especially popular in the winter for hot pot.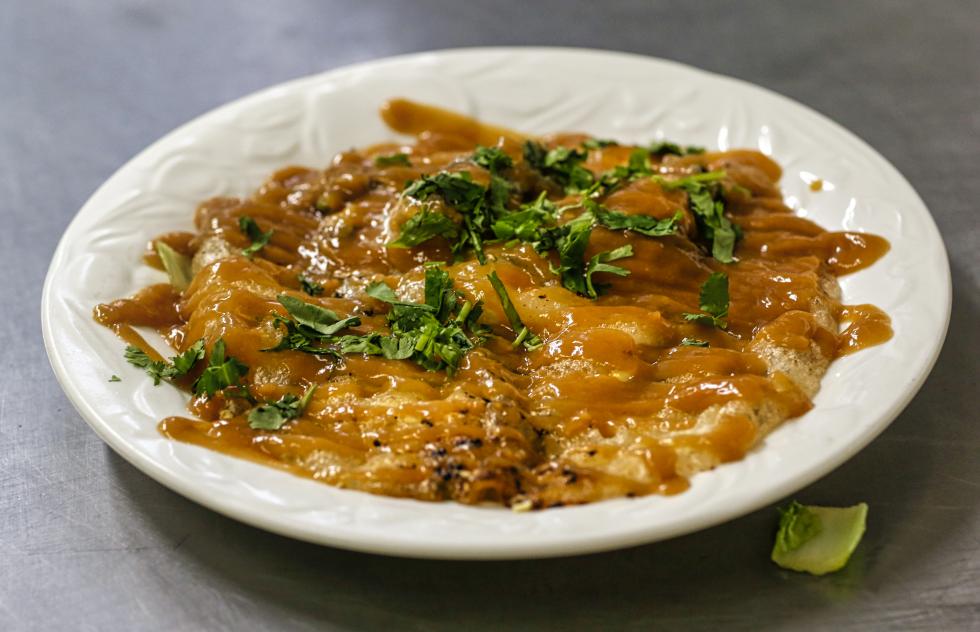 Though humming stainless-steel machines power the production facility, much of the work in the restaurant is still done by hand. Christine's mother May Chang has a full-time job for the state, but she makes all of the zongzi: sticky rice pyramids concealing caches of pork, peanuts, taro and salted duck eggs like nuggets of gold. She wraps between 100-150 zongzi in banana leaves every week. "It's a special folding technique that I can't get," says Christine. "She's perfect."
Christine was 12 years old when her father started selling sausages and took over the business last year. She added some of her favorite foods to the menu, like zha jiang mian — frilled-edge noodles in a dark ragout of pork and fermented black beans — and improved the online ordering system to streamline service during the pandemic. Under her direction, the business has become known as more of a restaurant than a bulk-food outlet. "Before, I think people would come and buy frozen stuff, and then they'd be like, 'Oh, well, since we're here, we might as well get some hot food,'" she says. "But now I think a lot of people are like, 'Oh, let's go get hot food, and then maybe pick up some frozen food too.'"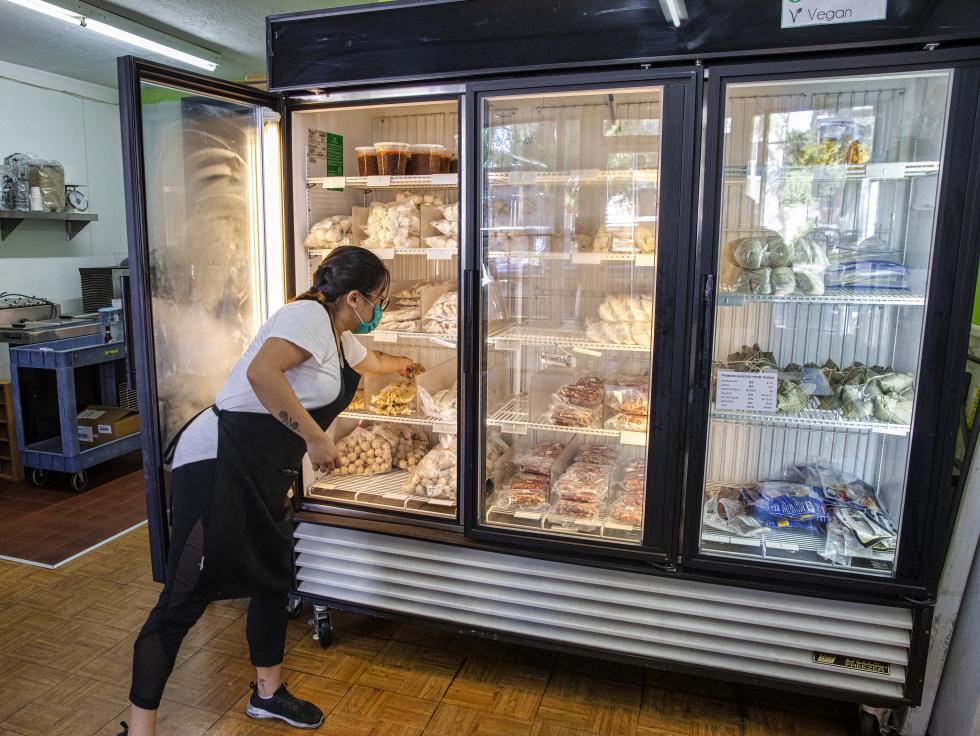 There's a crowd lingering outside Taiwan Best Mart to pick up bento boxes, noodles and rice bowls on most afternoons. In the summer, several scrape spoons at shaved ice from Osaka-Ya, the neighboring Japanese bakery, while they wait. The two businesses, plus the five-year-old restaurant Binchoyaki across the street, are among the last bringing life to what was once the hub of Sacramento's Japanese community.
Sacramento's original Japantown blossomed in the 1920s between 3rd, 5th, L and O streets and was demolished in the development of Capitol Mall in the 1960s. A handful of businesses relocated to this stretch of 10th Street, but most have since closed, including the previous inhabitant of Taiwan Best Mart's building, Wakano Ura. The Japanese-Chinese restaurant's midcentury neon sign, advertising chop suey and sukiyaki, still looms above like a ghost.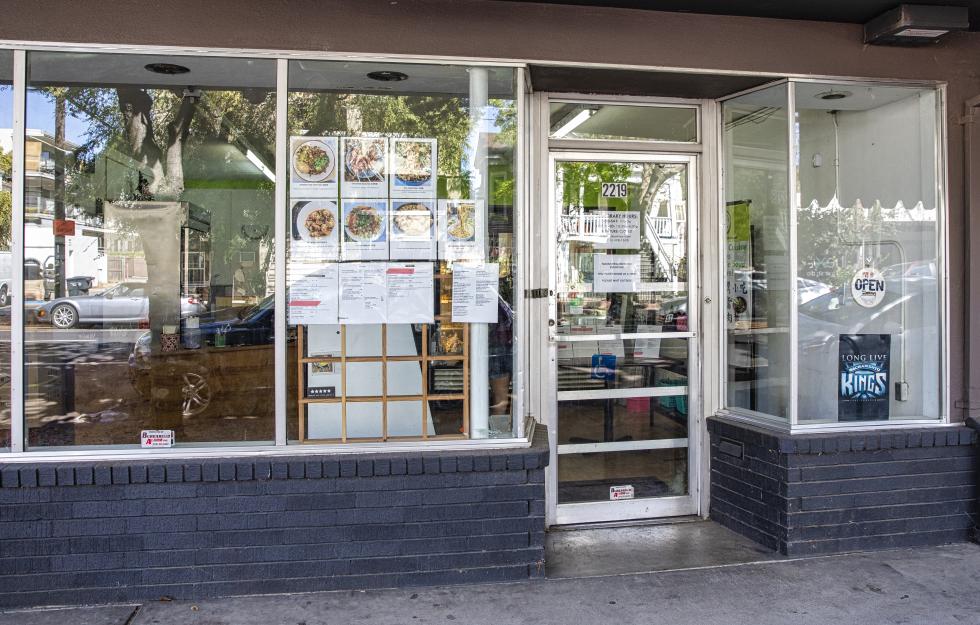 Christine says she "never really thought" about the history of the neighborhood. She's more interested in moving her family's business into the future. Her plans include a pop-up brunch in October involving fresh soy milk and fan tuan, a Taiwanese breakfast staple that resembles a fat California roll stuffed with egg, pickles and Chinese crullers in place of imitation crab. The shop is also getting its first renovation in several years this month.
But the bento and sausages will stay the same. Visitors with roots in Taiwan, Christine says, are often surprised by how accurately her family's recipes replicate their memories. "They're like, 'Oh, this tastes just like the ones I had in Taiwan,' or 'This reminds me so much of what I ate growing up,'" she says. "It's just really good food that's not too pretentious."
–
Stay up to date on business in the Capital Region: Subscribe to the Comstock's newsletter today.