Children at River Oaks Elementary School in Galt are more than just students. They're scientists in the classroom and they do what scientists do — observe, ask questions, identify problems, gather data, analyze it and apply this knowledge in science, technology, engineering and mathematics to the real world.
Galt Joint Union Elementary School District is one of eight traditional districts and two charter management organizations selected to participate in California's early implementation Initiative for K-8 of the Next Generation Science Standards. The four-year initiative launched in 2014 to cultivate teacher development, best practices and solutions in preparation for full implementation in all California districts by 2019, explains Kathy DiRanna, statewide director of WestEd's K-12 Alliance, headquartered in San Francisco.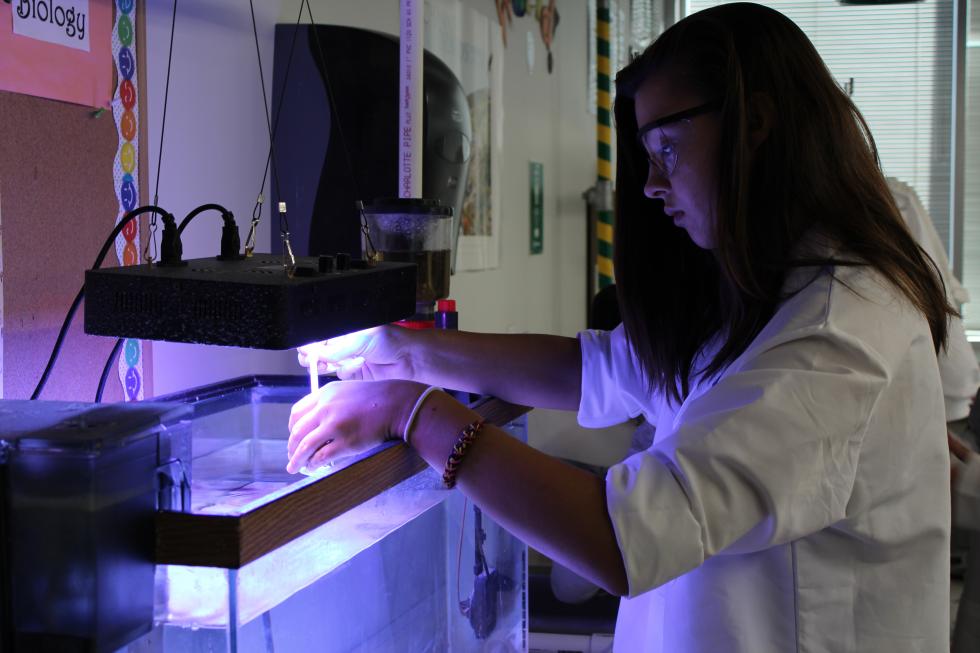 Additionally, all elementary schools in the Tracy Unified School District and Aspire Public Schools in the Central Valley are part of this early implementation initiative, developed by WestEd's K–12 Alliance, in collaboration with the State Board of Education, California Department of Education and Achieve, a nonprofit education reform organization.
The new standards are designed to provide all students with a robust STEM education that includes an understanding of content and develops core competencies — communication, collaboration, inquiry, problem solving and flexibility — that will serve them throughout their educational and professional lives, and pave the way for increased innovation and economic growth.
The National Research Council of the National Academy of Sciences developed the framework for NGSS in collaboration with leading experts in the scientific and education communities in response to the U.S. economy's alarming reduced competitive edge, and overall poor student performance in science and mathematics.
In 2015, 51 percent of all patents filed with the U.S. Patent Trade Office were of foreign origin. Since 1963, the percent of U.S. patents filed have continued to fall, marking a steady decline in our country's stake in innovation. Additionally, U.S. students on the 2015 Program for International Student Assessment scored a 470 in math, ranking in the bottom half of all nations, and a mediocre 496 in science, three points above the average.
A thriving, modern-day workforce depends on scientifically-literate workers across all occupations — STEM-based jobs or otherwise. "If we want to continue with innovation and growth, every single industry will require more and more workers with these types of skills to do this," says Dr. Nicole Smith, chief economist at Georgetown University Center on Education and the Workforce.
Traditionally blue-collar occupations, such as auto mechanics, welding, manufacturing and construction, have evolved into STEM-based occupations that require increasingly technical skills and education, explains Dr. Smith.
According to Georgetown University Center on Education and the Workforce's 2011 STEM report, 61 percent of jobs in California will require postsecondary education by 2018, which will be driven or supported by STEM education in K–12.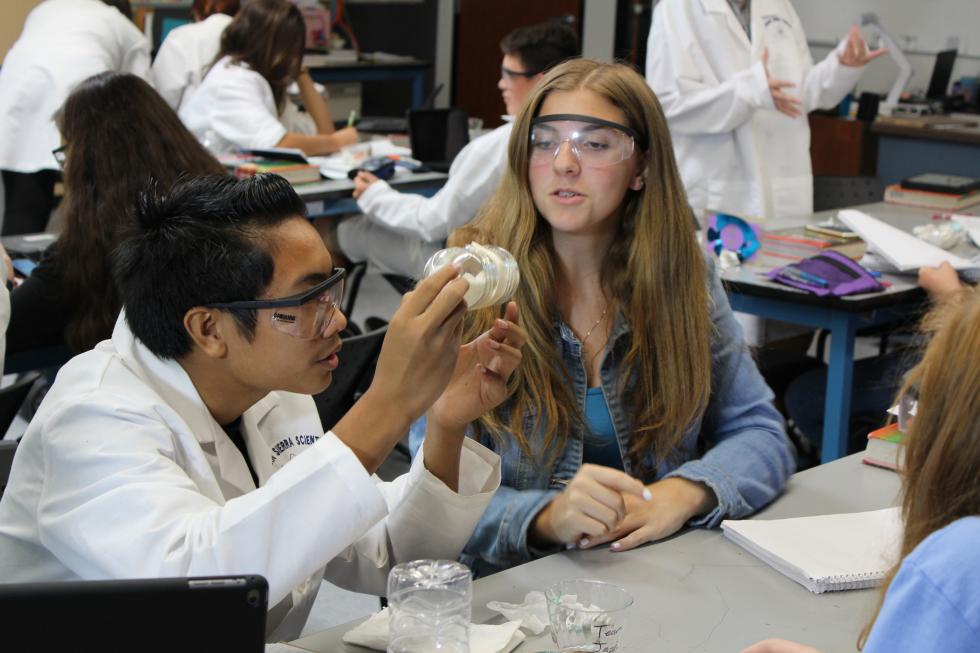 Making Scientifically-Literate Students
Scientifically-literate students also equates to competent, engaged citizens, which is important as Americans face complex issues. "We must be able to weigh evidence and make thoughtful decisions, especially given the current deluge of fake news and alternative facts," says Dr. Judi Kusnick, geology professor at Sacramento State and co-principal investigator at Sacramento Area Science Project, a partnership between Sacramento State and UC Davis to provide professional development to K–12 teachers in California.
Voters and consumers must be able to critically assess their impact on the environment, make informed health care decisions and consider sustainable practices such as green energy. They must understand the implications of advanced technology, evaluate the complex issues of water and fossil fuel use, and weigh the benefits, burdens and ethics of medical research.
"Unless citizens can distinguish between actual evidence — robust studies with consistent data trends — and appealing stories, we are in trouble as a country," Kusnick says. "Too much of opinion on scientific issues, and hence public policy, is driven by anecdotes rather than real evidence."
As a result of teaching to standardized tests that favored rote memorization and removed the investigation and experimentation component of education, teaching STEM subjects became a sterile exercise unrelated to the world we live in.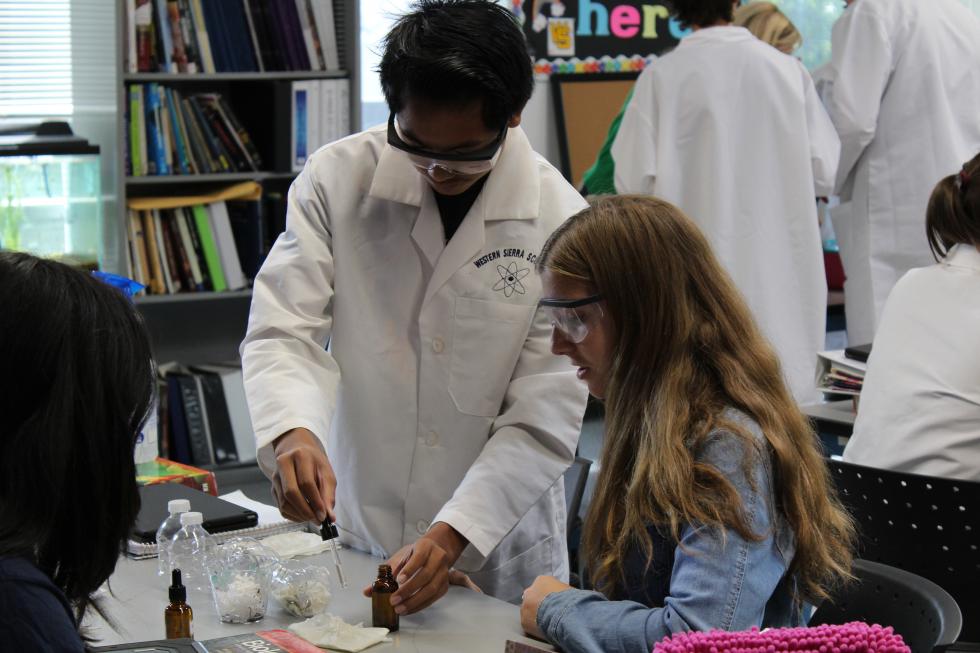 "We have raised generations of Americans who can't do math and are afraid of science while schools in other parts of the world turn out scientifically-literate and well-positioned students to compete in the global market," Kusnick says.
Yet our daily lives, not just our careers, are entrenched in scientific concepts. Why the sun rises, why our buildings don't crumble, how our bodies process food, urban farming — life is science, technology, engineering and mathematics.
A New Way of Thinking
Early implementation of NGSS shows surprising results from teaching children the scientific process. According to Kusnick, teachers are seeing some of the best ideas from students they expected the least from.
"A student's ability to perform well on a bubble test turns out to be a terrible predictor of their ability to think logically and reason through problems," Kusnick says.
Our country's diminished STEM literacy and aptitude has misshaped our science and technology workforce and our ability to compete in global markets and economies. "We've relied heavily on foreign training to fill some of the most technical positions in STEM," Smith says. She points out the potential challenges we may face to fill these positions in light of the Trump Administration's April 2017 executive order, Buy American and Hire American.
"We should be better developing our own scientific and technological workforce and using that process to reinvigorate our local economies," Kusnick says.
Back at River Oaks Elementary, Barbara Woods, curriculum coach for Galt Joint Union Elementary School District, observes students as they engage as scientists and engineers, grapple with conflicting evidence and seek knowledge to clarify their thinking.
"They learn to converse with each other over differing ideas with respectful, academic dialogue that seeks to deeply explore ideas, conclusions and the evidence leading towards expressed conclusions and solutions," Woods says.
It's a beginning.