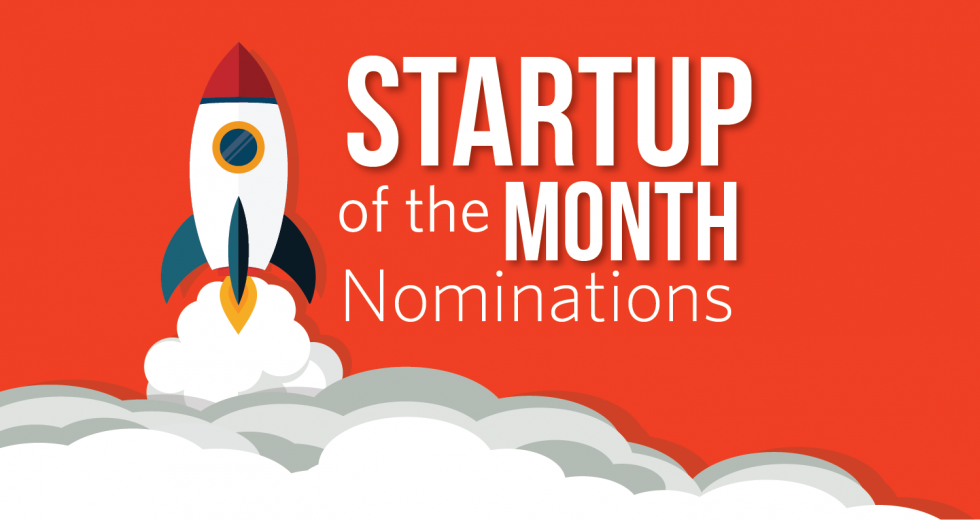 Who will be the next Startup of the Month? Send in a nomination here!
In 2012, job seekers had just six seconds to make an impression on a recruiter, according to an eye-tracking study by Ladders. This study, which tracks how long recruiters spend skimming resumes of job seekers, attributed the cursory glance to recruiters being swamped by the economic recession. In 2018, an updated study showed a new screening time of 7.4 seconds.
In 2020, the economic spiral from the coronavirus pandemic has led to millions of people losing jobs or unable to find work. It wouldn't be a bad guess to say the average screening time has dropped to six seconds, possibly even less.
But with the help of artificial intelligence, Sacramento-based startup Humanly wants to make the hiring process run faster and smoother for companies flooded with applications, says Andrew Gardner, the chief operating officer.
"With COVID, you're seeing even more applicants because of higher unemployment," says Gardner, cofounder with CEO Prem Kumar and Chief Technology Officer Bryan Leptich, who each have backgrounds in the tech industry. "Human resources don't have time to handle that volume."
Enter Humanly. This AI-powered hiring platform can screen and schedule job candidates at scale. It reduces hiring time and identifies the best candidates, connecting with them automatically through various channels, such as social media, text messages and email.
Humanly's technology helps remove biases and optimizes a diverse applicant pool, according to Gardner. This was a big draw for Oleg Kaganovich, a strategic operations executive and startup investor (and a member of Comstock's Editorial Advisory Board).
Research has shown that racial and gender biases — both explicit and implicit — can dissuade job seekers. This plays a big role in the diversity of an applicant pool. But across the world, companies with the most ethnically and culturally diverse boards are 43 percent more likely to have higher profits, according to a McKinsey & Company study.
"Focusing on bias avoidance and optimizing the talent pool for diversity empowers businesses of all sizes to do a better job recruiting," Kaganovich says. "That allows for much better outcomes, not just recruiting but also retention."
Kaganovich met Gardner through a mutual connection and noticed the impact the startup was having, despite launching right before the pandemic. He believes Humanly represents the future of hiring. "Humanly's AI product helps recruiters on rote work, so they can focus on higher value tasks," he says. "Some recruiting paused, some slowed down, but there are now more applicants than ever, and jobs still need to be filled."
Humanly also gives employers the chance to think beyond immediate needs. The platform improves the experience for applicants even if they don't land the job, Gardner says. "Even for those applicants who may not be a good fit, we can drop them into passive outreach, reaching out three, six, 12 months down the line," he says. "Just because they're not a fit now doesn't mean they won't be later. Employers will have a Rolodex of silver medalists."
Early this year, Humanly went through startup accelerator Y Combinator, and, in August, it was named winner of the Sacramento Kings Capitalize startup contest. The team of about 10 (with a few part-timers) raised about $1 million in its seed round, Gardner says. Although Humanly is not actively fundraising, they may potentially do a Series A funding round next year.
Humanly isn't focused on a specific industry, Gardner says, but the startup does look for three criteria when identifying customers: high applicant volume, a revolving door of higher turnover and the ability to ask a relatively repetitive set of questions.
After launching a beta version last year, Humanly launched as the pandemic was sinking its hooks into the economy. Overnight, Gardner says, companies stopped hiring and had to lay people off. The startup had about 25 customers as of September 2020. The early test helped the team dig in and fill the gap caused by the influx of job seekers and time-crunched recruiters.
"We were able to power through and get out on the other side," he says. "We have a better handle of what COVID is and how we handle it."
–
Get our Startup of the Month column and other web exclusives in your mailbox every week: Sign up for the Comstock's newsletter today!