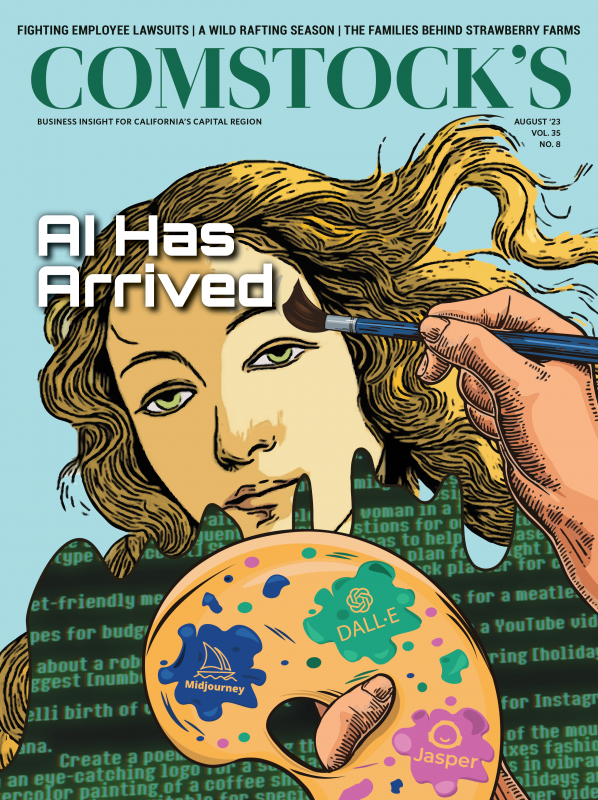 This story is part of our August 2023 print issue. To subscribe, click here.
Nasal and sinus problems can be tricky and costly to diagnose. Based on a hardware prototype developed at Stanford University, Scopi Medical aims to solve both problems with the first AI-enabled portable nasal endoscope for diagnosis at the point of care.
"It's a really exciting space," says Anna von Wendorff, CEO and founder of Scopi. "Particularly with our software algorithms, we've identified a whole suite of opportunities to improve outcomes and enable clinicians to diagnose this at a low-cost setting and earlier."
Ear, nose and throat conditions come from various causes with a range of symptoms, including breathing and sleep issues. Many people suffer from these problems, but may not know why. For example, about 37 million people in the U.S. are affected by chronic recurrent sinusitis, an inflammatory disease of the sinuses and nasal passages. Currently, the device used for diagnoses — a multi-use surgical equipment cart — includes features to pass instruments, conduct biopsies, tools for suction and irrigation, and other functions. But these features (and the hefty $100,000 price tag) are unnecessary for the initial diagnosis of ear, nose and throat conditions, von Wendorff says.
In 2018, as a mechanical engineering graduate student at Stanford, von Wendorff was working with Smile Train, an international charity that supports cleft surgeries. Through interviews with various clinics, she learned how important it was to view inside the nose in a simple, affordable way. All physicians and patients need is a simple camera and software to analyze the visuals. That's exactly what Scopi is in the process of bringing to market.
The handle of its endoscope can be reused for years, but physicians would attach a sterile, single-use component to the handle to prevent cross-contamination. The endoscope, which is 3 millimeters in diameter, would be placed into the nose to capture data, and Scopi's software would analyze the findings.
Dr. Scott McCusker, an otolaryngologist with the Mercy Medical Group, has expensive "special toys" in his office for deep nasal exams. But most doctors don't have these instruments and/or don't have the training to use them.
"Those two barriers of cost and training are now in the process of being broken," he says.
McCusker decided to serve on Scopi's clinical advisory board after responding to a request for experts in endoscopy on LinkedIn. From there, he connected with von Wendorff and saw value in Scopi's mission to make critical tools more accessible.
"Everyone's had a cold, allergies, sinus infection, and so giving more doctors the access to the tools to really look at that, that's pretty awesome," McCusker says. "It is really exciting to be part of a project like this. It's something I think can help a lot of people and lead to a positive change for the field of medicine."
The startup, which has raised about $1 million to date was part of the 2022 FourthWave cohort — an accelerator von Wendorff says was pivotal in helping her shift her mindset from manager to more of a leader.
"The ability to see other founders and startups doing something similar has been really powerful for me," she says.
Right now, Scopi's products are in design and development. The startup is testing how comfortable and user-friendly they are and preparing to submit for FDA approval. Rather than launching a host of products at once, Scopi is keenly focused on bringing the endoscope and software to the market.
"As I've learned in the industry, there's a tremendous amount of medical device companies that receive FDA clearance, then struggle to commercialize," she says, "so we're focused on commercialization early and working with clinicians to ensure it really does work with our users and in a variety of settings."
–
Stay up to date on business in the Capital Region: Subscribe to the Comstock's newsletter today.