As you drive through the winding, tree-covered roads of the Auburn countryside, you pass dense forests, rolling fields of grapes and beautiful ranch homes nestled deep in the hills. Every few minutes, the foliage parts and you're offered a brief but spectacularly sun-dappled mountain vista. Family-owned wineries and luxurious tasting rooms dot the landscape, affording imbibers an intimate yet authentic place to enjoy the Mediterranean wine grape varietals that thrive in Auburn's rich soil.
That combination of the opulent and the rustic, the cosmopolitan and the country, is a common one for wine destinations around the world. However, the thriving Placer County wine scene, which currently boasts 20 wineries and tasting rooms, features one other element that makes it relatively unique in the region — a companion thriving beer scene. Breweries have operated in the area since the Gold Rush days, but Auburn's identity as a craft beer hotbed has only been cemented in the last year or two. The city now has four breweries, with several more spread out in the greater Auburn area.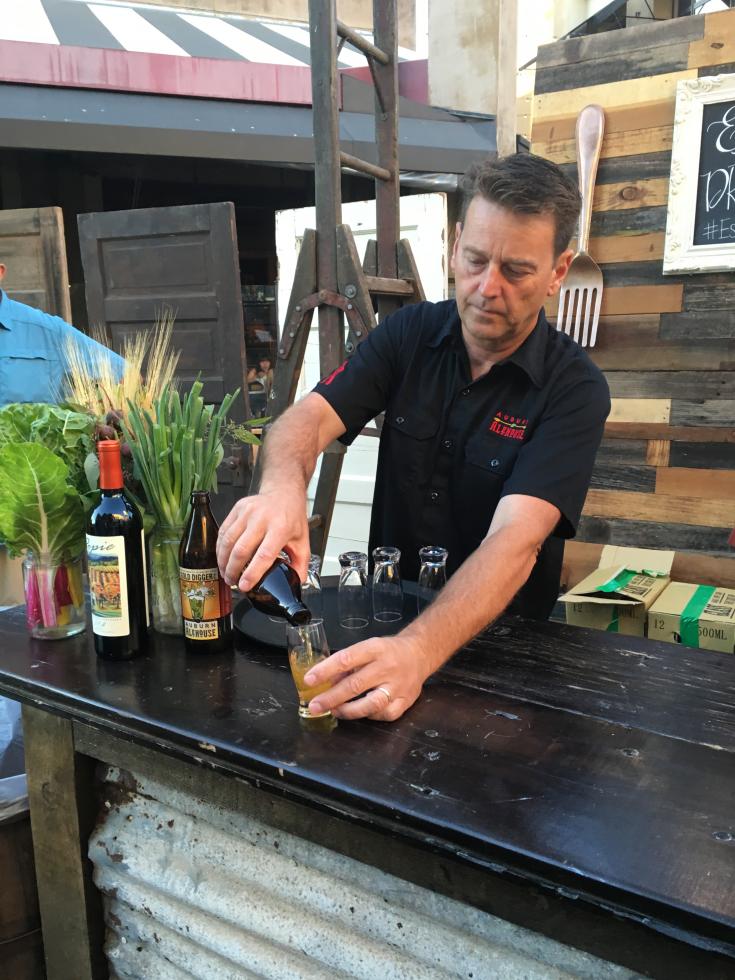 Most regions in Northern California identify with either wine production or beer production, but few identify with both. Napa County boasts 400 wineries but only three mediocre breweries. Amador County contains over 40 wineries, but their first craft brewery opened just two years ago.
"I think that we're breaking the mold," says Jocelyn Maddux of Fork 'N Road Productions, a group that combines marketing and customer education opportunities for breweries and wineries (her family also owns Lone Buffalo Vineyards in Auburn). "We have something for everybody."
Jump back onto those winding wine country roads, and less than 10 minutes later you will arrive in the nondescript business park where two nationally-recognized breweries operate within one block of each other. Knee Deep is the biggest craft brewery in the Sacramento region, internationally recognized for their hop-forward beers, while 1-year-old Moonraker was recently named the ninth best new brewery in the world by the influential RateBeer website.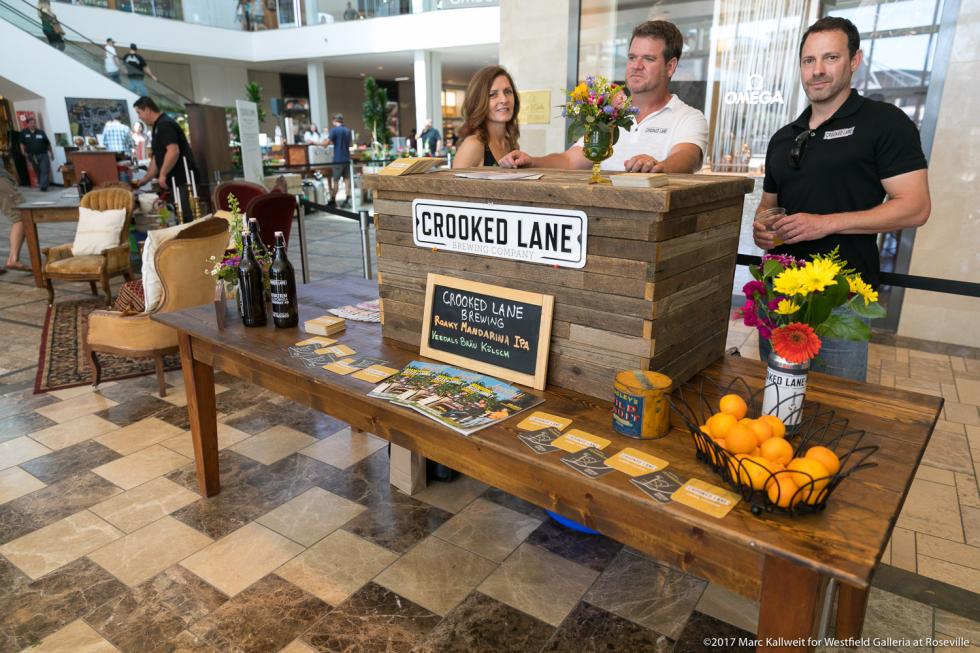 "There are times you can't even get in the Moonraker tasting room," says Mike Moore, competition director for the California State Fair Commercial Craft Competition. "They're one of the first on the West Coast that started the tradition of hazy IPAs." While Moonraker pushes the envelope on newer styles, year-old brewery Crooked Lane Brewing Company specializes in traditional styles, including a doppelbock that took 2nd place at this year's California State Fair.
Decade-old suds stalwart Auburn Alehouse anchors the emerging restaurant scene in Old Town. They used to be the only player in town, but business hasn't been harmed by increased competition, as beer fans who live between Auburn and Sacramento are more often heading to the foothills. "We're seeing a lot of new faces that are only up here because Auburn is such a great beer destination," says co-owner and brewmaster Brian Ford. "If you're making good beer, there's plenty of room."
Renowned Roseville beer bar Final Gravity opened their second location in Auburn in 2015, and only saw business improve as Auburn breweries gained national fame. "On Moonraker can release days, we'll always get a few stragglers that hit us on the way back," says Final Gravity co-owner Kyle Ruthnick. Their proximity to the Placer County wine scene has been another boost. "There's always been a lot of wineries, and we get a lot of customers that do both," he says.
With Goat House in Loomis and the recently opened Hillenbrand Farmhaus in Newcastle, the greater Auburn area also supports multiple farmhouse breweries, a genuine rarity on this side of the country. "I think that Placer County is leading the way for the farm brewery model," Maddux says. "Auburn is really poised for an insurgence of fresh, new and young business ideas."
Several more breweries are slated to open in the area in the coming months, and as more upstarts try to ride the Auburn wave, Ford acknowledges that the bar has been set high. "If they're not making good beer, then they need to figure it out quick," he says. "You've got four good breweries here right now, and I feel like we've set a high standard for the quality of beer in Auburn."
Why is Auburn beer blowing up? Besides the amenable climate, perhaps the appeal lies in the area's clean and balanced water that originates as the Sierra snowpack. "In the brewing process, based on what beer style you're making, you're always going to need to tweak the water profile," says Crooked Lane co-owner Paul Schilling. "There's not a lot of work that we need to do in that regard when it comes out the tap."
Regions in Colorado, Vermont and New York have already claimed the title of "Napa Valley of Craft Beer," but Moore, of the California State Fair, points to Bend, Oregon as a potential model for growth. Less than 100,000 people live in Bend, yet the city supports dozens of acclaimed craft breweries. "You start something good, and that attracts other people, and then it becomes a destination to drink fine beers," he says.
Wine tasting is often an experience shared only by the taster and pourer. A brewery tasting room, however, needs to facilitate the gregariously social aspects of craft beer, making space for interaction and mingling. Room to brew, room to chat and room to sample flights of beer make for highly dynamic spaces that bring to life the distinct personalities of brewers and their art.
The whole DIY video tutorial trend might be good if you want to concoct a hair conditioner with condiments, practice putting on lipstick with crayons or make pencils float in midair. But if you're trying to brew your own beer at home, you're going to need a bit more than a six-minute YouTube clip.