As Comstock's celebrates its 30th anniversary, we take a look back at our most-memorable covers. This is the second of a four-part series published Mondays.
As Comstock's celebrates its 30th anniversary, we take a look back at our most-memorable covers: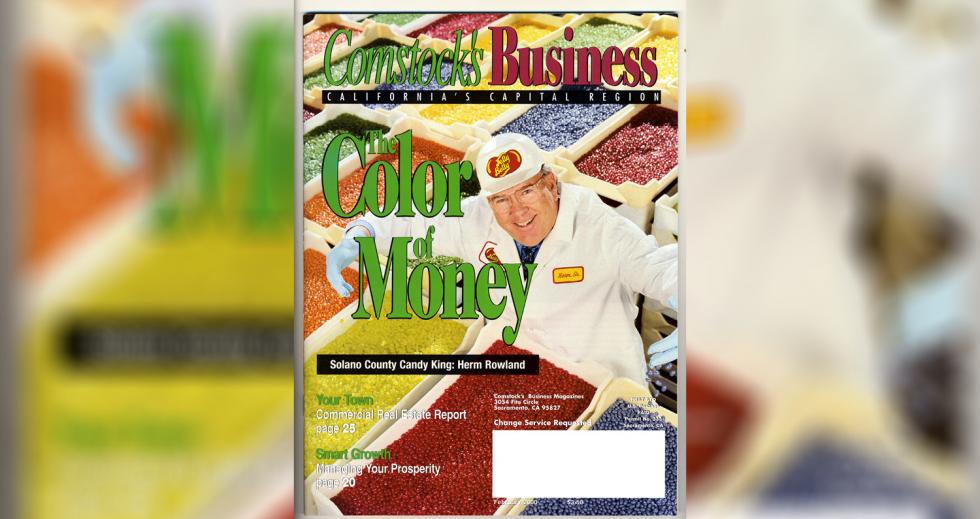 February 2000
Under the cover headline, "The Color of Money," Herm Rowland, whose company makes Jelly Belly candies, was proclaimed the "Solano County Candy King." Rowland's Herman Goelitz Candy Company, featured in a story about the booming county, had recently completed a 30,000-square-foot visitors center at its facility in Fairfield. The company was renamed Jelly Belly Candy Company, after its famous Jelly Belly candies, in 2001. Rowland is now chairman of the board, and his daughter, Lisa Rowland Brasher, became CEO four years ago. In a 2015 story in Comstock's, Rowland Brasher credits former President Ronald Reagan with doubling sales in 1981, when the company supplied 2.5 tons of red, white and blue jelly beans for his inauguration. Reagan had been a fan of the candies since 1966 when he first ran for governor, and they became a staple at the White House during his two terms.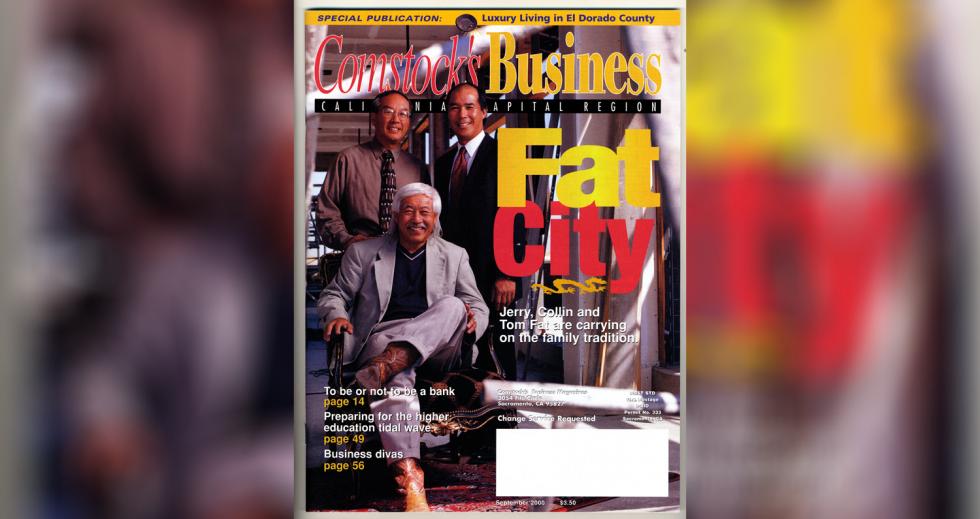 September 2000
Three members of one of Sacramento's most famous restaurant families — Jerry, Tom and Collin Fat — appeared on the cover to reflect the rapid growth of the Asian and Pacific Islander community and its influence on the Capital Region. Frank Fat, Jerry's and Tom's father and Collin's grandfather, had launched his namesake eatery nearly 80 years ago. "Although it's run like a business, we are still brothers and sisters and can't fire each other," Jerry Fat explained. At the time, the family was about to open Fat's Asia Bistro in Roseville. The Fat Family Restaurant Group now owns four eateries: Frank Fat's in downtown Sacramento, Fat City Bar and Cafe in Old Sacramento and Fat's Asia Bistro in Roseville and Folsom.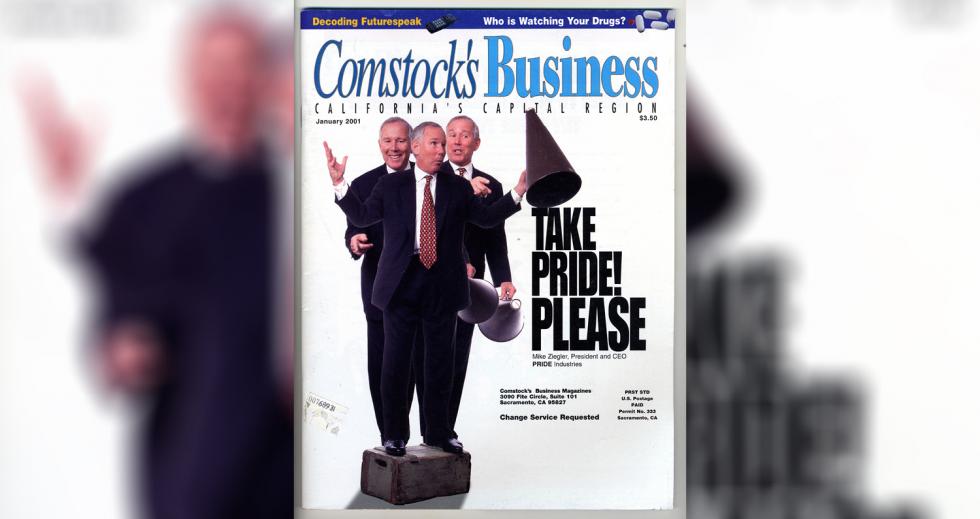 January 2001
Mike Ziegler, president and CEO of Pride Industries, weighed in on a cover story about productive workplaces. Ziegler, who had been with Pride for 17 years, talked about his 3,000 employees, including 1,700 with disabilities. "Sometimes a person's disability is obvious and sometimes it's not," Ziegler said. "The mission of this place is to give jobs and hope to people our society treats as invisible — and to give them the chance to blend in with people and work alongside them." Ziegler still is CEO of Pride, which has business partnerships in 16 states and has been recognized by Indeed.com as one of the "Best Nonprofits to Work For."
December 2002
Marcy Friedman earned cover recognition for her role as co-chair, with husband Mort, of a campaign to raise $60 million to $70 million for the construction of a 100,000-square-foot expansion of the Crocker Art Museum. "We need to think about the art and cultural legacy we are leaving for the next generation," Friedman said. "We have to start thinking that our region deserves to have a world-class museum." On Oct. 10, 2010, the Crocker opened the 125,000-square-foot Teel Family Pavilion, more than tripling the museum's size. The expansion also allowed the original historic building's entire first floor to become the museum's education center. Friedman continues to serve on the Crocker's board of directors; her husband died in 2012.
—
This is the second installment in a four-part retrospective series in celebration of Comstock's 30th anniversary. To see the entire series, click or tap here.