As Comstock's celebrates its 30th anniversary, we take a look back at our most-memorable covers.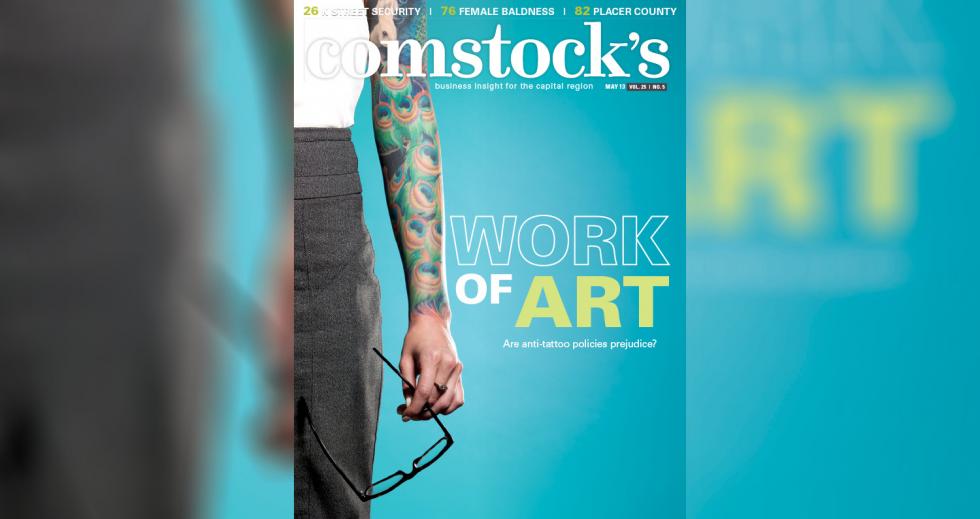 May 2013
The vibrantly inked arm of Leidhra Johnson, then-social media manager for Uptown Studios and current engagement manager for the Greater Sacramento Economic Council, graced the cover for a story about anti-tattoo policies in the workplace. The story reported 31 percent of employers said they were less likely to grant a promotion to someone with a visible tattoo. "My knowledge, my skills are so much bigger than my appearance. And that's what I'm selling," said Johnson in the story. A recent Harris Poll found approximately three in 10 Americans have a tattoo, and a University of Miami survey in 2018 of more than 2,000 people found that those with tattoos were no less likely to be employed than their uninked counterparts and that average earnings were the same for both groups.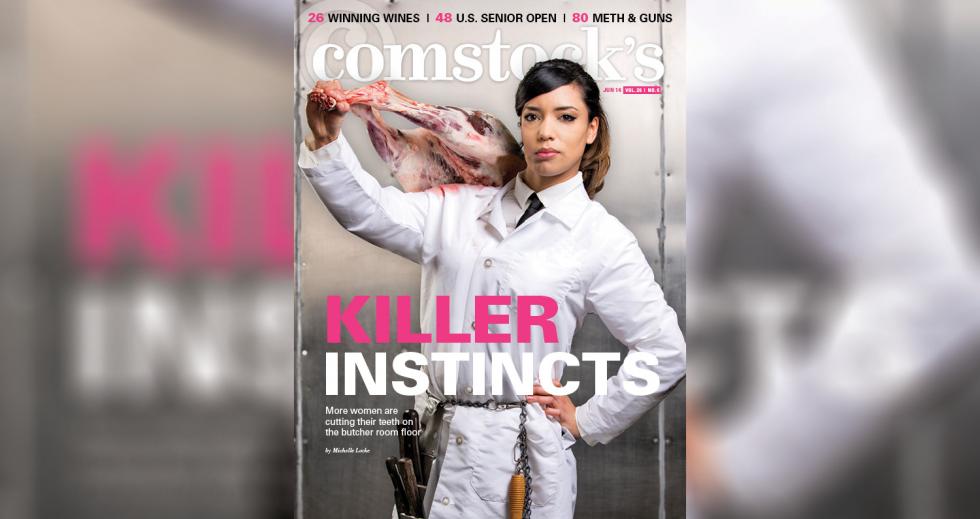 June 2014
Cindy Garcia, a student employee of the Meat Laboratory at UC Davis' Department of Animal Science, was in the spotlight for a story titled, "The Eager Cleaver," about the increase of women butchers in a field long dominated by men. "I came here, I took the class, and I was like, 'Hey, I'm good at this!''' Garcia said. "I get to talk to people who are taking the meat home and say, 'Hey, I killed your pig.''' According to the story, about 50 percent of the lab's students were women. Now 28, Garcia works as a butcher at the Davis Food Co-op and as an assistant at the Meat Lab. She also will compete as a member of the under-31 division in the biannual World Butchers' Challenge at Golden 1 Center in September 2020.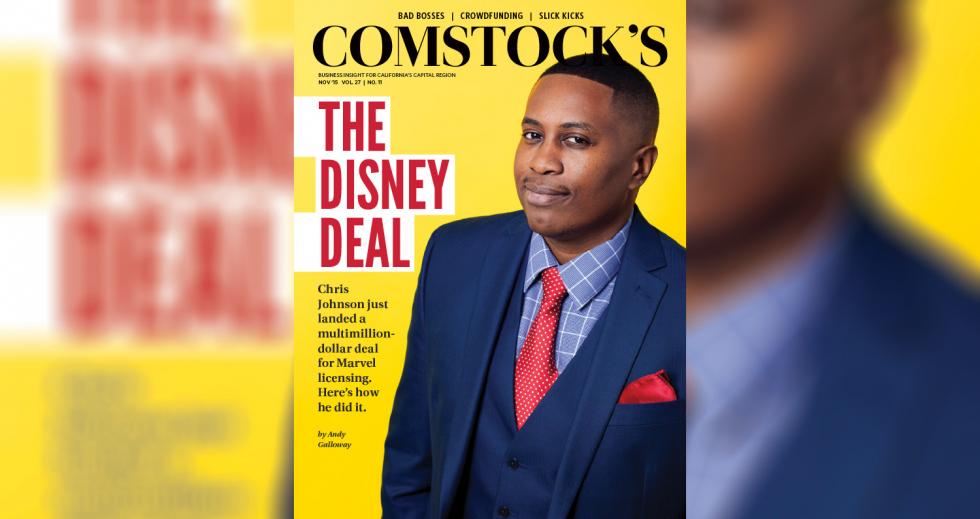 November 2015
Chris Johnson, a wildly successful entrepreneur in the microwavable-food industry, launched into fame when Mark Cuban offered to invest in his Rapid Ramen Cooker on "Shark Tank." That was two years before he graced our cover after landing a licensing deal with Disney for use of its Marvel superheroes on his products. The Rapid Ramen Cooker and Rapid Mac Cooker sold 2 million units in the 2005 back-to-school season, according to Johnson. Ironically, Johnson didn't accept Cuban's offer because, he now says, he wanted Cuban's mentoring more than his money, and "he's a very busy guy." Besides, Johnson says, he received "all that exposure without giving away a piece of the company." Rapid Brands has expanded its product line to include cookers for brownies, eggs, rice, oatmeal and other food items. Johnson also is CEO of The Johnson Group, a staffing agency he founded in 2006.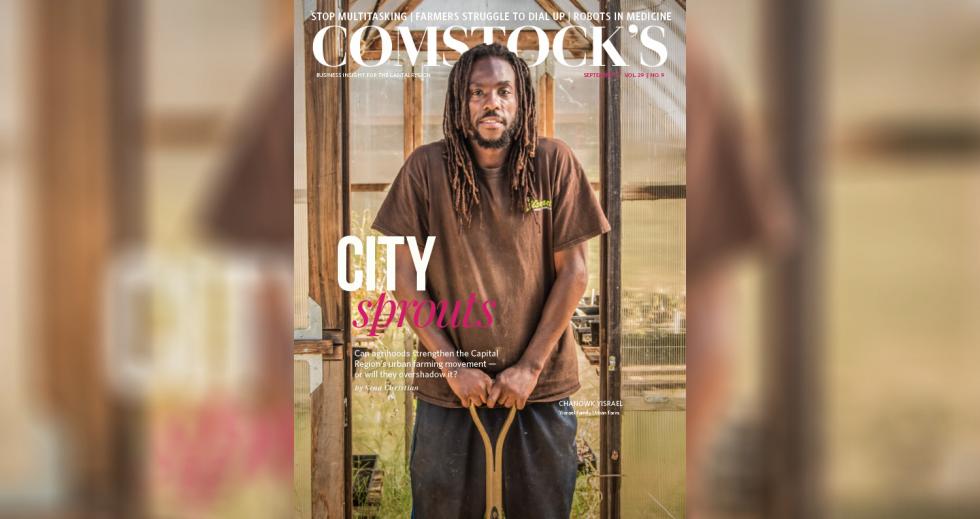 September 2017
Chanowk Yisrael originally turned the backyard of his Oak Park home into a garden to feed his family. But as his vegetable rows and fruit trees grew, so did his interest in small-scale farming as a way to improve the local food system. He was joined in his efforts by Soil Born Farms and the Center for Land-Based Learning. Our story took a look at the Sacramento region's urban farming movement 10 years into it — and how some cities had passed ordinances to allow this activity, and a few private developers embraced farms as part of their planned communities. "It really is critical to have all these stakeholders at the table," said Amber Stott, founder of the Food Literacy Center, adding that improving the food system "is a century-long movement, and we're just at the beginning of it." The Center for Land-Based Learning recently announced plans to build a $4 million state headquarters in Woodland.
August 2018
The success of "Lady Bird," the Oscar-nominated cinematic love letter to Sacramento from hometown sweetheart Greta Gerwig, was cause for celebration among the city's boosters. At the movie's peak, Mike Testa, CEO of Visit Sacramento, was doing three national or international interviews about the movie each week. "The publicity we received from the movie isn't something we could have afforded to buy," Testa said. "It has created demand for Sacramento among people who may not have had us on their radar." As "Lady Bird" fever peaked, Visit Sacramento partnered with Wide Open Walls to commission a mural, inspired by the movie's poster, at the intersection of 16th and I streets. The mural, by Maren Conrad, became a hit online after it was shared on Instagram by the film's official account.
—
This is the final installment in a four-part retrospective series in celebration of Comstock's 30th anniversary. To see the full series, click or tap here.