As Comstock's celebrates its 30th anniversary, we take a look back at our most-memorable covers.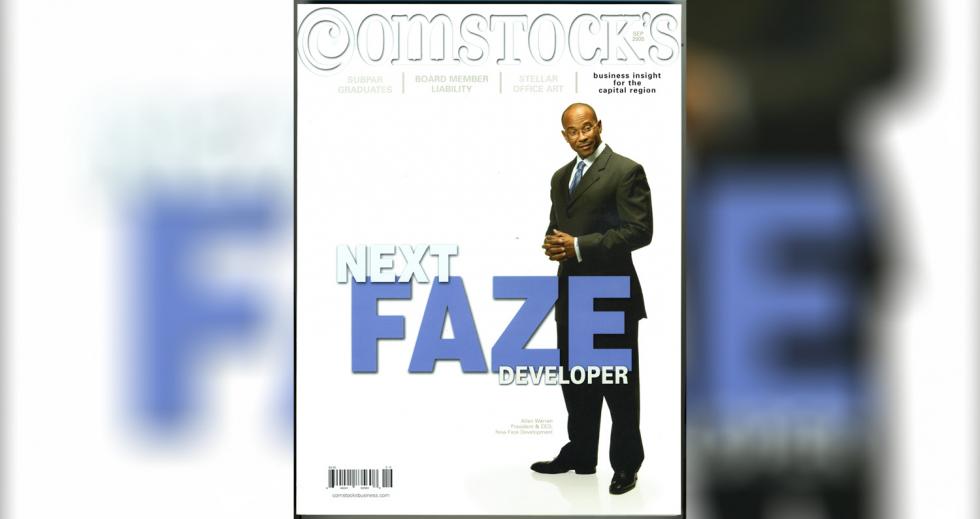 September 2005
Allen Warren wore a tailored suit beside the headline "Next Faze Developer." Warren was raised in Del Paso Heights and launched New Faze Development from his mother's home in 1990. By 2005 he had moved the headquarters into a 6,700-square-foot building on Del Paso Boulevard. Though he received favorable media attention for his affordable-housing projects, by 2005 he had developed higher-end residential projects in Antelope, Elk Grove and Granite Bay. "New Faze has real estate holdings from Chico to Visalia," he said. "In order to remain competitive, you have to continually identify opportunities." In November 2012, Warren successfully ran for a seat on the Sacramento City Council, representing District 2, and was re-elected in 2016.
February 2008
Amador Bustos, president and CEO of Bustos Media, portrayed an air of confidence that comes with running a media company that owned 25 radio stations and three television stations in eight states. Bustos and his brother, John, launched Z-Spanish Radio Network in 1992, growing it from one station to 32 in the nation's top 25 markets. After selling Z-Spanish, they launched Bustos Media, backed by $103 million in equity capital. "I would say we are in the fifth inning of our company building," Amador Bustos said. "All it takes is a well-focused acquisition strategy and properly funded operation plan and … the ability to execute said model. I believe my brother and I have all three." The recession hit the company hard, leading to a takeover in 2010 and being rebranded Adelente Media Group. The Bustos rebounded and Bustos Media, now headquartered in Portland, owns 25 radio stations, including an FM station in Chico, according to Radio and Television Business Report.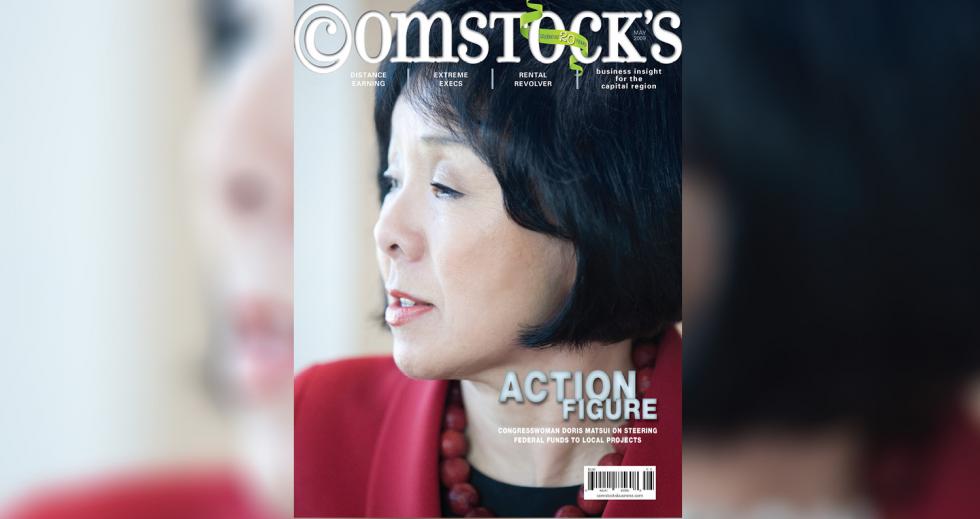 May 2009
Congresswoman Doris Matsui, dubbed "Action Figure" on the cover and "Lady of the House" within the pages, was lauded for her ability to steer federal funds to the Capital Region and work across the political aisle. "Sacramento is the (nation's) laboratory," she said, noting regional issues that were also concerns in Congress. "There is synergy that we can have here." When her husband, Bob — elected to 14 terms in Congress starting in 1978 — died of a rare blood disorder in 2005, Matsui ran for and easily won his seat in a special election. She was sworn in on March 10, re-elected to a full term in 2006 and has been re-elected four more times. She's a senior member of the House Energy and Commerce Committee, serving on the Health, Environment and Climate Change and Consumer Protection and Commerce subcommittees and is vice chair on the Communications and Technology subcommittee.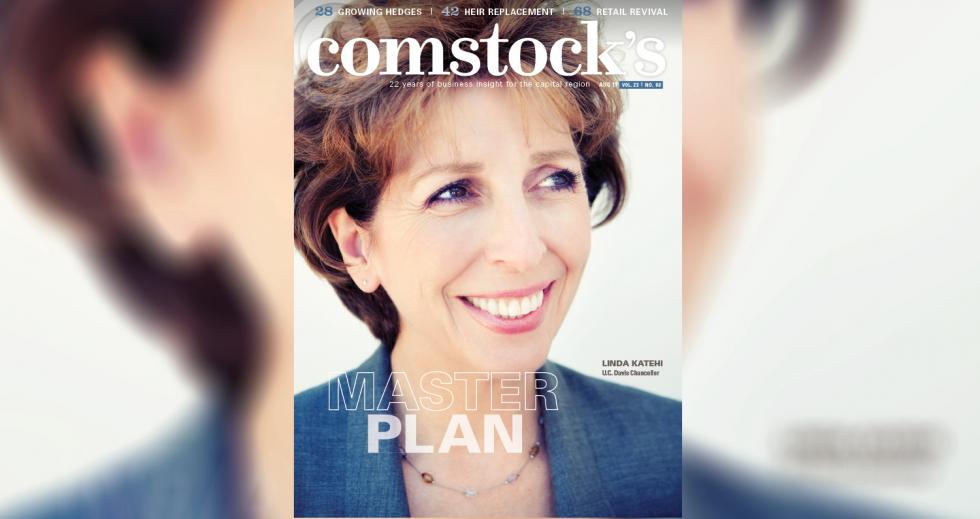 August 2011
Linda Katehi, then the chancellor at UC Davis, was touted as a "Master Planner" for her proposed strategy to grow and prosper the institution during her second full year at the helm. "State funding has been so unstable and uncertain," she said. "The sooner we get off that dependency, the better we will be. … So we must plan accordingly." Her plan included four-year goals of raising $1 billion from 100,000 donors and growing student enrollment from 33,000 to 40,000. Katehi resigned as chancellor Aug. 8, 2016, over scrutiny of her affiliation with private colleges and alleged violations of conflict-of-interest rules. One year later, she returned to the university as a distinguished professor, teaching electrical and computer engineering. Last fall, almost 40,000 students were enrolled, according to UC Davis.
—
This is the third installment in a four-part retrospective series in celebration of Comstock's 30th anniversary. To see the entire series, click or tap here.