Erica Manuel
Executive director and CEO, Institute for Local Government
In 2018, Erica Manuel walked across a stage to receive a national community service award from the American Public Power Association for spearheading a volunteer program she started while working at SMUD, one of the largest community-owned utilities in the United States. She led the corporate citizenship program, encouraging workers to give back to their communities. One-thousand workers had participated in this groundbreaking program for SMUD, donating 20,000 hours.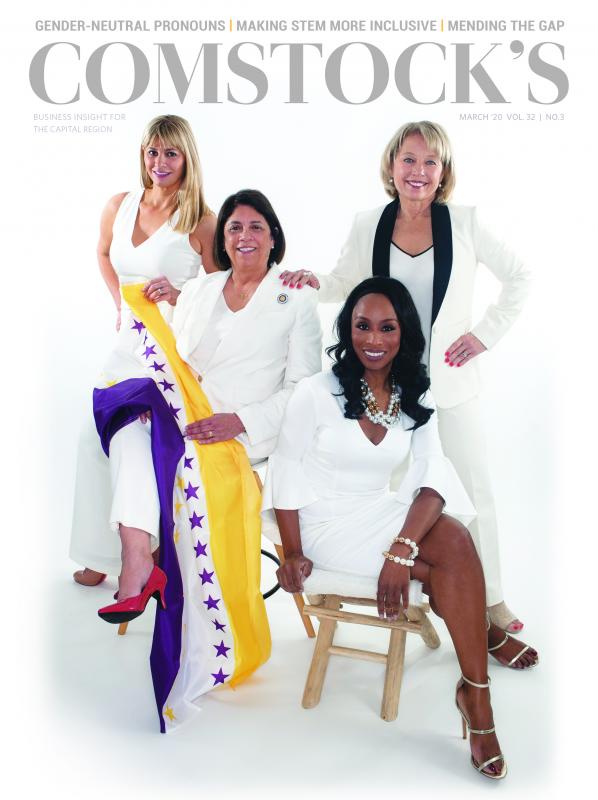 This story is part of our 2020 Women in Leadership issue. To explore the issue, click here.
"Hundreds of nonprofits got support from workers who worked in the community who donated their time," Manuel says. "(The award was) based on our history of moving the utility industry forward and leading the way to connecting the community to what utilities do."
Manuel has incorporated that concept of giving back in her current position as executive director and CEO of Institute for Local Government, a statewide nonprofit that advises city and county governments in California how to succeed. "We're teaching them at the seat of power how to better operate as a public agency to encourage community engagement," she says.
Manuel began working at 14 years old, babysitting at her mother's home-based day care center and at her church in Newman in Stanislaus County. She worked through college, paying for her education at Stanford University until the money ran out during her senior year. Her aunt and uncle invited her to live with them in Sacramento while she saved enough money to finish college. After graduating from Stanford in 2000 with a degree in economics, she worked in public relations, communications and reputation management for Edelman in Sacramento.
Her experience there led to her recruitment by Gov. Arnold Schwarzenegger's office to become the public relations manager at Cal Expo in 2003, after a disturbance broke out at a black culture day at the California State Fair. She held a news conference to address the situation and created programs for young black people, including Step Up, where they became ambassadors to the fair. Manuel later became assistant general manager of Cal Expo before joining SMUD in community relations in 2010. She's been with the 65-year-old Institute for Local Government since January 2019.
Leading by example, Manuel says no job is too small. "In every role I've ever played in, I've taken out the trash, washed the dishes, swept the floor, hauled things in my car and driven people home," she says. "No one is better than another."
Manuel says her biggest accomplishment is the way she's managed to find a work-life balance to be present for her teenage son and attend his sporting events. "I'm able to do the work that I love and have the family I love," she says, "and still be able to have pretty significant impact around this region."
–
Get all the profiles in our biggest-ever Women in Leadership issue delivered to your inbox: Subscribe to the Comstock's newsletter today!
"I do bills that are tough, and I'm not doing the ones that you see on the front page of the papers," says California Assemblywoman Cecilia Aguiar-Curry, who has authored or co-authored 49 bills.
Olivia Kasirye, public health officer of Sacramento County, is often called on to be a stable figure at the center of a crisis.