Melissa Jones
Managing partner, Stoel Rives
Melissa Jones says she is "one of those weird people" who loved law school, so it stands to reason that she's now running one of the 200 largest law firms in the country. She took over as managing partner at Stoel Rives this January, starting a four-year term, and it's her favorite challenge yet.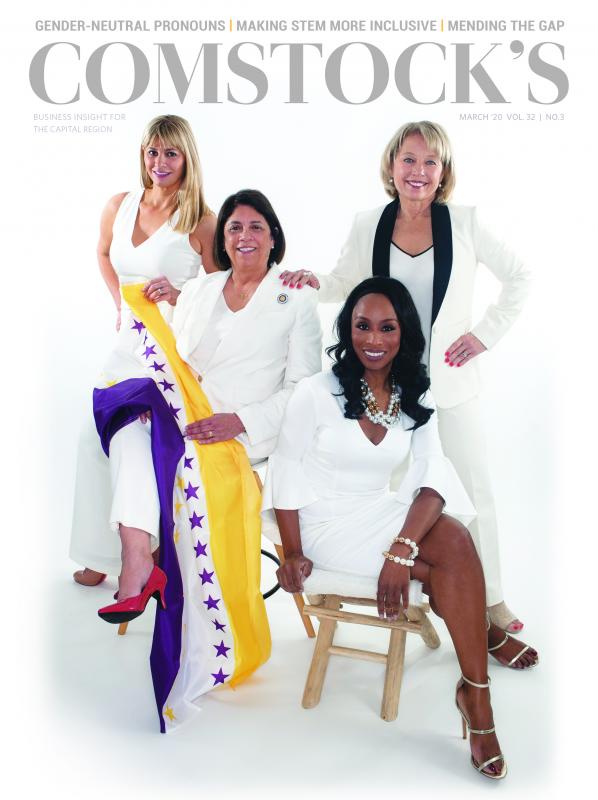 This story is part of our 2020 Women in Leadership issue. To explore the issue, click here.
No stranger to management positions, Jones had already spent the previous five years as office managing partner for the firm's California offices in Sacramento, San Francisco and San Diego, as well as serving on the firm's executive committee and as chair of the partner compensation committee. She did all this while also juggling her work as a trial lawyer on complex litigation cases focused on Proposition 65 compliance. In her new position, Jones relies on that experience to oversee about 375 attorneys nationwide. She is one of only 24 women in the top position of an Am Law 200 firm (the 200 highest-grossing law firms in the United States as ranked by The American Lawyer magazine).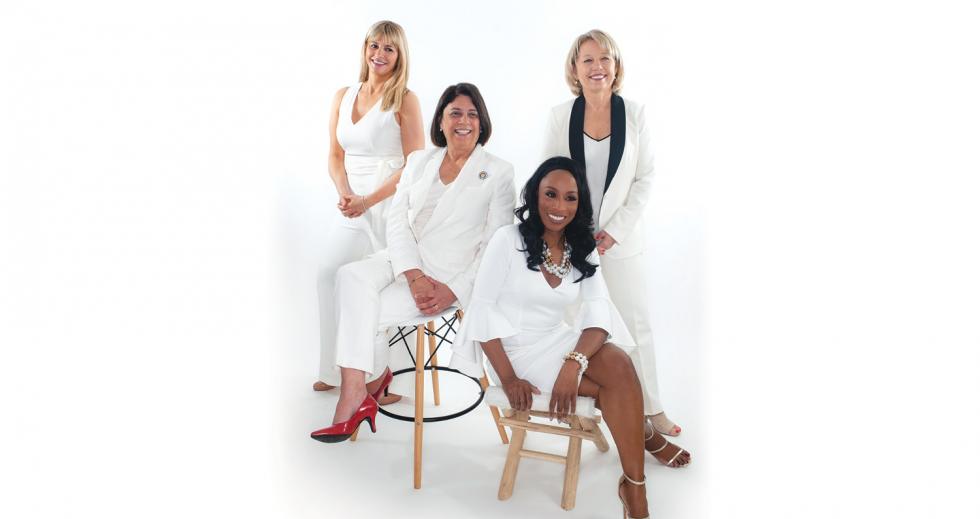 "I oversee everything from the recruitment and development of talent to budgeting, innovation and strategic growth to providing excellent client service," says Jones, a Bay Area native who developed an interest in law as a student at Chico State while volunteering at a clinic that provided free legal services to women who experienced physical abuse. She attended law school at UC Davis. "I also visit our other offices — we have 10 in seven states. Our largest, in Portland (Oregon), is more than 100 years old. I really like to spend time with our partners, attorneys and staff to connect with them."
Emotional intelligence is key for Jones in her many roles, as is the ability to try to put herself in others' shoes — "to understand the problems keeping them up at night," she says — as well as "never asking someone to do something I wouldn't do myself."
Jones is also deeply involved in the local legal community, which she chose to remain part of eight years ago when her former firm Morrison & Foerster — where she had worked as litigation partner for 10 years — closed its Sacramento office and she took a position with Stoel Rives. She has also done stints as president of the Sacramento chapter of the Federal Bar Association and as the chair of the Eastern District Conference.
"I've been here for 20 years now," Jones says. "We have a lovely legal community. I'm happy I made the right decision to stay committed to this region."
–
Get all the profiles in our biggest-ever Women in Leadership issue delivered to your inbox: Subscribe to the Comstock's newsletter today!
Among private law firms, a dam is about to break. According to research by two Los Angeles legal marketing experts, 96 percent of leaders at the country's biggest 100 private practices are baby boomers or older. But many of their clients are younger.
Even in the best economy, employers fight a financial tug of war with the people who work for them. One side wants more pay and benefits while the other side wants to trim costs. When the economy takes a nose dive, though, the tug of war can get a lot rougher. State and local government jobs are getting much of the attention in Sacramento this year as furloughs and layoffs have increased tension with workers. But Sacramento's private sector has seen temperatures rise, too.