When Michael Passmore and his wife, Vandy, bought their first 40 acres of raw land with no electricity or running water in Sloughhouse in 2005, he never imagined he'd become a celebrated fish farmer providing pond-to-fork service to a niche market of elite chefs.
More than a decade since buying the land, his caviar ends up on the plates of restaurants like Ella, Grange and Kru.
"The secret to Michael's success is his customer service to the individual restaurants. He takes care of their needs … That can be difficult for a lot of mainstream distributors that deal in bulk. Michael specializes in small specialty needs and he will work hard." Ken Beer, owner, The Fishery
"The secret to Michael's success is his customer service to the individual restaurants," says Ken Beer, a leading expert in aquaculture, who Passmore says has been a mentor to him. "He takes care of their needs … That can be difficult for a lot of mainstream distributors that deal in bulk. Michael specializes in small specialty needs and he will work hard."
Developing this business niche didn't happen overnight — it wasn't even Passmore's initial plan. At the time of his land purchase, Passmore planned to enroll at Lincoln Law School of Sacramento to practice agricultural, environmental and water law. But he knew from his heritage of Texas ranchers he could farm his land just enough to cover the cost of the property. He didn't know what he would raise until he met Beer, his new neighbor and whose work has been fundamental to U.S. farmed sturgeon and caviar industries. (Beer owns The Fishery, one of the largest suppliers of caviar sturgeon in the nation.)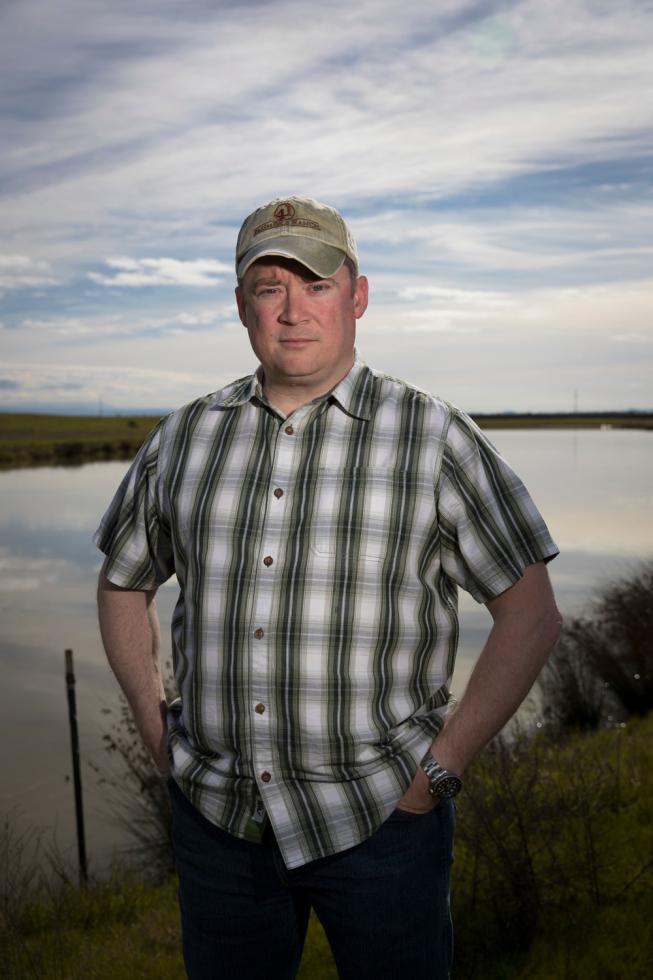 With the advice Passmore received from Beer, he forged his own path to become the first in the Capital Region to provide sustainably-raised, locally-sourced seafood that chefs could custom order.
The Early Years
Developing Passmore Ranch — even on a small scale — involved a steep capital investment, and bankers couldn't see the vision, while venture capitalists wanted multiples on their investment. But farming requires patience, Passmore says. He and Vandy bootstrapped to open Passmore Ranch in 2005. Back then, he had no intention of expanding beyond an annual harvest he could sell to local fish farmers to supplement their stock.
California's aquaculture is a $200 million industry, according to the last U.S. Census Bureau in 2012. Local fish farmers primarily sell live fish to Asian fish markets, like 99 Ranch Market in Sacramento, and stock recreational lakes and ponds throughout the state.
In 2007, Passmore restructured his business plan to accommodate employees and growth, and left law school after one year to pursue fish farming full-time. He knew he needed a market that suited his small-scale ranch and found the inklings at a San Francisco farmers market. He was struck by the staggering number of people — but no one was selling fish.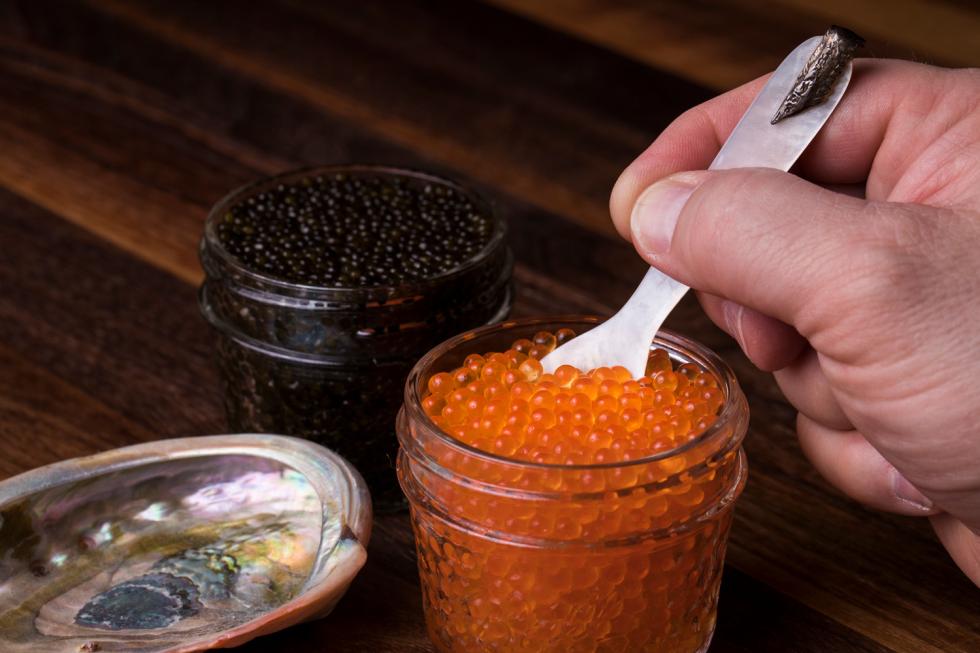 He debuted his live fish at the farmers market at Southside Park in Sacramento in 2007. "I was going to be the farmers market fish king," he laughs, as he recalls his well-intentioned plan. He quickly realized he couldn't sell enough at the market to be profitable, but he began to learn what was important to potential customers.
Chef Randall Selland frequented the market, purchasing fresh ingredients directly from vendors, including Passmore's fish. Passmore didn't realize the chef was one of Sacramento's key culinary players until Selland introduced himself one day and called that afternoon to ask Passmore to deliver some fish to his restaurant, The Kitchen. "That was our very first delivery ever to a restaurant … [It was] the genesis of what is now our business serving chefs," Passmore says.
In 2008, Passmore Ranch received critical funding from a loan manager at the U.S. Department of Agriculture's Farm Service Agency, he says. Passmore now has a small team of fewer than 10 employees, and serves some of the finest chefs in Sacramento, the Bay Area, Napa Valley and Southern California — many of whom are James Beard Foundation award winners and Michelin star chefs. While Sacramento accounts for about a quarter of his business, that's increased since the Golden 1 Center opened downtown, he says, adding to the more than two dozen local restaurants he serves, including Mulvaney's B&L, Hawks Public House and Lucca.
Passmore — a self-described maniac when it comes to quality and standards — nurtures his relationships with the professional chefs he serves. He often works alongside them to understand their specific preferences for how they want their fish, caviar and cured roe. This gives him insider knowledge necessary to serve each chef that is customized to their menu, flavor profile and price.
"He provides a great product and understands the importance of relationship," says Josh Nelson, CFO and co-owner of Selland Restaurants. "He will bend over backwards to make sure things work for his restaurants and chefs."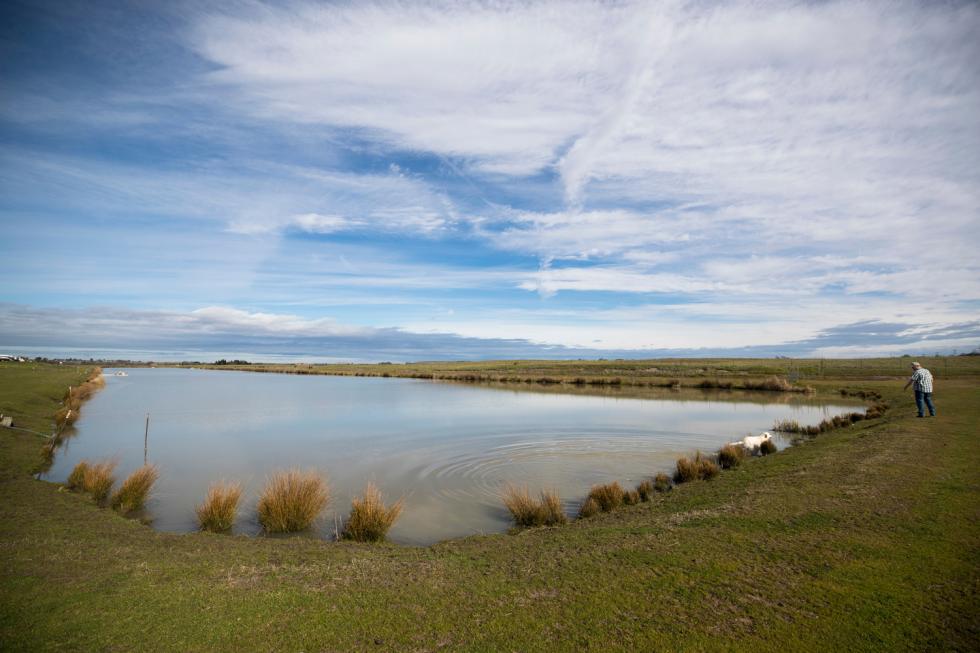 Growing a Sustainable Business
Today, Passmore raises five species of fish — black bass, striped bass, silver carp, channel catfish and white sturgeon along with its caviar — in 80 million gallons of water on his expanded 84-acre ranch. Farming fish reduces the overfishing of oceans and the carbon footprint of wild-caught practices. To compensate for the amount of water required, Passmore Ranch recirculates water and uses little groundwater, a method he learned from Beer.
To meet demand and grow, Passmore supplements his supply with species like steelhead, rainbow trout and salmon through partnerships with local fish farmers, including Beer.
Serving a high-profile clientele gives the perception Passmore is steeped in success. But he says he's no different than any other business figuring out how to overcome challenges of growth. For the past four years, Passmore Ranch has seen 30 percent increases in sales year over year — but Passmore says the investments needed to keep up with growth meant business was still a struggle.
"If I didn't possess a certain stubbornness, we could have very well folded years ago," he says. He met with advisers to understand why the ranch was growing, but still chasing profitability, he says. He learned he wasn't properly capitalized for growth.
Caleb Counts, a private investor, is passionate about the Sacramento food and drink scene. One of his favorite dishes is Passmore's sturgeon served three ways at Kru — sturgeon nigiri with sturgeon skin chicharon topped with a dollop of caviar. When he learned Passmore was looking for investors, it was an obvious choice for him, he says. "I'm never going to retire off this investment … but this one has personal interest."
With the additional funds, Passmore restructured his debt and his business plan to use the working capital to grow within the ranch's bandwidth. That may mean postponing larger clients, direct sales and additional offerings — he hopes to eventually offer vegetables grown aquaponically on the ranch — until it makes sense economically.
It's a long way from those early years on the ranch when Passmore's favorite moments were out in the water working with his fish on a cold, winter day.
"I wouldn't have believed you if you told me my day-to-day role wouldn't be in the water with the fish," Passmore says, "but to serve a growing staff, a team that's smarter than me, supporting them and figuring out how we're going to grow responsibly … That's not necessarily a bad thing. It's just the evolution of a business."