Shiloh London is an early riser of the extreme variety. She wakes up at 4 a.m., spends a few minutes in silence over black coffee, laces her sneakers and literally trains for a marathon. Afterward she connects with her running mates over coffee — all before a full day's work.
"It's a long day but I love it, and when I don't do it, I don't feel quite right," she says. "It's something that's really fulfilling for me on a daily basis. When it's not fun anymore, I won't do it."
Then London heads to downtown Sacramento, where she serves as executive director of the California Grocers Association Educational Foundation. She showers and switches from running gear to business attire, which includes four-inch heels to elevate her 5'4" frame. You won't find her wearing any other shoes — it's one or the other.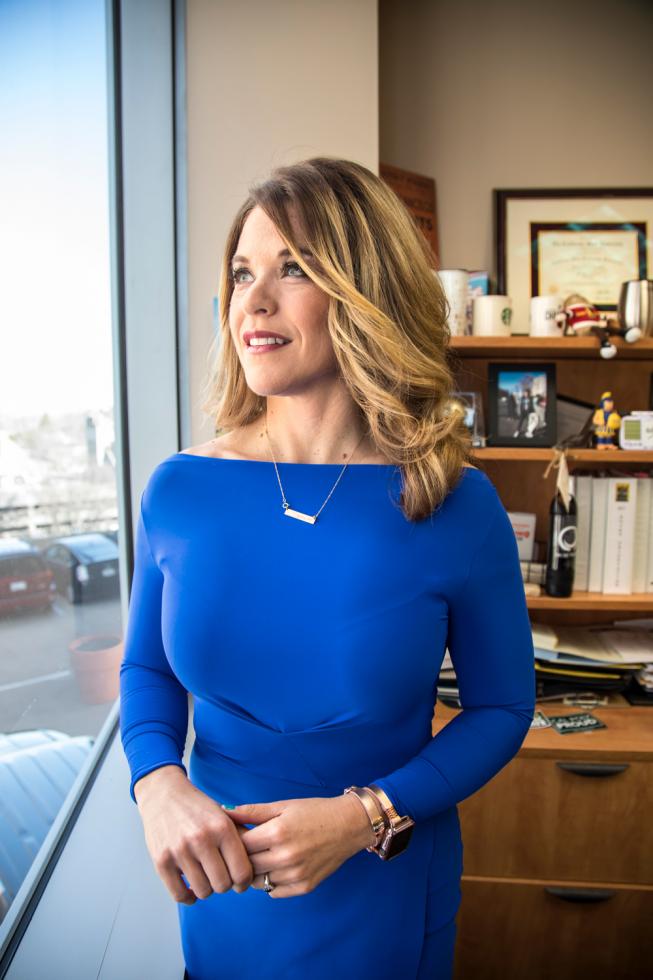 She extends the same determination and passion to her career serving, representing and educating grocery industry members, and advocating on their behalf at the state and local level.
Her job is to raise and donate nearly $850,000 annually in scholarships, grants, training and continuing education opportunities to CGA member employees and their families to advance their educational goals, while offering educational programs for the grocery industry. "I always say the hardest part of the job is giving away free money," she jokes.
The CGA represents more than 300 retail members operating more than 6,000 food stores in California and Nevada, and about 150 grocery supplier companies.
The CGA board of trustees created her role in 2012 to grow the educational foundation and be more strategic in fundraising and management. At the time there was just one other CGA educational foundation staff member. Keri Askew Bailey, senior vice president of government relations and policy at the CGA — and the only other woman on the senior management team — immediately had a good rapport with London.
"I told the CEO, 'I don't know who the other candidate is, but [London is] who we need to pick," Bailey says. "She's very capable and competent at what she does. If there's a new idea and she thinks it's going to bring value to the organization, she's fearless and will give it a try."
During her time at CGA, London has taken the nonprofit organization to new heights. When the education foundation celebrated its 25th anniversary in 2017, the idea of a scholarship endowment arose among industry members. Within two months, $350,000 was raised through phone calls and reaching out to industry partners, and the annual gala.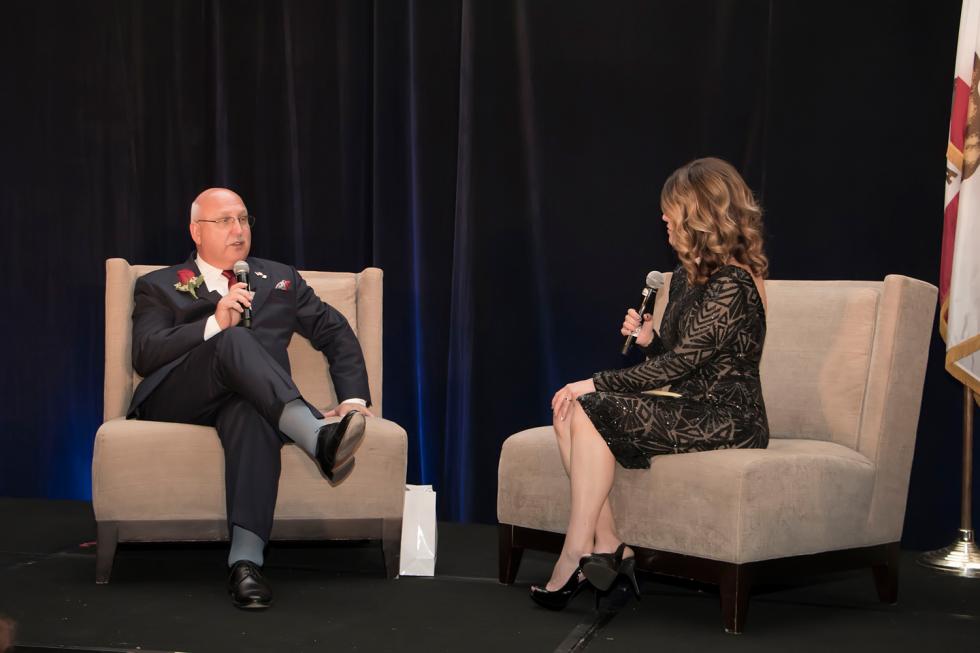 This year, the first $10,000 annual scholarship — generated by interest from the endowment's funds — will be awarded to one person pursuing a career in the grocery or grocery-related manufacturing industries, with the requirements that he or she is a full or part-time employee, or the dependent of an employee, of a CGA member company.
Employees received more than $750,000 in tuition reimbursement and were awarded $2.8 million in scholarships since London started in 2012. And in 2017, the educational association granted $201,000 to industry employees in tuition reimbursement alone, compared to $151,000 in 2016.
She's also helped create workplace harassment training specific to the grocery industry, with applicable examples (at the checkstand, warehouse and back of the store) as opposed to an office environment. By state law, employers with 50 or more employees must require such a training, but the training available was generic. London also plans to create more specialized trainings for the industry on subjects such as safety and liability.
"We oftentimes mute ourselves. But there's a balance — if we don't shine the light on ourselves, we assume someone else will, but they don't always." Shiloh London, executive director, California Grocers Association Educational Foundation
One of the looming challenges London and the grocery industry face is attracting the next generation of workers to accommodate a rapidly-changing customer experience. What was once a weekly trip to one neighborhood grocery store now has competition from online retail giants such as Amazon, and big-box stores like Target and Walmart that have incorporated food into their business models.
The grocery stores and supplier companies must meet that shift by offering something different, such as in-store nutritionists, health experts and online platforms that offer alternatives to the in-store experience. An investment in an employee's four-year degree is becoming less relevant than an investment in a certification or leadership training, London says.
So when it comes to attracting that future workforce, London sees the need to invest in non-traditional professional development opportunities: for example, someone with a nutrition background who can better assist customers with thyroid issues looking to alter their diet.
Those who know London describe her similarly — as supportive, honest and unafraid to get to the root of a problem. She puts her heart and soul into everything she does, whether it's running, work, her relationship with her fiance and family. Colleagues say she is someone you turn to for guidance. She's confident and keeps confidences well, is tactful, professional and a savvy networker.
"She doesn't coddle me," Bailey says. "It's not a go-along to get-along relationship. She's supportive, but in a way that can help other people, or me, improve as well."
London's professional past includes working for motivational speaker Tony Robbins. She also did a short stint with the Sacramento Kings and Monarchs in the community relations department. One of her first jobs, at 16, was as a Safeway grocery store clerk, which seems to lend her a bit of credibility among industry insiders.
Friend and fellow running mate Tamara Torlakson, who runs her own event planning company, met London in 2016 and today they run with the same group — the Sacramento chapter of Arete Running Club — in East Sacramento.
"She's definitely the person you go to when you need to figure something out," Torlakson says. "I have not worked with her professionally, but we're in the same circles and I can tell as a connected person myself, that she's connected and well regarded. She knows how to connect people to one another."
As a woman in leadership, London says she has learned to allow herself to own her mistakes, which makes it easier to celebrate her accomplishments. "We oftentimes mute ourselves," she says. "But there's a balance — if we don't shine the light on ourselves, we assume someone else will, but they don't always."
When she worked for Tony Robbins, he had everyone in the meeting write out a "musts" list, as it related to personal relationships and work. That has stuck with her, knowing what she considers deal breakers, and what are absolute requirements. This list reminds her not to compromise on her values, she says. "And if someone's asking you to, it's not the place you should be."
Will you buy groceries from Amazon? Tweet us @comstocksmag
In leadership, critique itself matters less than what you do with it.