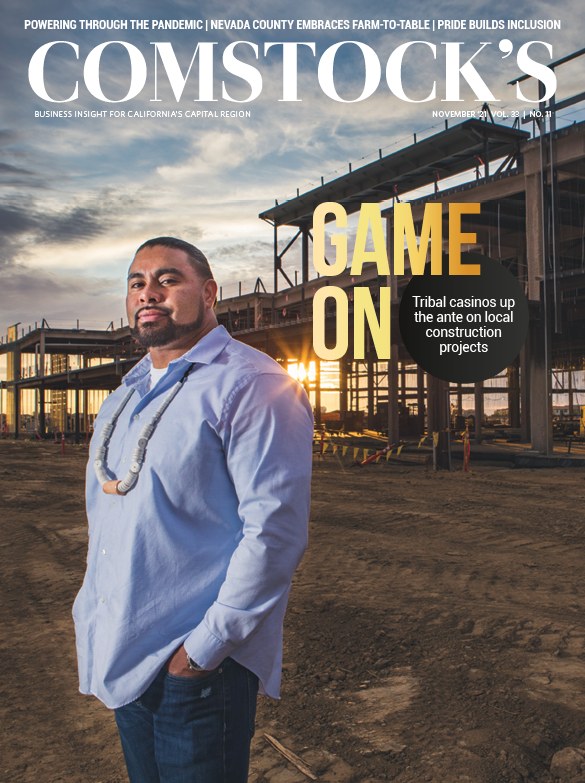 This story is part of our November 2021 issue. To subscribe, click here.
Be quick, be focused, be in touch. This is how UC Davis Chancellor Gary S. May runs a sprawling campus of 39,000 enrolled students, which contributes $8 billion annually to California's economy, according to the university. "I never take my eyes off of being in close contact with the constituents of UC Davis," May says. That means constant meetings and never-ending email — to the tune of several hundred emails a day. He reads them all, and he responds ASAP. "I'm just obsessive-compulsive about that. I just like to have my inbox empty or close to empty every day." This is how he gets it done.
5AM — Immediately checks email,
responding to anything urgent.
5:30AM — Runs or walks to the UC Davis Activities and Recreation Center. Lifts weights — a mix of machines, free weights, and calisthenics to work his core, legs and upper body.
6:30AM — Cleans up, dons suit and tie, wolfs down a breakfast of high-fiber cereal.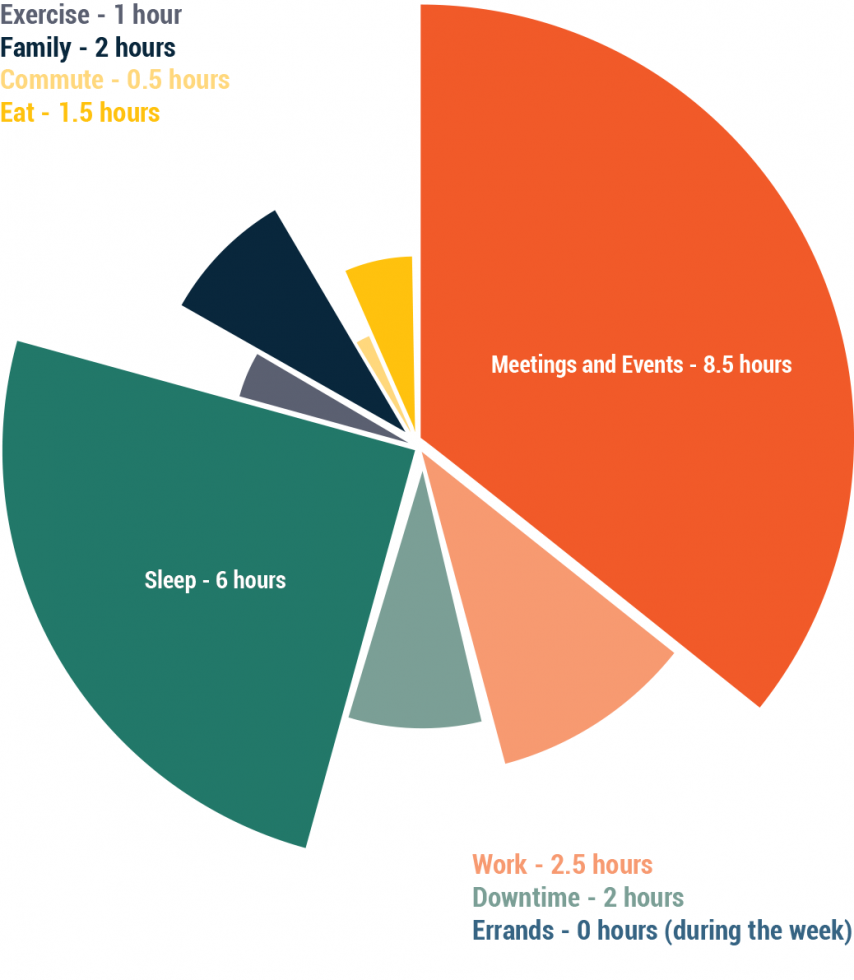 7AM — Arrives at the office 30 minutes to one hour before his day is scheduled to begin. "That's my time to organize myself for the day, and to respond thoughtfully to emails or texts that help strengthen my relationships with family, friends, colleagues and other connections."
8AM — Meetings, meetings and more meetings — mostly in person. These might be status updates on projects and initiatives (such as the transition back to in-person learning, a major area of focus), or items that require his approval, or synch-ups with direct reports.
12PM — He skips lunch. Pre-pandemic, he would catch up on emails and texts at the office. During the pandemic, he returns to his home across the street from the campus and Toomey Field and holds the rest of the day's engagements over Zoom. "We are encouraging hybrid models for staff," says the chancellor. "As we ease into fall quarter, we'll probably return more to in-person for all of our meetings."
AFTERNOON — Meets with small groups of students, faculty or staff. In the chancellor's first year, for example, a meeting with student leaders highlighted their concerns over food insecurity, housing issues and mental health. This conversation dominoed into what became the Aggie Compass Basic Needs Center, which provides both housing support and food, such as fresh fruit and vegetables.
6PM — In his pre-pandemic life, the chancellor and his wife, LeShelle May, hosted two to four campus-related activities each week, mostly at their residence. "We also host dinners for non-campus constituents, such as elected officials, in the interest of cultivating strong campus relationships." But now, during the pandemic, he and LeShelle eat dinner together and then spend the evening catching up virtually with family who live in other parts of the country. "I continue to be accessible by email and text, but I limit calls in the evening," May says. "I try to work regular business hours from 8 a.m. to 6 p.m., but I will answer emails until bedtime."
8PM — Time for family, reading, hobbies and, yes, more email. May is a comic book fan and a Trekkie (an autographed photo of Nichelle Nichols, who played Uhura in the original "Star Trek" series, hangs on his office wall), so to wind down he'll read some "Avengers," "X-Men" or "Justice League" comics before bedtime around 11 p.m.
His to-do list system:
Chancellor May doesn't use them. "I subscribe to the 'touch it once' rule, whether that means deciding something or delegating that work to an individual or a team. The result is that I don't have to have a to-do list."
His goals for the future:
"I set long-term goals for myself and for the institution from the outset. I charged a committee to work on our long-term planning on day one, which resulted in UC Davis's 10-year strategic plan, To Boldly Go. We are in year three, and this plan will help us continue to establish our priorities for the next seven years."
–
Stay up to date on business in the Capital Region: Subscribe to the Comstock's newsletter today.