Julie Phillips
President and Partner, Randle Communications
Julie Phillips had a good idea early on where her interests lie. After growing up in Roseville, she attended UC Davis as a political science major and got strongly involved with the Greek community there. She wasn't interested in pursuing politics; public policy fascinated her instead. She liked the idea of agenda setting, communication and framing issues.
"The student government body at UC Davis is a fantastic breeding ground for folks who want to get into policy and politics because of the causeway" connecting it so close to the capital of California, says Phillips.
She was very active in the Associated Students of UC Davis. "It was not red and blue politics. It was 'How are we going to spend budget dollars? How are we going to spend money updating the equivalent of our big cafeteria? How are we going to invest in our recreation center?'" she says.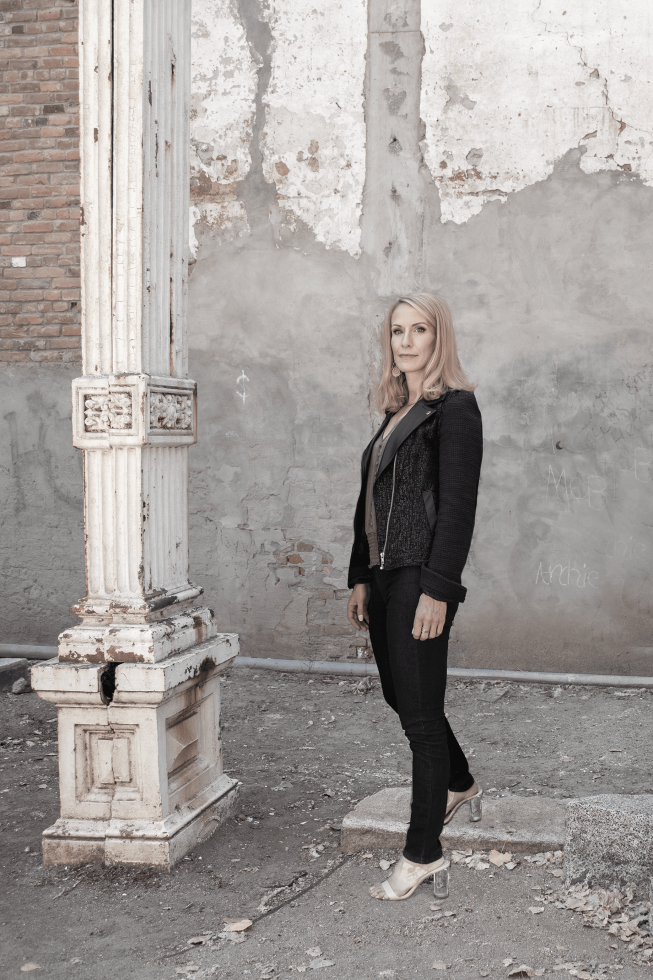 After college, she went through the Capital Fellowship program offered by Sacramento State and got to intern in the "horseshoe," the nickname for the wing of the governor's suite of offices at the state Capitol, under Gov. Arnold Schwarzenegger. "I was very interested at the time in what is public affairs. Now I'm immersed in it," she says.
The fellowship post led to a position with then-State Senator Mark Wyland, where she did policy and communications work. She heard him and others talk highly about an advisor he respected: Jeff Randle, CEO of Randle Communications, the top public relations firm in Sacramento. Phillips took a stab and applied to Randle, starting at the agency at age 24. "He (Randle) is very accomplished, and he's so strategic. He's the best at his craft." Randle also believed in Phillips and saw her potential, challenging her and supporting her, she says.
"I think something that you can't control is how long you've done something. You can't control the experience that you bring, but what you can always control is the core of my ethic: how hard you're working, how prepared you are. And that has always been successful."
She started out doing strategic public relations and corporate communications, then public affairs. She worked on the digital side, but after her daughter Allison, now 4, was born, she moved to the business side of the firm. In March, Phillips was named president and partner of Randle Communications at age 35 and now manages the daily operations of the agency. "Our capabilities rival a national size firm because of investments we've made," she says. Indeed, some of Randle's clients include Covered California, Dignity Health, Golden 1 Credit Union, California Association of Realtors and California Family Fitness, among others.
"I'm so passionate about the clients that we work for. I'm passionate about what they do," she says.
In her current role, Phillips helped Golden State Water Company, a statewide water agency, navigate challenging regulatory issues and public health emergencies and worked alongside the California Hospital Association on policy fights in the state legislature. She says she loves her work but equally enjoys supporting, growing and investing in her team members. She attributes her success to her motivation, discipline and curiosity.
"I was just very interested in why do people have the beliefs that they have, how do they know what to care about? Why do they get charged about interesting things?"
Phillips says she's very into health, fitness and movement and enjoys walks with her children: Allison and 3-year-old son Landon. She strives for balance to her busy job, telling her boss when she's not available or taking a break. Like many businesses post-pandemic, Randle downsized their office space, and her team goes into the office twice a week.
"I think having kids has been a super cool superpower," she says. "I've become such a more empathetic, understanding, outward-looking leader."
Get all the profiles in our Young Professionals issue delivered to your inbox: Subscribe to the Comstock's newsletter today!