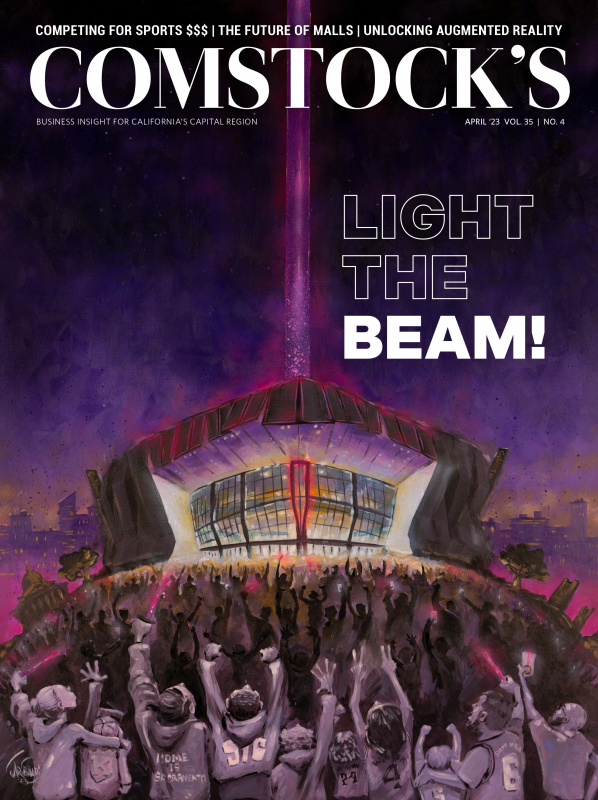 This story is part of our April 2023 print issue. To subscribe, click here.
It's 8:30 a.m. on a Sunday in December and the Amtrak station in downtown Sacramento is a festive sea of red and gold. Hundreds of fans are queued up in their jerseys, T-shirts and caps, eager to board what's dubbed the 49ers train to Levi's Stadium in Santa Clara. It's a fun, happy crew that hops on and fills up all the cars, excited for the two-hour train ride that will drop them off right in front of the National Football League stadium to see their team play. As the train chugs out of the station, thousands of sports dollars from the Capital Region leave with it, heading to the Bay Area instead.
Sacramento sports fans leave the area each year to see the San Francisco 49ers NFL team, the San Francisco Giants and Oakland A's Major League Baseball teams, or the San Jose Sharks National Hockey League team — big sports franchises Sacramento doesn't have. Those Capital Region dollars are being spent elsewhere on season tickets, day seats, pricey parking, expensive concession stand food, $18 beers and cocktails and $4 water, sports gear and sometimes an overnight stay. Is there frustration that money isn't being spent in the Sacramento market instead?
"Since Sacramento and now Oakland doesn't have a football team, it's worth it to drive to Santa Clara to see the Niners. That's something we really can't compete with," says Mike Testa, president and CEO of Visit Sacramento.
Even the Wikipedia entry on "Major professional sports leagues in the United States and Canada" rubs in the fact that we only have one major team: "The Kings are the oldest team in the NBA, and the first and only team in the major professional North American sports leagues located in Sacramento."
"Obviously, an NFL fan in Sacramento is going to travel outside the region to go to an NFL game in person. But all I can control is what we do here at the sports commission, and our job and what we do every day is to bring events here to make sure the money stays here," says David Eadie, vice president of the Sacramento Sports Commission.
Sports is a big business in the U.S. Americans spend an average of $100 billion on sports each year, with half of that going to attending sporting events, according to MarketWatch. According to Forbes, Americans spent $616 million in 2022 on Super Bowl snacks alone and a whopping $1.3 billion in beer. When the Sacramento Kings go on a run, as they did in the early 2000s and now, sports bars get crowded, and pizza and beer sales shoot up.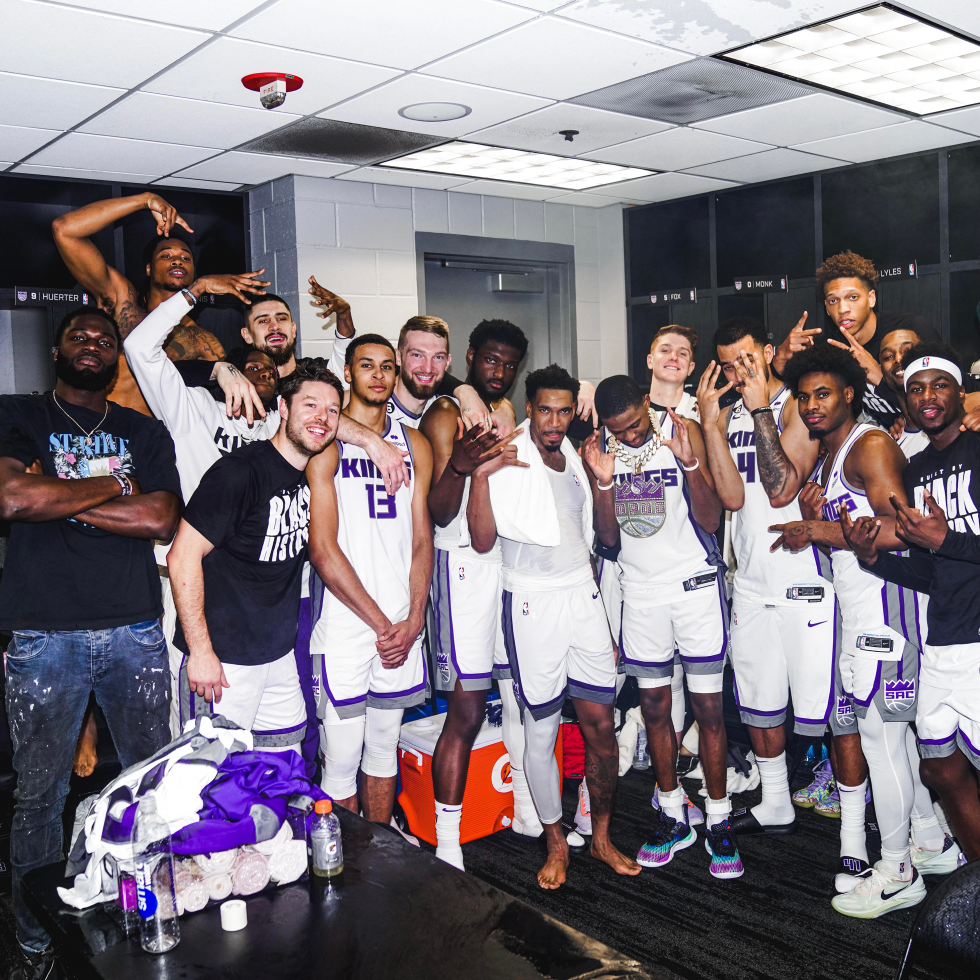 But sports is not only about the money it brings to the local economy. It's identity as well.
"It sets the stage for how people look to invest in you. We're the most significant U.S. market with only one sports team," says Barry Broome, president and CEO of the Greater Sacramento Economic Council. "Just look at the diversity of downtown with the Kings playing well. When LeBron left Cleveland to sign with the Miami Heat, they did an impact analysis. They lost over $100 million a year downtown."
Competing for your sports dollars
Roger Salazar, president of the public affairs firm Alza Strategies in Sacramento who worked in the Clinton White House, is one of those local people spending their money on Bay Area sports. Salazar has been a 49ers season ticket holder since Levi's Stadium opened in 2014 and was also a Giants' season ticket holder. He's been enjoying the Niners winning streak the past couple of years.
"There's years like this year and last year, you know, where everybody's calling you for the extra tickets," Salazar says. "I actually think that the atmosphere has come into its own over the last couple of years."
Does he feel guilty about spending his money on Bay Area teams? Not really, he says. The Kings hadn't moved here from Kansas City yet when he was growing up, so he became a Bay Area sports fan. Like many sports fans, his allegiances were set at an early age. Now, Salazar enjoys going to concerts instead in Sacramento.
"I don't feel guilty. I spend my money in Sacramento quite a bit with other venues. I attend lots of concerts at Papa Murphy's (now Heart Health Park). And lots of concerts at the Ace of Spades, Aftershock, Golden 1."
Sacramento sports and entertainment managers are trying to reach people like Salazar to keep their money here. So what are they doing to compensate for all those sports dollars being lost?
"Our goal is to increase the economic impact in the region and support our community by attracting people to travel in from other parts of the state or country and sometimes the world to participate in events that we bring here," says Eadie of the Sacramento Sports Commission.
Those events include the NCAA March Madness basketball tournament recently held at the Golden 1 Center, which brought in an estimated $9 million. Ironman in October brought in $15 million and filled 30,000 hotel rooms, and the World's Strongest Man competition brought in competitors from Europe and was broadcast around the world to 70 countries and 400 million households, according to Eadie. The sports commission also hosted the U.S. Track and Field Junior Olympics at Hornet Stadium in 2022, which brought in $22 million.
Testa says one of the biggest things attracting people to Sacramento is the Golden 1 Center, built in 2016, which is now ninth in the U.S. and 18th in the world in ticket sales. "The Golden 1 Center is bringing concerts into this market that weren't here before."
The AfterShock and GoldenSky concerts held at Discovery Park in October drew more than 100,000 people to our region with such big name acts as Kiss, Muse and Tim McGraw, with Guns and Roses and Eric Church coming this year. "They're getting the biggest names in hard rock to come to Sacramento, which shows promoters and agents across the country and the world that this is a viable market," Testa says.
Bringing in big events
There are also ancillary benefits that come with hosting big events here, such as Ironman, which drew 3,000 competitors across the U.S. "The bikes they ride, professional bikes, these are not $100 bikes. They are $1,000 bikes. So they actually dissemble them in their hometown, package them up at a bike shop and have them shipped here. They'll be received by a bike shop locally and put back together in time for them to use here," Eadie says.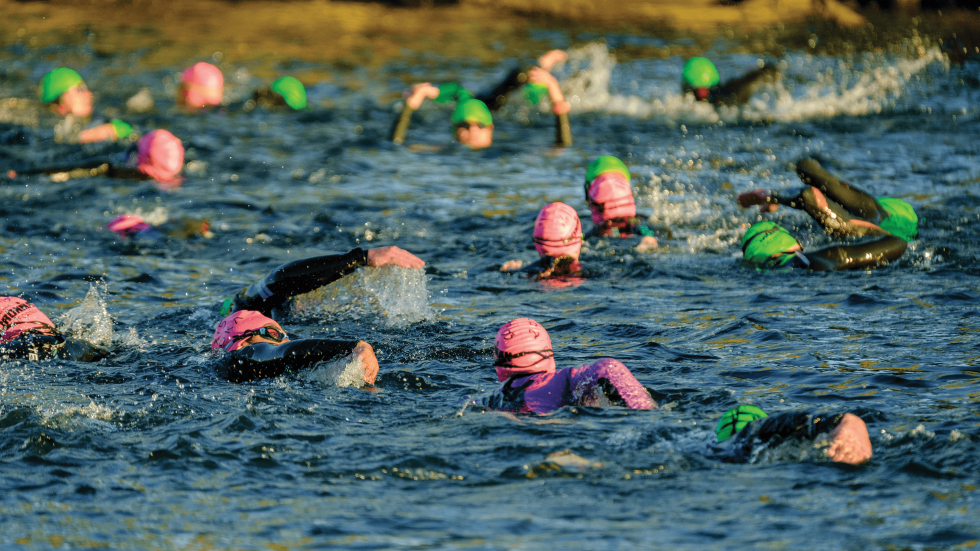 Not only do local bike shops get extra business, but so do sports shops such as Fleet Feet and REI when out-of-town athletes need socks, ponchos or other sports gear. Also, companies that rent or put up tents, temporary fences and even port-a-potties.
"Every event has those ancillary and unforeseen kinds of benefits to the local economy. We know that for every person that comes in, there's a multiplier effect for every day they're here and staying in town," Eadie says.
Bay Area teams know they have a money market in Sacramento fans. Seven percent of 49ers' season ticket holders and 8 percent of single ticket buyers are from the Sacramento area, and the team tries to reel more in with promotions, according to 49ers spokesman Jacob Fill. Forty Niners' season ticket holders get food and beverage (but not alcohol) for free at games. Single ticket holders go home with such giveaways as 49ers beanies, blankets, Dwight Clark shirts, banners, and so on.
The Sacramento Kings have had record-setting revenue this year due to their winning season, which is drawing sellout crowds. But before this year, the Kings did promotions to attract fans. The team hasn't made the playoffs in 17 years — an NBA record. Knowing fans might not want to commit to season tickets, the Kings offer a monthly pass instead to games, group discounts and even pop-up kitchens of local farm-to-fork restaurants. Besides concerts, the arena hosts college games and high school basketball tournaments.
Sports arenas can be the economic engine of a city. Broome refers to the Golden 1 Center as "an ATM" for the city for all the money it brings in.
"Golden 1 Center continues to be a top-ranked entertainment venue, establishing Sacramento as a premiere destination for some of the world's greatest sports and entertainment events," says John Rinehart, Sacramento Kings president of business operations. "Kings fans fill the arena every season, but this year has been extraordinary, with record attendance and sell-out crowds. It is a true testament to the Sacramento market and our incredible fanbase."
If you build it, they will come
Sacramento Republic FC is celebrating its 10th season in the Capital Region. From its first match that drew more than 20,000 fans to Hughes Stadium, soccer fans have supported the team, which is part of the USL Championship, the second level of U.S. soccer. "That's because you have a team that has a winning culture to it. Nine out of those 10 years, every year but one we've made the playoffs. And we've gone deep into the playoffs many times in which we've won a championship. So year over year, I think there's a fan expectation that we're going to be a playoff team. And that's been the only team in the region that's been able to do that in the last decade," says Kevin Nagle, chairman and CEO of the team.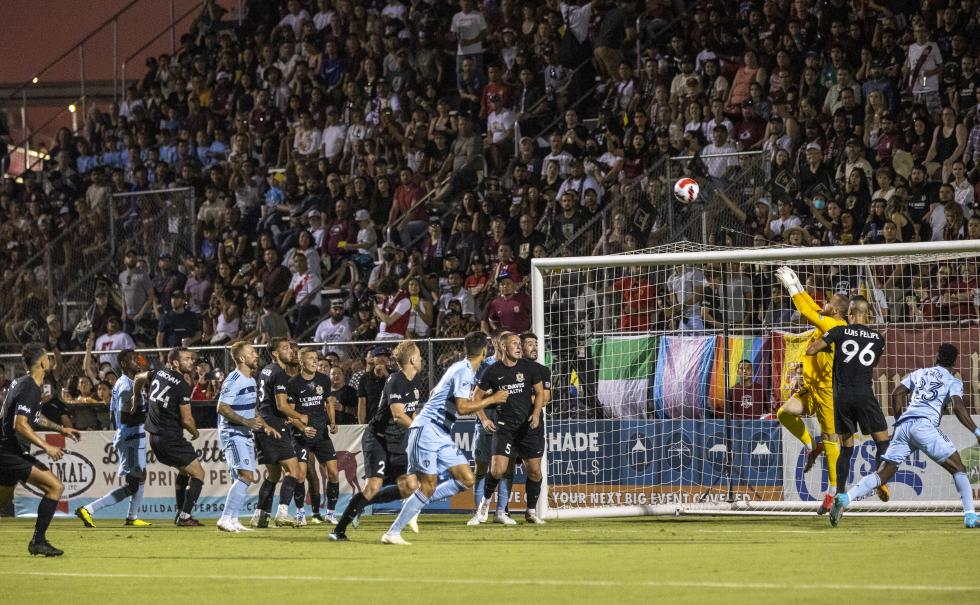 Landing a Major League Soccer team is still very crucial to the region. Broome of the Greater Sacramento Economic Council said the City of Sacramento has $500 million invested in the development of The Railyards, a mixed-use community space and site of a proposed stadium. One sure way to get that money back is to have a major league soccer team. "If we would have landed Major League Soccer, this town would have exploded in opportunity," he says, including businesses and even attracting tech companies.
"Soccer is a sport for people between the ages of 18 to 34. So soccer is drawn towards millennials. It's the sport that millennials follow the most uniquely and in a dedicated way. Your economy is tied to what goes on between people between the ages of 18 and 34. That's what drives your economy," Broome says.
Nagle says there will be a decision by July on whether to go forward with a downtown railyards stadium that would not only feature professional soccer but outdoor arena concerts as well. "It would really take soccer to the next level and actually take many activities that we currently don't have in Sacramento to the next level. And that means a lot of outdoor concerts. … We'd be able to actually enjoy that or other types of events that we like to celebrate outdoors."
The River Cats are looking forward to their 2023 season, hoping fans will be more willing to come out to the ballpark after lockdown. Marketing Director Sarah Hebel says they are targeting the tens of thousands of people who have moved into the Capital Region with their family friendly atmosphere. They're also thinking of new, unique fan giveaways to entice fans.
"We're excited for this year. I think our preseason party that we held on March 5th really showed that 2019 energy where people were out and about and excited," she says.
Meanwhile, Sacramento Mayor Darrell Steinberg in his 2022 State of the City address proposed a $50 million youth sports complex in the Meadowview area with multiple fields. Local youth sports families now have to travel out of the region to compete in tournaments. Steinberg estimated the proposed sports facility "would attract 70,000 attendees per year, $28 million a year in visitor spending, 51,000 hotel nights, $3.5 million in total tax collections."
Sports doesn't just fuel the economy and branding of a city, it connects a community. Just look at the Beam Effect. This season, the Kings are shooting up a purple beam into the sky every time the team wins. Fans love it, chanting "Light the beam!" at games. Images of the bright purple laser are being sold on T-shirts and hoodies around town. (See sidebar.)
"Sports itself isn't what drives it. It's civic engagement that comes around stadiums and teams," Broome says. "It's the psychology of the town. It's the brand of the town. It's the reputation. I mean, look how fired up people are over the beam."
Nagle says the beautiful thing about sports is it's one of the few times people can sit side by side, maybe from different political parties or have different opinions on issues, but come together and rally collectively for a common cause — their team.
"I really believe for the vast majority of people, because of all the challenges they have in their everyday lives, it's really special to be able to go to a sports venue," Nagle says. "And for two to three hours be able to leave some of the challenges that they have at home and watch a sporting event and watch their team compete and really celebrate the moment and relax and enjoy themselves."
–
Stay up to date on business in the Capital Region: Subscribe to the Comstock's newsletter today.