Three years after COVID shut down NCAA's March Madness at Golden 1 Center, its return March 16-18 provided a needed boost for Sacramento's bruised downtown economy.
The eight schools and their fans landed in Sacramento to play in first and second round games — Northwestern, Boise State, UCLA, UNC-Asheville, Missouri, Utah State, Arizona and Princeton — were blessed with sunshine, St. Patrick's Day festivities, and raucous crowds filling Golden 1 Center for all six games: four on March 16 and two on March 18. March Madness and its 68-team field is known for its electricity and unpredictability — fans usually head to a tournament site at a moment's notice since teams don't know where they're going until the Sunday before the games begin.
"It was just a really special weekend for Sacramento on the national stage," says David Eadie, chief of sports and entertainment for Visit Sacramento, who notes that when Golden 1 Center first held the NCAA tournament in 2017 the area was still a work in progress.
"Golden 1 Center was brand new, and DOCO (Downtown Commons) was still developing — there were a lot of cranes around at the time," Eadie says. "To be able to have the experience that everyone had this past weekend, with all those bars and restaurants and shops being full and visited by everyone who was coming downtown for the games, was awesome."
Eadie says the economic impact of this year's tournament was estimated to be around $10 million, with around 11,000 hotel room nights booked throughout the region. Sacramento State and the Sacramento Sports Commission were the official hosts of the local tournament.
Sacramento featured one of the best Cinderella stories of the opening weekend, satisfying fans' thirst for drama. While No. 2 West Region seed UCLA moved on to a Sweet 16 berth as expected, No. 15 Princeton stunned the field by not only downing No. 2 Arizona 59-55 in its first game on Thursday, but also by dominating No. 7 Missouri 78-63 on Saturday as the South Region Tigers moved on to its first Sweet 16 appearance ever.
"I've always dreamed of playing deep into the tournament," Princeton head coach Mitch Henderson, who played for Princeton from 1994 to 1998 and has been its coach since 2011, said in the post-game news conference. "But this is a really unique group. I think in the tournament each group has a special life. This one has a really special life."
Fans represented all the schools in good numbers, especially by the only California school there, UCLA, which has a large alumni base in Sacramento. A student affiliated with Northwestern estimated that about 1,000 fans came in to support the Chicago-based school, with fans attending two rallies at Punch Bowl Social before each of their games. NCAA tournaments are also destination trips for basketball aficionados who relish the opportunity to see four high-stake games in one day.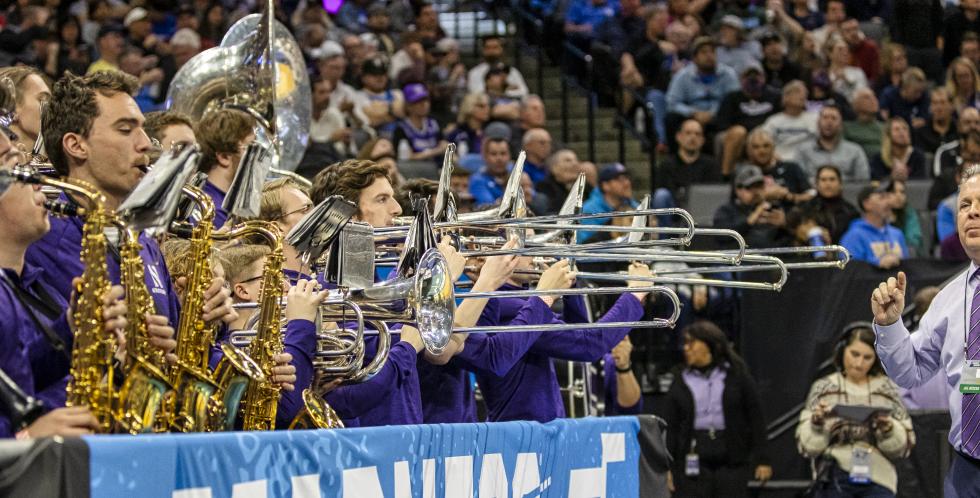 The Lipkus family from Toronto, making their first trip to Sacramento, visited shops in DOCO the day before the tournament began. It was part of a "special trip," for Evan Lipkus, says his father David, who was joined by his wife Paula and daughter Samara.
"As a kid, I never got to go to one of these," says David Lipkus, noting they got in just two hours before. "I'm ecstatic we're here in beautiful, sunny Sacramento."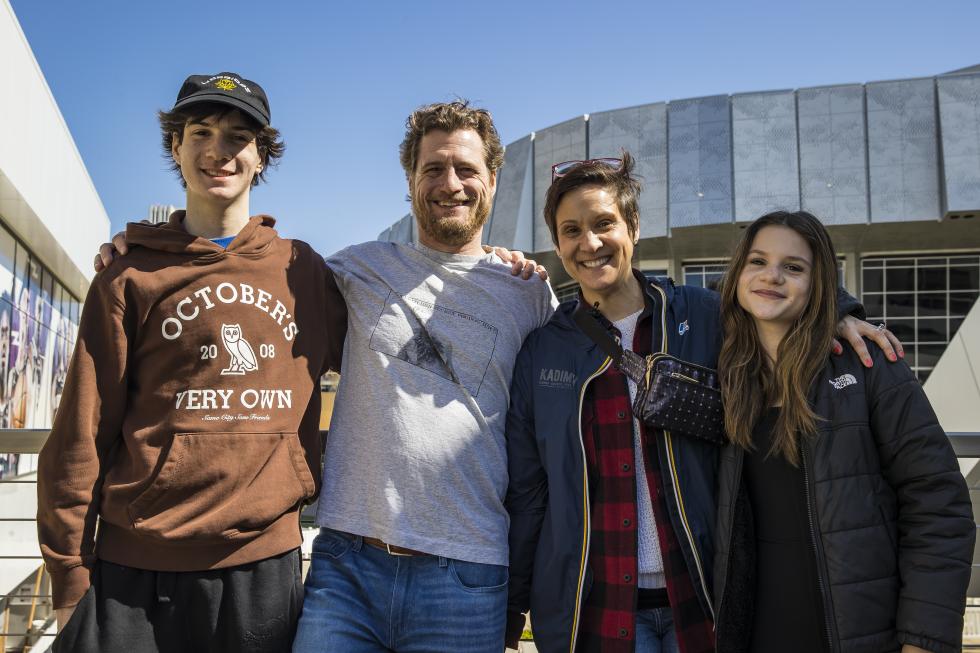 The tournament comes at a peak time on the Sacramento sports scene. The No. 13-seeded Sacramento State women's basketball team played its first-ever NCAA tournament game on March 18, after winning the Big Sky Conference tournament, dropping a 67-45 decision to No. 4 seed UCLA at Pauley Pavilion in Los Angeles. And the Sacramento Kings have clinched their first winning season since 2006, which was the last time they made the NBA playoffs. A playoff spot should be clinched soon.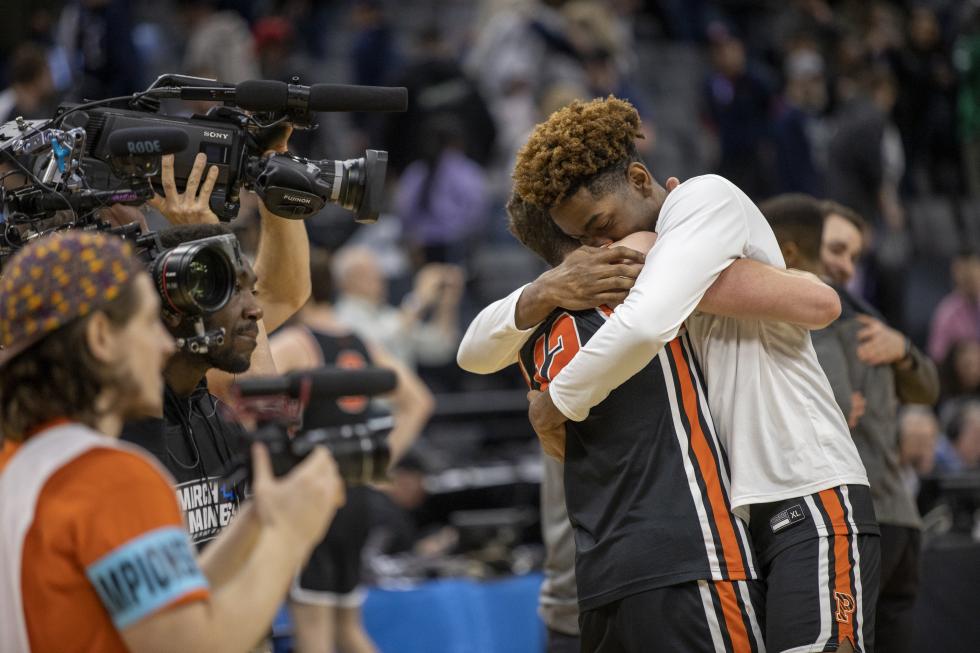 Both nights the NCAA games were played, "Light the Beam!" chants were heard, and Golden 1 Center obliged by lighting up the sky above the arena. The beam worked double duty to celebrate both the tournament and the Kings' win in Chicago on March 15.
Eadie says Sacramento will be playing off the success of this year and bidding on the next cycle of NCAA tournament sites covering the years 2027 to 2031. Sites should be announced by this fall, he says.
Meanwhile, Sacramento won't soon be forgotten by those who visited this year, including Princeton player Ryan Langborg, the Tigers' guard who scored a game-high 22 points in the second-round win over Missouri.
"I guess there's something in the water," Langbord says, smiling. "Something's helping us.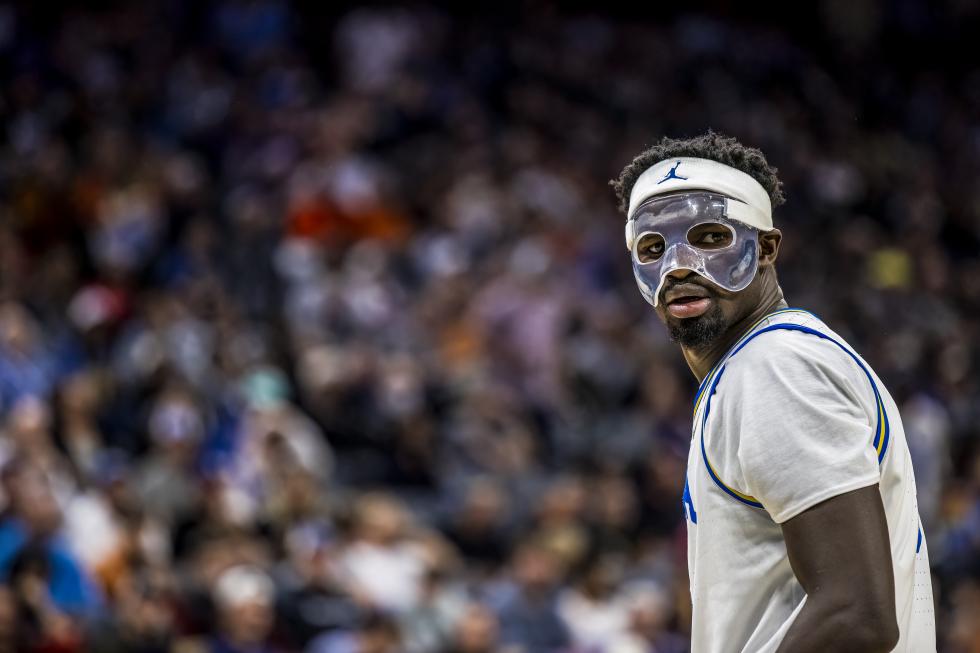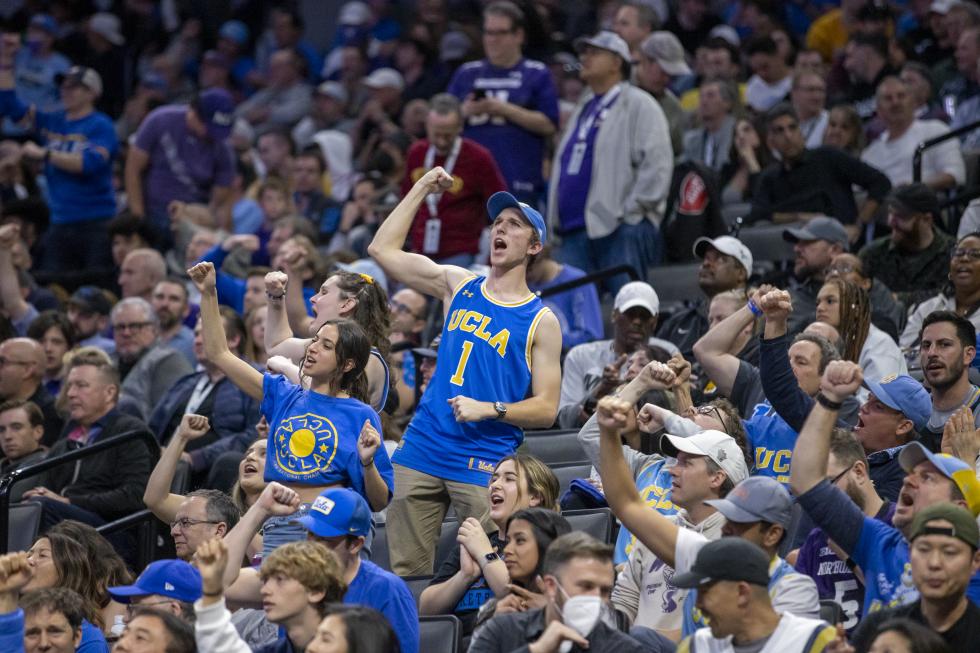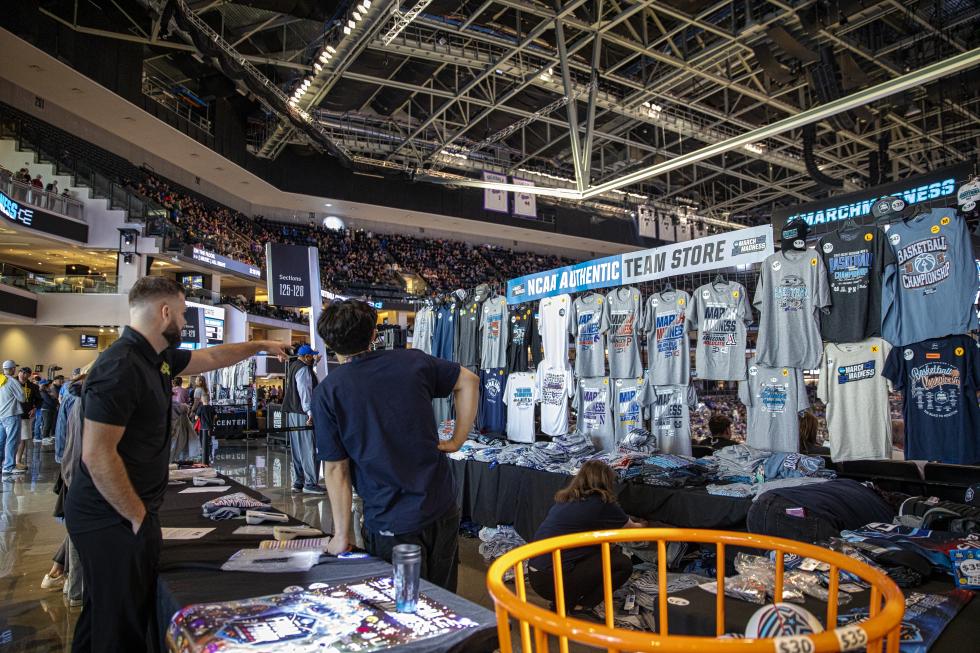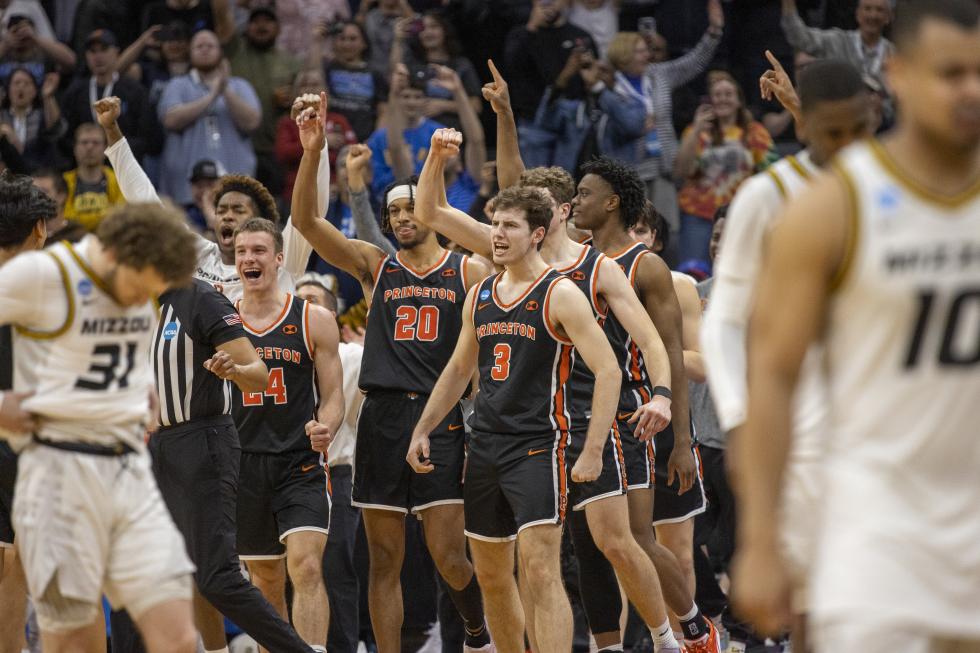 –
Stay up to date on business in the Capital Region: Subscribe to the Comstock's newsletter today.