Already considered one of the biggest R&B, soul and hip-hop music festivals in the country, the expansion of Sol Blume from its pre-COVID 2019 version was still stunning to witness.
A celebration of "love, peace and happiness," as festival organizer Chaez Boswell described it, Sol Blume grew from a one-day festival at Sacramento's Cesar Chavez Park in front of around 8,000 people, to a two-day, multi-continent draw at Discovery Park's wide expanse located just off Interstate 5 outside downtown Sacramento. The 20,000 fans who arrived each day were treated to 40-plus diverse artists on two stages, as well as other unique experiences such as a butterfly house, a silent disco roller skating rink and spots for yoga and meditation.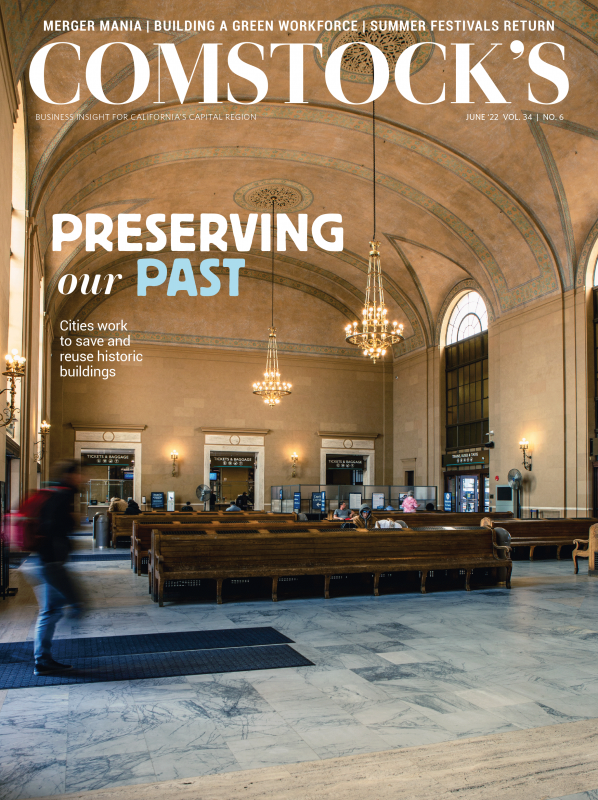 This story is part of our June 2022 print issue. To subscribe, click here.
"I'm from Sacramento, so it's surreal right now!" Danielle Scales, who performs as Yelly, gushed to the sunshine-kissed crowd after her Saturday afternoon set.
Capital Region businesses, in communities large and small, are anticipating the full return of music and arts festivals in 2022 after, in some cases, three years of COVID-19-related lockdowns. And they couldn't be happier.
From small town arts festivals to mega rock shows like Aftershock, cultural events are needed revenue sources for local communities and attract large numbers of out-of-town visitors. According to Visit Sacramento, Aftershock alone brought in an estimated $30 million to the local economy in 2021.
"We definitely felt the impacts of not holding these events the past few years; the town seems very empty without them," says Lynn Skrukrud, events manager with the Nevada City Chamber of Commerce, whose city plans to benefit from several returning events in 2022. "They are all so special and they light up our community in a lot of ways."
Continuing events and concert series, like Sacramento's Concerts in the Park (through July 29), Aftershock (Oct. 6-9), Broadway at Music Circus (June 14-Aug. 26) and the Quarry Park Amphitheater concert series in Rocklin (through Oct. 1) complement offerings debuting in 2022, such as Rancho Cordova's California Capital International Documentary Film Festival (June 10-12) and the GoldenSky country music festival at Discovery Park (Oct. 15-16).
The Sol Blume music festival at Discovery Park was one of several recent examples of how festival events and concert series not only infuse an area's economy, but can help shape the Capital Region's identity as well.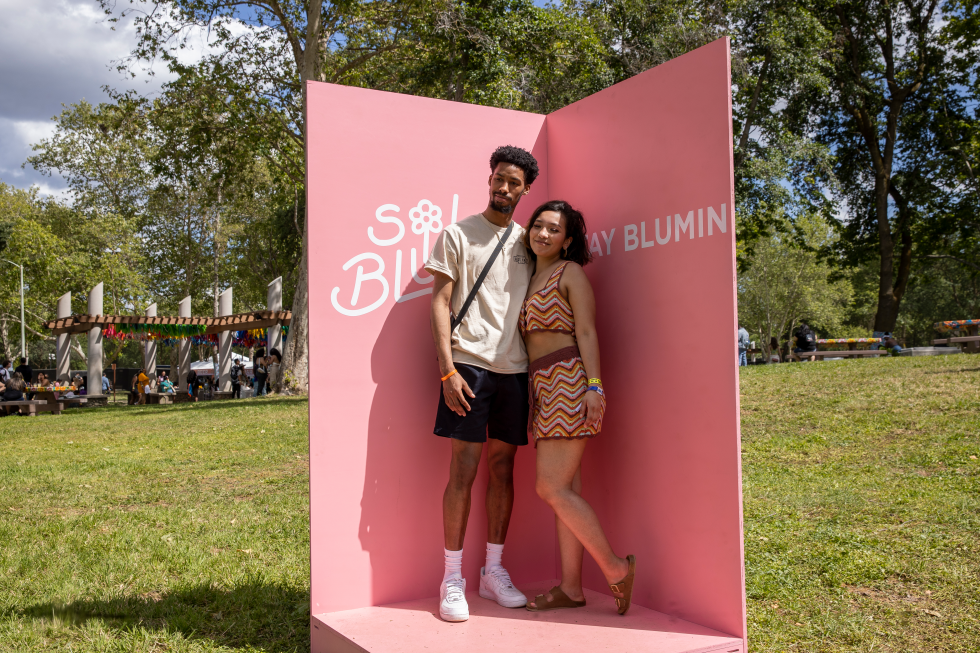 "From an economic standpoint, all of these events are huge for our region," says Mike Testa, president of Visit Sacramento, noting the large number of out-of-town visitors — up to 75 percent of all attendees — that come in for multi-day events like Aftershock and Sol Blume, filling hotel rooms and packing restaurants.
Sol Blume has become one of the biggest festivals in the country for R&B, soul and hip-hop music, and this year only bolstered that reputation. Co-founded by Sacramento's Fornati Kumeh in 2017, Sol Blume started as a one-day event at Cesar Chavez Park in downtown Sacramento. It continued to grow in popularity, eventually attracting its best crowd in 2019, its last pre-COVID year.
Festival officials say attendees this year represented some 46 states and international visitors came in from four continents and countries such as Canada, England, Spain, Germany, Australia and Japan. A big draw was the all-women of color headlining lineup that included well-known stars Jhené Aiko, Jazmine Sullivan, Summer Walker and Jorja Smith, while also featuring emerging local artists like Yelly and Victoria Monet.
Washington state residents Mari Martinez and Kobe Lyons had never been to Sacramento, but they came in specifically to attend both days of Sol Blume, staying at a local hotel. They cited artists Smino, Jazmine Sullivan and Thundercat as their must-sees. "We're having a great time," says Martinez on the festival's first day.
The importance of Sol Blume, says Boswell, is showing the world that Sacramento can be a popular destination for fans of these styles of music.
"It's expanding the genre and audience who may look at Sacramento a little differently," Boswell says. "For the local economy, we're able to get more of the community involved — more food vendors, more arts and crafts vendors — and induce opportunities for revenue for small and medium-sized businesses."
Visit Sacramento's Testa says visitors from outside the region are able to see the city in a different light, noting state capitals are often seen as "boring government towns."
"Look at capitals like Austin or Nashville and you don't think of them as a state capital because they've created an identity outside of that government reality," Testa says.
Also returning for the first time since 2019 is the popular Friday night concert series at Cesar Chavez Plaza in downtown Sacramento, which runs through July 29. Michael Ault, executive director of the Downtown Sacramento Partnership, says the concert series for 2022 will bring in several nationally known performers including Nappy Roots, Bob Moses and Cannons, as well as local favorites such as Arden Park Roots and Zach Waters Band.
"This concert series alone brings over 75,000 visitors downtown, and we can't wait to welcome everyone back to our district," Ault says.
Nothing in Sacramento, however, compares to the huge impact of the annual October rock and heavy metal showcase Aftershock, which attracts many of the biggest names in the genre including Kiss, Judas Priest and Slipknot. Aftershock has sold out for five consecutive years, drawing upwards of 145,000 people to Discovery Park for the run of the festival. Aftershock started in 2012 as a one-day event, then grew to two days the next year and three days in 2019. After canceling in 2020 due to COVID-19, Aftershock expanded to four days last October, giving a much-needed economic jolt to the region when not much else was happening because of the pandemic.
"Look at capitals like Austin or Nashville and you don't think of them as a state capital because they've created an identity outside of that government reality."

Mike Testa, President and CEO, Visit Sacramento
"I suppose you can say it was a silver lining in the pandemic last year," Testa says.
Aftershock has been so successful, it prompted promoter Danny Wimmer Presents to produce its two-day country music festival, GoldenSky, the following weekend at Discovery Park, Oct. 15-16, featuring top stars such as Tim McGraw, Sam Hunt, Brothers Osborne and Carly Pearce. When the news was first announced, Testa says, one of the first things he did was to reach out to local businesses so they could prepare for the expected demand. Close to 200,000 fans are anticipated in Sacramento from early to mid-October for the two concert weekends.
GoldenSky "gives people a lot of really fun reasons to visit our city and spend money into our economy," Testa says.
Chamie McCurry, chief marketing officer for Los Angeles-based Danny Wimmer Presents, says the country music festival had been in the planning stages for about five years and was close to becoming a reality before COVID-19 canceled the 2020 Aftershock.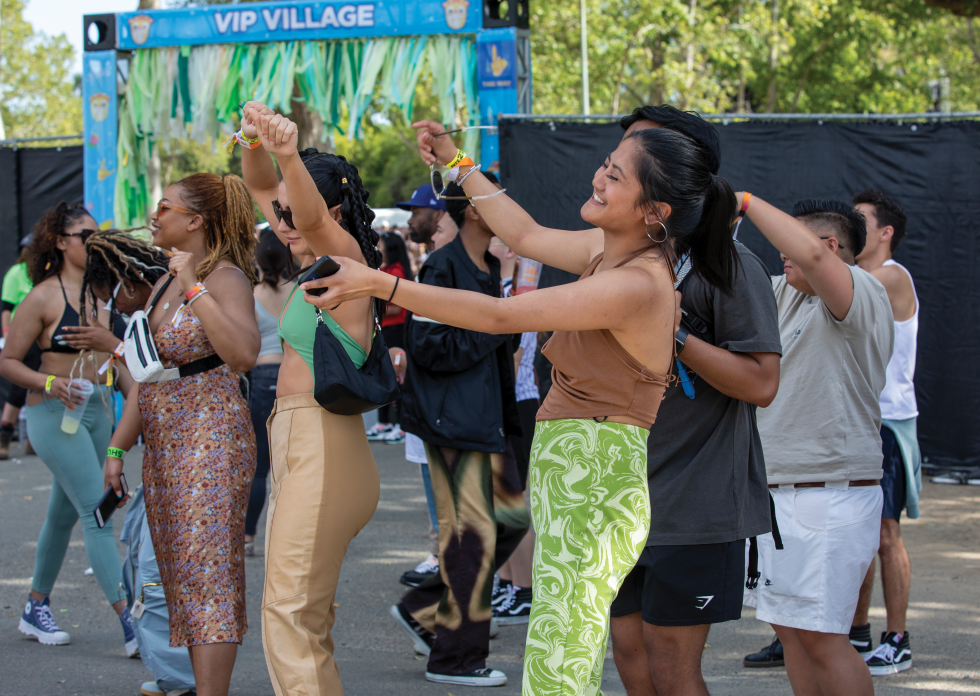 "After last year and the ups and downs with live events, we didn't really feel like it was a good year to introduce a new brand," says McCurry, who estimates GoldenSky will draw about 20,000 fans each day. "It's not really an expansion (of Aftershock) because it's a totally different genre, but it is on the property, meaning we're able to use a lot of the infrastructure that we've already built. We basically build a small town that's open for four days a year with Aftershock. We're able to really maximize the space."
For those yearning to hit the road but wanting to stay close to Sacramento, there are several long-running options returning to the foothills this year, including the popular Nevada City Film Festival (Aug. 26-28). The Nevada County Fairgrounds in Nevada City will also host several destination events this summer and fall (following the long-running Strawberry Music Festival recently held May 25-30), including the California WorldFest and the Hangtown Music Festival providing a cool, family-friendly vibe. While a shortened version of WorldFest was held in 2021, this year full schedules are on slate, says Nevada City's Skrukrud. She adds that western Nevada County is one of 14 designated cultural districts in California, making the impacts from the film festival even more significant.
"The film festival is unique in that it takes place at numerous locations throughout downtown Nevada City, so there's more people on the street, visiting our shops, and a lot of the businesses are active participants," Skrukrud says.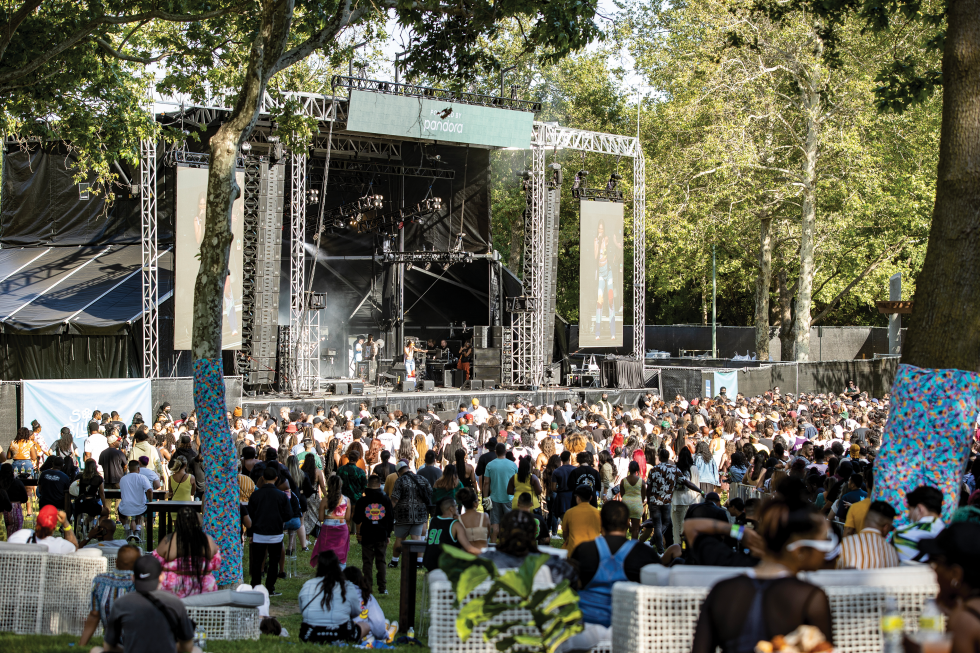 Rancho Cordova officials, meanwhile, are finalizing preparations for the first documentary film festival in the Capital Region, the California Capital International Documentary Film Festival, hosted by the California Capital Arts Foundation and supported in part by the city's Measure H Community Enhancement and Investment Fund. Scheduled over three days, June 10-12, at three locations throughout the city, the festival will feature nonfiction cinematography from around the world with a wide variety of genres among its 50 films. There will also be special guest panels and other related events.
In Dixon, a series of shows returns this year at Ruhstaller Farm, including the RiverTunes Summer Jamboree, June 10-12. And in Rocklin, the 1,000-seat Quarry Amphitheater will host a full schedule of shows spanning multiple genres, featuring artists such as The Motels, Spin Doctors and Starship. On scenic Mare Island in Vallejo, the second annual Mare Island Dock of Bay music festival returns Sept. 17 with a mix of roots, rock and blues.
At press time, no announcement had been made on the status of the Capital Region's City of Trees music festival, says Roger Shepherd, general manager of Spectra, which manages Cal Expo's Heart Health Park. The City of Trees concert attracted around 10,000 fans each year during its 2015 to 2019 run, first held at Gibson Ranch and then Cal Expo. The single-day, multi-act festival has featured popular national artists such as Cake, Halsey, Weezer and Blink-182.
The Heart Health Park facility is at the same location as Bill Graham's former popular Cal Expo Amphitheater (1983-1998) and still holds musical events, including a planned tour stop on July 8 for the one-day Sad Summer Festival, featuring pop artists Neck Deep, Mayday Parade and headliner Waterparks, Shepherd says.
Boswell says it's important for people to recognize events such as Sol Blume, which are produced at the local level, can continue to grow as a major economic driver.
"There's definitely a lot of eyes on the festival this year, " Boswell says. "We appreciate the attention, because it also brings attention to not only Sol Blume but to Sacramento in general. People are like, 'What, where is this at? Oh Sacramento, I didn't know.' So that seems like a win-win situation for us and the city."
–
Stay up to date on business in the Capital Region: Subscribe to the Comstock's newsletter today.