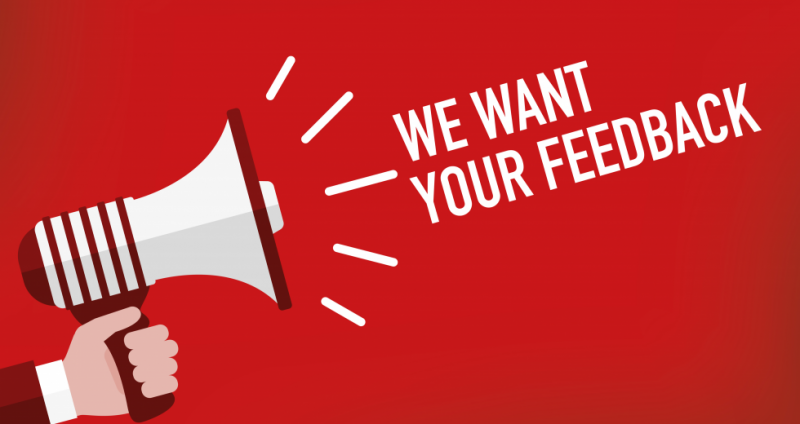 Tell us what you want to see in Comstock's magazine: Take our reader feedback survey here!
With five minutes to spare before showtime, the audience for a performance of William Shakespeare's "Pericles: Prince of Tyre" chats idly. But, in true pandemic fashion, they do so in a chat window to the side of the welcome marquee on laptop screens.
The Performing Arts Corps of the Sacramento-based Northern California School of the Arts performs the play on Zoom in early December. It's not quite a film, and it's not quite theater. The performance is streamed live, but the actors are weaving cinematic elements into the experience using camera tricks. Zoom theater is an emerging art that is a byproduct of the pandemic.
Over the course of about two hours, the 13 youth performers use their homes as a stage for the play. They integrate everyday objects as props, costumes and settings. One actor dumps a glass of water on her head and survives a shipwreck in a bedroom closet, a tinfoil crown passes magically from one Zoom square to another, webcams are upended, lights flicker, and a performer runs screaming through the house with their camera.
A New Way to Help Students
"Pericles: Prince of Tyre" was the first production by the Performing Arts Corps at the new NorCal School of the Arts, which launched in July 2020 (the nonprofit originally started as Nu Art Education in 2018) after lockdown restrictions began in the U.S. The Corps is a 9-month theater and film after-school training program for students in grades 6-12. The program includes classes, performance opportunities, college counseling and a leadership institute.
Some of these actors have never met in real life and live hundreds of miles apart — one of the benefits of virtual programming. Enrollment in the Corps will remain geographically open until students can safely convene in person again, eventually. "Due to the virtual nature of things right now we have a student who is enrolled in The Corps program from Seattle and another from Minneapolis," says Michele Hillen-Noufer, NorCal School of the Arts executive director.
Tori Johnson, NorCal School of the Arts' program director, reiterates the advantages of virtual programming. "We have (teaching artists) who would be living in New York right now auditioning for Broadway shows, we have people who are living in LA and making a career being an artist there," she says. "They're really at the top of their craft. They're all trained in acting from accredited universities, and these students are getting the cutting edge of what theater can do."
The Corps is just one prong of the NorCal School for the Arts programming. In September, the organization received a $135,000 grant for an outreach program providing integrated theater arts and social-emotional learning professional development support for teachers at Title 1 schools in the Sacramento area. The grant came from the $89 million federal Coronavirus Aid, Relief and Economic Security Act funds the City of Sacramento received in April.
Social-emotional learning is the way children and adults learn to understand and manage emotions, set goals, show empathy for others, establish positive relationships, and make responsible decisions, according to the Collaborative for Academic, Social, and Emotional Learning, and the National Education Association has said that social-emotional learning is critical during the pandemic crisis. The services provided by NorCal School of the Arts aim to support teachers and students in building community and improving mental health in unprecedented times.
"So much of theater already addresses social-emotional learning, where it's building the relationship, it's collaborating with others," says Hillen-Noufer.
Building Virtual Connections
NorCal School of the Arts' social-emotional learning and theater integrated curriculum was developed in a collaboration between staff at NorCal School of the Arts and the Sacramento City Unified School District's social-emotional learning office.
"When a teacher engages in social-emotional learning (exercises) with the students — whether it's a brain break, where they do deep breathing, where they create an atmosphere, where they're building community, and they're building relationships with students — the student's brain can relax, and the child will be in a position where they can be in the most optimal learning environment," says Hillen-Noufer.
The outreach program includes 70 teachers and reaches 1,700 students in the Sacramento area from Edward Kemble, William Land, Parkway, John Cabrillo, Leataata Floyd, Ethel Phillips and other elementary schools.
Due to the pandemic, the outreach sessions are facilitated on Zoom. "I'm helping public school teachers create a more interactive teaching style over Zoom," Johnson says. "To teach acting through Zoom, you have to be creative, you have to make it interactive. So I'm using some of the tools that I learned (from theater) to pass on to school teachers."
The pandemic has had tangible effects on children, adolescents and teenagers. According to a Harris Poll survey of 1,500 adolescents conducted in May 2020, 64 percent of teenagers believe that the experience of COVID-19 will have a lasting impact on their generation's mental health and 7 in 10 teens have experienced struggles with mental health during the crisis. Further, 55 percent of teens say they've experienced anxiety, 45 percent excessive stress and 43 percent depression.
"(We're) making sure that (the Corps students) feel heard, they feel taken care of, they feel that they have a network. That's mostly what I have been focusing on — especially of late — is to make sure that (the network) is not just there, but it's there and with great quality for them," says Johnson.
Back in the performance of "Pericles: Prince of Tyre," this sentiment is echoed as the post-show Q&A session with the cast wraps up. The performers become emotional as 7th grader Leonardo Lopez sums it all up: "This is an experience I will never forget because it's on Zoom and I've never done anything like this. … I will hold on to this experience as tightly as I can."
–
Tell us what you want to see in Comstock's: Take our year-end reader feedback survey and be entered to win a $100 gift card.