By: Vanessa Labi
California's gender and racial pay gap has persisted for quite some time, despite being widely known and generating considerable attention. Steps have been taken to close the gap, like the decades-old California Equal Pay Act, but women in California still lose $87 billion to the pay gap every year, according to the National Partnership for Women and Families.
Low or unfair pay often starts at the beginning of one's career or one's job search, when prospective employees are negotiating their salaries. Without pay transparency, how does a job seeker negotiate properly or begin to know what's fair?
Progress is afoot with Senate Bill 1162, which was just signed into law a few weeks ago. It expands pay data reporting requirements for businesses with more than 100 employees and requires businesses with 15 or more employees to include the pay scale in any job posting. The law signals "a big moment for California workers," said Sen. Monique Limón in a statement, "especially women and people of color who have long been impacted by systemic inequities." But what will it mean for employers, who see the very real complications of navigating the new law?
In the October issue, contributor Dakota Morlan dissects the law's implications for employers, particularly small businesses and family-owned businesses. She speaks to leaders of a family business about their thoughts on transparency between family members, a small business hovering around 14 employees, and a business owner concerned about small businesses' ability to handle yet more paperwork.
Here's the rest of the Capital Region Rundown:
A makers' mart is helping to revitalize and add to the growing ecosystem in a neglected area of Stockton; fresh off a trip across the pond, intrepid reporter Becky Grunewald visits Sacramento's British restaurants to see how they're faring amid economic volatility in the UK; the owner of a 113-year old downtown Sacramento pawn shop shares the ins and outs of a strange and exciting business; a rare vineyard in Shenandoah Valley bears the fruit of a sacred varietal; and contributor Scott Thomas Anderson delves into the legacy of the late Charles Myers, who set off a chain of events that would ultimately launch Amador County into the global wine market.
Recommendations from our editors:
In this section we editors share what we're reading, listening to, watching or even eating. Here's what we're consuming this week:
Judy: I got to attend the 100th anniversary party for KFBK radio on Friday. It was a fun, festive bash at the Scottish Rite Temple attended by 700 people! I worked at the radio station as senior editor for 20 years so it was great to see so many of my former coworkers and friends again. Longtime anchor Kitty O'Neal is second from left, next to Jennifer Jones, formerly of KFBK and now the morning host at KFI in Los Angeles. Longtime talk show host Tom Sullivan, back row right, flew in from New York. I'm third from right, front row, next to Laura Ingle in the green dress. Ingle is formerly of KFBK, KFI and now is a reporter/anchor with Fox News in New York City.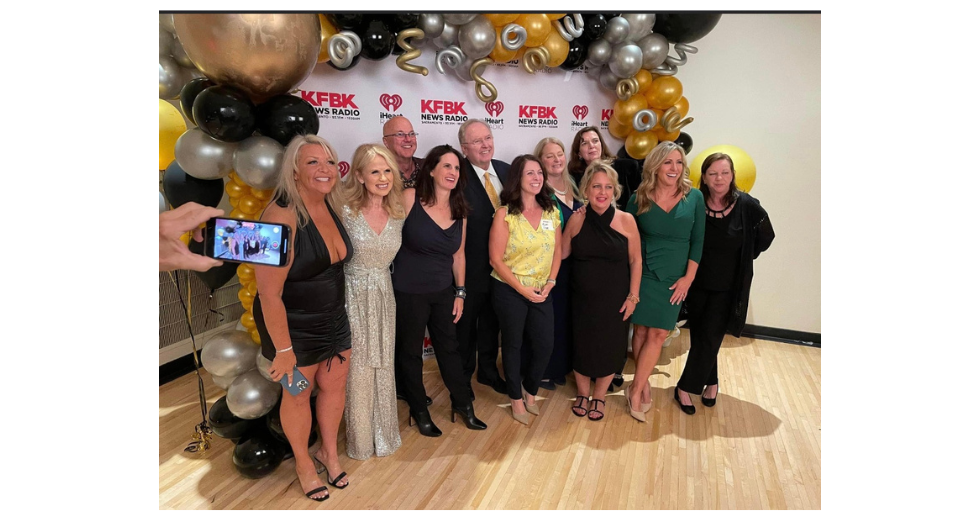 Jennifer: I've been loving the Facebook posts of the Center for Sacramento History, especially during spooky season. On Monday, they shared the history of the Old Sacramento buildings that are now Evangeline's Costume Mansion, an especially popular spot this time of year. Give them a follow to see more!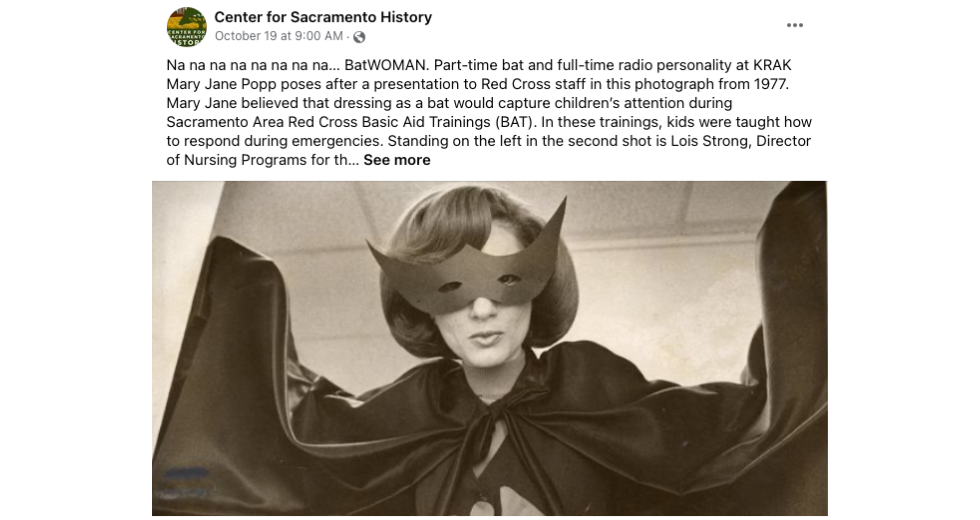 Vanessa: On Sunday evening I attended Chef Alannah Rider's Vegan Fall Harvest dinner, part of the Sacramento Vegan Chef Challenge, which has been running throughout October. I've shared about Alannah's vegan meal service Rider's Ranch in a past recommendation — her fresh, creative meals are a godsend on days I don't feel like lifting a finger in the kitchen. Anyway the soiree was hosted in an eclectic Midtown building and backyard called Lifestyle Art Space, and brought to life with performances by local artists. You still have a few days to taste some of the special menus from restaurants participating in the challenge. I'm going to squeeze in a visit to Bambi Vegan Tacos!
Odds and ends:
Nominations are open for Comstock's Women in Leadership issue, so send in your picks by Dec. 1! Don't forget to subscribe to the magazine to stay up to date on the region's business trends, and follow us on Instagram, Facebook, Twitter and LinkedIn for daily stories and extras.