By: Vanessa Labi
For most, moving away from the Golden State isn't an easy choice. "It's just a spectacular place," says co-owner of Puroast Coffee, Kerry Sachs. But he made the difficult decision to uproot his 30-year-old, Woodland-based coffee company last year to move operations to North Carolina.
Although owning a business California boasts many advantages — it's home to an excellent talent pool, its political climate is preferred by tech companies with progressive policies and grants are on their way through state funding — the ultra-regulatory state also presents many challenges. In this August feature, award-winning business reporter Steven Yoder tracks the many factors prompting the outflow of businesses in the region.
One company keeping its Capital Region roots? PresenterTek, the Nevada City manufacturer of the automatically-adjustable robotic teleprompter, the TeleStepper. The speech assistance product has been used by Oprah Winfrey, Hillary Rodham Clinton and more. What's more, PresenterTek is the exclusive supplier of teleprompting equipment for U.S. presidents for their speeches and news conferences. Read Ed Goldman's full backstory to follow the product's trajectory from Nevada City to Hollywood to the White House.
Podcast Plug
Have you listened to our latest podcast? We invited two of our young professionals highlighted in the July issue for a podcast chat during Canon's happy hour. (The patio was quite toasty that day, but we soldiered on with some help from Canon's tasty chilled cocktails!)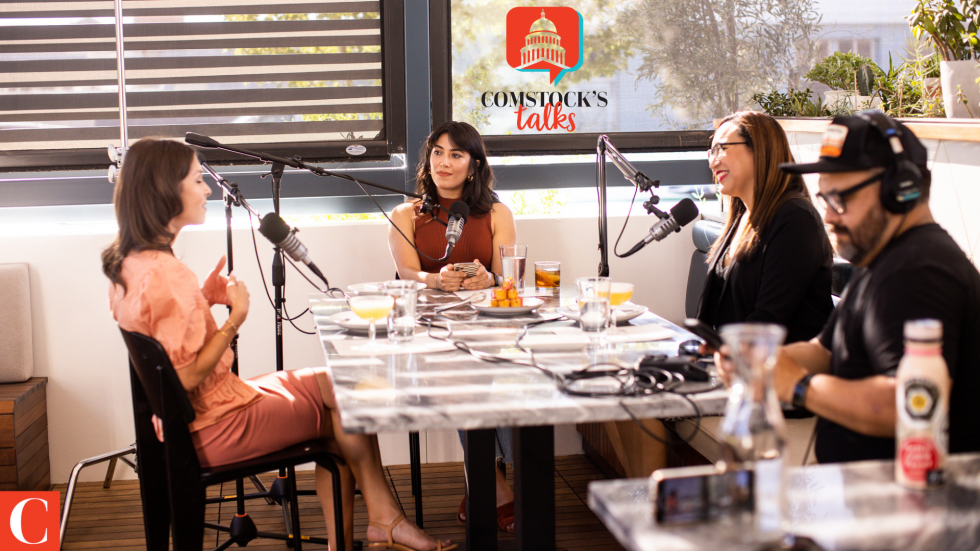 We spoke with Amber Celmer, executive director of HomeAid Sacramento and last month's cover star, and Director of Diversity at Sierra College, LaToya Jackson-Lainez. It was a refreshingly frank conversation about the power of the nonlinear career path, applying your values to your career and the value of sticking with it, even when you don't get your dream job the first time around. For the full episode, plus a behind-the-scenes video, click here.
Here's the latest Capital Region Rundown:
A new brewery concept alongside Touchstone Climbing finds a natural link between rock climbing and the community spirit of beer culture; Nevada City manufacturer PresenterTek shares its journey getting its robotic teleprompters used by Oprah and the White House; California's business climate and other factors are driving some Capital Region companies to move out-of-state; Tahoe Elementary School is partnering with Wide Open Walls to show its commitment to art education through colorful murals; Sacramento Tree Foundation and Regional Water Authority team up to pen a guest column on the practices we can adopt this summer to protect urban trees from drought.
Recommendations from our editors:
In this section we editors share what we're reading, listening to, watching or even eating. Here's what we're consuming this week:
Vanessa: Last week I took a choreo dance class from Studio Physique Dance & Fitness, which is owned and taught by former NBA Kings dancer Jenna Miller. We learned a dance to Beyonce's latest single, "Break My Soul," which I may have requested via Instagram DM! It was so fun to be back in the studio after taking some of Jenna's classes outdoors at Land Park during the first two years of the pandemic. She also teaches classes online, which is a good place to start for the shy but dance-curious!
Jennifer: After reading Sarah Baume's novel "Seven Steeples" last month, I picked up her nonfiction "Handiwork," a craft essay on the ways her visual art practice (in this case, carving wooden birds) interweaves with her writing practice. I'm never quite satisfied with my own practice, so I enjoy looking into the lives and routines of writers and artists who seem to have it more figured out. (We also do this in our "Art Exposed" column.)
Judy: The Wall Street Journal reports people are paying up to $1,000 for the perfect profile shot. While I may flinch at the price, I understand the idea. I don't care for the standard headshot. They're cookie cutter, posed at the same angle wearing a blazer and top for either a man or woman. I recently had a new headshot done and I chose to have it wearing a blouse sitting in a sleek restaurant booth. A previous one showed me holding my glasses. You don't need to spend $1,000 but use the filters on your phone and get creative. Represent who you are, not what the business industry says you should be.
From the Archives: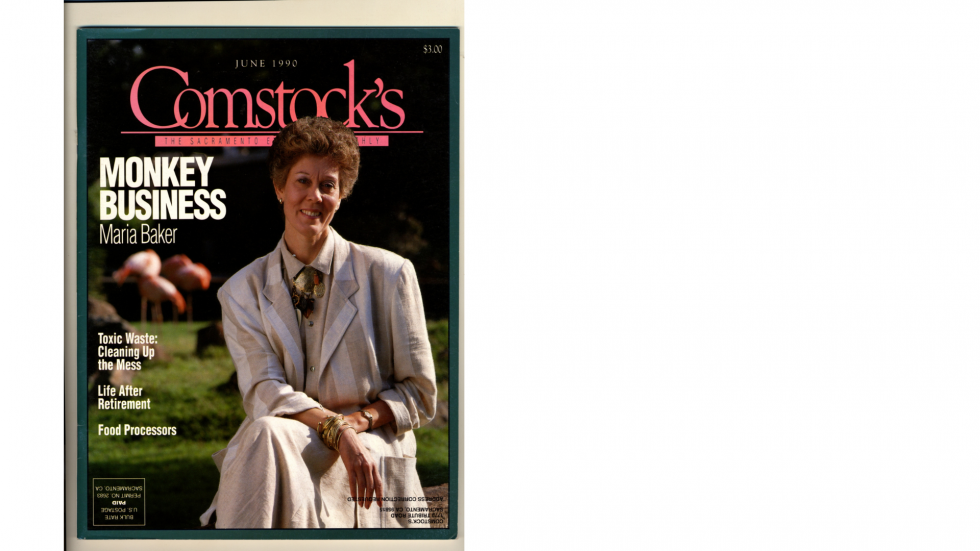 Every so often, we share a blast from the past in the form of an old cover or photo spread. This cover from the summer of 1990 features Maria Baker, who occupied her post as director and CEO of the Sacramento Zoo for a decade. She retired in 1999.
We're happy to see Baker is still hanging around as the owner and designer of her jewelry company Manga Beads, which she named after the mangabey, a family of Old World primates comprising several endangered species. She sells her jewelry through the gift shops of the nation's accredited zoos and aquariums, and donates a portion of her profits to the conservation projects of these institutions. We love to see it!
Odds and ends
We're hiring! We're seeking an administrative assistant. We're looking for a creative, organized individual with attention to detail, superior written communication skills and a sense of humor. Learn more about this unique opportunity, or please share it with someone who might be interested.
We are also looking for a freelance copy editor. Strong grammar and editing skills needed and knowledge of AP Style is a must.
Don't forget to subscribe to the magazine to stay up to date on the region's business trends, and follow us on Instagram, Facebook, Twitter and LinkedIn for daily stories and extras.