Lately, Midtown Sacramento has been overrun by athletic bipeds. The Iron Man Competition blazed through the grid Oct. 23, and the perennial party-on-four-wheels Brew Bikes tours through town nearly every evening. On Saturday, Sacramento's furry four-legged friends took over for a couple of hours, trotting through the neighborhood costumed and in pursuit of snacks at the second annual Tricks for Treats. Store owner Patricia Castillo says 200 dogs and an estimated 400 humans attended the two-hour event, which included a walk, photo shoot, drinks and food for dog owners and a "pup cup sundae bar."
The ticketed Tricks for Treats event was organized by the Q Street dog boutique Leash and Collar, which provided dogs and people a route from the shop to the Ice Blocks to the Bark Park. Raffle prize winners were awarded buckets full of Leash and Collar products like air-dried bison treats, balls and fresh-scented waste bags. The store, which opened December 2020, partnered with neighboring businesses like West Elm, Strapping and Acheson Wine Company to sponsor the event and create their own treat stations along the way. Dearheart Studios provided portraits of pups posing in their costumes against a backdrop of pumpkins. "It's a lot of work," says Leash and Collar employee Jillian Maybee, "but people love it, and if only one person who came to our event makes one purchase at one of the other small businesses, then it was worth it."
Whether at the dog-friendly Midtown Farmers Market or the many Sacramento restaurants that welcome dogs with water bowls and treat jars, it's clear to see many residents value man's best friend. According to a 2021 report compiled by Honest Paws, a retailer of hemp products for pets, Sacramento ranks No. 12 among the nation's best cities to be a dog. Rankings were determined by factors such as a city's number of hiking trails and dog parks.
For example, Brooks Truitt Park, aka the Bark Park, provides Midtown residents with play areas for large and small dogs, a community garden, sculptural artwork and low water-use landscaping. Leash and Collar is strategically located kitty corner to the park, providing specialty products for dog lovers like stylish leashes and custom "pupcakes" decorated with bone shaped biscuits and canine-friendly icing.
The attention paid to pups and their wants and needs is not only a component of people's emotional and physical health, but a significant driver of the U.S. economy. The Pet Advocacy Network, an organization serving pet owners and pet product suppliers, finds that "new data through 2021 demonstrates that the U.S. pet sector contributes $260.5 billion directly and indirectly to the U.S. economy."
The local enthusiasm in the pet sector is apparent as well — by mid-October, Leash and Collar had sold out the Tricks for Treats event, which sold for $5 per ticket. On the day of the event, owners escorted their dogs dressed in costumes that ranged from spooky (a white Franken-dog painted with black stitches, a Bernedoodle as the Tim Burton demon Beetlejuice) to tasty (a Golden Retriever as the filling of a taco). Many dogs appeared to be grinning — it's said that dogs break into a smile when they feel calm and as a mimicked response to human smiles — and it was clear that the owners were just as delighted to show off their costumed creativity and commune with other dog lovers.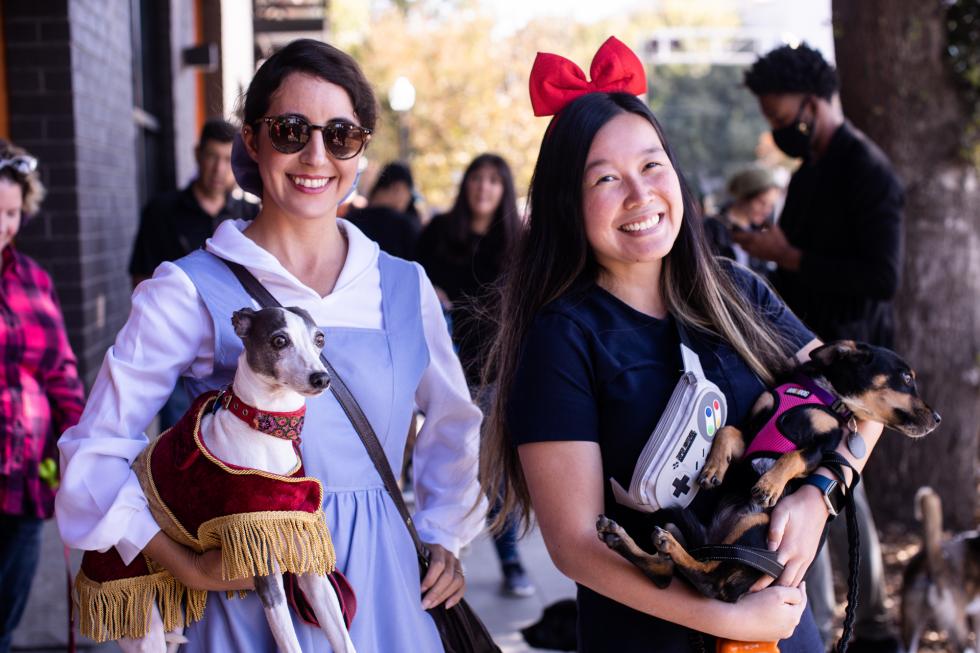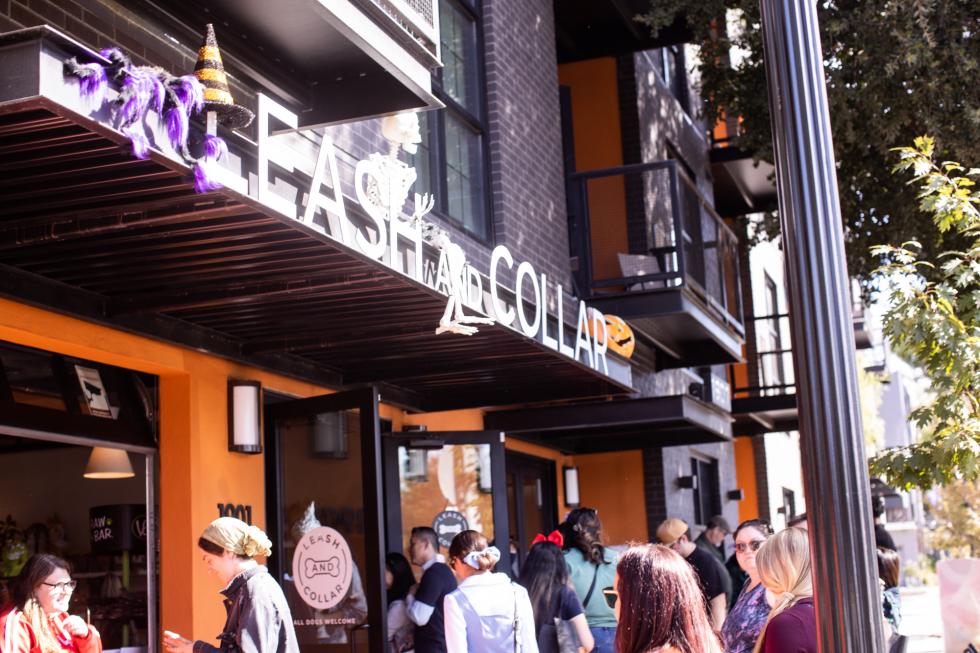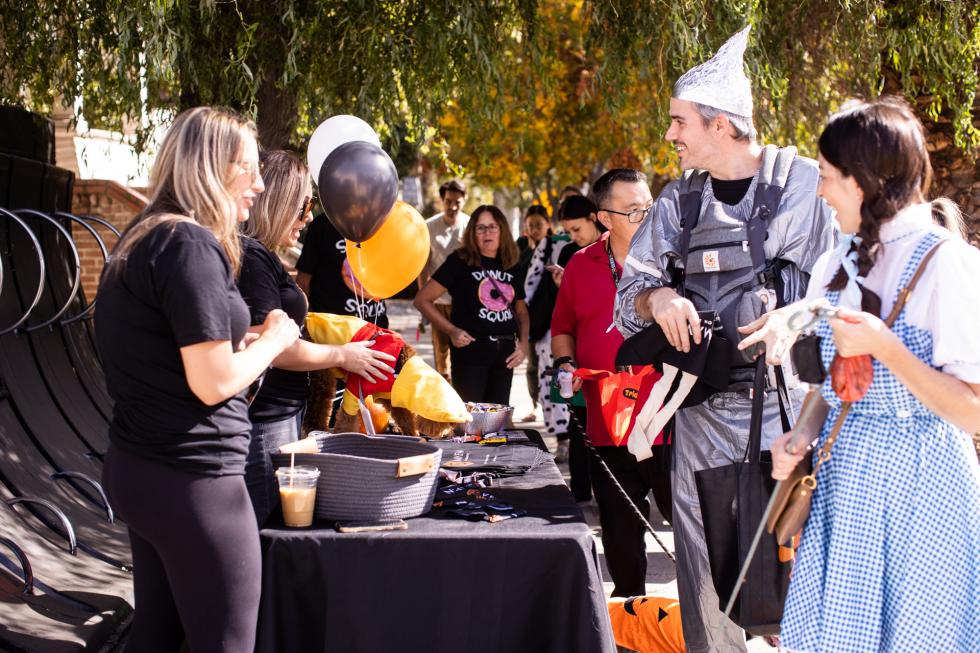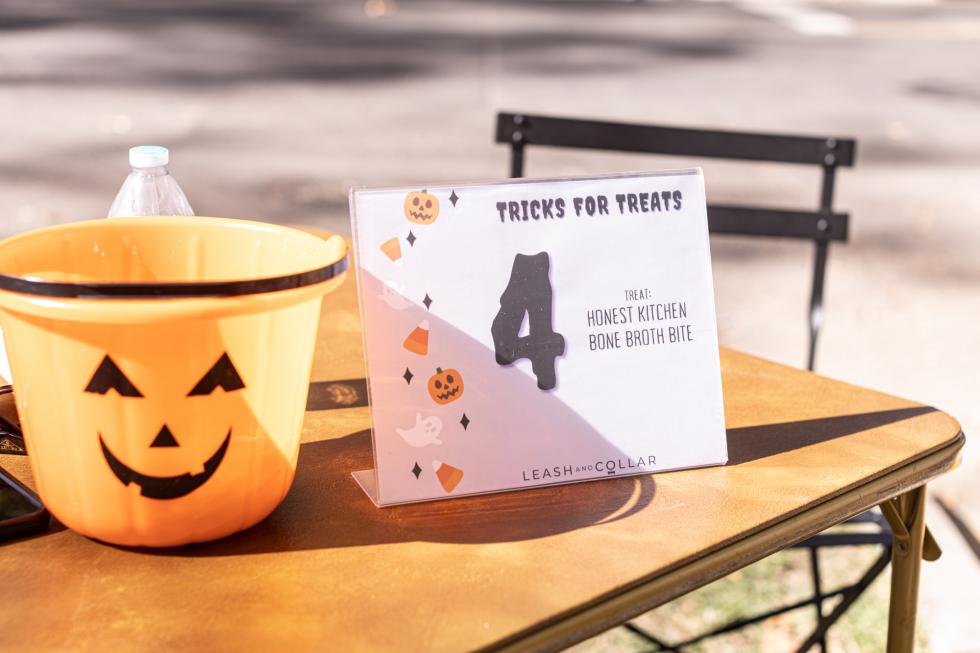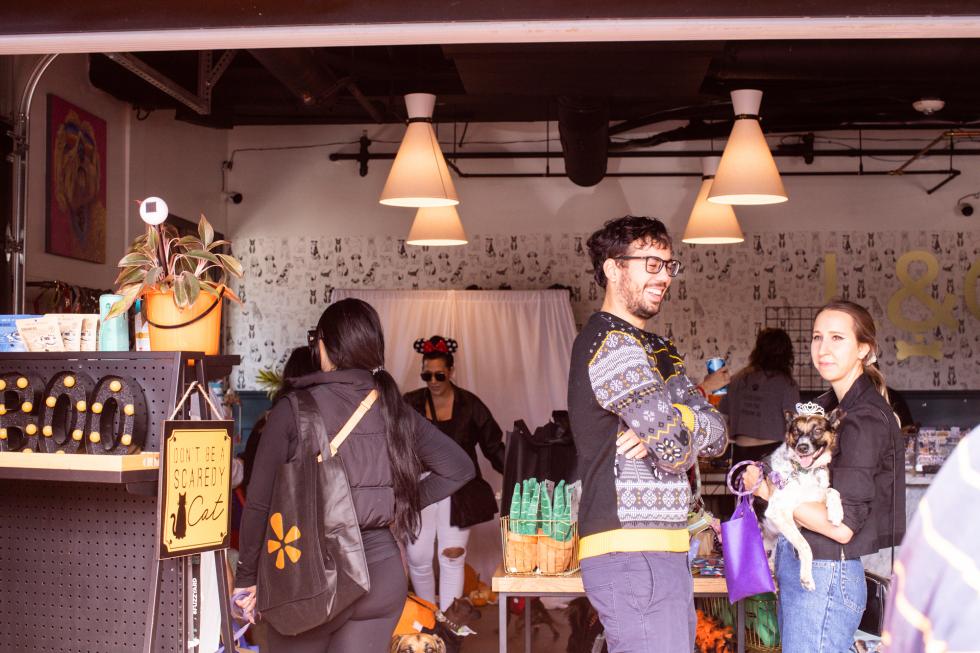 –
Stay up to date on business in the Capital Region: Subscribe to the Comstock's newsletter today.