2022 marks the 20-year anniversary of Nappy Roots' first album released under Atlantic Records, "Watermelon, Chicken & Gritz," 20 years of being honored with their own "Nappy Roots Day" in Kentucky and the group's first post-pandemic tour. They will be headlining this week's Concerts in the Park at Cesar Chavez Park this Friday evening, July 15.
In today's ever-changing media landscape, the Nappy Roots have noticed an uptick in recognition due to their platinum-selling single "Good Day" going viral on TikTok. "It keeps us relevant," says founding member Ronald "Ron Clutch" Wilson. "It's a song that's a song for life, it hits home. … Some people come just to hear that song. It's a testament to the power of timeless music."
Another way Nappy Roots have stayed relevant and active in their community has been through their local business venture, Atlantucky Brewing, one of the only Black-owned craft breweries in Atlanta. Down the street from the Mercedes-Benz stadium, home of the Atlanta Falcons and Atlanta United FC, it gets plenty of diverse foot traffic.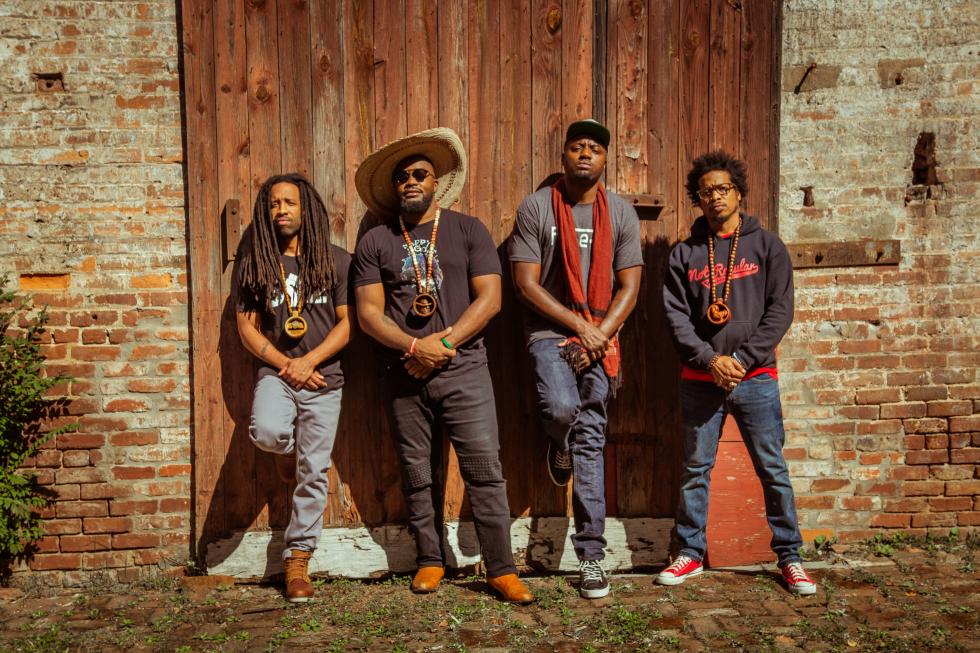 Nappy Roots' evergreen theme has always been to create for everyone. Clutch describes where they are from as a melting pot. To stay true to their roots, they want to continue to create a space etched out for each individual.
"We want to create a world that's better than the world we're living in," Clutch said. "It's about ups and downs, highs and lows, and keep moving." A central goal for them as artists is to get involved in their local communities.
Also playing in Sacramento this Friday at the Sacramento Memorial Auditorium, The Shins are celebrating the 21st anniversary of their debut album "Oh, Inverted World" with a tour and remastering.
Just as Nappy Roots were an influential rap group from the early 2000s, The Shins played a similar role in developing and influencing the indie rock music scene.
After releasing their debut album, The Shins were signed to Sub Pop Records, an indie rock record label that put many other greats on the map, including Iron & Wine, Fleet Foxes and Beach House. With Sub Pop, The Shins would go on to achieve commercial success with their 2007 album "Wincing the Night Away," which earned them a Grammy nomination for best alternative music rock album. After that they moved over to lead singer James Mercer's own label Aural Apothecary Records.
The Shins were also featured in the soundtrack for the movie "Garden State," placing them firmly in the indie-infused cultural zeitgeist of the mid-2000s.
With The Shins' latest release in 2018 and Nappy Roots' recent 2021 release, we are looking forward to seeing what these innovative bands have planned for the future. And in the meantime, we're excited to see them grace our stages with their timeless tunes.
–
Stay up to date on business in the Capital Region: Subscribe to the Comstock's newsletter today.